Written statement to Parliament
Homelessness update
Written ministerial statement by Kris Hopkins with an update on homelessness.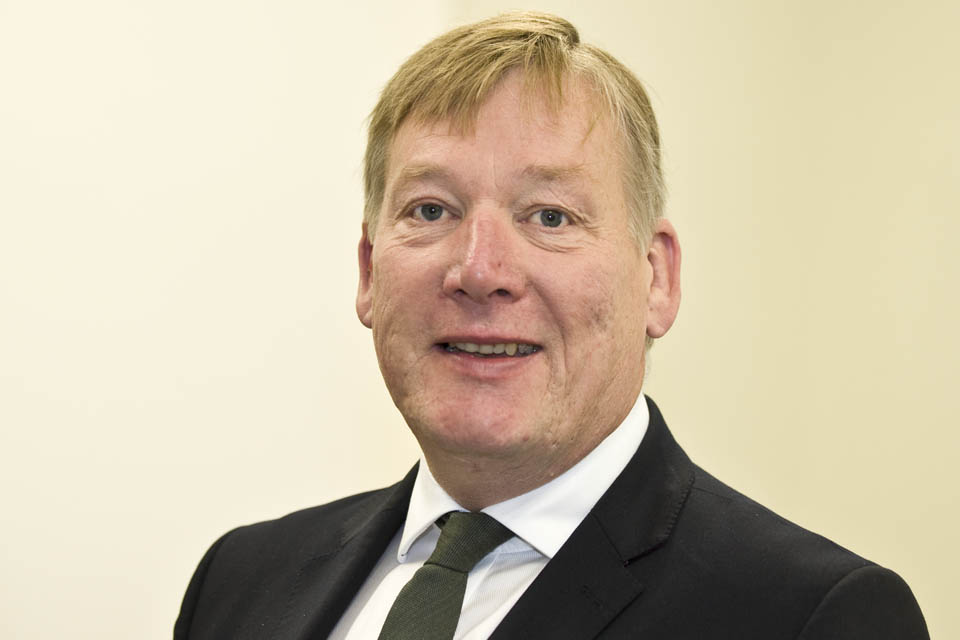 I would like to update hon Members on measures that the coalition government has taken to address homelessness and to reflect on progress made on this important agenda since May 2010.
This progress is framed by today's publication of the Ministerial Working Group on Homelessness' latest report Addressing complex needs: improving services for vulnerable homeless people.
Building on the commitment set out in last week's Budget, the report affirms our aspiration to improve services and outcomes for homeless adults with complex, multiple needs in the next Parliament and beyond.
This government's approach to tackling homelessness has been focused on preventing homelessness, wherever possible, and ensuring those experiencing homelessness have the support they need to get back on their feet. We have invested more than £500 million to ensure that local authorities and voluntary sector partners are able to support vulnerable people. This commitment is confirmed today by £1.9 million worth of funding which will ensure that valuable voluntary sector organisations can continue to support homeless young people, rough sleepers and those fleeing domestic violence in 2015 to 2016.
Our investment, backed by one of the strongest legislative safety nets in the world, ensures that no family should ever be without a roof over their heads and that vulnerable people facing a housing crisis receive support. Our policies are designed to increase local authority flexibility, test innovative new approaches and provide strategic support to frontline staff to deliver effective services.
For the first time, we prioritised concerted cross government action to tackle homelessness, bringing together departments across Whitehall through the Ministerial Working Group on Homelessness. Throughout this Parliament, departments have worked together to coordinate action on the issues facing homeless people.
Preventing homelessness
We have maintained investment in local authority homelessness prevention services. Our £400 million has already helped authorities to prevent 730,200 households from becoming homeless since 2010.
Statutory homelessness is lower now than in 26 of the last 30 years, and around half the level it was under the last administration.
We have also helped equip local authorities and others working on the vital homelessness frontline with the skills and tools they need to support vulnerable people. We have:
As well as investing in homelessness prevention services, this government also delivered almost 217,000 affordable homes in England between April 2010 and September 2014. Management information indicates that we have exceeded our target of delivering 170,000 new affordable homes between 2011 and 2015 – it is estimated that by 20 March 173,800 homes had been delivered, with more expected.
A further £38 billion of public and private investment will help ensure 275,000 new affordable homes are provided between 2015 and 2020. This means over the next Parliament we will build more new affordable homes than during any equivalent period in the last 20 years.
Helping people off the streets
We are committed to ensuring that anyone sleeping rough receives the help they need to move off the streets so that they do not become entrenched into a street lifestyle. We have:
The majority of rough sleepers in London are foreign nationals. We also continue to work closely with the Greater London Authority, the Home Office, local authorities and charities to tackle migrant rough sleeping. We want people to be fully aware of the reality of life in the UK before coming to England so they do not end up destitute. Therefore we need to better target and focus homelessness prevention messages in home countries.
We want to ensure that when migrants end up on the streets they are offered help to return home, where appropriate, and that homelessness services can intervene quickly so rough sleeping is not an option. Foreign nationals who do not have a right to live in the UK, or who are not fulfilling the requirements for residence should leave and we will take enforcement action against the minority who do not depart voluntarily, refuse offers of help and continue to sleep rough.
Supporting the recovery from homelessness
Alongside preventing homelessness and stepping in to support people facing a housing crisis, this government is determined to help vulnerable people to recover and move on with their lives. To help single homeless people to recover we have:
We have also worked to ensure that support is in place to help statutory homeless households move on with their lives, including:
Championing innovation and new solutions
This government is committed to harnessing the potential offered by innovative new commissioning and delivery models to drive improve outcomes for homeless people. We have broken new ground by:
England quite rightly has a strong international reputation for the excellent services provided by our local authorities and the voluntary sector, and for the strong safety net maintained by government. But we are not complacent. There are still too many people facing homelessness and too many people struggling to access the support they need to move towards independence.
We are determined to maintain this momentum and build on these achievements into the next Parliament and beyond. The publication of today's Ministerial Working Group on Homelessness sets out our aspiration to drive forward improvements homeless adults with complex, multiple needs.
Although relatively small in number, around 60,000 adults in England face a combination of homelessness, offending and substance misuse problems which lead them to repeatedly use public services in a chaotic, and costly, way and live on the very margins of society. We strongly believe that there should be a life beyond homelessness for these very vulnerable individuals. With the right support to address their needs, many could move towards independence and engage more constructively with public services.
We have today also commissioned new work to explore the root causes of homelessness and examine what more can be done to improve services in the future.
This innovative new funding and commissioning models such as payment by results and social investment offer a real opportunity to break the cycle of homelessness for this group, and we look forward to seeing progress made on this agenda in the next Parliament.
Published 26 March 2015