Speech
Home Secretary's speech at the First Women Awards 2012
This speech was delivered by the Home Secretary on 28 June 2012.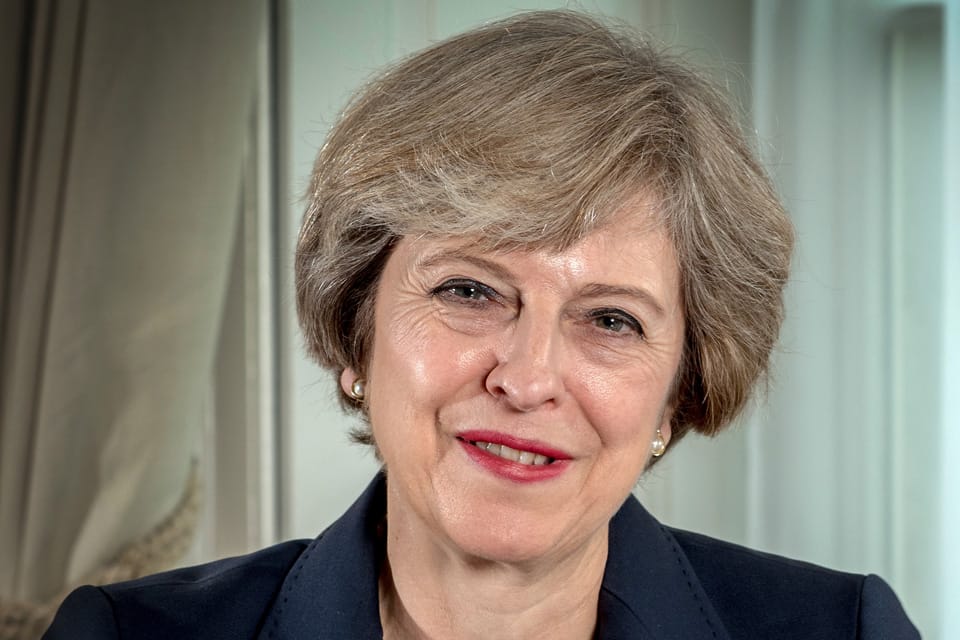 I'm delighted to be here this evening at the First Women Awards, which recognise women whose achievements have opened opportunities for others.
Thank you Sir Roger.
This year's candidate list is probably one of the strongest ever, with women who have led the way in every sector of our economy.
To forge a path in a new area or to break into a new type of business is a special achievement. But it's something that all of the women we celebrate tonight have done. They all have my utmost respect.
Government and Business Action
We need to encourage all women to have the courage and the ambition to succeed. And, as a government, we are determined to do all we can to help them.
There's many things we can do.
We're working with business and with Lord Davies to encourage more women onto the boards of our leading companies, and over the last year we have seen the largest and fastest ever increase in the number of women in the boardrooms of our top companies.
We're introducing policies to help even more working women, through our new system of flexible parental leave and by extending the right to request flexible working to all employees. I know that many of our leading companies - like Sir Roger's firm centrica, where 60% of employees have flexible working arrangements -  find that having a more flexible workforce just makes good business sense.
And we've introduced a women's business council - chaired by Ruby McGregor-Smith and with nine further high profile leaders from across business. The council will advise the government on how, together, we can help women achieve their full economic potential.
We're also asking businesses to take the lead in eliminating inequality in the workplace. So we want all businesses with more than 150 staff to take action to tackle barriers that women may face by joining the think, act, report scheme.
I congratulate all of those firms here tonight that have already signed up and I also congratulate our sponsors tonight, Lloyds TSB, for their recent inclusion in the times Top 50 employers of women.
Mentoring
But I also want to make sure we do what we can to help more women to become pioneers, like those we are celebrating tonight.
One way we are doing that is through the innovative mentoring scheme to support female entrepreneurs which I launched last year.
In the UK, there are already more than 1.1 million self-employed women - that's nearly a third of the total self-employed population.
Women in Britain are also more entrepreneurial than their counterparts in countries like Germany, Italy and Japan.
But to put things into perspective, if the UK had the same level of female entrepreneurship as the US, there would be approximately 600,000 extra women-owned businesses, contributing an extra £42 billion to the economy. Just think what that could do to our economic growth.
As a government, we want the UK to be the best place in the world to start and grow a business, and for the next decade to be the most entrepreneurial and dynamic in Britain's history - women can be at the centre of that success.
But we know that women entrepreneurs face specific challenges and barriers. Recent research shows women entrepreneurs are more likely than men to have trouble accessing finance or balancing their business life with raising a family.
Coupled to this, women who say they intend to start a business are much less likely than men to turn their ideas into action.
So we have got women business mentors out there right now supporting female entrepreneurs, giving advice, helping them to start out on their own, helping their businesses to grow.
The mentors are fully trained and they have all the supporting materials they need to provide tailored support and advice that reflects the needs of women entrepreneurs.
They are experienced business people. They've been there and done it. And now they want to help those following in their footsteps.
Women like Lorna Young, who set up the shaker maker smoothie and milkshake shop in Exeter. Lorna met her own mentor by chance at a dinner party. She helped with her marketing plan, made sure her signage was giving out the right message, and advised on how to increase the minimum spend of customers. Lorna says 'It's all stuff that sounds simple but when you are on your own you might not think of, so it was inspiring.'
Lorna found mentoring so valuable when she started up that she has now joined our mentoring scheme to pass on her experience to more budding businesswomen.
In fact, nearly 5,000 women business mentors have already signed up - a really tremendous achievement.
And Dame Mary Perkins, the founder of specsavers, who is here tonight, and others are helping by volunteering to be mentoring champions.
If you too are interested in becoming a mentor then the website is getmentoring.org. If you want a mentor to help you start or grow your business then it's mentorsme.co.uk
Conclusion
Tonight's awards recognise pioneering women whose achievements open opportunities for others.
I want all women to have the opportunity to succeed, whether that's in an established business, in the public sector, or by setting up on their own.
By recognising role models, as we are tonight, we give inspiration; by putting in place the right policy framework, we help level the playing field; and by providing advice, support and mentoring, we can help more women start their own business. That's good for our economy, good for our society, good for women and good for Britain.
Thank you. 
Published 28 June 2012