Oral statement to Parliament
Home Secretary's oral statement on water cannon
Theresa May's oral statement to parliament on her decision on the use of water cannon by police in England and Wales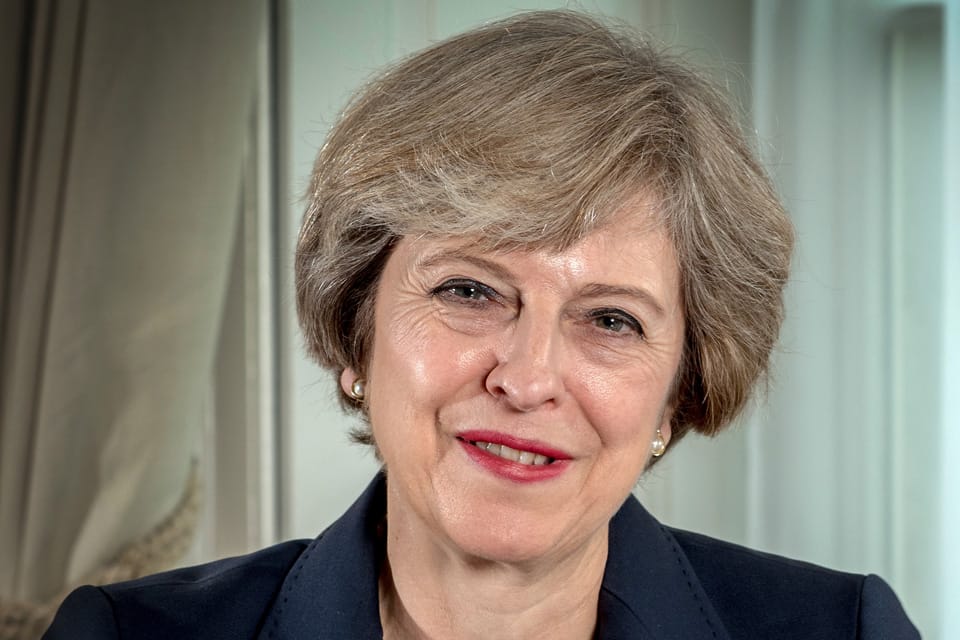 Mr Speaker, I want to inform the House of my decision regarding the potential authorisation of water cannon for use by the police in England and Wales.
As members of this House will remember, in the wake of the disturbances which took place in cities across England during the summer of 2011, the police reviewed the range of tactics and equipment available to them to manage public disorder. In their report following those disturbances the Metropolitan Police Service identified water cannon as a potential option and in May 2013 chief constables took the decision to collectively bring forward a business case for authorisation.
It was not until March 2014 that I received the formal request seeking authorisation for the Ziegler Wasserwerfer 9000 water cannon to be made available as a policing tactic on behalf of all forces in England and Wales, at which time I began the detailed consideration of whether to authorise. In June 2014, the Mayor of London's Office for Policing and Crime approved the purchase of three Ziegler Wasserwerfer 9000 water cannon from German federal police, which arrived in the UK in July 2014.
My decision relates specifically to the application submitted by Chief Constable David Shaw, the relevant National Policing Lead, in March 2014. It applies to all 43 forces in England and Wales, but it does not apply to Northern Ireland where the use of water cannon is already authorised.
Mr Speaker, the decision on whether to authorise water cannon is a serious one. Water cannon, without safeguards, have the capacity to cause harm. It is a police tactic that has not been used in Great Britain previously and there are those who argue that its introduction would change the face of British policing. As such, I have taken the utmost care to ensure that the testing and assessment on which a decision is made is as thorough and exhaustive as possible.
Water cannon are classed as a 'less lethal system and technology', for which there is an established authorisation process to gather the evidence necessary for a decision by the Secretary of State. It is the same process my predecessors followed to authorise the use of less-lethal weapons such as baton rounds and Taser, and similar to what by which the Secretary of State for Northern Ireland approved water cannon for use by the Police Service of Northern Ireland.
This assessment process is comprehensive. It has involved a full independent review of the medical implications of water cannon and a further review of the latest police guidance, training and maintenance documents, both conducted by the Defence Science and Technology Laboratory as advisors to the independent Scientific Advisory Committee on the Medical Implications of Less-Lethal Weapons. It has also included formal operational performance trials of the three water cannon vehicles procured by the Metropolitan Police, conducted by the Centre for Applied Science and Technology.
I received the evidence from these reviews, and the final assessment from the Scientific Advisory Committee on the Medical Implications of Less-Lethal Weapons, from the Surgeon General immediately before the General Election. I will place copies of all these reviews and the formal request from Chief Constable David Shaw in the House Library.
In addition to the scientific and medical assessment, I wrote to a number of senior serving and former chief constables in August last year in order to gain a better understanding of the operational context in which water cannon could be used. This was with particular reference to the potential use and effectiveness of water cannon in major operations including the Countryside Alliance demonstrations in 2004, the Israeli Embassy demonstrations in 2008/09, the student protests in 2010, the G20 protests in London in 2009, and the summer riots in 2011. I will place copies of this correspondence in the House Library.
On the basis of the evidence provided by both the police and the relevant independent bodies, I can inform the House that I have decided not to authorise the Wasserwerfer 9000 water cannon as a policing tactic for operational use in England and Wales.
My rationale is threefold.
Firstly, the medical and technical issues raised by the reviews do not give me the degree of confidence that I need to authorise less lethal weaponry.
While evidence suggests that these water cannon are unlikely to result in serious or life-threatening injuries as currently built and used as envisaged, the assessment nonetheless poses a series of direct and indirect medical risks from their use. These include the possibility to cause primary, secondary and tertiary injuries, including musculoskeletal injuries such as spinal fracture, as well as other serious injuries such as concussion, eye injury and blunt trauma. International evidence supports this conclusion; in Stuttgart a 66-year old protestor was completely blinded during a protest by a similar model of water cannon to those under consideration.
At the same time, I remain unconvinced as to the operability of the machines under consideration. They are 25 years-old and have required significant alterations and repairs to meet the necessary standards. The final SACMILL assessment found 67 separate outstanding issues that would still need to be addressed before they could be deployed, including serious faults that, if deployed, would have significant operational implications.
Secondly, my decision also takes into account the operational case for water cannon. The original police request argued that water cannon offered a flexible option to disperse crowds, protect premises and deter disruptive behaviour that might otherwise have to be dealt with by forcible means.
However, it made clear that water cannon has limitations, especially in response to fast, agile disorder. This has been borne out by further discussion with chief constables, who raised the possibility that the vehicles may serve to attract crowds to a vulnerable location and noted that evidence from Northern Ireland suggests that the deployment of water cannon usually requires significant advance notice - casting doubt on their utility in a riot scenario.
Finally, I am acutely conscious of the potential impact of water cannon on public perceptions of police legitimacy. As a number of chief constables argued, in areas with a history of social unrest or mistrust of the police, the deployment of water cannon has the potential to be entirely counterproductive.
This country has a proud history of policing by consent and this is a decision which goes to its very heart. Since I became Home Secretary, I have been determined to give the police the powers and tools they need to cut crime and tackle disorder on our streets. I have extended police discretion over areas such as police-led prosecutions. I have consistently made the case for legislation on communications data to ensure that technology does not outpace the ability of the intelligence agencies and law enforcement to keep us safe. And I have cut central targets and bureaucracy to save officer time and ensure the police focus relentlessly on what they are trained to do: to cut crime. But where the medical and scientific evidence suggests that those powers could cause serious harm, where the operational case is not clear, and where the historic principle of policing by consent could be placed at risk, I will not give my agreement. The application for the authorisation of the Wasserwerfer 9000 water cannon does not meet that high threshold.
Mr Speaker, I would like to end by saying this. This Government's programme of police reform intends, fundamentally, to transform the relationship between the public and the police. We have reformed stop and search to ensure that its use is targeted, intelligence-led and accountable. We have taken steps to reduce the use of police cells for those with mental health problems and free up police officers to do their job. We have taken steps to reform undercover policing - and tomorrow I will lay the terms of reference for Lord Justice Pitchford's review before this House - and established the College of Policing to drive standards and training on behalf of all policing. And later this year, our Police and Criminal Justice Bill will propose reforms to strengthen police integrity, reform the complaints and disciplinary systems and introduce limits on the length of time people spend on pre-charge bail.
But however much we have achieved, this mission does not stop. Crime may have fallen by more than a quarter since 2010, according to the Independent Crime Survey for England and Wales, but it remains too high. Public trust in the police has risen in recent years, but it remains too low. That is why I initiated my programme of reform in 2010, and it is why this Government is determined to finish the job.
Published 15 July 2015