Speech
Home Secretary at APCC Partnership Summit
Theresa May speaks at Association of Police and Crime Commissioners' event in Harrogate.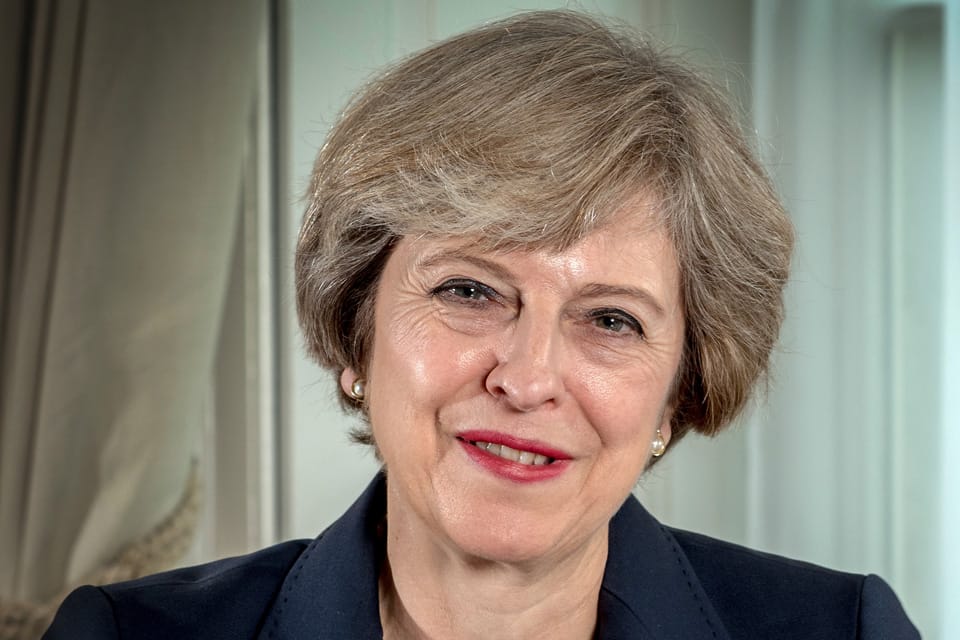 Thank you. It is a pleasure to be here at this police and crime commissioners' conference. I think it is particularly rewarding to look around the room today and see faces from across the country, from across the political spectrum, and representing so many different communities in towns, cities and the countryside. Two years ago we could not have said that the public had such a strong voice in the way they are policed in their area. Today we can look around this room and say that they do – and for that I think we can all be pleased.
When I became Home Secretary in 2010 I initiated a programme of radical police reform. I did so not just because the grave economic crisis we inherited made reform so necessary, but because I wanted to make policing better.
So we stripped back reams of unnecessary bureaucracy to free up police time and encourage productivity. HMIC was made properly independent of the government and of the police so it could act directly in the public interest. We introduced crime maps and beat meetings. We reformed police pay and conditions. We established the College of Policing to drive up standards and develop an evidence base for what works, and we established the National Crime Agency with the powers and mandate it needs to tackle serious and organised crime. The Independent Police Complaints Commission was beefed up so that in future it can take on all serious and sensitive cases. And we are getting to grips with those tough, stubborn, long-ignored issues such as stop and search and how the police deal with people with mental health problems.
I did this not as I say for the sake of change, but because it was so badly needed. And today we are reaping the benefits. Crime is down by more than a fifth under this Parliament, according to the independent Crime Survey for England and Wales. This is not just an abstract number – this year it means 962,000 fewer criminal damage incidents, 413,000 fewer violent crimes, and 160,000 fewer cases of people suffering the loss and trauma of a domestic burglary, compared to when this government came to power.
We have freed up to 4.5 million hours of police time – the equivalent of 2,100 full time police officers. The proportion of frontline officers has gone up – from 89% to 91% today.
And we have achieved all this while bearing down on budgets – central government funding for the police has fallen by 20% in real terms, saving £1.2 billion of taxpayers' money.
What's more, we are opening up the police to people from a diverse range of backgrounds, with different experiences and expertise through direct entry. And I am delighted that Police Now – the initiative recently launched by the Metropolitan Police to attract bright young graduates into policing – has had such an excellent response. It has received over 1200 applications, of which just under half are from women, and just over 18% are from people from a Black or Minority Ethnic background. This is in contrast to current police statistics which show that 28% of police officers are women, and only 5% come from a Black or Minority Ethnic background.
The importance of accountability
Our reforms have been comprehensive – and they are bringing tangible results.
I know we need to go further, and much more remains to be done.
But when you look at what we have achieved – perhaps among the most important things this Parliament has done has been to bring proper accountability to the police.
The value of that accountability was once again demonstrated this morning with the publication of HMIC's final report on the integrity of police recorded crime.
If you have not had a chance to look at it yet, I urge you to do so – it makes for disturbing reading. It reveals that up to a fifth of crimes reported to the police are not recorded. Victims of violent crimes and sexual offences suffer a greater injustice, with even higher levels of these crimes being under-recorded by the police.
And while the Inspectorate did not find wide scale evidence to suggest that these terrible results were due to local performance targets, I want to state again that there is no place for target chasing in the police. I abolished national targets so that the police could get on with what they do best – fighting crime.
It is never acceptable for the police to misrecord crime.
I made HMIC properly independent to shine a light on inefficiency and poor practice. That is what this report has done, and what HMIC will continue to do. Later this month the new PEEL programme will be introduced, bringing in annual inspections of all police forces in England and Wales. These annual inspections will allow the public to compare how their police force is performing in cutting crime and delivering value for money. They will radically change the way police forces are held to account and help drive improvements across the police.
And significantly – for all of you here today – the results of those inspections will form the basis for how the public decides to vote in the next police and crime commissioner elections in 2016.
But this is not the only area where we must continue to drive greater accountability.
I have said trust and confidence in the police must be improved. Not only by driving up standards, but by dealing with wrongdoing when it occurs. So today I want to announce further measures to help root out misconduct and corruption.
Currently police disciplinary hearings are held behind closed doors and there is no obligation for forces to make disciplinary decisions public.
I want that to change. So I am launching a consultation on measures to ensure that in future police disciplinary hearings will be held in public to ensure maximum transparency.
In addition, I will consult on proposals to make it easier for police officers and staff to report misconduct and malpractice by their fellow officers.
These proposals will include greater protections for whistleblowers to ensure that they are not subject to unfair disciplinary action, or other mistreatment by their force or colleagues.
These measures will build upon our existing reforms. They will help bring ever greater accountability and transparency into policing.
But perhaps the most visible manifestation of that accountability is sitting in front of me today. It is the men and women in this room who represent the differing and disparate policing needs of people up and down the country through their role as police and crime commissioners – an office I believe we should all welcome.
The role of police and crime commissioners
Just over a year ago I gave a speech presenting my assessment of the first full year of police and crime commissioners in this country.
I am not going to pretend that there have not been difficulties and challenges.
But as I said last year, I am clear that there is much for us to be pleased with in the introduction of police and crime commissioners. Not just because of the many positives they are bringing to policing – which they are, and which I will come on to shortly. But because if we pause for a moment to remember why we introduced directly elected, visible, accountable police and crime commissioners in the first place, we can see why change was so necessary.
The demise of police authorities
In theory, before 15 November 2012, every police force in England and Wales was held to account by committees of appointed councillors.
Except that they weren't really being held to account. In 2010, HMIC found that only four of the 22 police authorities inspected were judged to have performed well in two of their primary functions: setting strategic direction and ensuring value for money. That means that, in up to three quarters of forces, chief constables were not asked to justify decisions they had made and were not held responsible for their force's performance.
Then there was the lack of visibility. Recently Meredydd Hughes – the former chief constable for South Yorkshire Police – was called before the Home Affairs Select Committee. When asked to name any of the former police authority chairs from his time as chief constable, he couldn't remember the name of either chair despite the seven years of his tenure.
If chief constables found it easy to forget their police authorities, the public were oblivious. Only 7% of people even knew that police authorities existed. So how police authorities were supposed to convey the concerns of the local public, how they were supposed to provide a link between police leaders and the people, and how they were supposed to have legitimacy in making important decisions and holding their forces to account – is beyond me.
Police authorities were invisible committees of unknown appointees that had no contact with the public, whose members were installed and not elected, and who lacked the mandate to provide the leadership necessary to get things done.
So when I hear that the Labour Party want a "new political settlement" for policing which would replace police and crime commissioners with a "Policing Board" made up of local council leaders; or when I hear that the Liberal Democrats – who failed to even put up a candidate in South Yorkshire – propose a similar "board" of appointed councillors – I am reminded of those dark days of invisible, unaccountable committees.
We should call these policing boards for what they really are – police authorities by another name.
And when we look at the positives police and crime commissioners are bringing we can see just why returning to a committee model would be a grave mistake.
Visible, decisive and accountable leadership
Everyone in this room will be well aware that there have been some police and crime commissioners who have attracted notoriety. I am not going to start commenting on individual commissioner behaviour – ultimately it will be for the public to pass judgement at the ballot box. But I do want to say this:
There is a very good reason Shaun Wright is not sat here among us today. It is because he – as the publicly visible police and crime commissioner in South Yorkshire – was held to account by the people who elected him.
The failure by the police, Rotherham council and other agencies in Rotherham, to confront appalling child sexual exploitation, is inexcusable and exposes a complete dereliction of duty.
We should not forget that Shaun Wright had always escaped this level of accountability as a member of the police authority and as head of children's services at Rotherham Council. As a police and crime commissioner, he was visibly and directly accountable, and I am glad that finally – after three weeks – he heeded the strength of feeling in South Yorkshire and resigned.
So when people try to use the indiscretions of individual commissioners to try to discredit the entire model, all they do is undermine their own argument. Because what they prove is that police and crime commissioners are delivering a level of transparency, visibility and accountability that did not exist before 2012.
I have said I believe there is an important debate to be had about recall. I understand you've had a lively debate about that here already. The passage of the Recall of MPs Bill through Parliament provides us with the opportunity to consider whether similar measures should be introduced for police and crime commissioners. That is why I have asked officials to examine ways to allow communities to recall police and crime commissioners should they fail in their duties.
South Yorkshire demonstrates how the office of police and crime commissioner can ensure public scrutiny and censure. But in Greater Manchester we see how strong leadership is made possible and rewarded. Tony Lloyd's decision to commission the Coffey Report into child abuse showed firm and decisive action on this very difficult and sensitive issue.
That he can do this is in part because the commissioner model makes such leadership possible.
But you don't just need to take my word for it.
The National Audit Office has shown how having a single commissioner could have important benefits ranging from faster decision-making to increased transparency.
The Home Affairs Select Committee has found that individual police and crime commissioners are providing greater clarity of leadership for policing in their areas, and are increasingly recognised by the public for the strategic direction they are providing.
And chief constables – many of whom originally expressed reservations about the concept of a single, elected individual – now acknowledge that there are advantages.
As Sir Peter Fahy, the chief constable for Greater Manchester, told MPs in April – and I quote – "on the whole having one person who holds you to account and you can work with very closely and is able to provide a lot more local flexibility has worked very well."
So across the board there is recognition of the positives such leadership can provide.
Engagement with local communities
I have already said in the past that the turnout in the first police and crime commissioner elections in 2012 was disappointing. And while local by-elections rarely see higher numbers of voters than national elections, especially those in August and October, I would of course have liked to have seen more voters turn out in the West Midlands and South Yorkshire.
But under this government more than 5.8 million votes have been cast for police and crime commissioners in total. That's 5.8 million more votes than were ever received by any police authority.
We have every reason to believe that turnout at the next election in 2016 will be higher than before – the elections will be held in May, not November, and at the same time as local authority elections.
And the campaign will not be about "what are police and crime commissioners?" but about an incumbent defending their record, and challengers setting out a new way forward. In the world of policing and crime – where so much still has to change – that is a hugely refreshing thought.
But voter turnout figures are not the only measurements of success. Commissioners are engaging the public more than ever.
As Vera Baird, the police and crime commissioner in Northumbria, has said: "My post bag and the hundreds of meetings I go to make clear, the public is now well aware of the presence of commissioners and very interested to hear about them and hold them to account."
Collectively police and crime commissioners are getting upwards of 7,000 pieces of correspondence every month, and their websites are being visited by over 85,000 members of the public, every month.
They attend thousands of public events a year, and have used social media to engage directly with the public and demonstrate how they hold forces to account.
For example Katy Bourne – the police and crime commissioner for Sussex – webcasts her monthly Performance and Accountability meetings with the chief constable for Sussex Police.
Of course there is more that police and crime commissioners need to do to engage the public.
But let's be clear – all this is far removed from the days of invisible police authorities, and far removed from the alternatives proposed by the other parties.
Taking the lead and driving change locally
Most significantly, there are also those things that police and crime commissioners can do, that police authorities never did and could never have done.
And here I think we are really seeing how police and crime commissioners can make a difference.
Across many areas commissioners are leading important work nationally and locally, often using their positions to tackle cross-cutting issues.
In Staffordshire and Dorset, Matthew Ellis and Martyn Underhill are working to improve the police response to people with mental health issues through the introduction of street triage schemes. In North Yorkshire, Julia Mulligan has secured three health based places of safety where previously there were none. I know many other commissioners are pursuing vital work in this area.
In other areas police and crime commissioners are leading work to tackle violence against women and girls.
In Merseyside, Jane Kennedy has launched an Honour Based Violence and Forced Marriage Protocol to ensure consistency across all agencies in dealing with these terrible crimes.
In Northumbria, Vera Baird's work has led to the creation of 165 Domestic and Sexual Violence Champions in workplaces, clubs and public spaces, among other important initiatives.
And many more of you are overhauling services, commissioning new services and ensuring vital access to rape crisis centres.
These examples are just a sample of the work being led by police and crime commissioners. There is much more besides. But the point is that this work could never have taken place under the old model of police authorities.
That is why last month we devolved funding for victims' services to local level, so that police and crime commissioners can tailor services to the needs of their local communities. I know all commissioners have been consulting extensively with communities on this, including on the creation of Community Remedy sanctions, and I applaud their approach in taking local opinions into account.
Collaboration
Many of you are also pursuing collaboration between forces and with other emergency services to deliver more effective services and better value for money for the taxpayer.
Essex and Kent have a well developed programme of collaboration for serious crime and IT. Cheshire, Northamptonshire and Nottinghamshire are part of a multi force shared service; and earlier this year Surrey and Sussex formalised a new collaboration agreement.
In Northamptonshire, Adam Simmonds is integrating police and fire services, and is looking to include the ambulance service in the longer term.
I am grateful to David Lloyd, the commissioner in Hertfordshire, for leading the cross Emergency Services Collaboration Working Group – which has been jointly funded by all three emergency services departments - for taking this agenda forward. Through the Police Innovation Fund and the Department of Communities and Local Government's Fire Transformation Fund, the Government is providing over £70 million to support locally-led emergency services projects. And with the next round of the Police Innovation Fund now open, I can say we will welcome further collective bids of this kind.
Engagement on national policy issues
And nationally, police and crime commissioners are making their voice heard.
They commissioned the Parker Review of the Association of Chief Police Officers, which has resulted in real reform at a national level. The unaccountable ACPO is no more and the new National Police Chiefs' Council opened the nominations for its chair yesterday.
Commissioners also sit on the board of the College of Policing, and are holding Regional Organised Crime Units to account. And as I said at the recent police IT suppliers' summit, there is a real opportunity for police and crime commissioners to sort out inefficient and expensive police IT once and for all.
Police reform is working
So on visibility, accountability and leadership police and crime commissioners are making a difference.
Police reform is working. Crime is falling.
Police and Crime Commissioners are integral to that picture of change and I believe we can be proud of what we have achieved so far.
Where there were unelected, unaccountable police authorities, now there is a democratically elected police and crime commissioner.
Where there was invisibility, obscurity and anonymity, now there is a single, visible, accountable figure.
And where there was inefficiency, ineffectiveness and toothlessness, now there is a powerful mandate to drive change.
Our opponents said you couldn't cut police spending without crime going up. They were wrong. They said you couldn't cut spending without damaging the frontline. They were wrong. They said there was no need for police reform. And they were proved wrong again. And they say they want to replace police and crime commissioners with invisible, unelected committees. And in that they are absolutely wrong yet again.
Police and crime commissioners are providing accountable, visible leadership, and making a real difference to policing locally. And for that we should all be pleased. Thank you for all that you are doing.
Published 18 November 2014