Heritage champions national conference 2010
Transcript of the speech as delivered. I am delighted to have been invited to join you today at the Heritage Champions National Conference…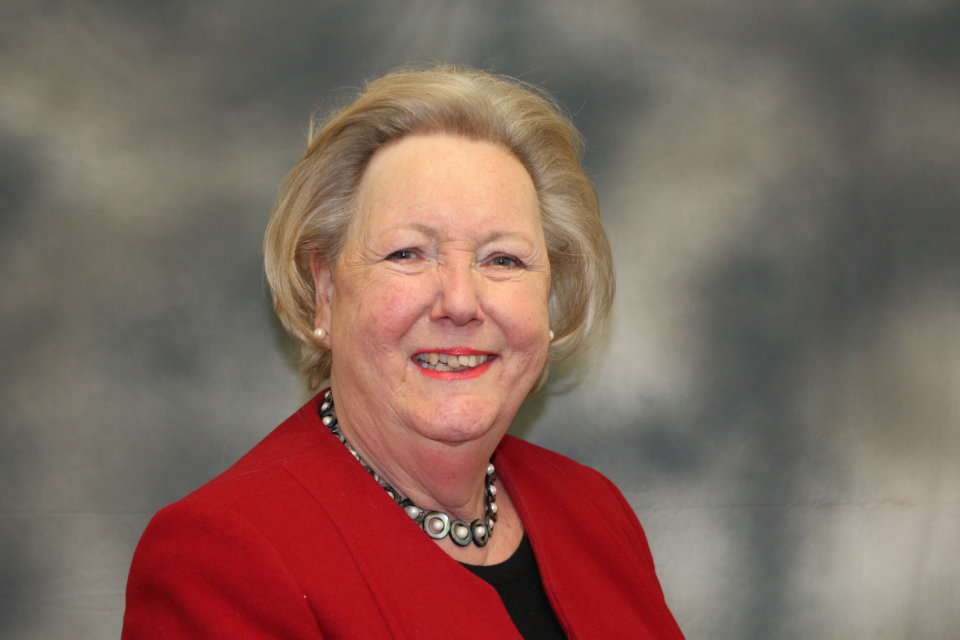 ---
Transcript of the speech as delivered.
I am delighted to have been invited to join you today at the Heritage Champions National Conference, not least so that I can add to Baroness Andrews' eloquent tribute to the Champions.
Your sterling work continues to ensure that the historic environment receives the vital encouragement it deserves within each of your local authorities, and you are a crucial focus for community cohesion throughout our towns, villages and neighbourhoods.
What you do is so much in tune with the Government's philosophy and agenda that, forgive the well-worn cliche, if you didn't exist already, we'd certainly have to invent you.
Baroness Andrews reminded us that the historic environment is not just about Stonehenge, Canterbury Cathedral and the Tower of London. It is about the richness of our heritage in people's houses, factories, streetscapes and landscapes. It's about the town centres where people live, work, shop and spend their leisure time, the rural churches where they worship, and the village halls where they come together in a multitude of local activities.
The historic environment brings us together and enhances our understanding of our past. It is one of the principal drivers of civic activity in communities up and down the country. It is a key part of what makes places special the local distinctiveness that campaign group Common Ground has done so much to promote.
The new edition of Heritage Counts tells us that there are some 485,000 people in England who regularly volunteer on heritage related projects. 93 per cent of people have consistently over the last four years agreed that in any improvement/regeneration projects it is essential to try and save their historic features.
It is increasingly recognised that the time spent improving and enhancing the quality of our streets, houses, villages and towns is a positive investment than can reap rich rewards. It helps to give a proper sense of place and local identity. Often this means caring for and improving a locality or neighbourhood. Concentrating on and including the historic environment making it an attractive place in which people want to live and businesses to set up. In all of this local authorities have a major role to play - in their enthusiasm to maintain both the fabric and evidence of our past.
The rapid emergence of the new national charity for the civic movement, Civic Voice is testament to the strength of interest in and passion for our historic local surroundings. A professional voice is essential to help communities understand and interpret what can often seem complex and impenetrable planning laws and procedures and to make their views heard at the appropriate time and in the right forum.
The Government understands the value of and the key role that communities can play in protecting and enhancing their area. All over the country there are residents and amenity groups who are knowledgeable and dedicated to doing just that. Indeed, we believe there is scope to build on and harness much more of the knowledge and interest that exists in neighbourhoods and communities, and giving them a bigger say in what happens to them. In doing so we will help to build the Big Society.
The Big Society while not a new concept, is one which has been embraced by the Prime Minister and promoted by the coalition government. It is based on a conviction that cohesion and independence comes from decreasing the power of the state and giving back responsibility for their own lives to individuals. That the best can be brought out in communities where people work together. It's about people 'opting in' and not 'opting out'. This is not just empty rhetoric, it is a strong belief in giving people and communities the power and information they need to understand what they can do to work together to address and resolve problems.
There are still too many people who believe they cannot influence local decisions that might have a profound effect on them. Public meetings are often not well attended. Many people have no real sense of how their money is spent locally. They become frustrated or apathetic feeling that the state will always win as they have little control or influence over what happens to them.
The Big Society is a vision to change this and to create a nation of individuals and who feel empowered by knowledge to work together to contribute to influence what happens in their own and their communities affairs. The Government is committed to help by passing power and authority from the centre to the local, generating more organisers, local groups, volunteers and social enterprises within the community. The Localism Bill, which is due soon from my department, the requirement for transparency in publishing expenditure and the commitment we have, will bring this about.
We fully recognise that communities will not be empowered unless they are freed from some of the obstacles that get in the way of their realizing their ambitions and aspirations. The Government therefore is committed to the radical devolution of power and greater financial autonomy to local government and community groups.
The present system is too highly centralised and bureaucratic, and we recognise that that needs to change. I hear the weary sighs of many who say 'how is this different, we have heard all this before and nothing has happened'. Well. the Secretary of State's mantra is localism, localism and localism. That is his and the Government's commitment to this process. Already many of the measures to pass responsibility from the centre are being worked into the Localism Bill which will contain the full details of the decentralisation proposals. Reforms will lift the burden of centralised controls and give local authorities and local people the flexibility to innovate, be creative, access new resources and control their own futures.
To start this we have made it clear that we will revoke Regional Spatial Strategies. Widely disliked, and so complex that only a very few authorities managed to bring them to completion. This will mean removing the top-down targets that have done so much to put unwanted pressure on communities, and put responsibility for assessing the appropriate level of development into the hands of local people.
The Coalition Agreement also promised a radical reform of the planning system, part of which will give neighbourhoods far more ability to determine the shape of the places where they live. At the heart of the proposals is a shift in culture. We want planning to be the aid that communities use to shape their own neighbourhoods, not something that is seen as an undesirable obstacle or an unwelcome intrusion which pits resident against resident.
For the planning system to work it must win the confidence of all those who depend on it, particularly as an alien development lasts for years. We all know of the anxiety caused by proposals for unwelcome and controversial developments, the back extensions which affect the next door neighbours, the large projects which often seem not to have taken into account local peoples objections or fears. It is our belief that when places are properly shaped by the people who live in them, there should be far less room for such controversy, which leads to deterioration in the quality of the places we want to live in, and undermines the system and people's confidence in it.
For planning to be effective and robust at the local level, the national planning framework must be also. National planning policy has grown significantly and now consists of over 7000 pages of policy, circulars and guidance. This complexity makes it inaccessible to professionals, let alone individuals, even those gifted in finding their way round the planning system.
The Government is, therefore, committed to publishing and presenting to Parliament a simple and consolidated national planning framework covering all forms of development and setting out national economic and social priorities.
This is an exercise with which all those involved in the historic environment or with an interest in our heritage will not be unfamiliar. We are very conscious of the work and collaboration that has already gone into the new Planning Policy Statement 5 when it replaced the earlier Planning Policy Guidance Notes on the historic environment and archaeology in March of this year, already referred to by Baroness Andrews. We are aware of the interest the consultation draft provoked, and of the variety - and intensity - of the views that were expressed at the time. The resultant PPS 5 is already a much slimmer and more focused document than its predecessors.
Conservation of the historic environment is dependent on a robust planning system, and we are determined to ensure that we have in place a system that commands respect.
All planning policy will be informed by the Government's proposals for localism, but I can assure you that the importance of the historic environment will not be overlooked in this aspect of the Coalition's programme.
Baroness Andrews referred to the wonderful project at Hebden Bridge Town Hall. This is a very good example of the transfer of heritage assets that are being funded through the Asset Transfer Unit. The Government has supported the Unit to work with over 100 local authorities and community partners around the country to support the transfer of assets to community ownership, including a number of significant heritage buildings.
The Coalition Programme is committed to giving communities new powers to help save local facilities threatened with closure. We will be introducing provisions in the Localism Bill to give effect to this commitment.
As part of our determination to shift power to local neighbourhoods, we will be acting to ensure that community organisations have a fair chance to bid to take over public assets and facilities that are important to them.
These could include their village shop, the last remaining pub in the village, the community centre, children's centre a library, a redundant church or a derelict site that could be transformed into a community hub for their neighbourhood or town. Proposals for this are still be finalized but will be ready for the forthcoming legislation.
The Government has already announced the formation of Local Enterprise Partnerships - which will be genuine business-civic partnerships of local authorities, business groups, voluntary and other local organisations, chaired by a leading business person in their area.
These will take over most of the responsibilities of the regional development agencies, though in general they will cover a much smaller area. They will be tasked with taking the strategic lead and creating the conditions for economic and private sector growth in their area. The first 24 partnerships were recently given the go-ahead.
Heritage and culture can play a large role in supporting economic growth and regeneration, and many of the emerging partnerships such as Liverpool City Region have identified these as key priorities.
All these initiatives present opportunities for action and participation at the local level. Some of the challenges they present are longstanding ones, such as that of heritage assets at risk either through lack of resources or deliberate neglect.
There is, however, increasing recognition of the contribution that the historic environment can make, and plans and decisions taken at the local level will be of crucial importance in helping to address what is a national problem.
You will, I am sure, understand I am not able today to reveal precise details of all the Government's proposals, particularly those that will appear in the Localism Bill. But I hope I have said enough to indicate clearly the direction of the Government's thinking and that you particularly the Heritage Champions that are here today - will be encouraged and energised to continue to be an integral part of the preservation of our historic heritage.
Thank you all again for what you do.
Published 15 November 2010