Speech
Global shipping comes home to London
At the start of London International Shipping Week 2015, Shipping Minister Robert Goodwill opens the London Stock Exchange.
It is an honour to open the Stock Exchange at the start of London International Shipping Week (7 September 2015), the week global shipping comes home to London.
The links between London, shipping and finance run deep.
Lloyd's of London was established to provide shipping insurance.
The Bank of England was established to fund a new navy.
And the prices in this stock exchange have long been connected to the movement of the world's trade by sea.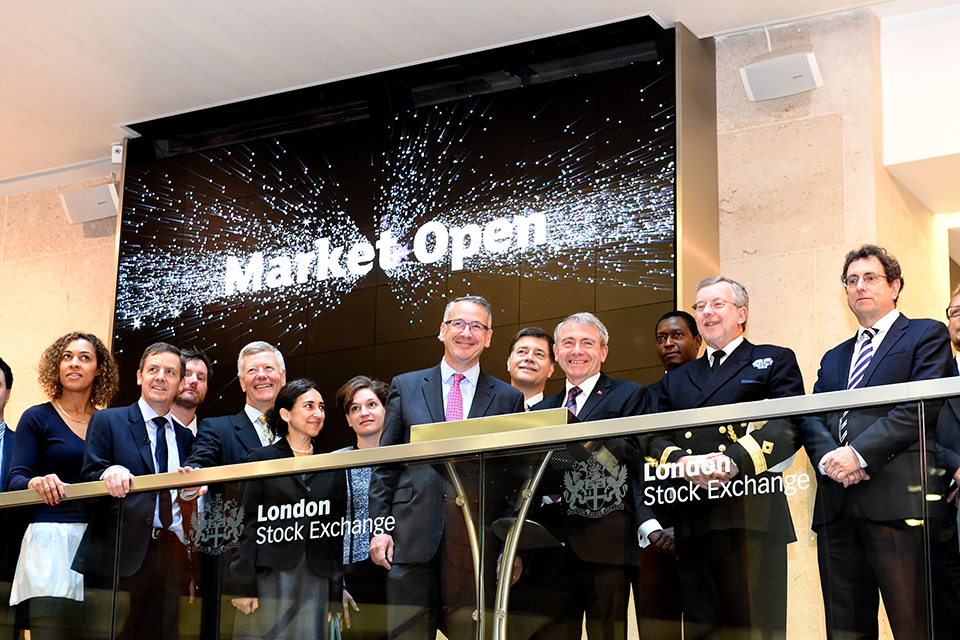 Today, London is home to a greater concentration of maritime business services than anywhere else in the world.
The UK writes the largest share of all international marine insurance risks, and has more than half the global share of tanker charter business.
With seaborne trade predicted to double by 2030, there is a huge potential for UK growth, especially given that the UK is attracting massive investment in its ports.
Throughout the recession, our ports performed well.
Now £300 million is being invested in the Port of Liverpool, and investment worth £1.5 billion is planned for DP World's brand new London Gateway port.
And with last week's announcement that Nissan will invest a further £100 million in its Sunderland plant, we can look forward to sustained success for the ports sector.
The World Bank continues to rate the UK as one of the easiest countries in the world in which to do business.
So as the British economy continues its remarkable recovery, I hope to see many more maritime companies listing on the London Stock Exchange, backed by a government creating one of the world's best business environments.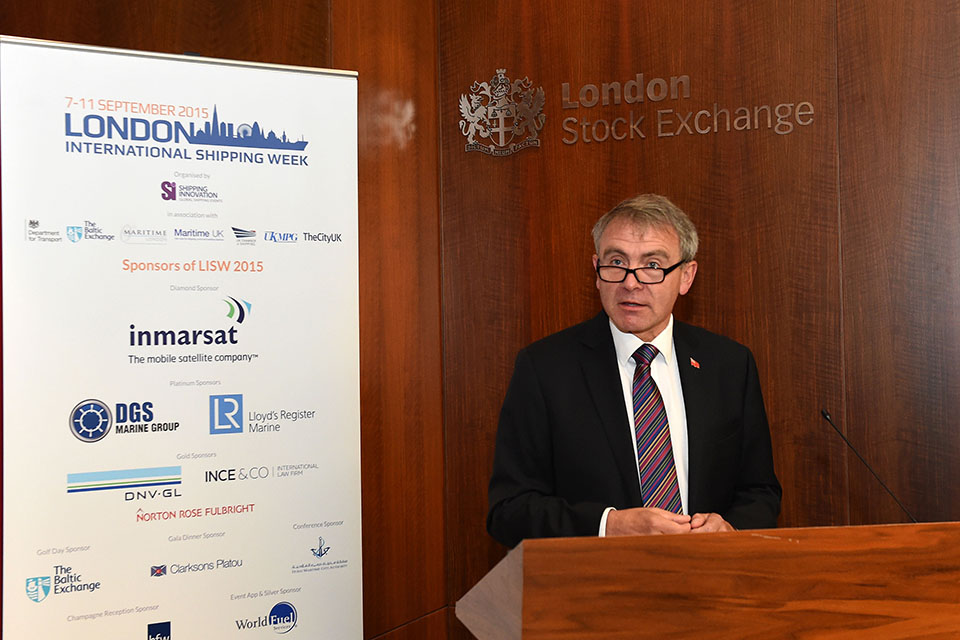 As proof of that commitment, later today we are launching our Maritime Growth Study.
It's an unflinching examination of our maritime sector - its strengths and its weaknesses.
We want our maritime sector to continue to grow and we will do whatever it takes to secure that growth.
The UK is ready for the evolution of world trade and shipping markets over the next decade and beyond.
So it was a great pleasure to open trading this morning, at the best stock exchange in the world, and the perfect setting to start Shipping Week.
Thank you.
Published 9 September 2015