Francis Maude Speech: 'Tackling financial loss in government: fraud, error, debt'
Minister Francis Maude made a speech about fraud and financial loss in government on 6 February 2012.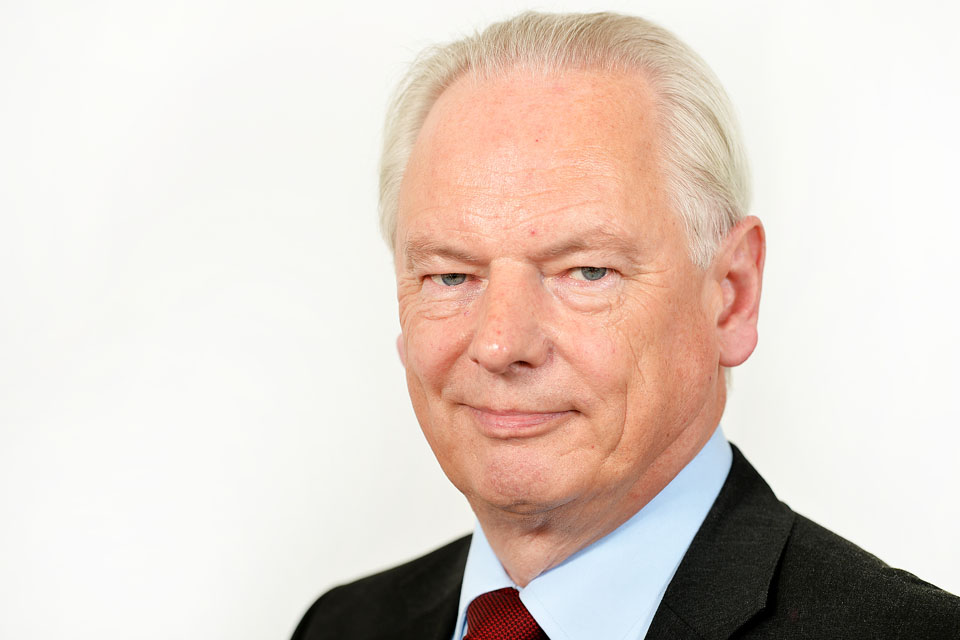 "The public sector hasn't built itself a reputation for being financially savvy over the years.
A perception prevails that government is a soft touch. That we can be ripped off. That we don't even know what happens to some public money
Much of this reputation is unjustified.  But it didn't materialise out of nowhere.
For too long public money was managed in a casual, uncoordinated, even chaotic fashion. Too often waste was tolerated, fraud was ignored and debt was shrugged off.
Whether it was cheques being paid out, or the cash coming in - or that should have been coming in but wasn't - Whitehall and other public bodies weren't running a tight ship.
And this hasn't meant the odd thousand pounds or even a mere million leaking through the cracks - tens of billions of pounds of taxpayer money get lost every year.
This wasn't acceptable when there was far more money to spend and it's certainly not acceptable in times of austerity.
When we arrived in government we pledged to give taxpayers a better deal and get a better return for their money.
And we didn't wait to start hunting for savings at the heart of government - delivering £3.75bn of efficiency savings in our first ten months, as verified by the NAO last week.
This was the first time government saving figures have been corroborated by the NAO in this way.
But there is still a much more to do and clamping down on the huge loss of public money through fraud, error and debt is a priority. Which is why I'm glad to be here today.
Together we are going to lead the way in transforming the public sector's reputation for muddled finances and ensure public money is used in the right places and for the benefit of all citizens.
Progress on fraud, error and debt
Over a year ago, at the prime minister's request, we set up a Taskforce on Fraud, Error and Debt.  I'm delighted to be supported by colleagues from DWP, the Treasury and the Home Office.  David Freud and David Gauke play a key role as ministers responsible for these matters in DWP and HMRC; and James Brokenshire has responsibility for the important work of the National Fraud Authority.
This taskforce has taken significant steps to get a handle on the nature and scale of financial loss in the public sector, as well as piloting tools and techniques to pinpoint where we can get better.
And it became very clear, very soon that we could get a lot better.
The public sector loses £21billion a year to benefit fraudsters, tax cheats, dishonest employees.
That's the equivalent of building 800 secondary schools, or employing over 615,000 nurses.
On top of this we estimate that we are losing nearly £10billion from payments made in error - made by customers, suppliers and officials.
We have started to make progress.  The taskforce has supported a series of pilots including:
 -The use of application screening processes by HMRC in regards to tax credit applications;
-The implementation of spend-recovery audits to detect overpayments to suppliers;
-And the use of Credit Reference Agency data to verify the circumstances of benefit and tax credit claimants.
As a result we have already saved over £70 million already for taxpayers. But that is just the start, from a handful of pilots to see what works and what doesn't.
And today we are publishing the first cross-government strategy that will drive changes in culture and behaviours across all government departments to tackle fraud and error.
For the first time we are also getting a clear picture on debt owed to Government. The Taskforce's interim report into debt published last Friday shows that at the end of the last financial year Government incurred losses of £7-8billion.
Debt is a highly emotive subject and we know many different types of people and businesses fall into debt for different reasons. There are debtors who are in genuine hardship and debtors who can pay but won't pay.
But there can be no doubt it is incumbent on us to prevent so much debt accruing in the first place. We will ensure that vulnerable individuals and struggling businesses receive appropriate support and guidance.
But where people are deliberately withholding payment - they can take this as a warning that we will pursue uncollected debt.
Concrete plans for the government's new approach to tackle debt will be set out in a final report this summer.
Collaboration
So momentum is building. But further progress, as these new reports make clear, hinges on us taking a much more collaborative approach to preventing, catching and reporting fraud, debt and error.
In the past government simply has not been joined up on tackling this - even within departments.
There's been a senseless refusal to take advantage of our shared resources, techniques and knowledge that I find hard to understand
For example our fragmented approach to debt management and collection has led to 30 different organisations holding contracts with central government to provide debt related services. This was hardly maximising our buying power and getting the best price for every organisation.
In the future we will ensure the best deal for government through a negotiated single crown commercial framework contract for the use of different types of Debt Collection services.
With debt collection operations across government often including many of the same processes and systems the taskforce will also look at bringing them together to increase efficiency and effectiveness.
A range of new models will be explored including: a new centralised enforcement body within central government to deal with the toughest debtors; joint ventures with the private sector; or greater outsourcing of debt functions where appropriate.
And where we are successful in tackling fraud, error and debt we will ensure this success is repeated across the board.
For example Home Office and the Department for Transport have to date detected £4.5million in overpayments between them by doing spend recovery audits that identify duplicate and erroneous invoices
Analysis by Cabinet Office shows that if all government departments, agencies and non-departmental public bodies undertake these audits we will be able to recover £100million.
So by December 2013 everyone will have to do this - it's low risk with high potential rewards.
Data sharing
And at the heart of our new collaborative approach - and underpinning everything we do - will be a new intelligence sharing architecture.
It's astonishing how oblivious departments have been to each other's crucial intelligence in the past.
Fraudsters make multiple attacks across government departments and across the public and private sectors - but our defences have always been fragmented.
It's impossible to fight fraud by taking a series of pot shots in the dark. Criminals who attack us do not operate in silos and nor should we.
We need to take off our collective blindfold and share our intelligence on known fraud and fraudsters and make this the basis of a common defence.
It's the same story with debt. Central government organisations individually hold data about those that owe them money but where that information is incomplete, they can struggle to recoup debts, particularly from those who are determined to avoid payment.
We can't be hindered here by an outmoded view that data-matching is somehow akin to creating a Big Brother database.
New technology now gives us the option to share data momentarily allowing us to check for matches.
Organisations such as DWP and HMRC, who have the largest databases, already operate tracing systems for other public sector organisations to access data on debtors and these services should be used more widely. 
We will start opening up legal gateways so we can routinely share relevant information between organisations to help track down debtors.
And the taskforce is committed to removing barriers to sharing information and it is prepared to recommend changes to legislation where there are unnecessary legal barriers.
In April the National Fraud Authority and Cabinet Office will set out the design for a counter fraud checking service as the first step to improving our intelligence sharing architecture. This will for the first time join up fraud data across the public and private sector.
And across government we will continue to pilot work to facilitate the exchange of fraud data with the police and the private sector.
We have seen that timely sharing of intelligence across organisational boundaries is the only way to understand the true extent of criminal activity affecting the UK.
And by sharing data and coordinating our approaches we will be able to help the most vulnerable.
We know of cases where individuals are finding themselves overwhelmed by the number of different government organisations they have found themselves in debt to. One single mother ended up with 22 different parts of government chasing her. A more collaborative approach would clearly be better for all concerned.
Prevention
So we are developing this cross-cutting capability whereby we share our intelligence, our resources and our best techniques.
And at the heart of this is a goal to prevent fraud, error and debt from happening in the first place.
Historically we have ineffectually focused our resources at taking action against those that fail to pay. But as the saying goes prevention is better than cure.
Now we are transforming the "pay first, check later" culture of previous years has been a major contributing factor to the rampant fraud and error in the public sector.
All departments who administer benefits, grants and other application-based process to obtain public funds have committed to screen applications before payment, as HMRC now does - by March 2015 and I hope it will be done a lot sooner than that.
Over the last year the Behavioural Insights Team (BIT) from the Cabinet Office has been working with a number of government departments, agencies and local authorities to test how interventions based on behavioural science can encourage greater compliance.
Their report is published today and sets out seven key insights that identify practical interventions to reduce fraud, error and debt and details the launch of eight trials to test these insights in practice.
These trials show how even relatively minor changes to processes, forms and language can have a significant impact on compliance, and can save the public time and money too.
For example, one trial yielded £160 million of tax owed to the Exchequer over the six week period of the trial, whilst in another the two behavioural letters brought in over £1 million in additional yield to HMRC.
The Cabinet Office will continue to identify opportunities to pilot behavioural insights techniques in different areas and ensure successful insights are rolled out across government.
Recovery and fairness
And while our priority is prevention we will also be swift to take action where fraud, error and debt do occur. It will no longer go unnoticed or be swept on the carpet.
As part of this from April all departments will use new guidance and tools to improve the measurement and proactive detection of fraud and error.
And as we embed a culture of zero tolerance we will train every public sector employee to understand the risks of fraud and know how to prevent, detect and report it.
We will also look at ways of increasing the skills and support for staff that collect debt.
Our goal is to establish a tough but consistent and proportional approach to debtors - in contrast to the disjointed approach we have now.
And we must also be consistent in genuinely supporting those who are genuinely struggling. Many departments do have measures in place such as arrangements for payment-by-instalment or an agreed deferral period and this should be the case across the board.
Conclusion
It is extraordinary that there has not been a cross-government approach to fraud, debt and error in the past. It does affect every government department and does affect our ability to deliver better public services.
But as I've outlined the tide is turning.
We will no longer stand back and let the public purse be raided. We will minimise the payments in error that mount up into billion pound losses. And we will be fair and consistent towards debtors so we support those in trouble but collect what's owed and should be paid.
But we can only do this if we share our expertise, resources and data to drive improvements right across government. We can only do this if every public sector employee recognises and understands their role in this fight.
That's what today's event is about and that's how we will combat fraud, error and debt going forward."
Published 11 June 2012