Speech
Engine grant awards ceremony
Head of DFID Ghana Jim McAlpine delivered a speech at the Engine grant awards ceremony in Accra.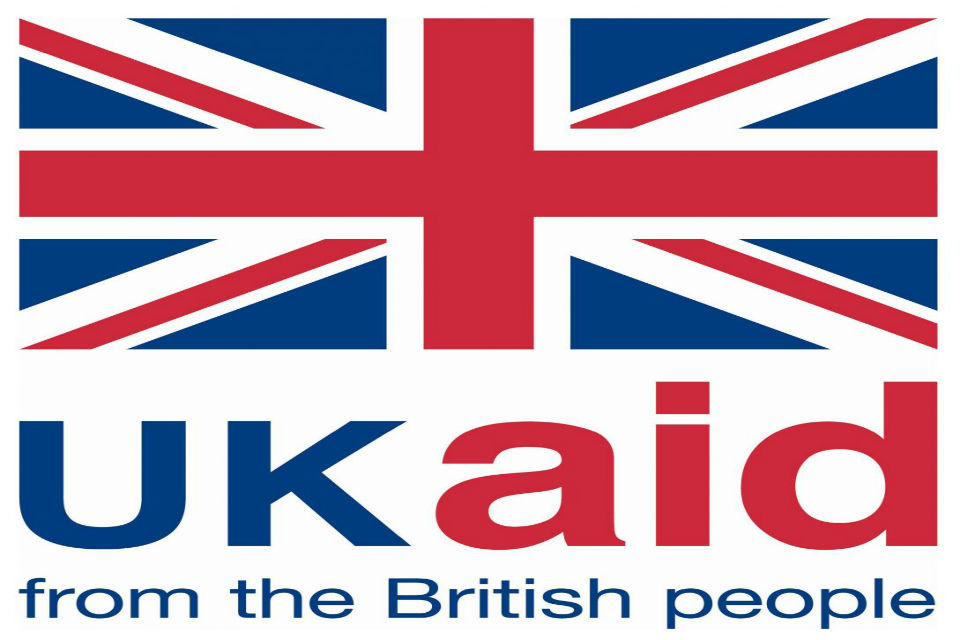 Delighted to be here this afternoon, and to welcome you all to this event.

Want to start by thanking past award winners for their testimonials – demonstrate the impact that ENGINE has already had. And what this afternoon's award winners can look forward to.

Small and Medium Sized Enterprises (SMEs to use the accepted jargon) are critical to sustainable economic development in Ghana because they make up about 70% of the private sector in Ghana.

But SMEs in Ghana still face many challenges. SMEs need access to a diverse range of services that enable them to become more efficient and competitive, building their capacity and reducing unit costs.

Finance costs are high making it difficult for firms to borrow and invest in growth.

Access to business development services, such as accounting systems, training and skill development, market information, trade fairs, and business advice and counselling is very limited.

Unlike larger companies, SMEs don't always have the skills or the connections they need to overcome some of these barriers.

I know that no one at this event today is complacent about the challenges that Ghana must overcome in businesses – the engine of growth in any economy – are to create the jobs needed to lift many millions of Ghanaians out of poverty in the years ahead. As just one illustration of the challenges, it's worth noting that - since the High Commissioner addressed you at last year's award event - Ghana's Doing Business ranking for starting a business has fallen from 97 in the world to 102.

Those challenges are the reason that the UK Government is fully committed to supporting Ghana create jobs and reduce poverty through support for what is perhaps Ghana's greatest asset – the entrepreneurial spirit of its' people.

The UK's Department for International Development sees the ENGINE programme as a critical component in our efforts to help.

ENGINE is committed to supporting over 1,000 SMEs to overcome barriers to growth and build competitive businesses in Ghana. It is doing this by training, mentoring and assisting entrepreneurs to commercialize new and innovative products and services and link them to the finance they need to invest and grow, and the markets they need to sell to. All of the 1,000 selected businesses will receive some support and training – but the most promising 500 will receive intensive business development support, and the 100 businesses judged to have the greatest potential will also receive cash grants.

I want to take this opportunity to commend our partner TechnoServe, for the amazing job they are doing in delivering the ENGINE programme.

The huge response from Ghana's entrepreneurs is evidence (if we ever needed it) of the entrepreneurial spirit of Ghanaians – from the table top micro business to the small factory processing shea butter products.

Since 2014, we have received over 3,100 applications from enterprising men and women across all 10 regions of the country. I am pleased to say that over 1,000 of these applications have been from women.

268 finalists have been provided with grants totaling GHC 4.7million in seed capital and business development support.

Let me share some of the results to date:

80 ENGINE-supported-businesses have successfully borrowed GHC2.7million, and TechnoServe tell me that this is just the start.

49 firms supported by ENGINE, across a range of sectors from indigenous beauty and personal products such as Black Soap and shea butter based cosmetics to environmentally friendly and sustainable bamboo bicycles frames are expected to generate an additional revenue streams in excess of US$2million – through the considerable talents of the entrepreneurs themselves – but also (I dare say) helped by our support!

140 new products have been registered with regulatory bodies such as Food and Drugs Authority and the Ghana Standards Authority. This is really important for businesses who want to export because meeting local and international quality standards has the potential to open up huge new markets.

On behalf of DFID and ENGINE, I want to thank the programme's partners - Barclays, the Ghana Stock Exchange, the Food and Drugs Authority, the Young African Leaders Initiative, the Ghana Angel Investor Network and York University. Without their support ENGINE will not be the great programme it is today.

The UK is committed to supporting business in Ghana in lots of different ways showing – I think - the real depth of the partnership between Ghana and the United Kingdom.

You have already heard from Tony about the new UK-Ghana Chamber of Commerce, but I'd also like to mention that the British Council has revamped its skills hub and is delivering employability and entrepreneurial skills training in addition to paid internships. So far, the Council has supported 4,000 young Ghanaians to develop entrepreneurship and employment skills.

The UK Department of International Trade (DIT) in Ghana helps UK companies' trade with and invest in Ghana. Following the referendum decision by the UK to leave the European Union – what's become known as Brexit - we can expect a much bigger effort to expand our trading relationship with Ghana in the years ahead, creating new opportunities for Ghanaian firms.

UK firms already have a deep relationship with Ghana creating opportunities for Ghanaian businesses in their supply chains by creating jobs; providing employment and raising local skills and offering training opportunities for professionals and ancillary workers.

The UK Government also recently launched a project called "Capital SME." Capital SME will support capital market development in Ghana by helping make it easier for small and medium enterprises to be listed on the Ghana Alternative Market – another example of how central we believe small businesses in Ghana will be to growth.

Of course, the Government of Ghana also has a critical role to play in reforming the environment in which businesses operate – for example by reducing the costs of compliance and making it easier and cheaper to access finance.

That's why the UK Government through DFID is also working with the Government of Ghana to reduce the cost of regulatory compliance for Ghanaian businesses through other programmes, notably our Business Enabling programme – "BEEP.".

But back to the matter at hand today: it is about you - talented entrepreneurs who have gone through a gruelling 5-month competitive process to prove that your ideas have potential and merit support. For those who have made it through as finalists today, may I offer my warmest congratulations.

For those who did not make it to the final, further opportunities exist for you to refine your business model and compete again in the next round of competition. I encourage you all – those who didn't quite make it this time, those who are yet to put their ideas down and those of you who are yet to start dreaming about your future as entrepreneurs. ENGINE is here to support you, to make your dreams come to life.
Thank you
Published 20 September 2016