Energy storage innovation showcase
Amber Rudd address to the electricity storage network annual conference to highlight the benefits of low carbon innovation to UK energy security and the level of UK involvement in the expanding & global energy storage industry.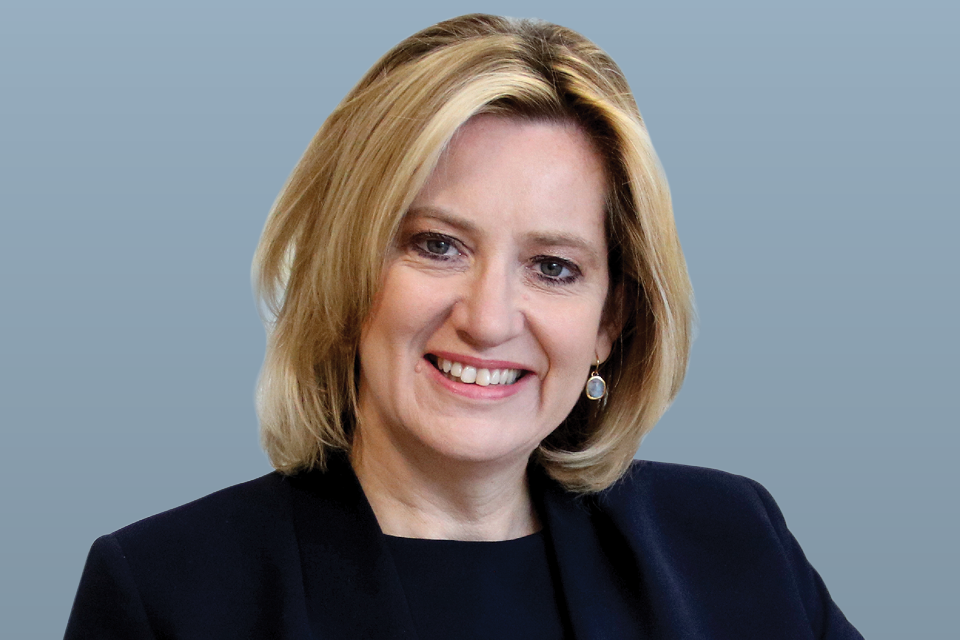 Thank you, Ian Arbon, session chairman. And I'd like to thank the Electricity Storage Network, hosts of today's conference - especially for providing an opportunity to showcase some of DECC's low carbon innovation projects.
I've come to you today straight from the launch of my Department's Global Calculator, which we worked on in collaboration with Climate KIC, alongside a development team of 10 international organisations, and 150 groups across business, academia, and government.
The calculator is a fantastic, free, open-source model which anybody can use.
It puts the levers in your hands – to consider what the global energy supply could look like between now and 2050, and where those options leave us - on the track to tackling dangerous climate change.
In the UK, investment in low carbon innovation is a vital lever which the government is using to help to reduce emissions.
Last February, we met the first carbon budget for the period from 2008 to 2012 – and I'm pleased to say that we're also on track to achieve the second and third carbon budgets. Innovation has played a key role in this success – and this government has allocated over £1 billion to low carbon innovation over the period 2011 – 2015.
And in my Department, we've clearly demonstrated our commitment to innovation.
By the end of this Parliamentary term, DECC will have provided over £200m in low carbon innovation funding to develop technologies ranging from carbon capture and storage, through to bioenergy and offshore wind, to novel building technologies.
And as innovation leads to lower costs and a greater deployment of variable, low carbon technologies – including more wind, solar and marine generation, we need new tools to help balance our electricity networks.
Energy storage is one of those 'smart energy' tools – along with demand-side response and flexible generation – which we will need to keep our energy system resilient and secure. And arguably energy storage is the most flexible.
Indeed, it doesn't take much imagination to look forward to a time where families are using small battery storage systems combined with smart controllers to get the most value from solar PV panels on their rooftops.
Or, to imagine remote communities becoming energy self-sufficient or even generating more income by harnessing all the wind power which they can generate, regardless of when the wind is blowing.
Or, looking further ahead, towards 2050 when large-scale energy storage systems could be playing a vital role in helping to meet our decarbonisation goals by enabling high use of variable renewable generation.
And it's not just the UK which is looking at the potential role for storage.
In the 2014 Energy Storage Technology Roadmap, the International Energy Agency (IEA) highlights the multiple roles that energy storage can play. These include increasing access to energy for the billions of people with limited or even no access - to mains electricity or gas supplies.
Looking ahead to 2050, the IEA estimates that 310GW of additional new storage could be needed across four key global regions – China, India, Europe and the United States.
To meet this challenge and support growth, innovation has a major role to play.
In fact, energy storage innovation could save the UK energy system more than £4 billion by 2050.
Innovation is needed to help bring novel technologies closer to commercialisation - by testing them at scale and in realistic conditions.
Innovation funding can be used to develop and analyse new technologies to give us evidence about their future costs. And it can take risks to support a range of new technologies as the market develops.
In fact, DECC has supported 24 energy storage projects so far – covering many different types of electrical energy storage technology – including:
rechargeable battery technologies
flow batteries
flywheels
thermodynamic systems
compressed air energy storage
electricity-to-gas
and pumped hydro storage.
Testing and analysing these technologies will inform us about the best solutions for different storage applications.
So, although we don't know exactly what the UK's energy demands and supply will look like in 2050 – or even 2030 - DECC's Innovation Programme and other Low Carbon Innovation funding will help to ensure that we have a range of energy storage technologies which can meet the different future needs.
Our programme has provided three routes to support energy storage development.
First, to support early stage technologies, a £3m energy storage component research and feasibility scheme.
Secondly, an £18m energy storage technology demonstration competition, where, over the next 15 months, my Department will be testing four very different storage technologies set in operational conditions, connected to the grid. This includes DECC's largest innovation programme project – with Viridor Waste Management.
DECC has awarded a contract of over £8m to the partnership of Viridor Waste Management and Highview Power Storage. Their demonstration project involves the design, construction, and testing a 5MW (megawatt) version of Highview's liquid air energy storage system - to demonstrate its potential to address grid-scale storage needs and to help us to make even better use of our intermittent renewables.
And finally, through the Energy Entrepreneurs Fund. Since 2012, this Fund has supported 72 companies with £35m in grant funding - including several projects involving energy storage technologies, or the integration of energy storage into the electricity network.
The projects include examples such as CRESS Systems - which is using EEF funding to develop its flywheel energy storage system for dockside crane systems and other industries. This innovative system captures potential energy when a crane lowers a shipping container and re-uses it to help lift further containers.
Across these programmes, DECC is supporting storage technologies which range from:
Small scale batteries which you can install in your home, perhaps working alongside domestic solar PV generation…
to medium-scale solutions suitable for reinforcing distribution networks in remote areas difficult to connect to the grid
to large-scale technologies to provide flexibility and balance to the overall network.
Looking at DECC's current energy storage projects alone, we've been supporting more than 30 UK companies and universities.
And more than 80% of these storage projects are led by UK SMEs.
Beyond my Department, there are other bodies providing critical funding to support energy storage innovation.
For example, the Energy Technologies Institute (ETI) has invested £14m in Isentropic's pumped heat energy storage system, which will be tested at a Western Power Distribution substation in the Midlands.
The Engineering and Physical Sciences Research Council has invested £30m in five new test and research facilities for grid-scale energy storage – led by teams based at Imperial College London and the Universities of Birmingham, Sheffield, Manchester and Loughborough.
Also, through their Low Carbon Network Fund, Ofgem is supporting the deployment and operational testing of many energy storage systems – including the 'Big Battery' - Europe's biggest network-connected battery – which I was delighted to open last month in Leighton Buzzard.
Altogether, that's more than £80m dedicated to energy storage research in the UK since 2012 – demonstrating the Government's commitment to this exciting new technology.
The project teams exhibiting here today - which I was delighted to get a chance to walk around and see - demonstrate why, in November 2012, the Chancellor identified energy storage as one of the UK's eight great technologies.
It is truly an area where the UK is producing world-leading research, which is supporting growth.
I've enjoyed the opportunity today to talk to some of the teams here about their exciting research and development work. And I look forward to hearing the final outcomes from all the current energy storage innovation projects.
But we also need to think about 'what next?' Over the months ahead, you have an opportunity today to tell us what you think future innovation support for energy storage could look like.
So, please take that opportunity in the discussions today to meet with officials in my Department's innovation team and help us to deliver the innovation support which will help energy storage to reach its greatest potential.
Published 28 January 2015