Written statement to Parliament
Ending the detention of children for immigration purposes
The UK has a long tradition of welcoming people from across the globe and we can be especially proud of our record in granting refuge to…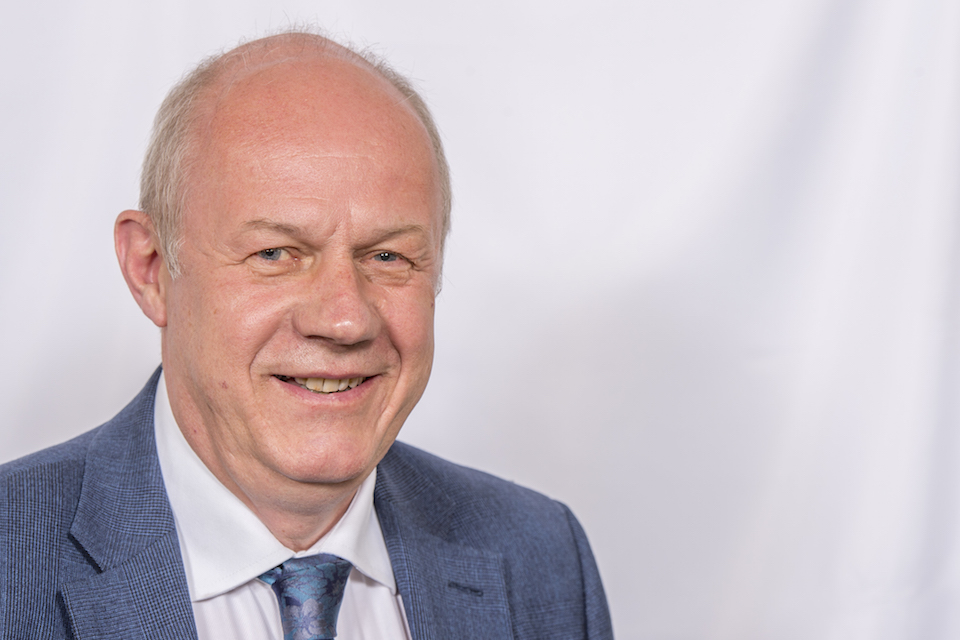 The UK has a long tradition of welcoming people from across the globe and we can be especially proud of our record in granting refuge to those who have been persecuted. When those people include families with children, we have a particular responsibility to ensure that we approach the task with compassion and humanity.
That is why one of this Government's first acts was to commit to ending the detention of children for immigration purposes. This Government believes that children should not be detained in our immigration system, but we must  ensure that those with no right to be here leave the UK. This is a difficult issue - we need to balance the welfare of children and families with the need to maintain a robust and workable immigration system.
In June, I set up a review of how we work with families in the immigration system. The Home Office launched a consultation, which received over 340 responses from different organisations and members of the public. We also sought the views of interested parties through a working group co-chaired with the Diana, Princess of Wales Memorial Fund, received recommendations from a further expert group convened by Citizens UK and examined how other countries manage family removals. We have also worked closely with the Department for Education as the lead department for children and safeguarding in England and will continue to do so on implementation.
We have already begun to take action where we can. Since the beginning of June, fewer than 50 families have been held in immigration detention - compared to over 300 over the same period last year - and the average stay in detention has been  reduced from 15 days to 4 days.
But we need to go further. With immediate effect no children will be detained at the Yarl's Wood Immigration Removal Centre. We are now implementing a fundamentally new approach to the whole end-to-end process of working with families in the immigration system. This new system will strengthen families' trust and confidence in the immigration system, maintain public confidence in the Government's ability to control the UK's borders and ensure that families with children are treated humanely and in a way that meets our international obligations and our statutory duties in relation to children's safety and welfare.
Working in partnership with the Office of the United Nations High Commissioner for Refugees, we will continue to improve the quality of our asylum decision-making through our Asylum Improvement Project. We will develop best practice for working with families and will increase the specialist skills of our staff. Working with partners from local authorities, the voluntary sector and local communities, we will continue to test new arrangements for providing early access to legal advice and practical support and guidance to families.
In those cases where an application has been refused and all appeals have been exhausted, we will assist families in departing voluntarily, including with financial assistance where necessary. UK Border Agency staff will hold a dedicated family return conference with each family to help them understand the options available for their return and prepare for it.
We will of course still require families to depart who have no right to stay here and who do not depart voluntarily. But rather than being detained, they will instead be given a minimum of two weeks' notice of their departure date while they remain in the community. This extended notification period - up from 72 hours at present - will ensure that the family can prepare properly for their return. Families will then be given the opportunity to check themselves in at the port of departure.
At this point families will have had every opportunity to comply and exercise some control over the timing and manner of their departure. They will have had the opportunity to challenge the decision that they must return in court, supported by legal aid and voluntary sector partners; they will have had the opportunity to discuss their options at family return conferences; and they will have had the possibility to leave voluntarily, with a financially supported return.
Where families still fail to cooperate, their case will be referred to a new independent Family Returns Panel, which will ensure that the welfare of the children involved is fully considered in a tailored returns plan. The Panel will be independently chaired and include experts on health and child safeguarding. Once the new process is implemented, the panel will be able to recommend using any existing mechanism or policy available to the department to manage returns, but specifically excluding detention in an Immigration Removal Centre.
As a very last resort for those rare cases when families fail to co-operate with all other options, the panel will have the option to refer the family to a new type of accommodation for only the last 72 hours before  departure. This accommodation will not be an Immigration Removal Centre. It will have a family friendly environment, with an entirely different look and feel. The site will be secure but will respect family privacy and independence. We will be seeking third sector involvement in the running of the accommodation.
This accommodation, which will only be used for very short periods of time, will be for those families who have consistently refused to comply with the process and whom the independent panel advise need that level of oversight. Once there, families will be allowed to leave the premises with permission on a risk assessed basis. We will allow children to have the opportunity to leave the premises subject to a clear and transparent risk and safeguarding assessment and suitable supervision arrangements.
We will also ensure that there are suitable adults on site in Tinsley House from January to allow children to have the opportunity to leave the centre following a risk and safeguarding assessment by UK Border Agency. The panel will encourage accountability and transparency in the process by producing an annual report, which will include all cases referred to the new accommodation.
In addition to ensuring the removal of families with no right to stay here, we must maintain our ability to protect the border. Other countries have kept the ability to detain those arriving at the border for a short period and we will need this capability as well. We will retain Tinsley House at Gatwick for this purpose when necessary.
Families detained trying to enter Britain illegally are usually returned on the next available flight and within 24hrs. The process I have outlined balances the welfare of children and families with the need to maintain a robust  immigration system which can remove people with no right to remain here. As we put the new process into practice we will continue to learn and  improve.
We will work with communities, the voluntary sector, local authorities, the Department for Education, and families themselves to make the new process work. At the heart of our new approach will be the fundamental need to safeguard the welfare of children.
Further information on the review can be found on the UK Border Agency website and a copy will be placed in the House Library.
Date: Thu Dec 16 10:33:43 GMT 2010
Published 16 December 2010