Elizabeth Truss speaks at the Policy Exchange on childcare
Elizabeth Truss sets out the reforms to childcare published in the paper 'More great childcare'.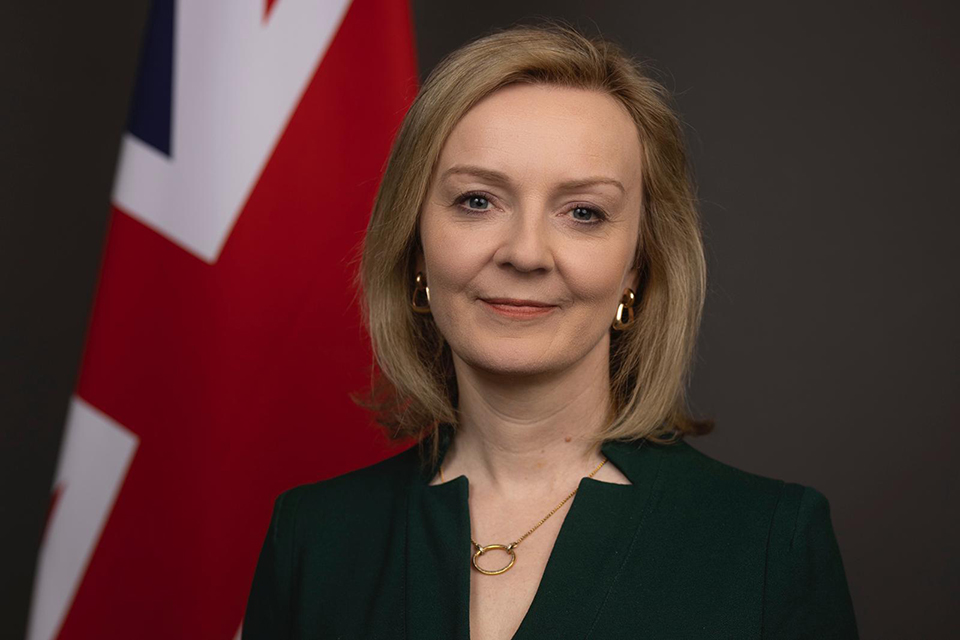 Thank you very much Lucy[1]. It is always a pleasure to attend an event at Policy Exchange, and I congratulate you on your typically rigorous and informative report on childcare.
You make a number of highly pertinent observations, not least in highlighting how much quality varies across the country and especially between richer and poorer areas. You are also absolutely right to stress that making it easier for parents - and mothers in particular - to be able to combine family with work matters enormously - to them as individuals, to families, and to the wider economy.
Many mothers want to stay at home and of course we are fully supportive of that. It is simply that my job is to help make sure that they have a genuine choice.
Much of the debate about childcare provision centres on cost. Of course this has a massive impact - many parents feel that childcare is so expensive that they cannot afford to work at all, let alone build a career.
I am determined to address this, and will have a lot more to say on the matter soon.
But today I want to outline our vision for early years childcare - and specifically to talk about quality, which is every bit as important as cost and which we ignore at our peril. Or, to quote the title of our paper published today, 'More great childcare'. It is partly our response to Professor Cathy Nutbrown's Foundations for Quality, which looked in detail at the qualifications regime for the early education and childcare workforce.
It also addresses some of the structural issues in the childcare system, because before making fresh demands on resources we need to make sure every penny parents and governments spend is used effectively.
This morning I visited the superb nursery at Durand Academy in Lambeth - a brilliant educational establishment that shows that the most effective institutions are every bit as life-changing as the worst ones. By driving up standards and focusing on quality, I want every child in the country to be given the sort of early education I saw this morning - and the best possible start in life.
The critical importance of early years
The Jesuits famously said "Give me the child for his first seven years, and I'll give you the man." As my colleague Andrea Leadsom has observed, science now suggests that the Jesuits may have been significantly overestimating. As people like Baroness Greenfield - Professor of Synaptic Pharmacology at Oxford - have made clear, how the brain develops - or fails to develop - in the first few years of a person's life is utterly critical. It never makes sense to give up on anyone, but the fact is that much of what a child experiences well before the age of seven has an enduring effect on their life chances.
Research for the Foundation Years Action Group[2] by academics from UCL, the Institute of Education and Bristol University has laid this out in stark terms. At the age of 15 or 16, English pupils score 492 on the average PISA maths score, compared to 555 in Hong Kong, 562 in Singapore and 600 in Shanghai. Yet the gulf in attainment is evident way before that age. The gap between England and East Asia does not differ between the ages of nine or ten and 15 or 16. It's already there by five years old.
If we look at international comparisons of how many children could complete early numeracy tasks when they started primary school, we see the same countries at the top of that table as we would expect to see when comparing the abilities of adults - countries like Chinese Taipei, Hong Kong and Singapore[3].
So when parents hand their child over to the care of a childminder or nursery they are not just entrusting them with their child's physical safety; they are also entrusting their child's brain. It is vital that staff have an adequate vocabulary and numerical ability.
The 21st Century will belong to those countries that win the global race for jobs and economic advantage. In order for every adult to fulfil their potential, they need to be properly equipped with essential skills from the very beginning of their lives.
A world-class childcare system
All of which leads to an inescapable conclusion: childcare in this country must be world-class. Quality is first and foremost about people. No school is better than its teachers. I am grateful to Professor Cathy Nutbrown for all her work in assessing the overall landscape of qualifications for those working in early education and childcare.
She has said very clearly that too many people who work with young children are under-qualified and that the system for qualifications is confusing and inadequate, with over 400 different qualifications available.
I agree with her.
And given what we know about early years development, it is no longer acceptable that childcare professionals are not required to have a GCSE grade C or above in English and maths.
Professor Nutbrown says in her report,
If we are going to improve the quality of early childhood education and care, we cannot allow individuals to 'slip through' without their level 2 English and maths in place.
The international context underlines all this.
In France, at least 40 per cent of staff in creches must hold a diploma, which demands a three-year, post-16 course.
In the Netherlands, certified childcare workers must train for three years post-18. Childcare professionals in Denmark need three to five years of vocational or tertiary education before they can work with children in their early years.
These and other countries recognise that looking after children is an extremely important job - and that attitude is reflected in higher levels of skills and pay. Contrastingly, Professor Nutbrown's report raises serious concerns about the quality of training and qualifications in this country.
In her interim report, Professor Nutbrown wrote:
The 'hair or care' stereotype still exists for many considering a course in the early years; yet many other sectors have raised their expectations in relation to enrolment. It must be a cause for concern that early years courses are often the easiest to enrol on and the courses that the students with the poorest academic records are sometimes steered towards[4].
The interim report quotes Helen Perkins, Head of Early Years and Childhood Studies at Solihull College, who said:
We demand that students need a relevant level 2 qualification before they are able to handle animals independently on our animal care courses at Solihull College. Nobody demands the same level of qualification before you can be left alone with a baby[5].
Plainly this trend is both extremely worrying and insupportable.
I want a high-quality, highly qualified workforce here too. I want their work to be underpinned by effective regulation and inspection that targets support where it's most needed - but I also want them to be trusted to use their professional judgement and experience.
We won't get where we want to be overnight, but we are moving in the right direction on quality and qualifications. But we cannot overlook the fact that the commitment to make further improvements means giving providers the headroom to pay higher salaries.
I also want to be clearer to nurseries and parents about what these qualifications are and what they mean.
So we will introduce graduate-level Early Years Teachers specifically trained to teach young children. The Effective Provision of Pre-School Education Project - known as the EPPE report - showed that children make much better progress in pre-school centres where trained teachers are present[6]. We will also seek more crossover between primary school teachers into early years and early years teachers into primary.
There have been strong and persuasive calls to bring back the Nursery Nurse Diploma, and we will create early years educators, backed by improved level 3 qualifications. This will offer strong practical experience and require candidates to have at least a C grade in English and maths GCSE.
In order to improve this we have to attract people into the profession. Too many make it through sheer dedication, finding it to be a terrific slog. I am convinced that this will be tough given existing wage levels.
Staff in this country earn about £6.60 an hour on average, only a little above the minimum wage. This speaks volumes for how much those working in the early years have hitherto been valued.
But there is further to go, and we have learned from other countries that deliver better value and better quality childcare. We have looked across Europe and beyond. The aim is not to replicate another country's approach but to learn from and apply best practice.
I have been struck by the high status and trust afforded to childcare professionals in continental Europe. In particular, I am impressed by much of what happens in France.
The well-established system of ecoles maternelles is being expanded to offer spaces for more 2-year-olds, while a mixture of creche and childminder provision is in high demand for younger children. Many French families put down their child's name for a French creche as soon as they discover they are pregnant. Nursery workers are paid around £16,000, compared to about £13,000 here. In return, candidates are expected to have higher qualifications. We are at the bottom of the league table of our near neighbours.
Inspired by examples like Durand Academy, I want far more schools to offer childcare and early years education. We will facilitate this by abolishing the requirement on schools to register separately with Ofsted if they want to provide for children under the age of three. And we will reform the burdensome statutory processes schools must follow if they want to take younger children.
I hope that some schools will want to run childminder agencies, which would allow well-qualified childminders to offer both group-based and home-based care and to employ their teaching expertise. This will have the added benefit of allowing children to engage with school early. Being able to take children to the same place will make life more convenient for many families too.
Greater flexibility for professionals
It is telling that I am often asked whether I would be able to look after a certain number of children. I think this line of thinking betrays an attitude that "anyone can do the job". I don't start from the premise that anyone can be an early educator. It is an extremely demanding job that requires great and specific expertise.
I am not trained to do the job. I am equally sure I would not be able to walk into a class of 30 fourteen-year-olds and teach them German.
My ministerial colleagues at the Department of Health don't get asked if they would be willing to perform keyhole surgery.
Those at the MoD aren't asked if they would fancy hopping on a helicopter and going into battle.
Although I suspect that Andrew Robathan and Mark Francois would be up for that.
Working in early education isn't for everyone. Those who do it well are special - and they deserve our thanks. It is a professional career.
Other European countries have taken a different approach on ratios. They think that the quality of staff is the most important thing. Whereas in England nursery staff may look after no more than four two-year-olds, in France they can be responsible for eight - and there are no limits in Denmark, Germany or Sweden.
That is why we are encouraging nurseries to use their professional judgement and enjoy greater flexibility. Where there is an Early Years Educator leading a group of children, we plan to allow ratios for two-year-olds to rise from four children per adult to six children per adult. And for ones-and-under to rise from three children per adult to four children per adult.
We are not changing the ratios for three and four-year-olds but we would like to see more nurseries in the private and voluntary sector using the full allowance of 1:13 with a teacher to have traditional-style nursery classes. Many of our leading providers are successfully delivering this model, including Durand Academy.
We think teacher-led groups with structured activities are a good thing. Ofsted has made it clear to me that they do too and want to see evidence of well qualified staff engaging directly with children. Of course parents may demand other learning styles but I think it is important that parents have the choice of this model that works well.
We also want to see parents have the choice of more structured group care for their two year olds like the French creche system. These groups would be led by qualified Early Years Educators. We know two is a crucial age where children are learning the structure of language and vocabulary.
We are hardwired to be inquisitive, to want to learn and to take pleasure from learning. Think about the joy on a toddler's face when they take their first steps, or how proud a four-year-old is when they earnestly tell you what the French word for "yes" is.
I totally reject the idea that children in a nursery can either have an educational day or an enjoyable one. Ros Marshall of Kids Unlimited has proved that this is bunk. She does outstanding work, for example in encouraging children to learn how to count when they are playing musical instruments.
Far from killing any pleasure that a child might get out of learning, structure and clear guidelines provide reassurance and safety. Rather than crushing spontaneity and discovery, they offer an essential framework for precisely those things. This is fully compatible with the EYFS .
My insistence that children are well-educated from the very beginning of their lives isn't just about getting ahead in the global race - crucial though that is. It is a recognition that children's lives should be complete and fulfilled. This is not just about the economy - it is also about personal happiness.
We also want to see more options for home-based care.
We have seen a decrease in the number of childminders over recent years - this is, in part, because childminders have to be business owners as well as child carers. When setting up, this means registering with Ofsted, the local authority, finding training, marketing the service to parents and collecting fees. As well as the role of caring for and educating young children, there is a lot of paperwork, administration, chasing up parents for payments and jumping through hoops set by local authorities involved.
Some people want a simpler way to enter the profession. So we are setting up "one stop shops" called childminder agencies to do the practicalities.
This will mean someone interested in becoming a childminder can go to a local agency, have their premises checked out, receive training and be approved all by a single organisation which itself will be regulated by Ofsted. This agency will deal with the government funding, market services, place children and collect fees from parents. Similar organisations in France and the Netherlands have created a good entry route for childminders, meaning that there are many more childminders relative to population size than there are in England.
These measures coupled with the removal of hoops to jump through from local authorities to receive Government funding should see a revival in this important form of care.
This will be particularly important for parents in rural areas who have a lack of facilities nearby, for those who are working shifts or irregular hours (like MPs!) who are looking for flexible, home-based childcare. And what's more, agencies will be able to offer cover if a childminder is on holiday or ill. And we have all been in those situations where childcare arrangements have fallen through at the last minute. Mine normally involves a phone call to my parents in Leeds.
We also want to give childminders more flexibility. At present the ratio of one child under the age of one per childminder means that twins are a no-no without special permission. The limit for under-fives is three children - which is fewer than many families have to cope with.
This gives rise to the situation I saw where two qualified childminders are looking after six children between them, where if they need a pint of milk one of them has to drag three children to the shop to comply with the rules.
In France a childminder can look after up to four children under five. In Denmark they can look after five. There are no ratios in Sweden.
We will bring our rules in line with France so that childminders can look after up to four under-fives of which no more than two are under one. This is of course a maximum not a requirement and we would expect childminders to do what they or their agency are comfortable with.
We will also give flexibility on changeovers. This will help parents too. If one person is late picking up their child, another parent will not have to wait because the childminder isn't allowed to look after two children even for a few minutes.
Rigorous and fair inspections
It is vital that the inspection and regulatory regime is rigorous, comprehensive, clearly understood and fair. It must focus solely on what matters and not distract providers from looking after children.
We are working with Ofsted to implement further improvements to the current regime including increasing the number of HMIs covering the early years and to concentrate inspection on those weaker providers that need the most attention.
Ofsted alone will be the arbiter of quality. At the moment, local authorities also check the quality of provision, which is both a waste of resources and creates extra barriers for new providers trying to set up. Although we fund three and four-year-old places at £2,200 per head which is enough to cover the costs to nurseries, not enough of this money is reaching the frontline.
Local authorities retain £160 million annually of the funding intended to deliver early education to three and four-year-olds, some of which is spent on duplicating work Ofsted is already doing. Ending this situation will mean that as much money as possible goes to the front line.
Our commitment to a fair regime is such that we have heeded calls from those who asked for a new route allowing paid-for re-inspection.
If a nursery that received a satisfactory rating has taken steps to reach good or outstanding, I want this to be recognised and updated swiftly.
Lifelong learning applies to the very young as well as the very old
Professionals should also be given the chance to think creatively about how they help children to learn. Better qualified staff will be better able to do that.
For some years now politicians have stressed the importance of "lifelong learning". But the term tends to be used to remind us that a person's education shouldn't end when they leave school or university. I believe that learning should be genuinely lifelong - which means that it should start from the moment a child enters the world.
We know that the first few years of our life shape the development of our brains. The evidence is clear that qualified teachers are best placed to offer strong developmental learning. Therefore we need to increase the number of teachers involved with the early years.
This is all part of our efforts to increase the quality of teaching across the piece for all ages.
Conclusion
We will shortly publish the report by our commission on childcare, looking at ways to tackle the high costs for parents and to get better value for money. The status-quo is neither fair to providers nor allows enough money to reach the front line. I appreciate your patience in waiting to hear more about this.
Getting the funding right is a necessary condition of providing world-class childcare but it is not sufficient. It is not good enough to carry on with an unreformed system. A greater focus on quality and value for money matters enormously as well.
Some children enjoy more advantages than others, but all children are vulnerable. Of course parents want their child to have the very best start in life possible.
I want every child to spend their early years learning, exploring, enjoying and growing - and for them to arrive at primary school well-prepared and confident. By driving up standards right across early education, we can give parents the sense of security they crave and every child the care and attention they need.
Thank you very much indeed.
1 Lucy Lee, Head of Education at Policy Exchange.
2 Foundation Years Action Group, The vital importance of early development to later life outcomes, 15 November 2012.
3 Trends in International Mathematics and Science Study (TIMSS), TIMSS 2011 International Results in Mathematics.
4 Professor Cathy Nutbrown, Review of Early Education and Childcare Qualifications: Interim Report, March 2012, p.9.
5 Professor Cathy Nutbrown, Review of Early Education and Childcare Qualifications: Interim Report, March 2012, p.29.
6 Sylva, K. et al. (2004) Effective Provision of Pre-School Education (EPPE) Project: Findings from the pre-school period. Department for Education and Skills. Research Brief RBX15-03.
Published 30 January 2013