Edward Timpson on the catalysation of childhood
Children's Minister Edward Timpson talks to the Advertising Association about the importance of letting children be children.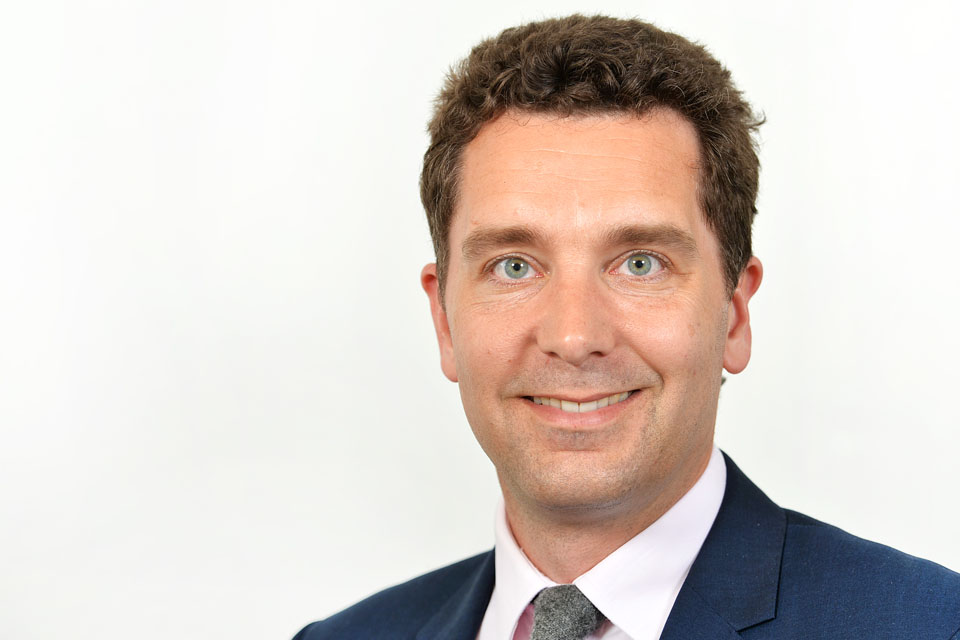 Thanks for that kind introduction Mark. It's a pleasure to be here.
This morning I want to concentrate on some of the big challenges facing parents, politicians and industry leaders in making sure advertising and media doesn't catalyse children into adults too quickly.
Some of these challenges are still very new to us. We don't know what impact they'll have on children in the years ahead. Others are far more familiar. These are the age-old issues that parents have been fretting over for decades and continue to fret over today.
So on the one hand we have the march of weird and wonderful - sometimes frankly bizarre - technologies that are transforming the way our children access information and socialise. I read an article in The Telegraph the other day about a puffer jacket that automatically expands to give you a hug when someone likes your Facebook status. I've resisted the temptation to buy one…
On the other hand, we have what might be classified as the 'bad penny' challenges. The ones that keep on turning up over the years. Issues over the messages young people are exposed to in the home or in the street. Swearing, violence, sex or inappropriate imagery.
Neither challenge - whether originating in the 21st century or 20th - is remotely simple to deal with.
So I'd like to offer my real appreciation to the Advertising Association, and its members, for their thoughtful, positive engagement with Government on the Bailey Review over the last year.
It is very difficult for those not directly involved - and I have to include myself here - to appreciate fully the very fine judgements involved in regulating advertising and media.
Arbitrating over matters of public taste and decency is not remotely straightforward: particularly when opinion varies so subtly between the regions, sexes and generations - even between parents. One person's supreme indifference can easily be another's grave concern.
In this context, I must applaud the industry as a whole - including major brands and retailers - for their intelligent approach over the last year in tackling the commercialisation and sexualisation of childhood.
Thanks to your leadership, we are now making steady progress against most of Reg Bailey's major recommendations. Better than that, we are making swift progress.
In the space of a few short months, you have made it simpler for parents to navigate media regulation with the launch of Parent Port. Only a year after its launch, a good proportion of parents already know about it. A great achievement.
On top of this, the ASA has issued new guidelines on outdoor ads: aimed at reducing children's exposure to provocative on-street advertising.
Internet Service Providers are making it easier for parents to police the material their children see online.
The Advertising Association has been working with Media Smart to develop the excellent new Digital Adwise Parent Pack - which is being previewed today ahead of its public launch later this month - to give parents invaluable guidance on digital advertising.
And the industry is meeting parents' expectations better when it comes to pre-watershed TV, with new guidelines issued for TV and radio.
These achievements deserve considerable fanfare and fireworks. So my thanks again for your positive engagement with government - and my congratulations.
Over the last year, we have seen that advertising in the UK has some of the most rigorous protections for children in the world. It is exceptionally well regulated. It is responsive. It is effective. It is regarded globally as the gold-standard for all others to follow.
From a personal perspective, I have no desire at all to rock this particular boat. I am firmly of the belief that heavy handed and unnecessary government regulation of the ad industry is to be avoided.
But looking ahead, it's vitally important that advertisers and the wider business community continue to contribute towards, and lead, this debate. I'm very keen on the 'work together' approach espoused by today's conference.
So it is encouraging to see so many major brands here, alongside advertising agencies and the media. And to see them put pen to paper on improved ways of working.
The industry's pledge, led by the Advertising Association, on reducing commercial pressures on children - restricting the recruitment of under-16s as brand ambassadors or peer-to-peer marketers - is a case in point: embraced by global brands like Coca-Cola, Microsoft and Unilever.
On top of this, it is refreshing to see so many of the UK's leading high street chains drawing up their code of good practice - through the British Retail Consortium - on appropriate retailing to children, including the design, materials and display of children's clothes.
Published 17 October 2012