Written statement to Parliament
Education reform: completing the national curriculum review
Education Secretary Nicky Morgan's statement on completing the national curriculum review with the science key stage 4 programme of study.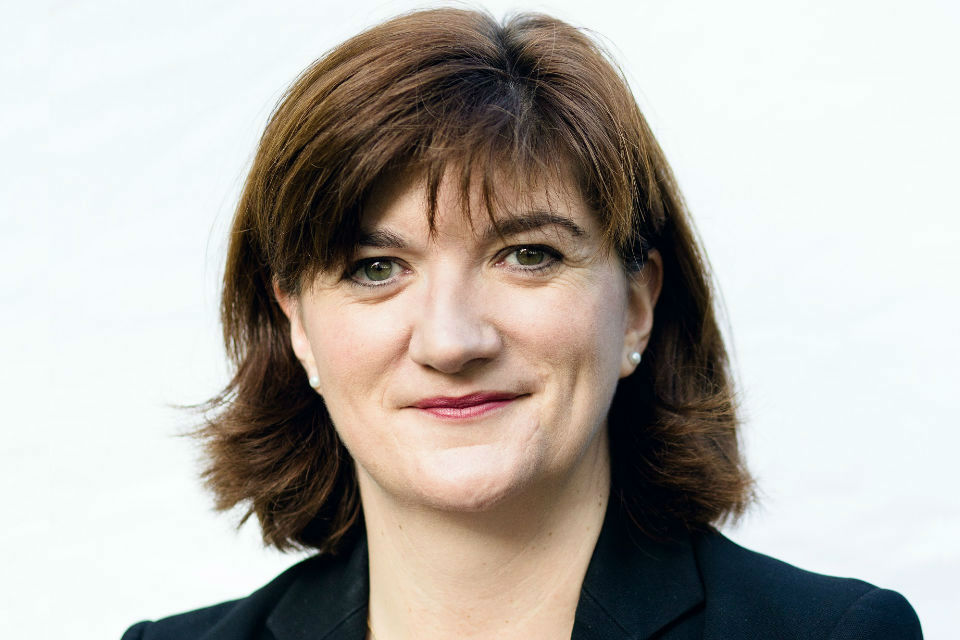 On 30 September 2014, I launched a statutory one-month consultation seeking representations on the draft legislative order - the Education (National Curriculum) (Attainment Targets and Programmes of Study) (England) (No. 3) Order 2014 and associated regulations - required to bring the new national curriculum programme of study for science at key stage 4 into effect.
I am today publishing the final programme of study, which is set out in the revised national curriculum framework document. The new programme of study will be taught in schools alongside the new science GCSEs from September 2016. It is important to consider the new programme of study in tandem with the GCSE subject content, published in April 2014, and to ensure that the curriculum and qualifications are fully coherent.
The programme of study in science at key stage 4 sets expectations that match those in the highest performing jurisdictions, and the content is closely aligned to GCSE combined science content. It focuses on the big ideas in science such as evolution and inheritance, the atomic structure and energy and forces, and includes new content on developing areas such as the human genome. The 'working scientifically' section emphasises the importance of practical work, including experimental skills, analysis and evaluation of data, and the understanding and nature of scientific evidence. It makes clear that working scientifically should be embedded within the subject content across all three science disciplines.
The publication of the key stage 4 science programme of study completes the review of the national curriculum. We have achieved our aim of ensuring that the new national curriculum provides a rigorous basis for teaching and a benchmark for all schools to improve their performance. It represents a clear step forward for schools, ensuring that all children have the opportunity to acquire a core of essential knowledge in key subjects. The majority of the new national curriculum came into force from September 2014. The new national curriculum for English, mathematics and science for years 2 and 6 will come into force from September 2015; the new curriculum for English and mathematics for key stage 4 will be phased in from September 2015 and that for key stage 4 science from September 2016, alongside first teaching of the new GCSEs for these subjects.
Copies of the revised national curriculum framework document have been placed in the Library of the House.
Published 2 December 2014