Speech
Delivering Choice and Growth through the Competition and Markets Authority (CMA)
Speech by Alex Chisholm, CEO-designate of the Competition and Markets Authority, which is due to be formally established on 1 October 2013.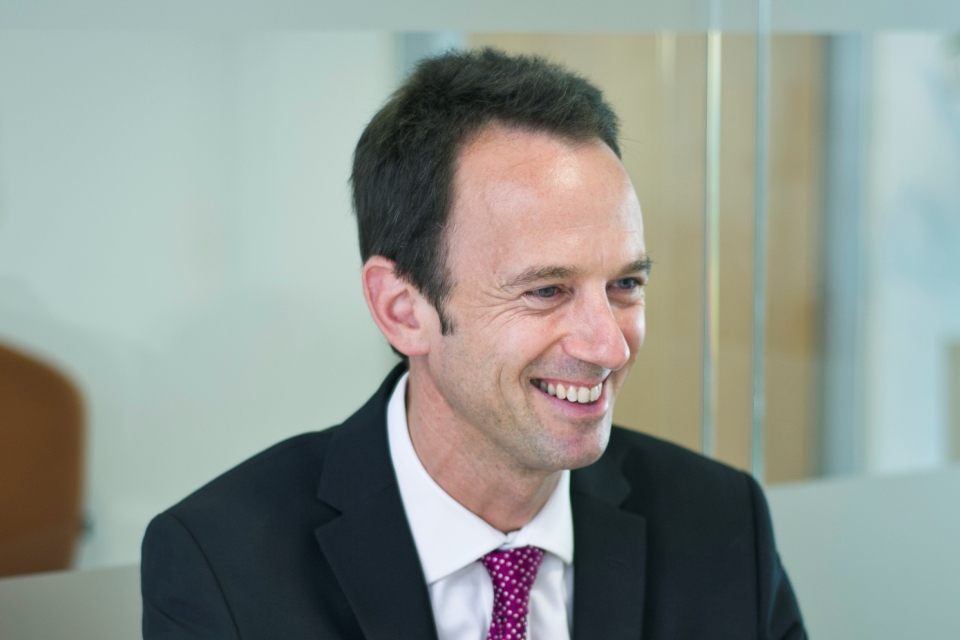 Introduction
Many thanks to Graeme and the other organisers for giving me this opportunity to address you this morning. It is exciting to be here for your main annual event, with a packed agenda, and so many experts present to help us appreciate key recent and upcoming developments in competition law and practice.
And it's remarkably timely – showing great foresight on the Law Society's part – to have been invited to speak about the Competition and Markets Authority, just two weeks after the legislation establishing the new agency has been passed by Parliament.
My plan is to give a brief overview of where we are with the CMA, and some of the opportunities and challenges we face. Then to touch briefly on each of the subjects covered by the conference programme today. And finally to bring this together to show how what we do with the Competition and Markets Authority can benefit choice and growth, as in the title given to me for this address.
Towards the CMA
I should however keep in mind that I am less than two months in post and recall that I am Chief Executive designate; the Authority is not due to come into formal existence until 1 October this year, and full functions and powers until 1 April 2014. The CMA does not yet have a Board to consider and adopt its strategies and policies, nor have we yet consulted with external stakeholders on various necessary matters. What I will say today therefore is an early take on the CMA's contribution to delivering choice and growth but, that said, it does represent the joint current best thinking of myself and the CMA Chairman Designate, Lord Currie. The Government's move to create a single authority was driven by three stated objectives:
using competition powers and processes in the most flexible and dynamic way
enabling more efficient and effective use of scarce public resources
creating a single powerful advocate for competition in the UK and abroad
It is my intention that the CMA becomes a world class competition and consumer authority which will both build on the strengths of the Office of Fair Trading and Competition Commission and capture the benefits of reform. In particular, we will:
pursue cases more effectively, learning from previous experiences and using our new powers
speed up our work, by removing duplication and streamlining processes
improve the robustness and quality of our decisions through multi-disciplinary analysis, rigorous challenge and adhering to fair and open processes
We have set in hand a thorough review of the CMA's conduct of business, including our decision-making processes, to reflect the changes to the law, the creation of a unitary authority and the improvements we want to make. In this process we have been greatly assisted by a number of secondees from law firms, including many of yours. We are very grateful for this assistance and indeed will be looking for a further batch for the next phase in the work.
Over the summer we will also be publishing for consultation a significant amount of guidance, which the CMA will need to have in place before launch. We've split this into two tranches to be more digestible and manageable, so I'd urge you to look out for the first consultation phase in July and the second in September. As well as ensuring the fairness and robustness of these processes, we need to make sure they allow us to work to the new tighter timetables provided for in the legislation, and help us to deliver the efficiencies foreseen from the move to a unitary authority.
And we are looking hard at the structures and working methods that will best integrate the two agencies – the Office of Fair Trading and the Competition Commission – so as to remove duplication, and ensure we make the best use of the talent and powers at our disposal.
CMA strategy, partnerships and talent
It is also important that we take a strategic approach to which markets and which behaviours to target, so that we can maximise the CMA impact on the economy and consumer welfare. To do this we will need:
to develop further the strategic prioritisation approach adopted by the OFT
to pay attention to how the economy is developing, and where new competition pinch-points and consumer frustrations are emerging
to concentrate our internal assessment of the many sources of research and market intelligence about competition and consumer problems that come into the authorities, so that we can feed the key trends and information into our thinking about our priorities and our decisions on what projects and cases to pursue
Once the CMA has come into existence, in October this year, we plan to publish our draft strategy for public comment. The new regime also provides for working effectively in partnership with sector regulators and other enforcement agencies, with an expectation from the Government that there will be a step-up in the application of general competition policy and law in the areas covered by sectoral regulation – sectors that account for some 25% of the economy – and effective cooperation with organisations such as trading standards in the area of consumer enforcement. The quality of our interactions with these partner-agencies will make a real difference to our own effectiveness. Both David Currie, CMA Chairman Designate, and I have started the process of reaching out to these other agencies to explore how best we can work productively in partnership. And the legislation will require to us to report each year on how this concurrency regime is working.
Nor will we neglect the international sphere, where the Competition Commission and the Office of Fair Trading have set a high standard which we must emulate. The globalisation of business, and the widespread adoption of new business models involving digital platforms operating cross-borders and competing with traditional business formats, has put a high premium on effective cooperation between competition and consumer agencies across Europe and the world. We are determined that the UK will continue to play a prominent and effective role in the OECD, ECN, ICN, ICPEN and the various other international fora, sharing knowledge and enforcement skills and actively engaging and cooperating on cases.
All of which will require that we continue to motivate, retain and attract talented and expert staff: people with impressive track records and strong professional skills who want to make a real difference at this exciting time in the development of UK competition and consumer policy.
Let me now turn to some of the important topics you will be discussing over the course of today.
Mergers
Given the increasingly international and interdependent nature of business activities, coherence of the merger regime is a key issue. I know a lot of work has been done to bring different regimes together, but the UK regime still has some distinctive features. Voluntary notification of mergers, which the Government has chosen to leave in place, is one. Another is differing thresholds, particularly on what constitutes sufficient control of an undertaking. The UK test will continue to allow us to consider acquisition of minority shareholdings. This enables us to investigate cases that may have anti-competitive effect which we could not otherwise reach, for example in the BSkyB case where the CC found that the likely loss of rivalry resulting from the acquisition of a minority stake would have adverse effects on prices, quality and innovation.
Among the regimes internationally, the European Commission does not do this at present, but is currently considering amending its regime, and I will be interested to hear your views on this matter later on, particularly on how reform could deliver positive outcomes for consumers and the world's economy.
Closer to home, the government has set us the task of implementing reforms to make merger control more efficient. This will require:
a rigorous and consistent competition analysis that effectively blends legal, economic and business expertise to determine whether a merger will harm competition and devise appropriate remedies where needed
application of this within reasonable time-frames and without excessive information or research requirements
transparency in our process and clarity of reasoning in our published decisions, in Phase 1 and Phase 2
We want from our merger regime an effective filtering system which focuses correctly and efficiently on remedying or blocking anti-competitive mergers, without holding up harmless or beneficial ones.
We will use the new regime and new powers to:
provide scope for early preventative action where necessary making use of the new interim measures powers
provide a quicker overall process, meeting new statutory timetables for Phase 1 and remedies implementation and capturing synergies created by a single competition authority without compromising phase separation
enable parties to know what are the CMA's competition concerns and so be able to better target undertakings in lieu
Competition law investigations
Another key tool for delivering effective competition is bringing enforcement cases, including by way of prosecution in the criminal courts, where applicable.
The CMA's enforcement programme can be successful using a range of tools whether by:
bringing successful criminal prosecutions before the courts for the criminal cartel offence against individuals or certain consumer offences
by taking civil cases against businesses under the administrative procedure of the anti-trust legislation and/or applying for competition disqualification orders against Directors
negotiating with parties following the initiation of an investigation to agree satisfactory undertakings or commitments, or
by issuing warning or guidance as appropriate
Some level of anti-competitive behaviour is unfortunately always with us, and so it is vital that its scope is minimised by effective enforcement action culminating in meaningful sanctions. Market-sharing and price-fixing cartels, price squeezes, retail price maintenance, refusals to supply, tying in – such practices do real harm to other businesses and to end consumers, and must not be left unchallenged.
To provide an effective deterrent, the CMA should aim to secure a steady stream of successful enforcement actions, including infringement proceedings that stand up to full judicial scrutiny. The cases will need to be well chosen, well managed, sufficient in number and variety, and completed with appropriate pace and transparency.
Building on the good work of the existing enforcement bodies, we want to help to promote a business environment in the UK with a 'culture of compliance' in which any company in any sector should know that they must abide by competition and consumer law, or face significant adverse consequences.
We will play our full part by bringing enforcement cases where we need to, and also by helping to inform companies – small as well as international – and their advisers about the need to ensure compliance with competition law.
The firms represented at this conference – and indeed legal advisers more generally – also have a critical role to play, in steering companies towards a full and effective compliance.
Market investigations and studies
One advantage we have in the UK is that our enforcement work is complemented by the ability to undertake market studies and investigations.
I believe that a programme of market studies and investigations can be very useful in assessing practices that give rise to serious concerns about competition and consumer welfare, but may not be clearly associated with any breach of the law. In some cases, these market studies can lead to interventions that produce real transformation in key markets – as has been achieved in the airports sector – which represents a real boon for the economy.
Of course we will need to use our market powers wisely. The legislation makes a market investigation reference a decision for the CMA Board and this should caution us not to assume that every market study ought to become a market investigation. The CMA will have less intrusive ways to resolve some of the issues a market study identifies. The OFT's recent market study on dentistry led directly to changes that enable patients to get direct access to dental care professionals, such as dental hygienists, without a referral from a dentist – a move believed to increase patient choice and drive competition and innovation in the market.
I understand the concerns that new powers of investigation may introduce new burdens on business as a result. Let me reassure you I am not interested in 'fishing expeditions' – where we act, we will have reason. Further, I do appreciate the need for us to ensure that the CMA's information requests are proportionate and well directed, and that parties – interested businesses and consumer and other stakeholders – understand where we are coming from, and where they stand in the process.
With the creation of the single Authority, bringing under one roof the Phase 1 and Phase 2 work, we have the opportunity to refine further our approaches to market studies and market investigations, to help us choose the right markets for this attention, and where necessary to fine-tune the most appropriate remedies. We must fully respect the needs:
to keep a clear distinction between the two phases
to preserve the objectivity of the panel system of independent members
to safeguard from confirmation bias
All of this can be done and still bring more efficiency and timeliness to the process, as is envisaged by the new Act. This will require tighter management of the investigation - now subject to shorter statutory timetables; also smoother interchange between the two Phases; and to a certain extent, use of some of the same personnel across both phases.
Competition law online
As consumer and business transactions move online, inevitably so do issues around consumer choice and protection – the potential for both consumer detriment and consumer benefit is significant.
This is a subject which I am already familiar with in my previous role, not least in relation to whether there need to be rules in place to ensure non-discrimination of content delivered over electronic communications networks, so called 'net neutrality'. This is an important area not only from an individual consumer angle but also as an area which must continue to benefit from innovation and effective competition if the overall economy is to prosper. It is one the OFT is following closely, not least in relation to its recent call for evidence into personalised pricing.
We need to ensure that the new digital platforms evolve so as to allow for the continuing effective interplay of competition, and so that consumers can benefit fully from the wonderful new products and services coming to market, and the undoubted efficiency gains associated with digital distribution and digital price comparison.
Cartel enforcement
This afternoon you will also be discussing cartels. Hardcore cartels represent a major barrier to dynamic, innovative markets and economic growth, by artificially raising prices and lowering output to both consumers and businesses, as well as disincentivising those companies engaged in cartel activity from seeking ways to become more efficient.
Earlier I mentioned that enforcement is a key tool in the armoury of an agency like the CMA in order to achieve effective competition, which is so vital for a thriving economy. This applies as much to criminal cartels as it does to broader anti-trust infringements – indeed with the additional risk of criminal prosecutions - and again this will be achieved in the context of a reformed regime.
The reformed cartel offence in the Act is to be welcomed, particularly the removal of the dishonesty test, which it is envisaged, will make enforcement of the law in this area much more practically effective. No doubt you will have your own views on this and other aspects of the regime, and you will have the chance to share them later.
For my part I am firmly committed to giving priority to detecting and punishing cartels including in appropriate cases taking actions against individuals.
I should add that I've focused today on the areas that match your conference agenda. In doing so, I've not commented in depth on our consumer enforcement role and powers. Suffice it to say that this will be a vital part of our work – and I'd encourage your members to be involved in developing our thinking on this in the future, just as you are considering the competition issues in more depth today.
Private actions
It is also important to recognise that the wider context of competition law within which the new Authority will operate continues to evolve, and these include moves in both UK and EC jurisdictions to establish effective private rights of action.
In April 2012, the government launched a consultation on possible reform of the UK regime.
I am aware that while the majority of respondents agreed with the government's assessment that the current system of collective redress requires reform, there remain sharp divisions as to what steps should be taken to cure the problem.
At the beginning of this year the government issued its response to the consultation with concrete proposals that are expected to make their way into draft legislation to be tabled during the present Parliament. Notably, the government maintains the view that an opt-out mechanism should be introduced.
I believe that the proposed reform is to be welcomed but recognise that while collectivising claims goes some way to generating costs savings and efficiencies, the burden of both the cost associated with pursuing claims as well as exposure to adverse costs on appeal will be by no means a minor consideration for genuine representatives of victims of anti-competitive conduct.
Nevertheless, if it helps make the consequences of anti-competitive behaviour more painful, and provides realistic and fair redress for parties harmed, it must be considered desirable.
Conclusion
Returning to the CMA, my ambition is to strengthen what is already a strong and admired regime to create one that is seen as truly world-class in quality and which makes a really worthwhile ongoing contribution to national economic performance.
The central challenge at this stage is to create a vibrant new authority that does justice to the ambitious intentions of the reforms. We need to operate the market and mergers regime effectively, improve anti-trust enforcement, promote competition within the areas of sectoral regulation, and play a strong central role in the new consumer landscape.
The prize if we get all this right is well worth having.
Consumer research consistently shows how important it is for consumers to feel they face genuine choices. In the current tough economic conditions – with many household incomes under pressure – the opportunity to choose how much you spend, on what, and with whom, is of vital importance. The Competition and Markets Authority must continue to underwrite that choice by promoting competition and punishing breaches of competition and consumer law.
And well informed consumer choices reward businesses that innovate and compete fairly. The need to satisfy demanding UK consumers is the spur to productivity, business competitiveness and export success, which are together so vital to the drive to restore economic growth.
So choice and growth go hand in hand.
And the Competition and Markets Authority, uniting within it the OFT and the Competition Commission, will play our full part in sustaining choice and growth in the UK economy.
Thank you very much.
Published 16 May 2013