Speech
David Cameron's speech at Rosyth Dock Yard, Fife Scotland
Prior to signing a historic agreement granting a Scottish referendum, the Prime Minister spoke to workers and apprentices building the new Queen Elizabeth Class aircraft carriers.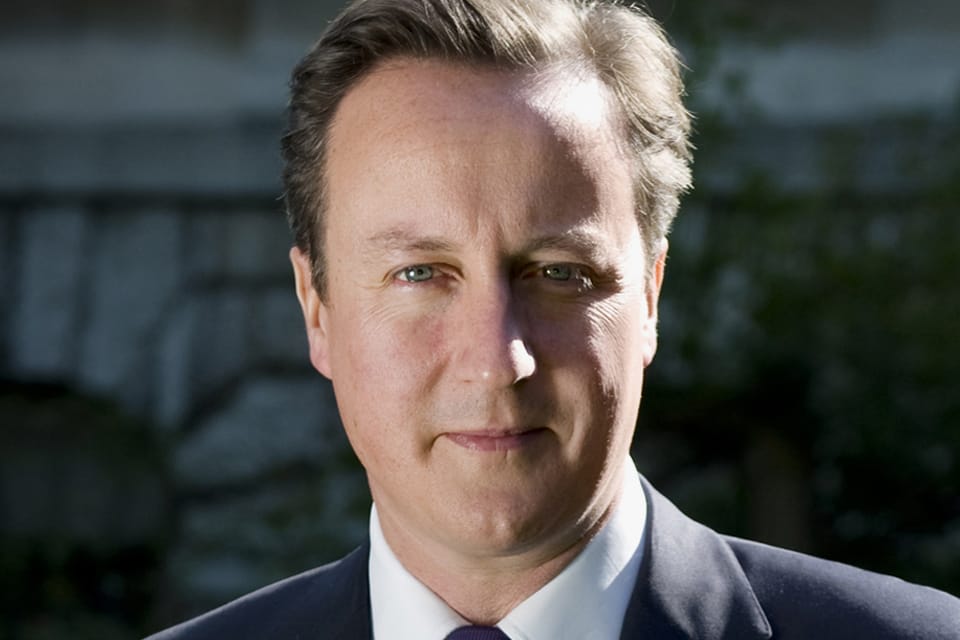 "Thank you very much. It's a huge honour to stand in front of you and to stand in front of this incredible ship. I get to see some pretty impressive things as Prime Minister but I haven't seen anything as impressive as what is behind me now.
This is the biggest ship, the biggest naval ship to be built in our country since the start of the Second World War. It will have a life of over 50 years on the seas, protecting Britain, protecting our interests. And it makes me really proud to see this incredible result of British, of Scottish, engineering, right behind me, here.
I just wanted to say three things.
The first is, I think this is a success story that the whole of the United Kingdom can take great pride in; just as with the Olympics we showed what we can do when we come together, you are showing it right here in Rosyth with this incredible feat of engineering. But it is a UK success story. You've got turbines from Bristol, you've got motors from Rugby, you've got steel from Sheffield and the different parts of this extraordinary ship being assembled in Devon, in Tyneside, in Birkenhead and, of course, in Govan. And then the immense and incredible work, here in Rosyth, putting it all together, making it into what it's going to be: the most extraordinary aircraft carrier. So, it's a UK success story.
The second thing I wanted to say is why it's so important to our country to have this aircraft carrier capability. We are a very peaceful country but I think it is important that we always demonstrate that we are prepared to have strong defences. And we also believe that we should be a country that plays its role in the world. So whether we are providing humanitarian aid off the Horn of Africa, whether we are standing up for freedom in Libya, whether we are showing friendship with friendly countries or showing potential enemies how strong we are, this is going to be the most incredible aircraft carrier. It is, as someone put it, four acres of UK sovereign territory that we can deploy anywhere in the world, and you would have put it together right here.
The third and final thing I wanted to say is just a very big thank you. This has been and still is an immense task and as soon as you've completed this aircraft carrier, the Prince of Wales will follow. But I'm very proud to be standing here and to say such a thank you to you. As was said at the Olympics, we want to make sure that 'Made in the United Kingdom' is a badge we can be really proud of and, I believe, that with these Queen Elizabeth-class aircraft carriers, you here in Rosyth are absolutely making that plain and clear. 'Made in the United Kingdom'; something we can all be proud of.
Thank you very much indeed."
Published 15 October 2012