Speech
Cycling networks fit for growth
Discusses cycle visions, plans, current practices and benefits.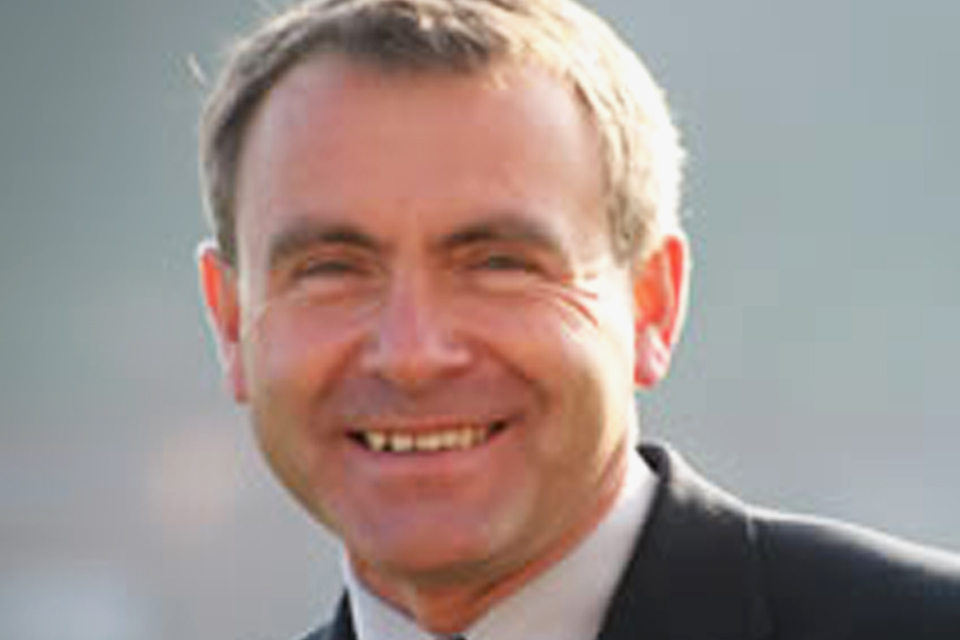 I would like to thank West Yorkshire PTE and ADEPT for their support in organising this event bringing together so many of you with so much expertise from local authorities.
In August the Prime Minister set out his ambition to put Britain on a level-footing with countries known for higher levels of cycling like Germany, Denmark and the Netherlands.
The purpose of this event is to understand what needs to be done to move beyond incremental improvement.
I think that means we need to do at least 2 things.
First, we have to move beyond thinking about transport in silos to planning transport networks.
That means putting cycling provision in, designed by people who actually understand cycling, from the start.
Second, we need to get much better at making the case for increasing cycling infrastructure to existing car and van drivers.
Road traffic in Great Britain has grown by 85% since 1980, from 169 to 313 billion vehicle miles. The majority of the growth has been in car traffic which has risen by 86% in that time, from 134 to 249 billion vehicle miles.
That's meant our roads have become increasingly congested.
If we do nothing, traffic jams will increase by around 30 percent in the period to 2025.
If left unchecked, the rising cost of this congestion could waste an extra £22 billion worth of time every year in England by 2025 and increase costs to business by over £10 billion a year.
To continue to grow our economy, that means we need to do more to help people choose alternative forms of transport.
We're here today (2 December 2013) because we all agree cycling will be an essential part of that mix.
There are signs people are already choosing to cycle more. In London cycle journeys grew by 79% between 2001 and 2011. Car journeys fell by 37% over a similar period.
But London is unusual. The overall number of people who travel to work by bike was static between 2001 and 2011.
To go further we need to improve cycle safety and, by doing so, tackle the perception held by many that cycling is simply too dangerous.
Estimates from my department show that, per million miles cycled, the number of cyclists killed or seriously injured has fallen by 33% since the 1990s.
But the rate of injury has recently increased again, even while all road accidents are continuing to fall.
In London, cyclists made up 22% of all casualties on the roads in 2012, up from just 10% in 2006.
We are cutting red tape to make it easier for you to put cycle infrastructure in place.
We have made it simpler to put in place 20mph limits and zones.
We have also made it easier to install contra-flow cycling, and signs which say 'no entry except cycles'.
We want to go further and the new traffic signs regulation will include:
trialling shared use cycle and zebra crossings
use of 'elephant's footprint' markings for signalised junctions
We will also be working with TfL's to see what can be done to promote their updated London cycling design standards.
And we'll also be working with TfL on off-street trials to give cyclists better priority at junctions and with Cambridge and Manchester on their trials of cycle filter signals.
But – working together – we need to do more.
The Prime Minister's said in August local authorities need to 'up your game' in the delivery of cycle friendly infrastructure.
The fact is that over the past twenty years or so a great deal of money has been spent on cycling infrastructure.
But frankly a lot of it has been wasted.
Poor quality infrastructure has been put in place which is inadequate to give people confidence to cycle.
With apologies to Talking Heads, all too often we've built 'the cycle path to nowhere'.
In Tower Hamlets there is actually a cycle path on the pavement with parking meters running through the centre.
That's a slalom, not a cycle route.
In Britain, most cyclists are still young men: two-thirds of women say the roads are too dangerous to cycle on.
If we are to get real shifts in behaviour, we will also have to make cycling something everyone, particularly women, older people and children, can aspire to do as the easiest way of getting about locally.
That means we need a continuous cycle network which will make cycling an easy choice for shorter journeys.
But we also need to get better at explaining to people who are currently sat in traffic that increasing cycling provision doesn't mean an increase in jams.
Only last week the BBC's 'One Show' was describing it as a battle between drivers and cyclists on Britain's streets.
Nothing could be further from the truth.
The average car trip is just 8.5 miles. That means a large number of car journeys will be far shorter, a distance most people could easily manage by bike.
So we need a simple, consistent message: the more people cycling the fewer jams for everyone else.
Achieving this isn't impossible.
There are many examples of cities around the world that have seen increasing car ownership and declining rates of cycling, often to levels as low as we find in the UK.
However these places have doubled or quadrupled cycling in the past decade by putting in place high quality cycling infrastructure.
Places like Nantes, New York City, and Seville.
All cities that 10 years ago had cycle rates lower than in most UK towns. We can make similar changes in UK cities.
Next year we will host the Tour de France. On July 5 the Grand Depart will take place for the first time in Yorkshire.
With a Briton as the current holder of the Yellow Jersey.
There will be a lot of attention on cycling over the next few months. Let's use that opportunity to start a cycling revolution.
Where there are barriers in your way, I want to help remove them.
Where the department can help you do more, we will.
Thank you.
Published 6 December 2013