Creating a modern nursing workforce
Health Minister Ben Gummer writes about nursing education reform and a new route into nursing.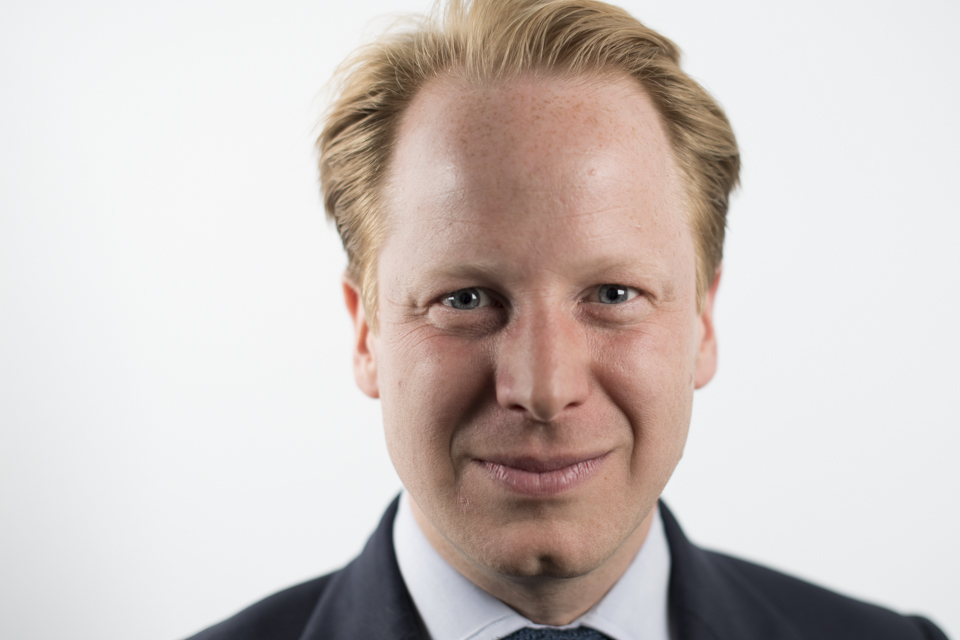 Nurses provide the foundation of clinical care in our National Health Service. Every day, tens of thousands of nurses work hard to give people the care and support they need in their most difficult moments – stressful and life-changing times when patients and their families are at their most vulnerable.
It is my job to make sure that we have nurses in sufficient numbers to provide exceptional clinical care; that the routes into nursing are as open as possible while ensuring that nurse training is of the highest standard; that nurses can make progress in their careers; and that when they are at work, nurses are supported and feel valued. It is a responsibility I take very seriously.
I want to do what I can in all these areas of responsibility during my time as a minister and I hope to make announcements on all in due course. Today, however, I want to deal with the first responsibility – the number of nurses in training.
New funding arrangements from August 2017
We are training a near-record number of nurses. However, because of our determination to provide safe staffing levels across the NHS and because of the ever-increasing demands on the service, providers have had to recruit more widely than from the traditional sources. The result is that last year we turned away 37,000 applicants to nurse training places, even though we would have liked to have taken on a great number of them. I am determined to expand nurse training places but we can only do that if it is affordable.
To do this we need to introduce a new funding arrangement for nursing, midwifery and allied health students, replacing grants and bursaries with standard student loans.
We plan to introduce these new arrangements for students starting their course from 1 August 2017. In so doing we will bring nursing students into line with the arrangements for students undertaking other university degrees. Those already receiving bursaries will continue to do so.
The first and most important result of these changes is that universities will be able to offer up to 10,000 more nursing, midwifery and allied health professional (AHP) training places over this parliament. That is a significant increase in nurse, midwifery and AHP training in England. But there are other benefits.
The new loans will ensure that trainees will receive around 25% more funding support at university, an increase that will make a real difference to students.
In addition, for the first time, students studying to become a nurse, midwife or allied health professional through a second degree will be able to access student loans.
Last but certainly not least, these changes will ensure that we can see the significant benefits that student loans have brought to other students spread to those studying nursing degrees. Because the new system provides significant incentives to universities to improve their outreach and the quality of their courses, we have seen record numbers of applicants from low-income families and a significant improvement in quality across the sector. I want to see those important improvements brought to student nurses as well, which is precisely what these reforms will do.
Consultation in the new year
I know that many of you will have views on the changes that we have proposed. I fundamentally believe that this will be of benefit to nurses, the nursing profession, the allied health professions and the NHS – but, to make sure that we are implementing these changes in the right way, we will be consulting on these changes in the new year. We want to listen to your views and I hope that as many of you as possible will be able help us by taking the time to fill in the consultation.
Nursing associates
I am passionate about widening participation and social mobility in the NHS and I am delighted to say that, after taking advice from experts in the field, I am announcing the introduction of a new nursing associate role to provide greater support for nurses and help bridge the gap between healthcare support workers and nurses.
Proposals will see the nursing associate trained through the apprenticeship route. Once trained they will work alongside healthcare support workers to deliver hands on care, freeing up time for existing nurses so they can use their specialist training to focus on clinical duties and take more of a lead in decisions round patient care. This exciting new role will open up a career in the NHS and a route in to nursing for thousands of people and will help us to get the right mix of skills on our wards that patients need. Those in this role will able to progress to becoming a registered nurse either through a further – degree level – apprenticeship or via a nursing degree, shortened to take account of the apprenticeship already done.
So, for the first time since healthcare assistants were introduced into the workforce, there is now a clear route to becoming a nurse without having to leave to take a degree. For all aspirant nurses, there will be a dual route to a nursing degree and registration – via university or through a two-stage degree-level apprenticeship, or a mixture of the two.
I want to stress that the new nursing associates will be in addition to planned nursing numbers, not replacements for them.
Consultation on the scope of the nursing associate role
This is an important role so we will also be consulting on the specific details and scope of it in the new year. I would urge as many people as possible, particularly nurses currently in the NHS, to take the time to contribute to this consultation. This is an exciting time for nursing and one that we need to make sure we get right so that we can continue to support nurses to provide the excellent, compassionate care they go to work, every day, to give.
Published 18 December 2015