Speech
Community transport
With a focus on community transport Norman Baker addressed the East Sussex Transport Conference speak-up forum.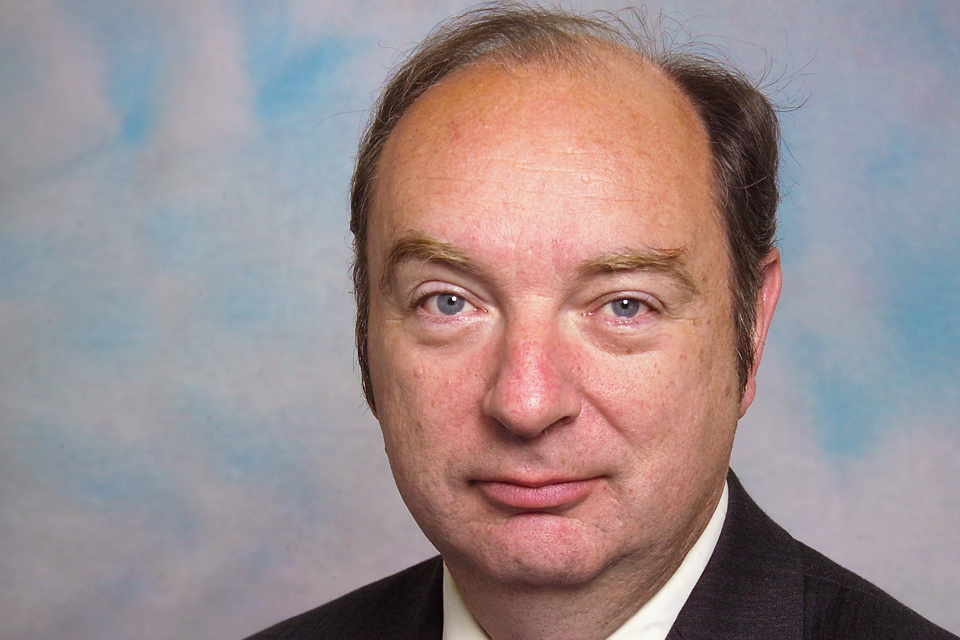 With a focus on Community Transport, Norman Baker, Minister for Local and Regional Transport, addressed the East Sussex Transport Conference speak-up forum in a video shown on 20 September 2010. Community Transport
Date filmed: 20 September 2010
Transcript
I am delighted to have this opportunity to speak to you today (20 September 2010). Although I can't be with you in person, I wanted to support this important conference, and make a contribution through the wonders of modern technology.
Living in the area, I have seen first hand the valuable work done by the community transport sector in East Sussex. I was pleased recently to visit my local community transport association (CTA) in Newhaven and I would like to thank all of you who give up your precious time to serve your communities on a volunteer basis.
The theme of today's (20 September 2010) conference is transport for life. In my view that means transport that is economically, socially and environmentally sustainable, both today and in the long-term.
It also means transport that helps the community and improves people's lives - by providing access to jobs and services; by encouraging more active travel choices such as cycling and walking; and by improving accessibility for people who live in socially excluded areas - be that deprived housing estates in our largest cities or isolated rural communities.
We made it clear in the coalition agreement that we will support sustainable travel initiatives - and that means making our transport systems cleaner and greener.
So, for example, we are supporting the development and delivery of low carbon vehicles like electric cars.
But we also want to change the way people travel, to connect different travel modes more effectively, to reward greener travel initiatives, and to link transport policy to other local issues like health.
Cycling, for example, is not only cheap, but can help tackle rising levels of obesity - with long-term knock on benefits for the NHS.
So we will support schemes that encourage more cycling - in and around schools, and around important transport hubs like railway stations.
Local travel planning and smarter travel plans - particularly when they include cycling and walking - will play a larger role in helping people to get fit, and in reducing the travel bills of hard-up families.
I should take this opportunity to reinforce our view that local transport plans remain the best way for authorities to plan transport strategy and delivery. We will ensure that funding allocations are available in good time for completion of those plans by next April. Local transport plans efficiently and effectively enable local councils to focus on the main priorities - supporting the economy and securing carbon reductions, but also on road safety, affordability and accessibility, and improving people's health and well being.
I am a passionate believer in localism; having been an East Sussex County Councillor, and Leader of Lewes District Council and indeed a Parish Councillor, the latter for 16 years - though I don't feel as old as that would imply!
That experience has not only made me committed to local government, but has also given me real insight into how the system can be improved.
I used to find it deeply frustrating that many of the things we knew we wanted to do were restricted by central government - or needed ministerial approval.
So in line with the government's commitment to localism, my department is no longer seeking to intervene in the way local authorities review progress against local transport plans. No more obligatory reports or invasive reviews. As far as we are concerned, they will be entirely a matter for the council.
Broadly speaking, what we want to do is help councils to prioritise transport schemes that offer the best outcomes to travellers and passengers, taxpayers, businesses and the environment.
This desire not to dictate one method over another, but instead allow local people the freedom to make the right decisions for their communities, extends to public transport, which plays such a vital role at local level.
You know better than anyone how best to organise community transport - for example using taxi-buses, dial-a-ride minibuses and other solutions.
A great example of this is Cuckmere Community Transport, operating in my constituency, which provides bus services to local people - by taking them to the doctor's, or shopping, for instance, or providing bespoke transport to support local events. It is run on a totally voluntary basis, and the volunteers' fantastic work was recognised in the Queen's Award for Voluntary Service in 2006.
I recently met with the CTA nationally, which we support with funding and who do a great job in supporting and promoting the community transport sector. I know they would like to see more local authority services tendered together, giving them more of an opportunity to produce more effective, efficient and integrated bids.
Community transport could really benefit from this approach: how much more efficient would it be for you to be able to make school runs in the morning and the afternoon, and then operate patient transport services in-between?
That is why I wholeheartedly support measures to expand charities and social groups and involve them more in the delivery of public services. And why I think it is important that local authorities open up services to new providers, like charities and social enterprises, so we get more innovation, diversity and responsiveness to public need. I stress, however, that this should not be seen as an opportunity for local authorities to walk away from their responsibilities to ensure the delivery of essential public services, including transport.
Of course, buses remain the predominant form of public transport. They are also the form of transport used by those with lower incomes. So it is important for social, economic and environmental reasons that we get more people on buses - and that is what we intend to do. Operators like Brighton and Hove, which will be celebrating its 75th anniversary later this year, are showing the way by working in partnership with the local council to make buses more attractive and reliable through, for instance, the use of real time information at bus stops. This kind of partnership working is exactly the sort of thing we want to encourage across the country.
But we also want to get a fairer deal for the taxpayer and a fairer deal for the farepayer. £2.5 billion of public money is spent on buses each year, so it is right that we question whether the bus market is delivering value for money and a good service to passengers. Bus fares increased by 25% above inflation between 1997 and 2009; perhaps unsurprisingly, patronage in England outside London fell by 5% over the same period. At the same time, bus operators are making profits that are on average higher than would be expected in a competitive market (a return on the capital employed of between 12% and 20% versus a cost of that capital of between 8% and 11%).
That's why I welcome the current Competition Commission Inquiry into the local bus market. The Commission is best placed to deal with the difficult questions about the level of competition between bus operators and whether the current regulatory framework for buses is the right one.
Buses are key to the delivery of properly sustainable local transport.
That is why we recently announced another £15 million of government funding for a fleet of low carbon buses, which we estimate will save 50,000 tonnes of CO₂ over a 15 year period. More importantly, I hope it will drive the market for such buses so they become much more widespread across our country.
Railways are also very important, but the cost of the UK's railways is relatively high - both in historic terms and by comparison with other European networks. So Sir Roy McNulty is carrying out for us a review of value for money on the railways. Perhaps that might help unlock funds for good local rail schemes such as the reinstatement of the line between Lewes and Uckfield. We are also consulting on the future of rail franchising policy, as we believe longer franchises could help improve services for rail customers.
Something that links rail and buses - and something I am keen to see happening more quickly - is the roll-out of smart ticketing. It offers huge potential benefits for passengers, local authorities and operators, which is why the government has made £10 million of funding available to 9 big cities outside London to encourage this roll-out. And I am very keen to incentivise operators and local authorities to do more.
We underestimate potentially the value of getting ticketing right in terms of securing modal shift. But I will also be challenging the train, bus, cycling and car hire industries to improve facilities for integrated journeys, and to focus more on the whole journey, from end to end. There is a lot of good practice already on integrating the different modes of transport but I would like to see more.
Finally, and perhaps perversely, you might think, I am also very keen to encourage people not to travel!
Why? Because we can reduce congestion and overcrowding, and cut transport emissions, by asking people and businesses to question if every journey is really necessary.
Imagine the benefits if more people could work from home, say 1 day in 10, or if more employers helped staff stagger their commutes, and break out of the usual 'nine to five' routine.
I was pleased to see my role as Minister for Alternatives to Travel welcomed recently by both the Confederation of British Industry and the Campaign for Better Transport who described it as a "huge step forward". So there we are, it's a bold policy that makes sense - and that is what this coalition government is all about.
More broadly, of course, we also face a huge challenge tackling the debt crisis - the worst in this country's peacetime history.
That means cutting wasteful spending, and getting better value for every pound of investment.
Had we not taken action we would, at the end of this Parliament, be spending £70 billion a year on interest payments alone. That is simply completely untenable so we had to take quick action.
The way I describe it is like if you are running a car which is dangerously low on oil and if we carry on like that the car would eventually explode. You have to stop the car, top up the oil, give it a service, and put it back on the road. That is what we are doing at the moment to try to make sure we can go forward on a sensible basis.
Part of the solution is trusting in localism. That's why we are devolving power from central to local government, and then on to communities, neighbourhoods and individuals. So local services can be maintained, and local economies can be supported.
I certainly don't underestimate the role that community transport plays in this process - helping local people and local economies at this difficult time.
You have a vital role to play in providing effective transport that contributes to better communities.
And I thank every one of you for the difference you are making every day.
Thank-you for listening, and I wish you good luck for the rest of your conference.
Published 20 October 2010