Commons Statement on EU Council
"Countries right across Europe need bold action to recover their economic dynamism, to get to grips with their debts and to secure growth and jobs for the future."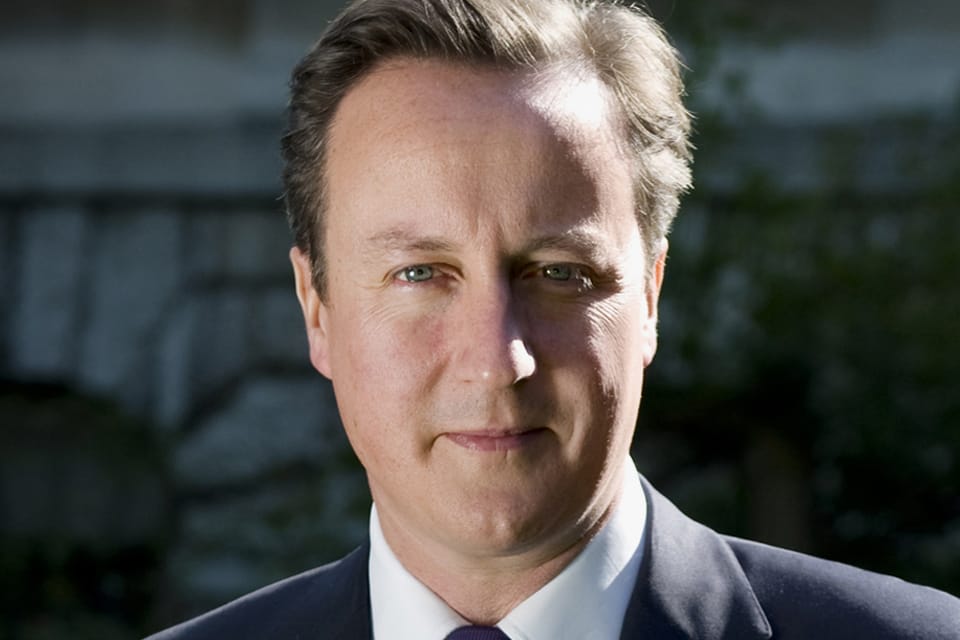 Prime Minister:
"With permission, Mr Speaker, I would like to make a statement on yesterday's Informal European Council.
Countries right across Europe need bold action to recover their economic dynamism, to get to grips with their debts and to secure growth and jobs for the future. And that was rightly the focus of this Council.
So first, we agreed important measures needed to restore Europe's competitiveness.
Next we discussed the separate intergovernmental treaty on fiscal discipline in the Eurozone.
And finally we issued a statement on Iran, Syria and Burma. Let me take each in turn.
Competitiveness
Mr Speaker, Britain's agenda in Europe is to promote growth, competitiveness and jobs.
We have repeatedly said that the best way that the EU can drive growth and create jobs is:
to complete the single market
to establish trade deals with the fastest-growing parts of the world
and to cut the regulatory burdens on business.
At this Council we made important progress on all these issues.
We agreed to establish a fully functioning single market in services where there are still 4,700 professions across Europe to which access is regulated by government. And in digital - where there are over a dozen different copyright regimes in what should be one single market - we'll take action to secure what should be a fast-growing area right across Europe. Together these changes alone could add more than 6 per cent to EU GDP within a decade. We also agreed to complete the energy single market, which has the potential to cut costs for businesses and consumers across Europe.
On free trade we said that 2012 should be a "decisive year" to move ahead on trade agreements with major partners such as Japan, India, Canada and the United States.
And on regulation, we agreed to a growth test to ensure, and I quote, "that all actions at the European Union level fully support growth and job creation". We also agreed to reduce regulatory burdens - especially for SMEs and microenterprises. And we agreed to complete a patent package to support innovation. This has been discussed in Europe for over a decade, and finally we are making substantial progress.
Eurozone
Next, the Eurozone.
Mr Speaker, we want the Eurozone to sort out its problems. They are having a 'chilling effect' on our own economy and tackling them is one of the best ways in which we can help secure growth - both here in Britain and right across Europe.
As I've repeatedly said, short-term steps must be taken - and taken properly - the so-called "October Package". Europe's banks must be recapitalised. The uncertainty in Greece must be brought decisively to an end. And the firewall must be big enough to deal with the full scale of the crisis.
In the longer term, proper fiscal discipline in the Eurozone is clearly an important part of the solution. And it is something Britain recognises is necessary. So the question has never been about whether there should be greater fiscal discipline in the Eurozone, but rather how it should be achieved.
I went to the European Council last December prepared to agree a treaty of all 27 countries but only if there were proper safeguards for Britain. I did not get those safeguards. So I vetoed that Treaty. As a result, Eurozone countries and others are now making separate arrangements outside the EU treaties for strengthening budgetary discipline, including ensuring there are much tougher rules on deficits. So, at this Council 25 EU Member States agreed a new Treaty outside the EU. Britain and the Czech Republic have not signed up. And we will not be taking part.
EU Institutions
Let me deal directly with the issue of the institutions.
The new agreement sets out roles for the European Commission and the European Court of Justice. While some of those roles are already permitted through existing treaties, there are legal questions about what is planned.
Now, as I've said, it is in Britain's interests that the Eurozone sorts out its problems.
It is also in our interests that the new agreement outside the EU is restricted to issues of fiscal union and does not encroach on the Single Market. The new intergovernmental agreement is absolutely explicit and clear that it cannot encroach on the competencies of the European Union and they must not take measures that in any way undermine the EU Single Market.
But nevertheless I made clear that we will watch this closely and if necessary we will take action - including legal action - if our national interests are threatened by the misuse of the institutions. The principle that the EU institutions should only act with the explicit authorisation of all Member States remains.
So, Mr Speaker, let me be clear.
This is a treaty outside the EU. We are not signing it. We are not ratifying it. We are not part of it. And it places no obligations on the United Kingdom. It does not have the force of EU law for us, nor does it have the force of law for the EU institutions, or the force of EU law for the countries that have signed it. And there will be no inner group of European countries distorting the Single Market from inside the EU Treaty. That is the fundamental protection we secured with our veto in December - and that protection remains.
Foreign Policy
Finally, Mr Speaker, we also made an important statement on developments in Iran, Burma and Syria.
Britain has played a leading role in getting Europe to act together on each of these issues.
On Iran, last week the UK agreed an unprecedented oil embargo which shows our determination to keep up the pressure on the regime to turn away from any plans to develop nuclear weapons.
In Burma, for years Aung Sang Suu Kyi has been an inspiration to her people and the world. Britain has supported her at every stage and has been at the forefront of EU sanctions.
Now, there are signs of a new moment of opportunity for democracy and we should be prepared to relax these sanctions, but only in stages and only in response to reforms. When I spoke to Aung Sang Suu Kyi on Saturday, she emphasised the importance of credible and free by-elections in April. I am sure the House will be watching them very closely.
On Syria, the Council condemned the continuing violence and repression of the Syrian people. Mr Speaker, reports suggest that more than 60 people were killed on the streets of Syria last week alone. In total, more than 5,000 people have been killed. 400 children murdered. Tens of thousands of people detained.
Today the Foreign Secretary is in New York to support the Arab League's call for Security Council action condemning repression and supporting a transition of power. All 27 EU members backed that call for UN action. And if the violence doesn't end we agreed we will tighten EU sanctions further.
Our message is clear. We will stand with the Syrian people. It is time for all members of the UN Security Council to live up to their responsibilities instead of shielding those who have blood on their hands. The killing must stop. And President Assad must stand aside.
Conclusion
Mr Speaker, this was an important Council for Britain.
On competitiveness, the single market and trade, Britain is setting the agenda.
On action to face down dictators and dangerous regimes in Iran and Syria, Britain is leading the way.
And by saying "no" to a new EU treaty we have protected Britain's interests.
And I commend this Statement to the House."
Published 31 January 2012