Speech
CMA mission and strategy
Speech reporting on the CMA's mission and strategy, given at its shadow launch event ahead of its full launch next April.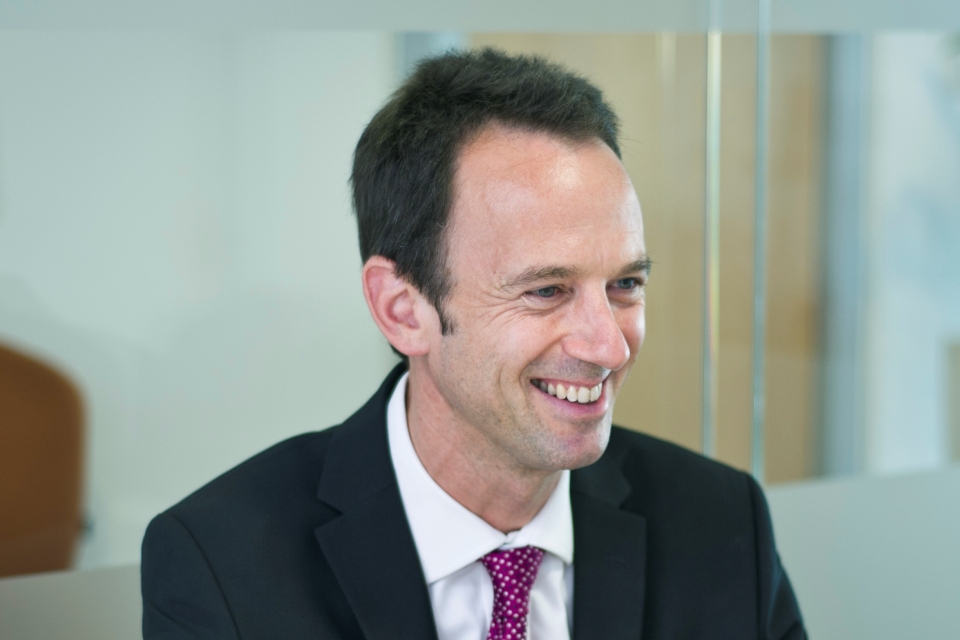 Introduction
Thank you very much, Minister [Jo Swinson MP, Parliamentary Under Secretary of State for Employment Relations and Consumer Affairs]. It has taken a huge and very impressive effort from your department, sustained over a 3-year period, to get us to where we are today. A number of your key officials have been involved throughout this lengthy period, and have worked tirelessly and to great effect, under the leadership of Bernadette Kelly and Caroline Normand.
David Currie and I would like to place on record our appreciation for the very thorough work by BIS, first with the consultation, then the legislation, and over the last several months, the transition process to help us prepare for 'go live' today, and for the assumption of full powers from 1 April. The support and counsel of HM Treasury has also been of great assistance to us, and has also helped to position the new institution within the wider firmament of government policy for economic revival and growth.
There has also been a very strong and effective cooperation with the existing institutions, the Office of Fair Trading (OFT) and the Competition Commission (CC). Mergers are never easy, yet the very constructive and professional approach taken by staff and the leadership teams led by Clive Maxwell and David Saunders, has been fundamental to the good progress we have made. We look forward to welcoming into the CMA former staff from the CC and OFT, and we are determined to respect and live up to the fine traditions of those 2 proud organisations.
Lead-in
It is vital that we use this opportunity to bring clear and substantial benefits for consumers from our interventions to make markets work well. Millions of consumers have benefited and will continue to benefit from the competition authorities' interventions on issues like airline payment card surcharges, personal bank accounts, supermarket pricing and gym contracts. And these interventions are not being interrupted or held back by the coming of the CMA.
You will have seen that the OFT has announced a number of enforcement actions in recent weeks, as well as getting stuck into big and difficult markets such as workplace pensions, and addressing the new challenges of the online marketplace – from the pricing of books to in-game marketing to children. And the Competition Commission has probably never had more on its plate, with market investigations into audit, aggregates and private healthcare all coming to the boil, and motor insurance and payday loans simmering nicely, not to mention some exceptionally challenging Phase 2 merger inquiries. These current cases remind us that the key measure for what the CMA must achieve will be whether we can use our range of competition and consumer powers to make markets work better.
What else should we aim to achieve?
The consultation process provided a lot of guidance on what the government – and indeed other stakeholders – expect to achieve from the reforms, particularly in terms of:
faster, more efficient and legally robust management of cases
a single integrated authority to coordinate competition work - including in areas covered by sectoral regulation
a strong voice for competition and markets, both in the UK and abroad
an active upholder of consumer law, working in effective partnership with the other agencies within the reformed consumer landscape
These aspirations are further expressed in the 'Strategic Steer', published today, and are also, to some extent, embedded in the new legislation. If the consultation has answered the question 'why these reforms?' and the legislation has defined 'what are the reforms?', that leaves it for us at the CMA to determine how we undertake the new regime.
What are our ambitions? What are our priorities? What kind of organisation do we want to be? Happily, now that the CMA is formally in existence, with a board and a corporate identity, we can start today to set this out.
Mission, strategic goals and values
The document we're publishing today sets out our mission, our ambitions, our values and our high-level strategy. We consider it a clear and concise statement as to the kind of organisation we want the CMA to be – the key aims, goals and drivers that shape all of our thinking about how the CMA should be put together, and how it should discharge its responsibilities once it is ready to take them on.
Mission
Naturally our starting point for setting out what the CMA will do comes from the remit given to us by Parliament, and under section 25 of the Enterprise and Regulatory Reform Act our primary duty is to seek to promote competition, both within and outside the United Kingdom, for the benefit of consumers.
Alongside this, we have chosen to set out an overall mission statement for the CMA as a simpler and more direct summary of our offer as an organisation – we will make markets work well, in the interests of consumers, businesses, and the economy.
I'm sure that this language won't come as a significant surprise to you, and it is by no means a dramatic departure for the competition regime. However, I wanted to highlight the specific inclusion of a reference to the economy in the CMA's mission statement, because it recognises and reflects a key ingredient in the government's approach to competition.
It's clear that government views competition as a vital contributor to economic growth, and this is reflected in both the decision to reform the regime and in the specifics of that reform – for example, the CMA's expanded roles in advising government on policy design and in ensuring greater competition across regulated sectors.
We've also included businesses in our mission statement, because we do want to recognise that the competition we value is for consumers, but actually takes place between businesses. And that the stimulus to firms to innovate and improve productivity is very much part of the overall benefits from competition. So making markets work well, in the broadest sense, is what the CMA will do; but we want to be as ambitious as we can as to how we will do this, as befits an organisation taking on important responsibilities from predecessors already regarded as being high quality.
Our overall ambition is therefore to be a world-leading competition and consumer agency, at the forefront of delivering important results and innovation, and to achieve this on a consistent basis - over time and across the full range of our work. We want to be as good at what we do as any other such agency in the world, and we think this is a realistic aim given the resources that we have available to us – particularly in terms of the people that we will have at all levels of the organisation, but also the legal and institutional framework provided by the reformed regime.
In order to achieve this aim, we will have to deliver on 5 strategic goals that we are setting for the CMA – these are the key targets that we need to hit in order to have the impact that we want, to be seen by others the way we want to be seen, and to be the kind of great place to work that attracts and retains the kind of high-quality staff we need.
Firstly, we need to deliver effective enforcement of the law, protecting consumers and deterring firms from engaging in anti-competitive behaviour. This is the most obvious criteria on which we'll be judged, and it is fundamental to our credibility as an organisation. So we need to choose the right cases, pursue them efficiently and see them through, including making sure that they stand up to appeal. And we will work to build a culture of compliance by firms on the back of the results we achieve, ensuring that the law is better understood and that it is as easy as possible for firms to comply.
Secondly, we will look to extend the frontiers of competition into new areas. We can use the enhanced markets regime and our other powers to help us address new or rapidly changing markets where business models are evolving; new ways of understanding consumer behaviour; and markets for public services, where the evidence shows that competition and choice can deliver for users, as well as improving cost efficiency. And we have been given a clear remit from government to work with sectoral regulators to ensure fuller use of competition law and policy in sectoral markets.
Thirdly, we will have a refocused role in consumer protection, using our consumer enforcement powers in complex and precedent-setting cases where we can achieve an impact across entire markets, and leading on policy development in a number of areas. We will be working closely with colleagues in Trading Standards and other consumer bodies to ensure a joined-up and effective regime.
Our fourth goal is to achieve professional excellence in all that we do. Our case management needs to be efficient, transparent and fair, not just by our own yardstick but by the standards expected of us by others. Our legal and economic analysis needs to be not just meeting but setting international standards. And in achieving these aims, we must remain conscious of the need to avoid imposing burdens on business that are unnecessary and counterproductive.
And last, but by no means least, we want to ensure that our performance is fully integrated, across a number of dimensions. Internally, we will make the most of our staff by combining different professional approaches and backgrounds into effective multi-disciplinary teams. We'll also need to use our suite of competition and consumer tools in a joined-up fashion, so that they can complement each other and we can maximise the impact that we can have on markets. Externally, we will work closely with all the bodies with whom we share powers, so that the competition and consumer regimes can deliver more than the sum of their parts, and I'm delighted to see many of them represented here today.
On the consumer side we will play a full and active part in the Consumer Protection Partnership, where we have leadership responsibility in a number of policy areas as well as our role in delivering and collaborating on enforcement. And on the competition side, we have been given a clear remit to work with sectoral regulators to make better use of competition policy and enforcement across the markets that they deal with, and to act as a stronger voice for the competition regime – including in advice to government on making use of competition and markets in wider policy design.
You can find more detail on these goals and the thinking behind them in the documents we're publishing today for consultation, and I'd urge you to do so and to give us your feedback. I'm particularly keen that we are open, transparent and consultative with all those who have an interest in our work as we set out more of the detail, so that we can give everyone an opportunity to contribute to the success of the CMA. David and I have had more than a hundred individual meetings with people who have knowledge of the existing regimes, in addition to the more formal consultations around our guidance documents, and we will continue this approach going forward – for example, we'll be putting out our annual plan in the next few months, giving more detail on how we'll be approaching our first year as the CMA proper.
Conclusion
It is of course one thing to set yourself challenging goals, and another to measure and demonstrate that you are achieving them. We will be developing our own performance framework to enable the board and the senior team to manage performance, and the government will be setting a formal framework for us later this year. We want to make sure that our perception of how well we're doing tallies with the way that the CMA is seen by others – from the day-to-day feedback we'll get from the people and organisations that we work with directly, to more formal methods of accountability up to and including Parliament and the Public Accounts Committee, and the Competition Appeal Tribunal and the courts. But above all, the single most important measure of how the CMA does its job will be the results that it achieves for consumers, and that will remain the key focus for us across everything that we do.
Published 1 October 2013