Speech
Chinese Business Leaders Conference
Eric Pickles addresses Advanced Business Park conference on the benefits of investing in enterprise zones.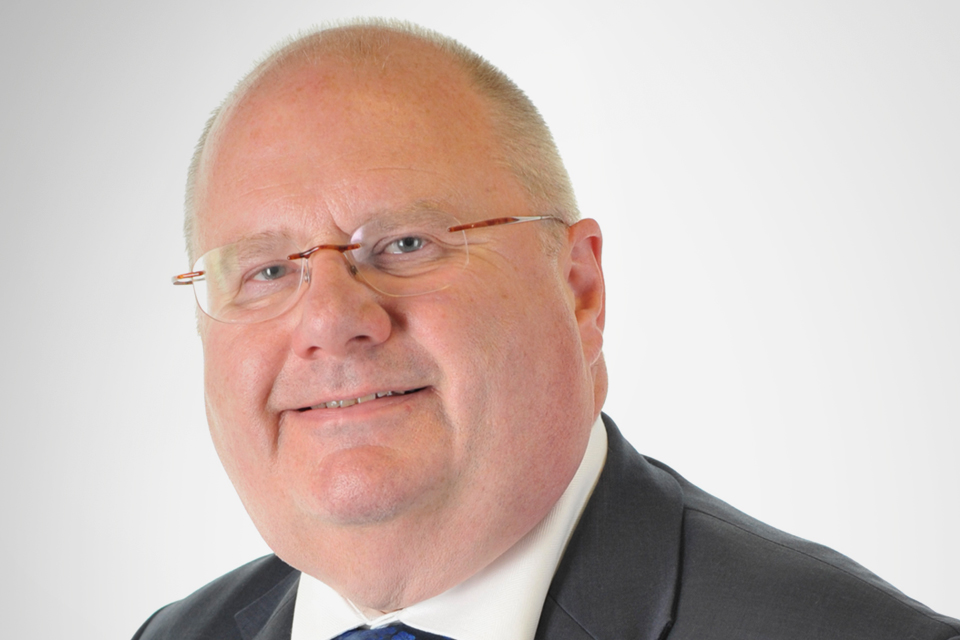 It is great to be here, and as Lord Lawson said of himself, I am not from the cultural elite either, my father was a greengrocer. I'd also like to compliment Chairman Xu on his truly magnificent shirt!
Now, traders from all around the world have brought their business to right outside here, to these Royal Docks. These docks are 1 of this country's great commercial success stories, and today they continue to attract the best international business.
UK on the up
Britain has a long-term economic plan that is boosting our economic growth, a plan that is cutting our budget deficit, cutting taxes, and creating more jobs. Britain's economy is growing at its fastest pace for more than a decade, faster than any other major developed economy. We are Europe's number 1 inward investment destination, and that's down to our strong support to business.
We have the lowest corporation tax in the G7, and since 2010, 1.7 million private sector jobs have been created, as well as 500,000 new companies.
Working with China
A long-term partnership with China benefits both of our economies, and expanding into the UK gives you access to a highly skilled workforce, unbeatable global trading links, an esteemed research environment, and incentives to support innovation.
We are championing the EU-China trade deal absolutely wholeheartedly, and it is now time to find out just how much further the UK could support your economy.
British delegation
Our Prime Minister and Chancellor have both taken major business delegations to China. It is safe to say that they were wowed by the opportunities they saw. Famous companies like Jaguar Land Rover have started to build new partnerships with a £4.5 billion export deal.
Innovative firms like Surrey Satellite Technology linked up with Space Star Technology Company. These deals paved the way for your visit today, and this week offers us a chance to continue forging this very important relationship.
This afternoon I want to talk about how the UK's 24 enterprise zones can help your investment go further.
Enterprise zones offer
I hope your visit here to the Royal Docks has shown you the potential of our enterprise zones, but what you have see here isn't exclusive to London. They are a central part of how we are opening up new opportunities, in new places, right across the country. In 2 short years enterprise zones have helped major businesses to flourish.
They have attracted over 300 businesses and secured over £1.2 billion in private investment. But the work does not stop here, and we want more international businesses to set up shop.
The support we offer within enterprise zones is specifically targeted to new and expanding businesses.
The benefits include business rates relief for 5 years, superfast broadband as standard, access to much more simplified and much faster planning, and top of the range infrastructure. This is all underpinned by hundreds of millions of pounds of carefully targeted government investment.
You might well think 'well broadband is everywhere these days, and other parts of Europe have good transportation links, too'. So what makes our enterprise zones so different? Quite simply, you would struggle to find their specialist nature elsewhere.
Whatever sector you are in, we can match you to a zone where you will find like-minded businesses, and a local, skilled workforce at the forefront of its industry. Whether it is aerospace, automotive or creative technology, you can find the best in Britain.
For example, those in the business of energy, will find a great offer at the Hull and Humber Enterprise Zone. Or for the world of telecoms and internet services, we would show you Birmingham City Enterprise Zone. And for the healthcare professionals amongst you, then look towards Leeds.
These carefully selected specialisms in each enterprise zone means you can hit the ground running. We can provide you with a gateway to Europe, we can give you first class services and we can provide you with the financial stability you will need when investing overseas.
Enterprise zones are designed to give you the maximum amount of security and certainty, to get on with the task of growing your business.
Chinese in Britain
You'll be in great company with your fellow countrymen who have made that leap, in fact, investment from China into the UK is at an all-time high. Chinese companies employ thousands of people here, and in 2012 the top 25 businesses generated over £17 billion in revenue.
Huawei is a great example of the heights Chinese companies can scale in the UK. Their first office was opened in 2001 and Huawei are now the biggest Chinese investor into the UK. Thirteen years down the line, and their trust in the UK remains very strong. Last year they set up their global capital and credit management centre here in London, and they announced an additional £125 million for a research and development centre.
Other companies are making equally heavyweight contributions, too. Our dear friends from Advanced Business Park are investing £1 billion here in the Royal Docks, creating a new Asian Business Park. And Beijing Construction Engineering Group is a key partner in the £650 million new business district at Manchester airport.
We want to instil confidence in investors, and that is why UK Trade and Investment is here to help you find the right links. These Chinese hubs can offer expertise and advice to you on bringing your business to Europe's primary destination for business success.
So, quite simply - what is good for China can be good for the UK. For years we have welcomed visitors from China as tourists, and as students, and today we welcome you as business people.
I hope you have found your time with us enlightening, and that perhaps you will agree with me that the UK is the best home for your business.
Thank you very much.
Published 4 June 2014