Speech
Celebrating trading opportunities between China and the UK
Baroness Fairhead speaks at the opening of the third Silk Road International Trade and Investment International Exposition.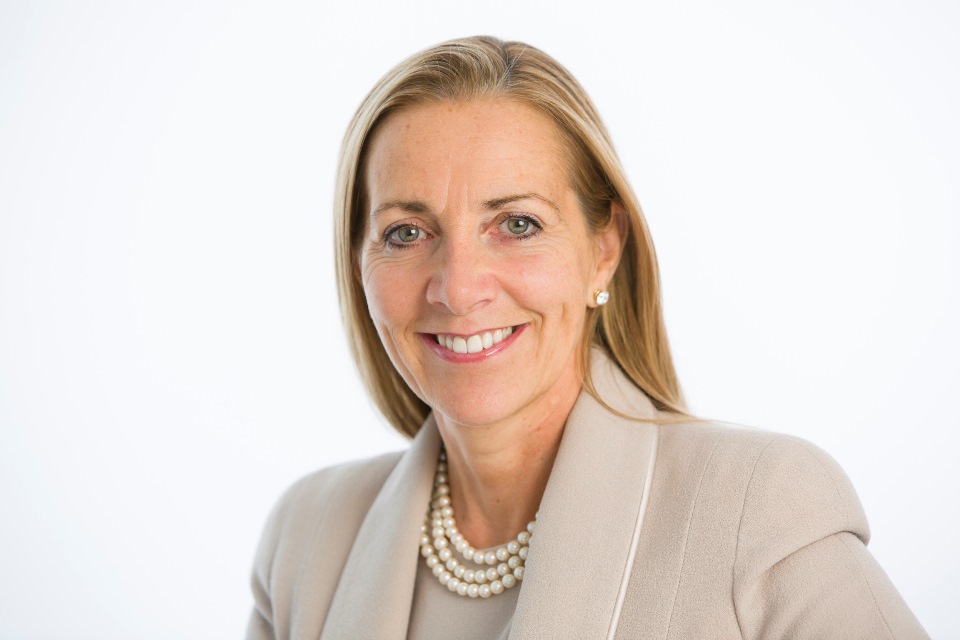 I am delighted to be here today in Xi'an at the opening ceremony of the third Silk Road International Exposition.
I want to thank our hosts for naming the UK as this year's country of honour.
Trade between our 2 nations has never been stronger.
In the 46 years since we established full ambassadorial relations, our trade has bloomed.
You're now our second-largest export market outside Europe – and our second-largest source of goods imports.
The UK is now the home of much Chinese investment in Europe. From London's iconic Canary Wharf, to Wolverhampton Wanderers and Aston Villa football clubs, to offshore wind in Scotland – Chinese investment is fuelling the UK.
Indeed, the UK is almost uniquely open to investment and trade.
London ranks alongside New York as the world's largest financial centres, and it's the world's largest centre of Remninbi clearing outside of China.
The UK is the world's second-largest services exporter; and we're friendly towards business and investment – the World Bank independently ranks us seventh in the world for the ease of doing business.
You can see this for yourself – we have over 50 UK companies at this event, from infrastructure and engineering, to financial and professional services, to healthcare, education and culture.
They're part of the largest UK delegation ever to visit north west China – over 200 strong.
And this is about far more than just London and Beijing. We have over 58 active partnerships regionally.
I'm pleased to be accompanied by a delegation led by the Lord Provost of Edinburgh, which is celebrating its sister city relationship with Xi'an.
In the past few years our relationship with Xi'an in particular has gone from strength to strength.
In the last year alone, we've seen a highly-successful joint venture between Queen Mary University in London and North West Polytechnical University; and the city of Liverpool is hosting your world-famous Terracotta Warriors.
In fact, the exhibition is so successful that the Museum has extended its opening hours to let people from across the United Kingdom experience these historic pieces in person.
I would again like to express my thanks again to the people of Shaanxi for their generosity in sharing these particularly precious items.
And these are just a few examples.
We've worked together on agriculture, advanced manufacturing, technology, intellectual property, healthcare and life sciences and culture, creativity and education.
I think that's very apt. Shaanxi and the UK represent 2 ends of the Belt and Road Initiative.
Shaanxi is the starting place of the ancient Silk Road.
The UK is now the most westerly point of the Belt and Road, with the first train from Yiwu arriving in London in 2017 – a journey across 9 countries, 2 countries and 7,500 miles.
But we want the relationship between the UK and Shaanxi, and the UK and China, to grow even stronger.
It is 2 and a half years since President Xi Jinping's State Visit, when our leaders declared the Golden Era of relations between the United Kingdom and China.
Earlier this year our Prime Minister, Theresa May, visited China and launched a new chapter in that Golden Era.
We are already working together on President Xi's Belt and Road initiative.
And our export credits agency, UK Export Finance, has affirmed its capacity to support up to £25 billion of new business in key Belt and Road markets.
Right here in Xi'an our visa application centre has seen a marked increase in applications, and the British Embassy was pleased to attend the launch earlier just, this week, on Monday, of Tianjin Airlines direct flight between Xi'an and London.
It's going to be easier for us to travel, to study, to work and to trade.
Indeed, trade and mutual economic benefit is at the heart.
Our Prime Minister welcomed President Xi's commitment to free trade in his Bo'ao speech last month, and subsequent confirmation of the start of the London - Shanghai Stock Connect.
We support this vision of openness, of greater interconnectivity and trade, across the region and across the world.
We are a natural trading nation – a globally-minded country.
As you'll know, the UK will soon be leaving the European Union.
So I want to reassure all of you that we're not turning away from the world. Indeed, far from it – we are naturally globally-facing nation, and that is how we intend to stay. We will continue to work actively with our friends and partners in China and across the world.
Our relationship with China, and our trade with China, is a natural part of that.
So I'm really pleased to celebrate and support the third Silk Road Exposition.
It is a great opportunity to showcase the very best of British goods and services.
A great showcase of the opportunities from trade between our countries.
And a great symbol of our growing ties – the Golden Era, Two Point 0.
Thank you.
Published 11 May 2018