Speech
Caroline Spelman speech at Planet Under Pressure conference
In three months' time, the world will meet at the Rio +20 summit.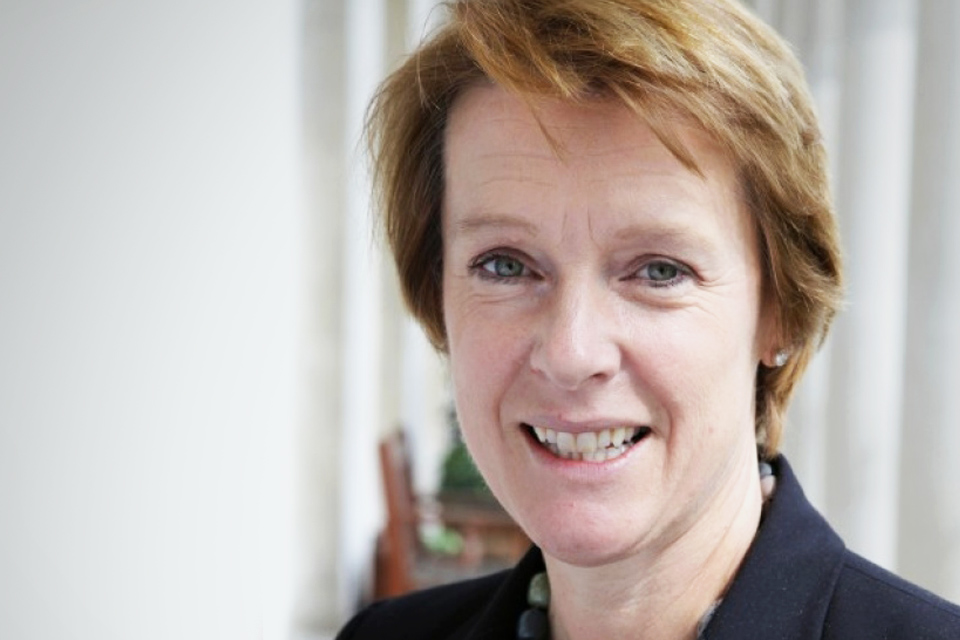 In three months' time, the world will meet at the Rio +20 summit.
The outcome of that summit matters.
It matters to our environmental security, it matters to development, and it matters to economic prosperity.
We've come a long way since the first Earth Summit 20 years ago - and it's important to acknowledge the work that was done there, not least by my friend and colleague Lord Howard of Lympne.
Two decades on it gives me real pride to be involved in taking that work forward.
In that time we have seen huge advances in our understanding of the pressure we're putting this planet under.
And in our understanding of the social and economic costs of what's happening.
We know how much our behaviour today will affect our lives in decades to come - and the lives of future generations
In the past few years there have been the reports of Millennium Ecosystem Assessment, and of the Intergovernmental Panel on Climate Change.
Nicolas Stern's outstanding work showed us the economic costs of climate change.
And the work of Pavan Sukhdev on the economic value of ecosystems.
Here in the UK, the Foresight report on food and farming gave us compelling evidence that our current food system is not sustainable.
And, last year, the UK's National Ecosystems Assessment was published - the first of its kind in the world.
So, we have the evidence.
We know the scale of the damage that has been done.
And vitally, we know what needs to be done to start putting it right.
There are some that say "in times of global economic uncertainty, perhaps we should put our environmental ambitions on the back burner".
To that, I would say "in these uncertain times it is more important than ever that deliver on our green goals."
For countries around the world, being green and fixing the economy is not an "either/or" choice.
The leading economies of tomorrow must be both green and growing.
Because if we fail to protect our natural resources, we make long term economic growth impossible, and put livelihoods at risk.
There is a shared understanding of that, which is why we are going to aim high at Rio.
I'm not going there to pay lip service.  I am going there to get things done.
We will call for an absolute commitment to inclusive green growth as the only way forward.  
We will argue for GDP+: by which I mean the measurement of our natural and social capital to complement traditional indicators of growth - and their use in our decision making.
And we will call for Sustainable Development Goals to meet linked global challenges such as food, energy, and water security.
In just 13 years this planet will need to feed a billion more mouths.
If you're looking for evidence of a Planet under Pressure, then you need look no further than that simple, telling statistic.
That's why we are putting such a strong emphasis on sustainable agriculture.
Within my own department we have commissioned a body of work specifically tasked with establishing how we can generate more food at less environmental cost.
And I am going to be arguing for the shift to sustainable agriculture to be one of the main areas to progress at Rio.
But it isn't just agriculture where sustainability is essential.
We want to see businesses across the board factoring sustainability into their balance sheets.  Many already are.
And to be frank, the UK is well-placed to push for those things.
We have a pretty good story to tell on the environment.
The UK is leading the way on GDP+.
In last week's Budget, the Chancellor announced that renowned economist Dieter Helm will chair our new Natural Capital Committee - a powerful new body which will keep a constant watch on the state of our country's  ecosystems and our natural resources.
That committee with then advise Government.
So we start making the case from a position of strength.
But to make that case in Rio I need the evidence base.
And it is the evidence base, developed over the past 20 years - and exhibited here this week - that will make the difference.
I am immensely proud of our science and research capabilities here in the UK.
In our scientific ranks we have the brightest and best, not least our own CSA, Bob Watson.
And all those involved in gathering and developing that evidence base should be in no doubt as to how much Ministers value that work, rely on that work and want to develop that work.
We need to keep pushing the boundaries of our knowledge and understanding.
We need to join up scientific disciplines - natural and social - to deal with linked challenges such as food, water and energy security.
And today I can confirm we are launching a new National Ecosystems Assessment programme.  
The original UK National Ecosystem Assessment recognised how important it is that local communities are able to influence how their natural environment is managed.  
One of the things the next phase of the NEA programme will do is equip local communities to place a value on the natural environment on their doorsteps so that this value can be reflected in a wide range of local decisions.
A key roles of the NEA team will be to communicate the science.
We need to get the knowledge and understanding out beyond the world of think tanks, Ministries and green groups…
…out to the consumers, businesses, families and individuals who care about it.
Sustainable development is an unwieldy phrase and, for many, an unwieldy concept.
Let's be frank, we have all seen it - sometimes the mention of those two words makes people simply "zone out" so we need to find a better way of communicating it.
But it's not easy.
Because the challenges we face aren't easy.
They are difficult and complex.
They range from making sure we have the resources for businesses like Apple to deliver successive generation of iPads, through to making sure we have enough water to sustain the most basic elements of life .
But, as Bob Watson said last night, these challenges can be met.
And the UK is getting ahead of the curve in meeting those challenges.
Take, the Darwin Initiative, for example.
Linking the loss of species and their habitats with the economic, social and health prospects of human beings.  
Making the links - and changing lives.
There is a wealth of examples, but we'll take Kenyan wood carvers as a case in point.
Kenyan wood carvers and their use of illegally logged hardwoods threatened their own long-term livelihoods, as well as forests of global importance.
Thanks to a Darwin project, carvers are now using neem 'Good Wood', which is sustainably grown and harvested by coastal farmers.
The project has resulted in additional income for these farmers, over half of whom have been living in absolute poverty.
So far the Darwin Initiative has provided £88 million to 762 projects in over 150 countries.
And changed thousands of lives.
It will be supporting 33 new projects with funding of £8.5 million over the next three years.
Examples like that, leave me in no doubt that we are exceptionally well-placed to drive forward agenda at Rio.
At Rio, we will need to make a compelling case of the need for action, and offer real, tangible, evidence-based policy solutions.
And we will need to prove we are more than equal to the challenges that lie ahead.
I have no doubt we can.
I would like to end by thanking the organizers of this timely conference.
And to say what an honour it is to be among such distinguished speakers.
Leaders and thinkers from science, from business and from civil society.
All demonstrating the scale, complexity - and the urgency - of the challenges we face.
And a clear shared determination to bring in a new partnership of environmental security and economic growth.
Published 26 March 2012