Speech
Care Not Custody speech
Home Secretary's speech at the WI / Prison Reform Trust event.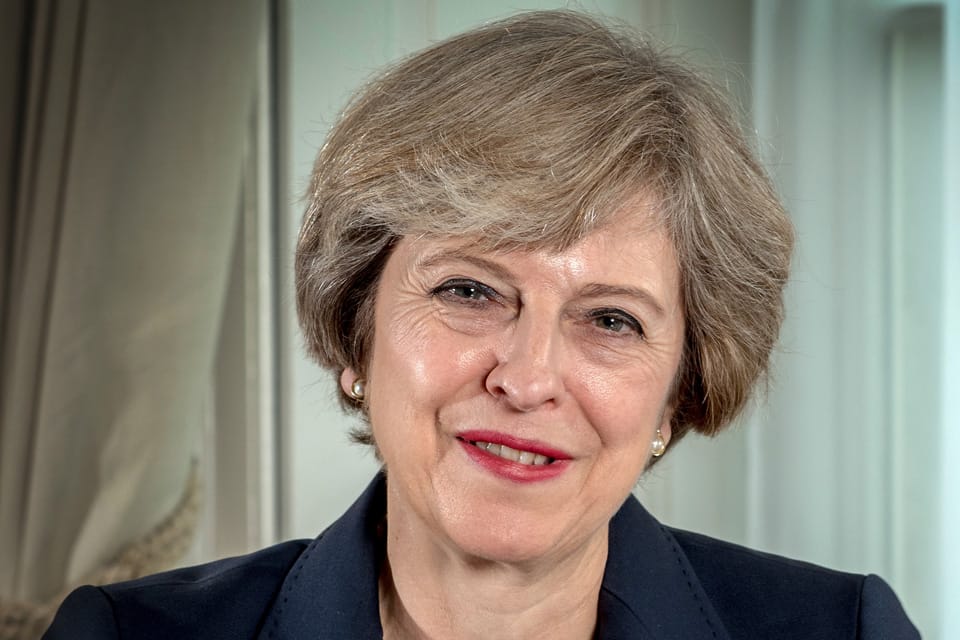 Thank you. I am delighted to be here this evening and to speak at such an important event.
Since its beginnings The Women's Institute has been renowned for its vigorous campaigning.
You have been ahead of the time on a whole host of issues including equal pay, breast cancer screening, and banning smoking in public places.
The issues you fight for are not always the most glamorous.
But you have a formidable reputation for standing your ground and showing just what can be achieved when people come together to get things done.
And – dare I say it – you are also known for taking no nonsense from politicians!
Valuable work
So this collaboration between the Women's Institute and the Prison Reform Trust stands in the very best tradition of WI campaigning. I know that the Care Not Custody Coalition does enormously valuable work raising awareness of issues around people with mental health problems, learning disabilities and other vulnerabilities who come into contact with the police and the criminal justice system.
It is an issue that I care deeply about. Not just because I want to ensure police time is spent wisely chasing criminals and cutting crime, but because I think it is vital that vulnerable people receive the help and support they need.
Nationally, around 20% of police time is spent dealing with people suffering from mental health problems. The police are often the first to respond in an emergency when someone suffers a breakdown or psychotic episode. They deal with people who have a wide range of vulnerabilities, and regrettably often have to place someone experiencing a mental health crisis in a cell for the want of a suitable alternative. We know that a large proportion of the prison population have mental health issues, learning disabilities or other vulnerabilities, and that people can get locked into cycles of reoffending due to unmet mental health needs.
And we also know that – very sadly – in the past there have been deaths of vulnerable people in custody that have caused concern, and prompted serious examination of the police response, capabilities and training, and the use of restraint.
We know all this, but for too long these very serious issues have been overlooked.
In 2009 Lord Bradley's report laid bare the true scale of the issue by stating that a very high proportion of prisoners have "a range of very complex needs, including a high number who are suffering from mental health problems or learning disabilities."
In 2005 research commissioned by the Youth Justice Board had revealed that almost one third of young people aged between 13 and 18 who offended had a mental health need.
And successive reports have pointed to the excessive use of police custody for section 136 detentions. In 2013, Her Majesty's Inspectorate of Constabulary, Her Majesty's Inspectorate of Prisons and the Care Quality Commission jointly reviewed the use of police custody as a place of safety for people with mental health needs. According to the findings, in some forces in up to 76% of cases police custody was still being used as a primary or secondary place of safety for those detained under section 136.
Crisis point
So it is clear that we can't look at any one part of this issue in isolation. This is not just about offenders, but also about members of the public who are reaching a crisis point.
And that is why it is vital that we map, end to end, what happens when the police encounter people with mental health problems, including when deaths occur, so that we can improve the performance of the police, the rest of the criminal justice system and the NHS.
And at every point along this – from first encounter, through to arrest and detention – I want to ensure that the situation is being handled appropriately, and that the right help is being sought and given.
In many areas we are already making significant progress. I know that the Care Not Custody Coalition is particularly interested in liaison and diversion – and we have already heard about Liaison and Diversion and I will come to that and comment in a moment – but I also want to tell you about some of the wider work we are doing.
At the Police Federation Conference last May, I announced a range of measures to improve the way people with mental health issues, learning disabilities and other vulnerabilities are dealt with by the police.
These included a review of the operation of section 135 and section 136 of the Mental Health Act to ensure that people with mental health problems receive the treatment they need, and are not unnecessarily held in police custody.
Better identification and treatment of people suffering a mental health crisis is vital. In an emergency the police will often be the first to be called. So where those emergencies involve someone with a mental health issue, we must ensure they are able to access the right help, at the right time.
That is why the police are currently trialling street triage schemes in nine police force areas as part of a national pilot. During the trials officers will be working with a mental health practitioner – in a patrol car, on the street, in a call centre or over the phone – to ensure that people receive immediate and appropriate support. And other police forces in approximately 12 other areas are setting up their own localised approaches.
I know that this is an area where the directly elected Police and Crime Commissioners are playing an important role. In Dorset, the PCC Martyn Underhill – who chairs the PCC's Mental Health Working Group – has introduced a 12 month street triage pilot alongside a liaison and diversion pilot in his custody suites. And in Staffordshire, the PCC Matthew Ellis – who commissioned a report on the amount of time police spend dealing with mental health issues – has sent nurses out on patrol with officers to help divert vulnerable people to the most appropriate agency.
All police forces must be able to access a health-based place of safety – so that we see fewer vulnerable people in police cells for lack of a suitable alternative. The Department of Health is leading work to improve the local mental health provision available and there is now a health-based place of safety in every police force area. In North Yorkshire, for example, where there wasn't a single such place, two new suites have opened in Scarborough and York.
But while these schemes represent practical steps on the ground, we must also ensure we are examining the overall approach.
Inspection
So in January, I commissioned HM Inspectorate of Constabulary to carry out an inspection on the treatment of vulnerable people in police custody, including those with mental health problems. In addition, we are working with the College of Policing on mental health awareness training for police officers. Because we must ensure that the police have the right skills to identify and respond appropriately to people with mental health issues, learning disabilities and other vulnerabilities at the first point of contact.
There must also be clear direction for everyone at a local level. In February, the government published the Mental Health Crisis Care Concordat, signed by more than 20 national organisations. It commits all the agencies involved in supporting someone in a crisis to work together to improve the system of care and support. It sets out clearly who at a local level is responsible for what actions, and what we expect from them. We are working to ensure those expectations are understood. I know PCCs too are working with local partners to ensure the national Concordat makes a real difference in their own local area.
Finally, in April the government launched a trial scheme testing a new model of liaison and diversion. This is to help us better identify and assess the health issues and vulnerabilities of all offenders at the first point of contact with the police and the criminal justice system. The scheme funds mental health professionals in police stations and courts who offer assessment and referral services to those that need them, as well as support and advice to custody staff.
In addition, these professionals will work with criminal justice partners and Magistrates to support the most appropriate justice outcomes, such as mental health treatment requirements.
Currently the scheme is being piloted in 10 areas – which cover 13 police forces – with the aim that it can be rolled out across England by 2017.
The scheme is backed by £25 million of government funding commissioned from NHS England – and I think this shows just what can be done when different departments come together to collaborate effectively.
But I have always said that where necessary I am willing to go further.
Awareness and understanding
Awareness and understanding of mental health issues has been growing considerably throughout society in recent years. And it is time that awareness and understanding is reflected in the criminal justice system where it affects so many.
Vulnerable people suffering mental crises are not best served in jail; those suffering mental illness or learning difficulties should not be kept at police stations for want of somewhere else to go; and the best use of police time is not attending to people who would be much better dealt with by healthcare professionals.
We are making progress, but I recognise there is still some way to go.
So I do want to see more police freed up from handling people with mental health issues so that they can do what they do best – catching criminals and keeping our streets safe.
I want to see a criminal justice system where offenders' mental health needs are identified, where treatment is provided at the earliest opportunity, and where sentencing is appropriate.
And I want to see more cases where cycles of offending caused by underlying mental health issues are broken, and offenders are able to rebuild their lives free of crime.
The police cannot, and should not, do the job of healthcare professionals. People experiencing a mental health crisis deserve a proper healthcare setting. People with mental health issues who are arrested or held in custody, deserve a proper assessment of their needs and the appropriate care and support.
By working together across government, and with our local partners, that is what the government is working to achieve.
I wish you every success with this evening's event and with the excellent work of the Care Not Custody Coalition.
Published 11 July 2014