Speech
Cabinet Office Minister's speech to supplier summit
Cabinet Office Minister Francis Maude delivered a speech to a supplier summit on 1 December 2010.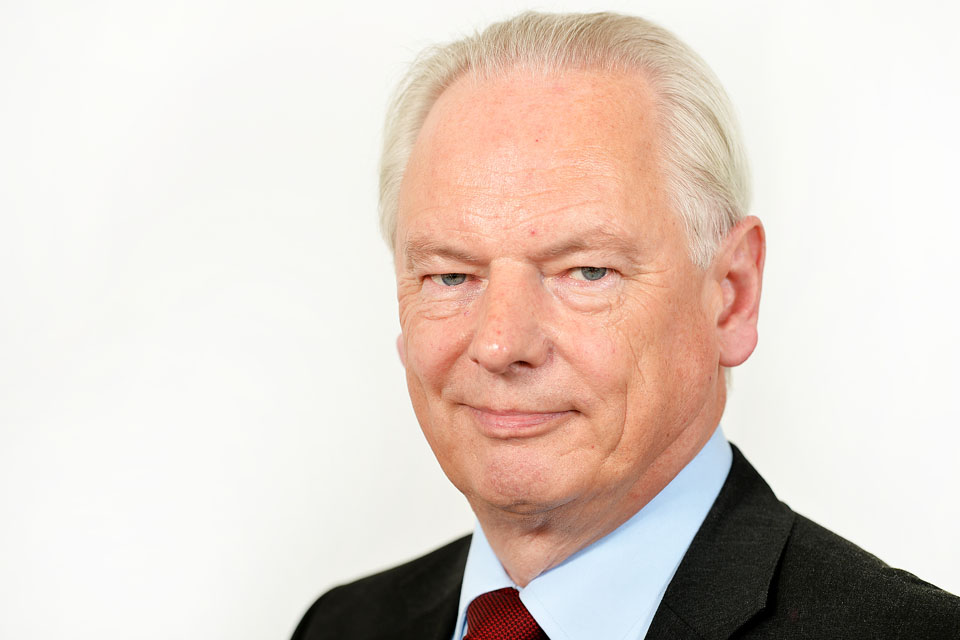 Cabinet Office Minister Francis Maude delivered a speech to a supplier summit on 1 December 2010.
Introduction
I want today to mark the beginning of a new approach to supplier relations in government. A new working partnership.
I know in the past you may have perceived government as chaotic, bureaucratic and inconsistent. You will have had to deal with contracts where the specification changed 10 times before you were through, where your employees were manmarked by civil servants and where the individuals you were working with constantly changed. You will all have experienced procurements which seemed to go on forever, cost millions of pounds and took countless hours of your employees' time and energy. I know how frustrating this all was and I can promise you here today that we will do things differently.
But there will also be things we expect from you.
Government will no longer offer the easy margins of the past.  We will open up the market to smaller suppliers and mutuals and we will expect you to partner with them as equals, not as sub-ordinates.  The days of the mega IT contracts are over, we will need you to rethink the way you approach projects, making them smaller, off the shelf and open source where possible. We will expect you to be transparent in all your dealings with us and for the terms of the contracts we sign with you to go up online.
In this context there are three specific issues that we want to talk to you about in this session:
We want to identify what aspects of the procurement process should be targeted to make the purchase of services much quicker, cheaper and better
We want to identify what central government needs to do to ensure that it is an effectives 'single customer' for services.
We want to discuss how you can be involved in supporting our initiatives in respect of SMEs and Mutuals/JVs.
Before we start I want to outline to you work we already have underway, which you can feed into and discuss further during the session today.
Activity Already Underway
Procurement
For the first time we are starting to put together some proper data on the costs and timings of procurement. Most of it is horrifying. With thanks to many of the supplier organisations attending today, we are now starkly aware of the real cost to businesses of government's procurement practices.  Bid cost range from £20k to £200k for every month spent doing procurement and public sector procurements take on average twice as long as the equivalent exercise in the private sector to complete.  Procurements are taking around 77 weeks, sometimes even longer, from OJEU to Award with additional weeks spent up-front going through the hoops of Departmental and HMT/Cabinet Office approvals.  This is just wasted time and money on both sides of the equation and it is something we urgently need to address.
We have also found some 6,000 pages of guidance on procurement within government. This is at the root of much of the bureaucracy, duplication and confusion in this area.
We are already working to address this. The Efficiency and Reform Group (ERG) is working in partnership with Industry (Unipart's Expert Practices team and Intellect) to try to tackle the issues present in procurement. The outcomes of our meeting today will feed into this programme. This will be incorporated into the 6-week Lean Study I commissioned to identify wasteful practices and unnecessary complexity in the procurement process, is nearing completion.  
The outcomes of this review will be implemented via Pathfinder Procurement Projects in during the first quarter 2011. Timescales, costs, and quality will be measured throughout these Pathfinders forming the baseline for future procurements.
Sally Collier will be talking in more detail on this in the following session.
Acting as a single customer:
We are building on the success of the lead negotiator model used during contract renegotiations and are establishing a network Crown Commercial Representatives (CCR). CCRs will be senior people drawn from central government departments and the private sector. Adrian Kamellard will speak in more detail about this role later.
The CCRs will work with a central analytical team tasked with preparing for engagement with key suppliers. Key suppliers will comprise of incumbents and new entrants.
CCRs will lead the strategic engagement with key suppliers and will work with suppliers to reduce the cost of providing services, while reconfiguring services to make them better.
CCRs and the analytical team will co-ordinate engagement with suppliers on key commercial and pan-departmental issues and opportunities.
The CCRs and the analytical team will prepare cross-government project pipeline data to be discussed with suppliers in the new year. This should allow for better planning in both sides and reduced costs.
There will also be a strategic engagement offering and the voluntary sector via CCRs to SMEs which will be announced in an event focused on SMEs to be held in February.
Mutuals/JVs/SMEs
While the cost of individual services must be reduced, suppliers have the opportunity to work with government to increase the number and scope of services undertaken outside of the traditional public sector model.
We need key suppliers to embrace the new commercial models, such as mutuals and joint ventures, which will sit alongside traditional outsourcing, as viable options for moving the delivery of services out of the public sector.
Greater employee participation in the management and - where appropriate - the ownership of public service delivery is something we believe in and are determined to make happen. We would encourage you to support these fledgling mutuals, providing your experience and advice and forming joint ventures where possible. There are a number of case studies which show that these type of partnerships work and we would like to se this replicated across the public sector; GSTS Pathology, formed in 2009, is an example of how Joint Ventures can successfully work. It was set up as a 50:50 joint venture between Guy's and St Thomas' NHS Foundation Trust and Serco PLC. The business was established to transform the way pathology services are provided by focusing on innovation, quality and service and to set new standards in patient care. Since then, Kings Hospital has entered the joint venture. It is a new business that represents a new way of providing pathology services.
I would urge you to contact my team to register your interest in these types of ventures and, where you see opportunities for partnerships, approaching civil servants directly.
My final word is about SMEs. You will know that a crucial part of our agenda is to involve SMEs in more government contracts. Many of you work in partnership with SMEs at moment and more are involved with them in your supply chains; I would urge you to think about ways you can expand your partnership working with them. Price being equal, and within the bounds of current procurement legislation, we will be very interested in bids which involve SME or voluntary sector participants as genuine consortium partners rather than subcontractors.
The Public Service Reform Paper, which we plan to publish in January, will look at the opening up public services to new providers and bringing in private resource and expertise to support reform. Last Friday (26th) we invited stakeholders to contribute views on these ideas through a call for evidence on the Treasury website I would urge you and the greater business community to closely engage with this work going ahead and contribute your views through the call for evidence.
That concludes my opening remarks today. We have lots of talk about and these are challenging times, but the key message I want you to come away that we want to work in partnership with you; achieving this will involve changes on both sides but I believe it will be for mutual benefit.
Published 1 December 2010