Speech
Building Societies Association, 2016
Speech to the conference of the Building Societies Association.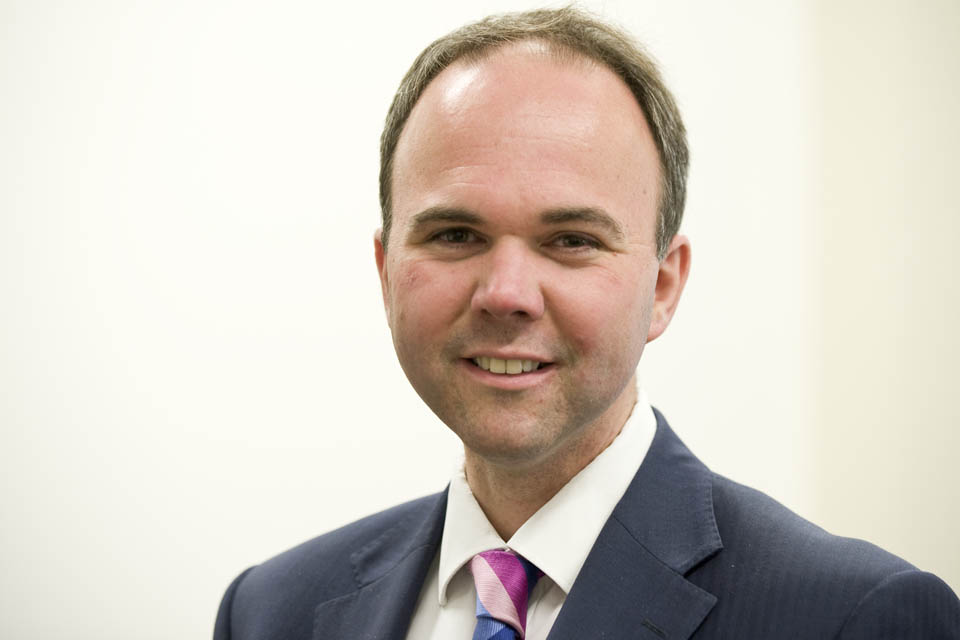 I'm delighted this year's conference has such a keen focus on building new homes.
No doubt a Martian passing through Knightsbridge today would not be surprised – after all, the name of your association should give it away.
But ask the man on the street, and more often than not they will assume building societies help people buy rather than help builders build.
Our housing market needs your assistance with both.
The number of first time buyers has increased by 59% since 2009, but many people are still locked out of homeownership.
And new figures this week showed we're delivering new homes at the fastest rate for 8 years, but we're still falling far short of where we need to be.
We haven't built enough homes in this country for a very, very long time.
Between 1969 and 1989 we built more than 4.5 million homes in England – between 1992 and 2012 it was fewer than 3 million.
As a London MP, I see the consequences of that failure every week in my surgeries.
Young people forced to live in their parent's home until well into their 30s - a phenomenon that, as a parent of a teenager, I have a personal interest in ending.
People spending half their wages renting in the private sector, and struggling to save for a deposit.
People living in overcrowded conditions.
And far too many people who can't find anywhere to live at all.
That is the challenge we face, and it is formidable.
Significant progress has been made over the last 6 years.
Over 335,000 households have been helped to buy through Government-backed schemes, and the decline in homeownership has been halted.
I want to take this opportunity to thank you for supporting our schemes and helping millions of people achieve their aspiration of buying a home.
But we all know our housing market needs significant improvement.
As things stand our children and grandchildren are less likely to own their own homes than we were.
50% of today's 45-year-olds were homeowners by the time they were 30, but for those born 10 years later the figure is just 35%.
And only 26% of those who are 25 today are projected to be homeowners in 5 years' time.
If we keep building at the current rate then by 2025 the house of the average owner occupier in the South East will increase in value by £1,000 a week.
Just think about that for a second: in a few years' time, the homes of many people in counties like Kent and Hampshire will make more money than the people who live in them.
This is not just crazy economics – it also represents a social failure.
A growing gap in wealth inequality; and a dangerous divide between the haves and have-nots.
Urgent action is needed to make housing market work for everyone, and it will require everyone in housing market to play their part.
The government is already implementing the largest house building programme for 40 years.
£8 billion to build new homes for rent, to buy and for shared ownership, and often for young people trying to get on the housing ladder.
And last month we announced new measures to get the housing market moving.
The £3 billion Home Building Fund will deliver 225,000 badly-needed new homes on large sites throughout England, and will focus on smaller builders, while also supporting self and custom build, which holds a tiny segment of the market compared to other countries.
Just 8 companies build half our homes, and it's not a healthy business environment.
Our house building sector needs to become more diverse and nimble.
Smaller house builders build on sites that big companies ignore, and create jobs for young people.
But in the great recession these firms were decimated, and they've never recovered.
In 2003 they built more than 40,000 homes, by 2015 it was fewer than 20,000.
We want to reverse that decline, and combine a more diverse sector with a more modern approach towards development.
The government will use its own land to fast track the construction of up to 15,000 new homes.
And we'll work in direct partnership with contractors, off-site manufacturers and other new entrants to get the work started quickly – building up to twice as fast as mainstream developers.
We'll boost urban regeneration and building on brownfield land, so we bring life back to abandoned sites, and build more homes in our towns and cities.
And this is just the start. Soon we'll be publishing a White Paper with new ways to improve planning and house building, and build a million homes by 2020.
As Dick Jenkins has just said, building societies will not be terribly involved in land and planning issues, but you can help in other ways – particularly by facilitating a more diverse house building sector and modern methods of construction.
Our housing programmes will support small, self and custom builders.
They'll also encourage innovative offsite construction, and I want building societies to do the same.
Manufacturing and civil engineering in Britain has undergone several revolutions in the last 100 years, and yet the way we build most homes remains remarkably similar.
More innovation in housebuiding is long overdue, and it will be essential to deliver the number of homes this country needs.
It will also be vital to build the well-designed, energy-efficient homes that people actually want to live in.
Offsite construction not only delivers high-quality homes, it builds them quickly and efficiently, whether you are the biggest listed company, a small local house builder or someone who designs and builds their own home.
I saw this for myself in Walsall last month, at a site built by the Accord Group.
The homes are being built in record time, in a factory right next to the site, and are loved by new residents.
It proves the industry does not have to wait for the big companies to use offsite construction.
Small builders are already innovating, changing the way they work, and getting ahead of the market.
But all house builders should sit up and take notice, because if they don't, they risk being left behind.
What struck me on my visit was how these techniques could be especially useful in Britain, where small sites are often in busy areas accessed by narrow streets.
Developers should be striving to get on and off sites as quickly as possible, causing the minimum disruption for residents, and off site construction makes that possible.
Understandably people will have concerns about quality and design.
But these homes aren't the poor-quality pre-fabs of the past.
There is simply no comparison.
They set the benchmark for the latest, cutting-edge designs.
They're built in highly controlled factory settings, and the parts assembled precisely onsite.
It's a method that's being used widely in advanced economies around the world.
By firms like Weber Haus and Huff Haus in Germany, and Sekisui Housing in Japan.
Not only do these companies provide a perilous set of tongue twisters, they also represent the future, and Britain needs to catch up.
While it's clear much more could be done by developers, part of the problem is undoubtedly a degree of caution from lenders.
As Dick has already pointed out, building societies have a track record of operating in markets other lenders avoid, such as self and custom build.
That expertise means you're well-placed to extend your leadership to support offsite construction.
So it's one of those wonderful coincidences that my speech here today coincides with your report on how to expand the use of modern methods of construction.
I think I've already provided a response to your first recommendation: that government lead the way in facilitating and nurturing this growing industry.
We will encourage modern methods of construction through the Home Building Fund, and we're already doing so through Affordable Homes, Build to Rent and Housing Zones programmes and through our National Planning Practice Guidance.
Of course you also make 9 other recommendations. From widening access to lending to attracting more warranty providers to give lenders security on mortgages.
I can't give away too much about the detail of our intentions because we will be sharing those in our forthcoming White Paper.
But I will say that I've met lenders in person to understand their concerns and forge a way forward.
That engagement will continue.
We want move away from a system where 90% of homes are built using traditional methods, so I don't expect the market to transform overnight.
But I'm confident that, by working together, we can make progress.
Conclusion
Housing affects us all – not just in the obvious sense that everyone needs a home, but also because we're all passionate about the places where we live.
The derelict sites we'd like to see restored, the eyesores we'd like to see redeveloped and the beautiful buildings and precious open spaces we want protected.
This government will be unwavering in our commitment to create a housing market that works for everyone, but we need your help.
The bottom line is we need to build more homes in this country.
Homes that are:
well designed
affordable
and built quickly in the right places
Offsite construction meets all these requirements, and has enormous potential to create jobs and growth through a new factory-based industry.
And building societies have the opportunity to encourage this innovation in house building, and point the industry towards the future.
It's just what our country needs.
New homes for this generation and the next, and a strong economic platform for the future.
So people believe – once again – that their hard work can be rewarded with a home of their own.
Published 17 November 2016