Building a more liveable and sustainable world of transport
Speaking at the Smart Transport conference Jesse Norman MP discusses the future connected challenges of transport plus environmentally focused schemes.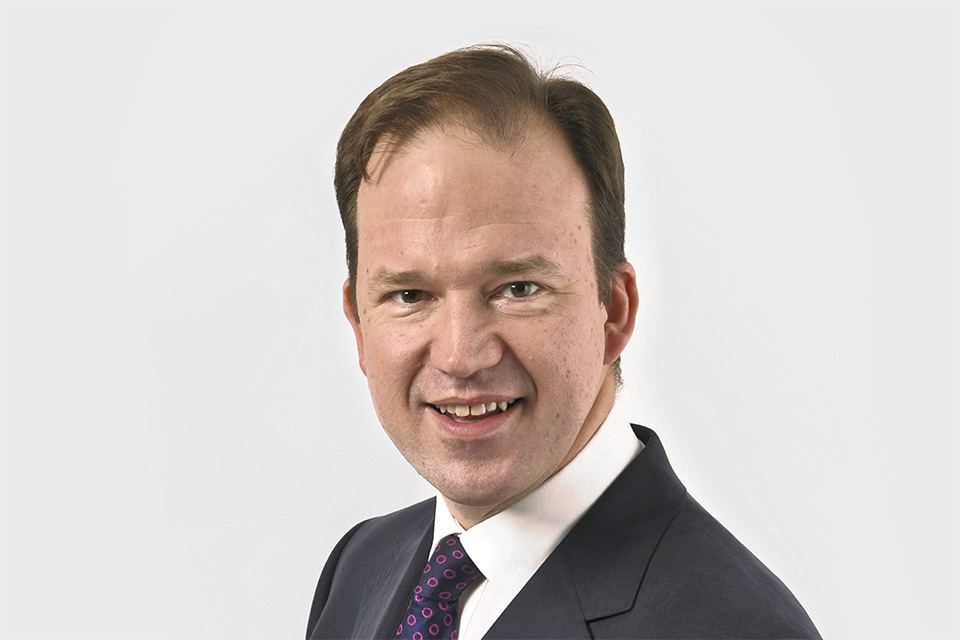 Thank you for inviting me to speak today, it's an honour to be able to address such an expert audience on this most crucial - and complex - set of interrelated questions.
I congratulate you Stephen Joseph, Former CEO of Campaign for Better Transport and Chair of the Smart Transport conference on bringing everyone together today (5 February 2019) to think about this set of questions outside the usual silos and outside the usual methods of engagement.
What are those questions? I think of them, first of all, as how to understand the astonishing range of transport technologies we see before us today, from social media to communications, to electrification, to autonomy and to big data.
But I also think we need to go a level deeper and try to imagine the business models, the connectivity, the markets and the competitive environment that these technologies will give rise to. And of course, how to put those insights to work not just to create a better transport system, but a better world.
Last week I was privileged to be able to speak at the launch of the new Future of Mobility Foresight report, published by the Government Office for Science. It's a key piece of early work designed to provide evidence to inform our decisions in government and help us to understand and anticipate future transport trends.
As I said then, I think we are now at what I call a 'Burkean' moment in transport. Edmund Burke talked about past, present and future, generations that have passed away, those that are living and those still yet to come, and the idea of society as an inheritance that we receive, that each generation must cherish, must improve and then pass on to future generations. Similarly, I believe that today we need to work out what it is we think about our shared future in transport, why it matters, what the drivers of change are, and how we can build a public consensus that can sustain itself over time.
And that is a huge challenge. It's a challenge for us in government, but it's also a challenge for you, ladies and gentlemen, and indeed a challenge indeed for society as a whole. We will move, if we do it right, from siloed thinking to a more integrated approach - integrated in terms of technology, geography, economics, sociology and culture - to think about mobility in an entirely different way.
I also reminded my audience last week that transport is not, and has never been, just about transport. It's about better-connected cities, and about better housing. It's about rural areas and rural connectivity.
It's about combatting loneliness and creating more inclusive communities and more productive businesses. It's about society and culture.
Now, as soon as we see transport in this wider and more embracing way, it raises profound questions: What balance do we seek? What do we want in the way of efficiency? What do we want in the way of fairness? What do we want in the way of inclusivity?
How can we use policy making to support wider goals of clean air, higher productivity and more sustainable economic growth? And how do we bring these new technologies to market?
Today, I want to take that same strand of argument a stage or two further, in relation to autonomous vehicles. That's not because I don't think e-scooters are important. It's not because I don't think e-bikes, bicycles, buses and all those other new and emerging modes of transport are important. Quite the contrary.
But I don't think we have remotely begun to understand the full scale of the opportunities–and indeed the public concerns—that autonomy may bring. If entrepreneurship is 90% the discovery of a hidden cost, then the potential scale of the innovation and change to be unleashed by autonomous vehicles is likely to be vast.
Going to sleep as the car leaves your street, and waking up on a gorgeous beach. Having a car meet your teenager's train somewhere, anywhere late at night and bringing them home. Your partially sighted and not very mobile grandmother suddenly becoming very mobile indeed, hopping in an autonomous vehicle to visit her sister a hundred miles away. The possibilities are absolutely endless - and potentially transformative.
But we can go further. Imagine 2 different autonomous vehicle worlds. You might think of the first as a kind of utopia - a world without parking. Perhaps 25% of a city's land mass - much more for some sprawling cities around the world - might now available for other purposes. What would we want to use that space for? Urban parks, affordable housing, or other modes of active transport maybe? It's an enticing prospect.
But what would the energy costs be of a host of endlessly trawling autonomous vehicles? What would the impact be on neighbourhoods, or on high streets? We simply cannot say, the mind boggles. And this leads us to imagine a possible dystopia.
Call it 'Pod World'. City streets full of autonomous vehicles, all travelling at 4 miles per hour, 12 inches apart. And still further declines in the use of public transport and in active travel - people just get pods for shorter journeys.
Now, setting out these imaginary extremes is a bit of a game. But it highlights just how much is potentially at stake. And how much falls not just to the economics of transport, but to our norms and values.
How we feel about technology. Whether we embrace it and whether we use it. How we feel about sharing vehicles. Small vehicles, not just buses. And how we feel about the value of mixing with other people.
I've just focused here of course on autonomous vehicles. I haven't touched on bikes and e-bikes and e-cargo bikes and light rail and buses and new apps and all the other trends and technologies we can see already under way and that we, at the Department for Transport, are very actively working to promote and integrate as part of a wider transport future.
And I've only touched on the wider social changes that we will need to make as a society and as part of a global eco-system if we're going to make the transition to a more liveable and sustainable 21st century world of transport.
So I ask you again, ladies and gentlemen: what balance do we seek? What do we want from our emerging vehicle technologies? What do we want in the way of efficiency? What do we want in the way of fairness? What do we want in the way of inclusivity?
We are now at the point where we all - in and outside government, in business, in cities and rural areas - need to do some deep and long-term thinking about principles and priorities.
Much of our work in government is focussed on our Future of Mobility Strategy, which in turn is part of our wider Industrial Strategy. So the topics that I've been discussing today, and that you'll be discussing later on, are right at the core of government thinking for the future.
As you will know, we are already investing nearly £1.5 billion between 2015 and 2021 to support the growth of ultra-low emission vehicles (ULEVs) - one of the most comprehensive programmes of support for ULEVs anywhere in the world. And we have committed £250 million up to 2021 to support more than 200 companies and research organisations developing technology for autonomous vehicles alone.
But as an example of how quickly we are moving, today I'm delighted to make 3 different and diverse announcements.
The first is to set out the successful bidders for the second phase of our Hydrogen for Transport Programme, which will share £14 million of investment. Some of the places to benefit include Northern Ireland, Wales and Merseyside.
The aim of the programme is to increase the take up of fuel cell electric vehicles, and to expand hydrogen refuelling infrastructure. It's already helping to deliver hydrogen vehicles for the Metropolitan Police.
But we're also announcing the winners of the second round of funding for the Taxi Infrastructure Scheme - a further £6 million for 17 local authorities across the country to create more than 300 new chargepoints for taxis. I can tell you as a very keen cyclist that electric taxis are an absolute godsend in major urban centres. This new support will improve air quality in towns and cities while also boosting ultra-low emission taxi manufacturing in the UK.
And the final announcement this week is the winners of the £48 million Ultra Low Emission Bus Scheme, to support the continued transformation of the UK bus fleet.
Now these investments are, I think, important in themselves. But they aren't just important because they make transport greener. They should also, if we get it right, make this country more competitive in this suite of technologies.
With many established leaders within different transport sectors, with a world class research base and with rising numbers of technology start-ups, the UK is very well placed to tap into these rapidly evolving markets.
The government's new Future of Mobility Urban Strategy - which we will be launching in the next few weeks - will set out how we plan to do that from the perspective of cities. A key element of it will be a new regulatory review, which I think is a very important development. More of this anon.
But rural areas of course have their own transport concerns and opportunities. One of the things that is so exciting about this hydrogen refuelling infrastructure is that it is in Monmouthshire, right next to my own county of Herefordshire. You couldn't get much more rural than that.
We will be addressing those rural concerns and opportunities separately in a Future of Mobility Rural Strategy.
Ladies and gentlemen, let me stop there. We are at an extraordinary moment now in transport. This demands a most thorough, wide ranging and considered response, both in thought and in action.
That is the challenge we face - and I greatly look forward to working with you to meet it.
Have a great conference, and thank you very much.
Published 12 February 2019