Speech
British Consul General to Calgary speaks about promoting Canada-UK investment
Tony Kay addresses business leaders, members of government, and other major stakeholders at the Calgary LNG Export Forum.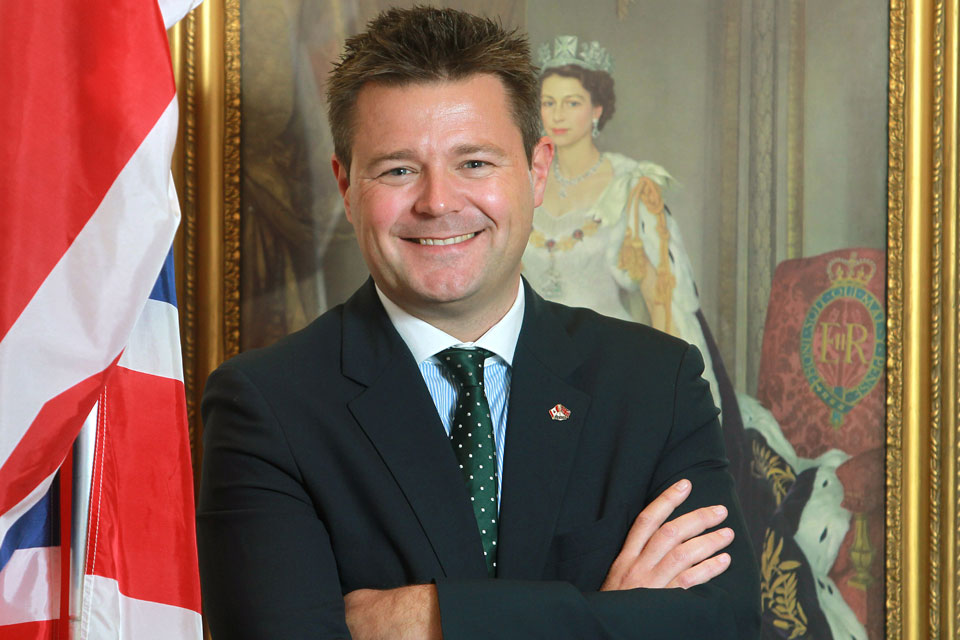 In my comments I'm going to focus on three main discussion points:
how British investors find the investment climate here in Canada;
how Britain aims to attract foreign investment, and what parallels there might be for the Canadian investment climate as we move forward.
what I see, from my narrow vantage point, are the main challenges for Canada in attracting investment (and again, parallels with the UK here)
So from my seat, and regardless of sector, British companies big and small find Canada a productive place in which to invest.
And examples of those investors are present in this room, whether it be Shell, BP, AMEC, or Direct Energy.
These companies, and others, have enduring and successful investments in Canada. And indeed, in Alberta. They are here because:
in the energy sector, this is one of the places to be globally;
it is a investment climate that is transparent and free of corruption, certainly compared to other global jurisdictions;
a place where relationships and partnerships can be built,
a place where regulatory frameworks are reliable and indeed evolving in a positive manner;
there is a rich talent pool, whether that be in services, engineering or management (but challenges too, more on that later);
provincial and federal governments and their policy frameworks allow for investments to flourish.
We understand there is always a need to strike a balance when looking at where investments originate. Certainly from a UK perspective we want to ensure that our investors have a level playing field when entering the Canadian market.
British businesses enjoy a business climate in Canada that promotes investment. And they are succeeding.
We believe in fact that the relationship with Canada, and particularly, Alberta is such a crucial part of British prosperity that we upgraded our Calgary office to a full consulate-general last year.
And the Alberta government, and other provinces too, have offices co-located with the Canadian High Commission in London.
This strong bilateral investment relationship is demonstrated by the fact that UK investment in the Canadian economy stands at nearly C$55 billion as of 2012.
So certainly the Investment Canada Act hasn't proved a major hurdle for UK businesses.
Indeed, UK-Canada investment has nearly doubled both ways over the last ten years. As well as the C$55 billion of British investment in Canada, Canadian investment into the UK has grown to C$87 billion.
And it is growing Canadian pension funds have undertaken some significant projects in the UK, and in the UK's infrastructure.
Canadian energy companies like Canadian Natural, Nexen, Suncor and Talisman have keynote investments in the UK North Sea. Magellan employs 3,000 people around the UK.
And we want to see those investments mature and grow.
It might be worth highlighting what measures the UK government is taking to ensure that the investment climate is healthy in the UK, and I will leave it to you John (John P. Carleton, Senior Partner, Norton Rose Fulbright) and the audience to draw any parallels with the investment climate in Canada.
Britain is one of the leading business locations in the world, and the number one destination for foreign direct investment (FDI) in Europe.
Whether it is energy, financial services, life sciences, information and communications technology (ICT), creative industries, aerospace, advanced manufacturing or the automotive industry, the UK is an excellent place for businesses with easy access to customers, product innovators, suppliers and partners.
We're home to four of the top six universities in the world.
We're at the forefront of the international digital revolution, including Tech City in London, the fastest growing tech cluster in Europe, home to over 3000 tech companies.
The British government has set out plans for £310 billion in infrastructure investment.
And we've got excellent warm beer.
So why is the UK such a good place to invest, and what are the potential parallels with Canada? Seven key points:
We are a major domestic market. The UK is the sixth largest economy in the world. It is the perfect base to access markets worldwide. Our economy is one of the largest and most sophisticated in the world, and a proven gateway to the US$17 trillion European Union market
Our business environment is unrivalled. The World Bank considers the UK as the easiest place in which to set up and run a business in Europe and the best place to do business in the EU and the G8
We have an internationally competitive corporate tax environment. And this will become more attractive in the next two years. By 2015, the UK will have the lowest corporate tax rate of any country in the G20.
The current rate of Corporation tax of 24 per cent is being reduced to 21 per cent by 2014, and then to 20% by 2015. Innovative companies will be able to benefit further from an additional corporation tax through the upcoming Patent Box initiative, and through recent enhancements of the UK's generous R&D tax credit scheme.
UK has a world class skills base. Our business-friendly labour regulations, combined with the skill, commitment and flexibility of the UK's diverse and multicultural workforce, are recognised as proven commercial assets.
The supply of skills will remain secure for the future, with over half a million full-time and part-time students graduating each year – the highest graduate output in Europe.
We have Europe's strongest research and development environment, with companies having direct access to eight of the Europe's top nine universities.
The UK provides a GREAT quality of life, including 365 days of sunshine a year (just checking you are awake).
Highly attractive housing options, a first class and publicly funded health service, a world renowned education system, and a sporting and cultural heritage second to none.
Also, and actually a seventh major factor, and I touched on this earlier, we believe that to deliver an environment that is attractive for inward investors, it is essential to uphold the highest standards of corporate social responsibility.
Investors in the UK are expected to abide by all relevant domestic labour, environment, and health policy regulations, and we expect other jurisdictions to do likewise.
An example of this is the our recent implementation of the UK Bribery Act.
Bribery, including foreign bribery, is a criminal offence under UK law. UK-registered companies and individuals are breaking UK law if they commit acts of bribery overseas, even if no part of the act takes place in the UK.
So what do I see as the main challenges for any investment-seeking jurisdiction?
I would say from my vantage point there are four main themes: being competitive in the global competition for capital; ensuring that government listens to the feedback and thoughts of industry; a stable and progressive regulatory regime; and the availability of skilled labour.
To develop these themes in more detail:
On the global competition for capital, any jurisdiction's taxation and fiscal regimes must make that jurisdiction a leading place where people want to invest and put their money.
The UK got this feedback loud and clear when, in 2011, we increased tax rates on UK North Sea oil & gas production.
Investors told us in no uncertain terms that these increases would risk the UK North Sea's place as a place to invest and grow, certainly compared to other jurisdictions.
So we listened to that feedback, and introduced a fiscal framework including decommissioning relief and Brownfield allowances to attract further investment. And we are seeing the fruits of these changes with currently high levels of investment in the North Sea.
Continuing on the theme of feedback, listening to industry concerns and comments has been a key theme of the ongoing review of the UK North Sea, being conducted by Sir Ian Wood on behalf of our Energy and Climate Change Secretary of State.
Sir Ian felt that he had to engage closely with industry, and he has done so with 60-plus companies with interests in the UK North Sea, including from Canada – as he conducts his review.
This transparency and openness by government – and indeed the willingness to listen and respond – is key to any investment climate flourishing.
Thirdly, a progressive regulatory regime is pivotal. No one country or sector has this licked. But we are mightily impressed by the outline of the new Albertan Energy Regulator, led by Gerry Protti and Jim Ellis.
The separation of powers between the regulator itself, the adjudication panel, the board and the new policy interface between the regulator and government is a model we – and others – are interested in. And it compares well to the well regarded BC Oil and Gas Commission.
Finally, and I agree with others who have commented on this subject at this conference, that a critical challenge for Canada and the evolution of the LNG market here/in British Columbia (BC), is the availability of the skilled labour to effectively construct and eventually operate the sector. I've talked about the UK's reputation, and it is one that warrants scrutiny by our Canadian friends.
The numbers of projects mooted in BC, and the sheer size of them, mean that it will be a hugely competitive and challenging time for the industry, to ensure there is sufficient skilled labour to get the LNG industry up to full speed in the years to come.
But that is a challenge that I believe the BC government, and indeed the Canadian government, are very much alive to.
Published 19 September 2013