Speech
British ambassador's speech on International Anti-Corruption Day in DRC
British Ambassador to DRC, Graham Zebedee, reiterated UK's commitment to support DRC in its fight against corruption.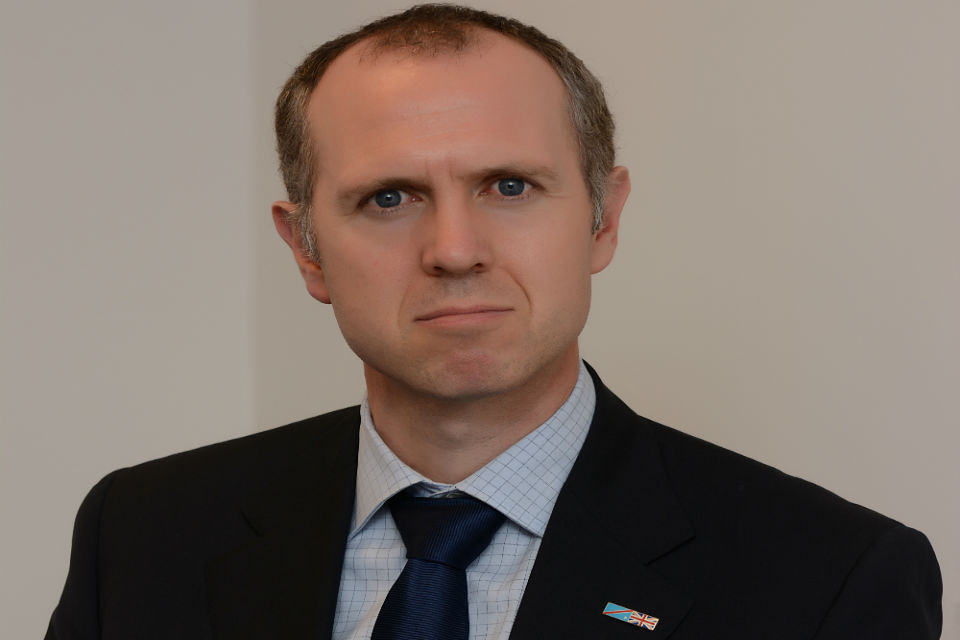 It is a pleasure to be here on International Anti-Corruption Day. It's a day to consider the impact of corruption in DRC and consider what more we can all do together to combat it.
I stress the word "together". Because a partnership is needed to tackle corruption and the DRC government recognises that there is a serious corruption problem in DRC. In the speech by President Kabila in December last year, for example, the President of the Republic was very clear about it. Not all countries are so honest about their challenges, even though every country suffers from corruption, including of course my own.
And this honesty is key as there are huge challenges in DRC. Every week a businessman tells me that he or she was asked to pay a large amount to someone in order to do business in DRC, and that many times they decide to invest somewhere else.
People tell me that every day they receive requests for illegal payments from government employees, which have nothing to do with normal taxes and charges. They find getting goods through the border difficult unless they make illegal payments.
There have been a number of recent media or NGO reports concerning corruption in DRC, including the following: certain banks. The procurement of some transport equipment; mining transactions; the attempted theft of several properties or plots of land. Some allegations have become well known worldwide, such as the documents published in the Och-Ziff case.
I should be clear that reports are just reports. The facts may be different, or the interpretation may be wrong. In any case, a report is not proof. Innocence presumption is a universal principle.
But it would be very much in the DRC's interests to be as transparent as possible to show that these reports are not correct. That would send a powerful signal to domestic and international investors that corruption has no place in today's DRC. This would help the country improve its position in the World Bank Doing Business Index (The DRC is currently ranked 184 out of 190 countries) and in the Transparency International Corruption Perception, for instance.
The DRC government is clear that it is missing out on a large amount of tax revenue due to corruption. Some employees from state-owned enterprises and some ministries were suspended for embezzlement of funds. The 28 economic measures announced earlier this year were in part aimed at reducing corruption. Maximising tax revenue is particularly important at this moment of economic difficulty, when state spending (general budget) is 3.4tr CDF, i.e. approximately 4000 CDF a month per Congolese person.
The United Kingdom is helping the DRC deal with this problem as much as we can. We support efforts to make mining revenues, and their ultimate beneficiaries, more transparent. Our public financial management programme has improved oversight of the government budget, providing technical support to the DRC's national auditor and the parliamentary committees which oversee government spending. We have worked with the government to bring about some real improvements. There are many reformers within the government – we welcome and support them.
Our investments in health, education, and water & sanitation all support popular accountability mechanisms to keep service providers honest. We're working with government to clarify business regulations and tax systems. And we are working to ensure that all British companies understand the zero tolerance approach to corruption in British law.
So, in conclusion, the less corruption, the more investment in Congo; the more jobs; the bigger the state budget; and ultimately the Congo's emergence.. There is no more important objective than that, for me and I'm sure for everyone in this room.
Thank you.
Published 10 December 2016