Speech
Baroness Verma speech on sustainability on a budget
Thank you very much to Wolseley and The Plumb Centre for hosting such a fantastic event. It is a privilege to be addressing you this afternoon. The question we all need to ask ourselves is ...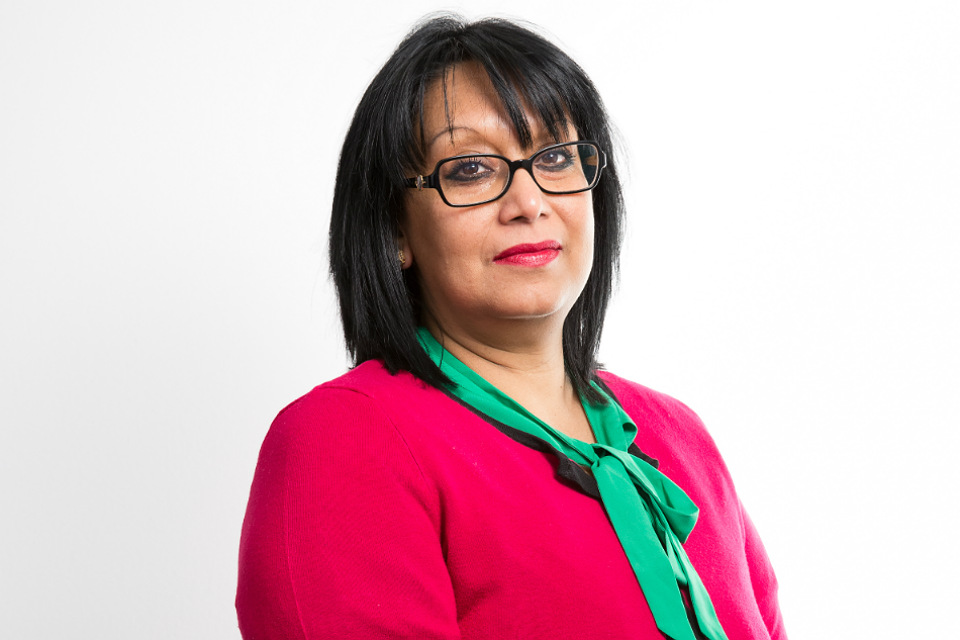 Check against delivery
Thank you very much to Wolseley and The Plumb Centre for hosting such a fantastic event. It is a privilege to be addressing you this afternoon.
The question we all need to ask ourselves is how to we do more to make ourselves energy efficient? What role do we play as consumers and also as industry to ensure that it happens?
On Government's part, we are committed to helping people to heat and light their homes more efficiently and affordably. We want to ensure everyone benefits, especially those on low incomes and our most vulnerable households.
We are working hard to develop innovative policies to overcome the many challenges we face in improving energy efficiency.
Britain has some of the oldest and most inefficient building stock in Europe.  Consumers pay a high price for our inefficient buildings.
We know families are being hit hard by the rising cost of gas and electricity, our inefficient homes are using a lot more energy than they need to.
Whilst we cannot control world wholesale gas prices we can help people become aware of what they can do to reduce their energy bills.
Millions of homes don't have full double-glazing.  Around 15m of the 26m homes in Britain are not properly insulated and around 12m non-condensing boilers remain in UK housing stock. More than half of all households do not have proper heating controls.
You and I understand the importance of energy efficiency to our society. Not only can it save individuals and businesses money on their bills, but it has many wider benefits. It can drive investment in our economy, strengthen our security of supply and help reduce greenhouse gas emissions.
In light of this, the Secretary of State formally launched the Energy Efficiency Deployment Office, or EEDO, in February this year. EEDO will spearhead energy efficiency strategies taking a holistic view across policies and delivery.
This Government aims to improve the connection between demand and supply, developing an energy efficiency market where consumers are aware of the beneficial options available to them and where companies deliver profit making energy efficiency services as a matter of course.
If we are to make sustainable change to the efficiency of our housing stock, it is imperative that individual customers and households change the way they consume energy.
The Government understands changing behaviour is hugely complex and takes a long time to embed. People's motivations, aspirations and triggers to take action are diverse. 
Our present approach is a break from the past.  We are tackling the challenge at a fundamental level - within the policy design.
This is no small task and there is much we are already doing.
The Government-backed Green Deal programme will help bill payers make energy-saving improvements to keep their homes warm and energy efficient.  
The innovative financing mechanism allows consumers to pay for some or all of the work done with the savings expected to be made on energy bills.
The Green Deal is radical.  It is opening up the energy efficiency market.  It is unlocking unprecedented choice for consumers and empowering smaller and medium sized companies to enter this new market and to drive innovation.
The Green Deal has been designed to help finance the installation of a broad range of improvements from the insulation, glazing, Microgeneration, lighting and heating sectors.
The Green Deal will pave the way for one of the biggest retrofit programmes in our history, helping to make our buildings more energy efficient and ensuring people and businesses save money on their energy bills.
Alongside the Green Deal the Government has developed the new Energy Company Obligation. This will provide support worth around **£1.3bn **a year to deliver energy efficiency and heating measures across the UK to help tackle fuel poverty and climate change.
The Energy Company Obligation serves to help those properties that are the most challenging to treat and the most expensive to make energy efficient. 
It is also designed to provide help for those most in need. It will help around **230,000 **low income households per year to benefit from heating and insulation measures.
I want to also touch on Fuel Poverty. The Government is determined to tackle the contributing factors to Fuel Poverty in the UK. We want to ensure consumers know what is available to them already.
The Warm Front Scheme provides grants of up to £3,500 (£6,000 for those households not attached to the main energy grid) for energy efficiency heating and insulation measures to low income vulnerable households living in energy inefficient properties.
This year, we have changed the eligibility criteria, so that even more households can benefit from the £100million funding available. This now includes households with children up to the age of 16 rather than the previous 5 years of age.
The Warm Home Discount scheme, worth over £1.1bn over 4 years,  was introduced in April 2011 and requires the 6 largest energy companies by law to give a discount on energy bills to more of their most low income and vulnerable customers. Over 700,000 benefitted from an automatic £120 discount in 2011/12. This will increase to £130 for 2012/13, with well over 1 million pensioners expected to benefit.
Through the Renewable Heat Incentive and Feed-in Tariff the Government is enabling access to financial incentives to both reduce energy consumption and increase our use of renewable energy.
The Renewable heat Incentive (RHI) is the first programme of its kind in the world and provides long-term support for the installation of renewable heat technologies in homes, businesses and public buildings.
The Feed-in tariff scheme has seen great a success since its launch in April 2010, with 377,000 installations completed by 1 September, 97% of these being domestic-scale PV systems.
All of the strategies I have described contribute to supporting a more efficient household and inevitably a more efficient UK.  It is, of course, very clear to us that the success of these strategies relies on a skilled workforce and SMEs
The plumbing, heating and construction industries, including those represented here today, are crucial to the success of the Government's agenda through utilising the opportunities being designed for the market and local businesses.
The Green Deal will boost the burgeoning low carbon economy by supporting up to 60,000 jobs in the insulation sector alone by 2015.
This will be a major opportunity for small and medium sized businesses.  We have invested £3.5m to help up-skill around 2000 Green Deal assessors and installers and we have provided further help to SMEs by waiving registration fees for Green Deal Installers for the first two years.
Of course, we need partnership to make our energy efficiency strategies work. Working with innovative organisations like yours, we can make real progress to reach our broad, ambitious and necessary goals.
The final thought I wish to leave you with is this - changing our own behaviours towards a more energy efficient life-style will embed a change necessary for generations to come and doing nothing is not really a viable option.
Published 25 October 2012