An efficient property strategy in the public sector
Transcript of the speech as delivered. Opening Thank you for inviting me to speak here. Estate and property efficiency in the public sector…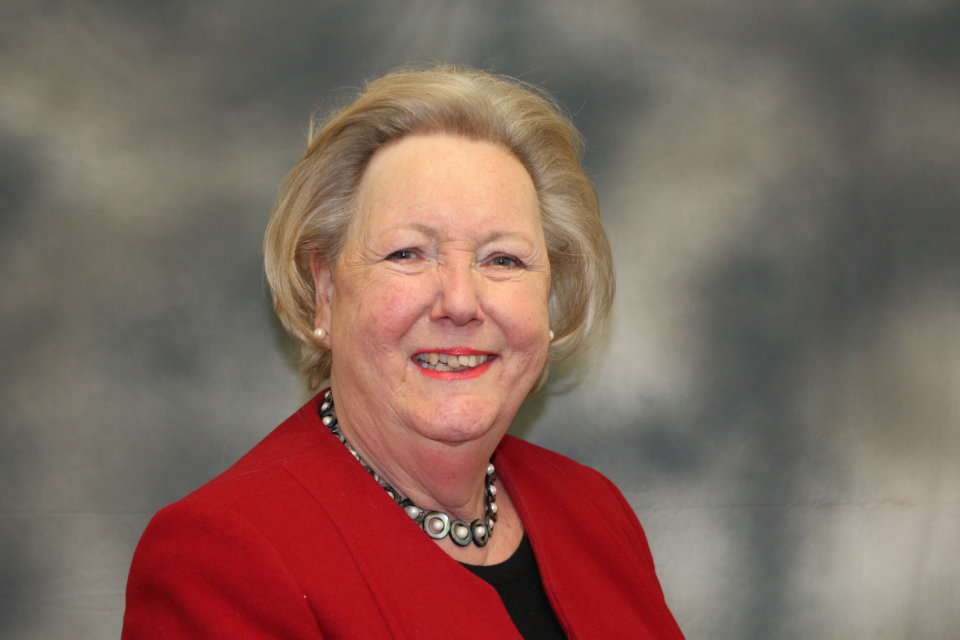 ---
Transcript of the speech as delivered.
Opening
Thank you for inviting me to speak here. Estate and property efficiency in the public sector is something in which I have taken a keen interest through the work my Department has done on the Capital and Assets Pathfinder project, which I chair.
Public sector borrowing currently stands at £149bn, we are spending £120m a day on interest. We must all find ways of cutting the highest deficit in the UK's peacetime history and ensure financial recovery. The Budget last week builds on the action announced in the Spending Review to rebalance the economy from unsustainable public spending towards exports and investment.
Eric Pickles announced yesterday at Capita's Community Budgets conference that the 16 first phase Community Budgets are now in place tackling families with multiple problems.
This is a key initiative assisting areas to deliver more with less by tackling funding and other barriers to delivery of efficient and effective services that cross organisational boundaries. I will be working with Leaders from these areas to tackle the key issues and barriers that impact on the scale and pace of development of Community Budgets.
How the Spending Review will affect public sector asset management
You will have heard from Patrick Blogg earlier about the Capital and Asset Pathfinder approach and the significant potential savings which have been identified.
Many authorities are now recognising the benefits that can be achieved from good asset management, which include the release of capital funds for reinvestment.
By using some of the money released to increase the energy efficiency of the existing built estate energy costs could be reduced by around £500m per year, emissions reduced by 3.3m tonnes of carbon dioxide equivalent, and green jobs created.
There are also revenue benefits; by reducing running costs, we estimate that rationalising the estate could cut the maintenance backlog bill by 25 per cent over ten years.
The relocation and co-location of services can greatly improve the convenience for residents in an area. Fewer buildings does not mean poorer services. There are numerous examples at a local level - in the Capital and Assets Pathfinders and elsewhere - suggesting there is an appetite not merely to co-locate staff but to integrate services according to function rather than organisation. This provides exciting and interesting opportunities to improve coherence in policy areas which overlap organisational boundaries - for example, adult social care - and bring related benefits to communities.
In one of the Capital and Assets Pathfinder areas, Worcestershire, local residents are actively involved in determining which local services are to be provided from which properties. Communities are being empowered to help design service provision. Assets are being rationalised but services are being tailored towards the needs and convenience of residents.
The Capital and Asset Pathfinders project has been exploring how we can remove barriers to collaborative working at a local level, for example through identifying where public sector assets are and what services they are being used for.
We will publish this information through a demonstrator map later this year to show the potential for opportunities in an area. Managing a larger estate collectively increases flexibility, allowing organisations to shrink or grow depending on their needs.
We are also bringing together national public sector agencies, such as the Land Registry, the Valuation Office Agency and the NHS, to see if we can create a longer term sustainable map of the public sector estate.
The Capital and Assets Pathfinders have come up against a number of barriers at a local level which we are working across Whitehall to overcome. For example, Wigan and Cambridgeshire both faced difficulties in progressing co-location plans with their local Job Centre Plus'. At the national level the Department for Work and Pensions is interested in progressing projects that will release savings and we have now agreed a structure for local areas to approach the Department for Work and Pensions where the inward or outward co-location of staff involving Job Centre Plus buildings is concerned (all are owned by a private company, Trillium, rather than the Department for Work and Pensions). This will be promulgated to Job Centre Plus managers and to local authorities who want to adopt this approach.
And we are working with The Local Government Group on its Place Based Productivity programme. This programme has the potential to help local areas with ideas and strategies to bridge the gap in funding, work more collaboratively and transform local public services.
We are making good progress with our Pathfinder areas. However, success will depend on encouraging other local leaders to follow suit.
Another area for greater collaboration is the transfer of assets to community management or ownership. In this morning's session, one of my officials, Charles Woodd, set out the benefits of increasing community ownership of assets and the way local authorities have increasingly recognised the value of community asset transfer as one option in the consideration of asset management and disposal strategies.
With the Localism Bill, we are taking this on to the next stage, by giving communities much greater opportunity to take the initiative. They will be able to identify assets of community value they want the local authority to list, so that they will have a chance to bid to buy them if the owner decides to sell. We intend this to apply to both public and private assets, and to level the playing field when public bodies decide to dispose of assets.
The Bill will also give voluntary and community bodies and others the opportunity to challenge local authorities by expressing an interest in running a service they feel they can do differently and better, so that they can bid if the authority agrees to initiate a procurement process.
The mandate for centralised procurement, ensuring a joined up approach to property decisions
I believe it is the wrong response at this time of strained financial resource for councils to panic and salami slice services. Instead, they should explore ways of doing things differently. There is also the potential to save up to 10 per cent on procurement costs through the public sector working collaboratively.
How the new property vehicles pilot will manage Government estate better and its proposed national roll out
Central government is looking at how it too can reduce the costs of its estate. The Department for Communities and Local Government has been taking stock of how to manage its diminishing property requirements, partly as a result of the abolition of the government offices and regional development agencies, alongside the centralisation of government property management under the Government Property Unit in the Department for Business, Innovation and Skills.
The Spending Review last year announced a new, two-pronged, approach to managing the Government property estate, led by the Government Property Unit: National Property Controls and the setting up of Property Vehicle pilots for the Central London and Bristol office estates from 2011-12.
They will manage the estate strategically, achieving more efficient use of the property assets, as well as work with Departments to reduce their estates and maximise the commercial potential of their property portfolios.
Property Vehicles will initially focus on the Central Civil estate, and in particular on the two pilots in Central London and Bristol. Throughout 2011-12 these pilots will be about trialling solutions, delivering quick wins, demonstrating success, and ensuring the important seeds are sown to tackle inherent inefficiencies that exist.
Closing
Knowing that economies of scale are possible will not ease the pressure on front line services if local authorities don't establish collaborative processes, and take a hard close look at their own estate, and those of other public bodies in their area. Coordination of property and realignment of services is a profitable way forward.
Central government and Local Government must find ways to be more efficient through collaboration, better procurement and better asset management.
Published 30 March 2011