Written statement to Parliament
Afghanistan Monthly Progress Report for May 2014
Foreign Secretary William Hague updated Parliament with the thirty-eighth progress report on developments in Afghanistan since November 2010.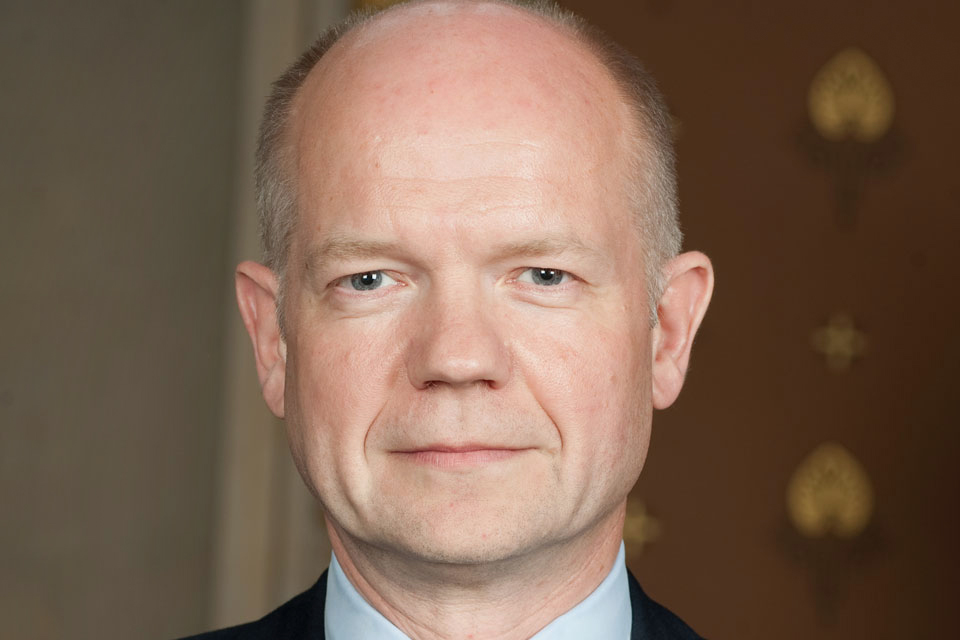 The Secretary of State for Foreign and Commonwealth Affairs Mr William Hague:
I wish to inform the House that the Foreign and Commonwealth Office, together with the Ministry of Defence and the Department for International Development, is today publishing the thirty-eighth progress report on developments in Afghanistan since November 2010.
The Afghan Independent Election Commission confirmed that none of the Presidential candidates secured over 50% of votes needed to win the election in the first round. Abdullah Abdullah was in the lead with 45% of the vote, followed by Ashraf Ghani Ahmadzai with 31.6%. There were 6.6 million valid votes in the Presidential election, 2 million more than the 2009 election, a display of popular support for the democratic process. Approximately 36% of voters were women. The second round was scheduled for 14 June.
The Afghan Parliament passed by majority vote the Presidential Decree amending Article 26 of the Criminal Procedure Code. This amends the controversial wording of the original articles that legally prevented relatives from testifying in cases involving their own family members.
12 May marked the beginning of the Fighting Season. While there was a spike in violence and ANSF casualties on this date, this was expected and consistent with levels seen in previous Fighting Seasons. There were also two selection days for the first female Blook (Platoon) which selected 33 candidates to start in June 14, demonstrating the ANSF's commitment to increase the role of women in the security sector.
The Helmand Redeployment continued with the closure of Observation Post STERGA 2 on 10 May. Following the closure, conventional UK forces in Helmand are now based only in Camp Bastion. President Obama announced planned US post-2014 force levels. 9,800 US personnel will remain deployed in a regional model in 2015, reducing to 5,500 in Kabul by the end of 2015. A 'normalised' embassy-based mission supported by up to 1000 troops will be in operation by the end of 2016, providing a Bilateral Security Agreement is concluded satisfactorily.
I am placing the report in the Library of the House.
Further information
Follow the Foreign Secretary on twitter @WilliamJHague
Follow the Foreign Office on twitter @foreignoffice
Follow the Foreign Office on facebook and Google+
Published 26 June 2014