Speech by Philip Dunne, Minister for Defence Equipment, Support and Technology.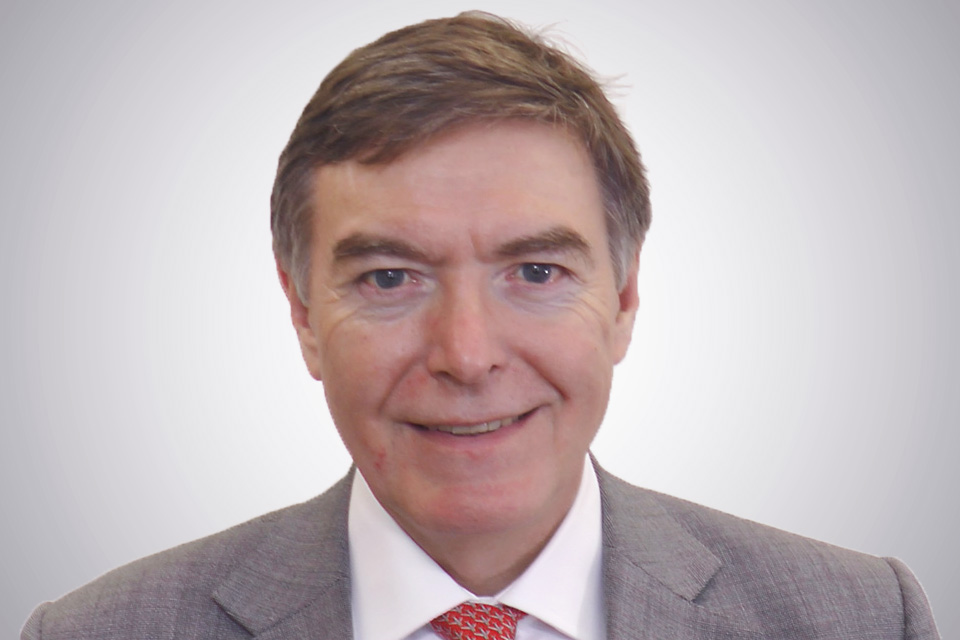 I would like to thank Odgers Berndtson and Berwin Leighton Paisner for providing this opportunity to talk to you.
This is my first formal speech to a defence industry forum since taking over my responsibilities.
I have already briefly met some of you, or colleagues from the companies you represent, at one of our "industry days" last month at Abbey Wood, and some brave souls who attended the recent party conference in Birmingham recently, for which I am grateful.
But I am delighted to be able to speak to you collectively in a little more detail.
I have a steep learning curve, having not had the benefit of a background in the military. So I am standing by to engage, initially with the armed forces to understand their needs and operational requirements.
But developing a dialogue with you is also an important part of my path along this curve and will shape the way I approach this complex role.
So tonight I will touch on defence acquisition, but I also want to give you a sense of who the new Minister for Defence Equipment, Support and Technology is and what my priorities are.
Let me start by telling you a little about myself.
I have already told you I am not a military man, although I did have some modest exposure to Salisbury Plain as an army cadet at school, and to the RAF as a member of the University Air Squadron at Oxford.
I came into politics after a career in business. I was first elected in 2005 at the tender age of 46, one of the eldest of my cohort.
My constituents often tell me, and it is a view that I happen to share, that those elected to Parliament can contribute most to their communities if they have experience of the world beyond Westminster.
My own experience is 20 years in business advising major corporates, working across a range of sectors and companies, including retail; I hope some of you may at some stage have bought a book from an Ottakar's bookshop, a company I co-founded in 1988 and sold to Waterstone's, a year after I was elected, in 2006, by luck as it happens.
So I am, by background, a businessman and an entrepreneur.
And I hope that this commercial experience will give me a useful and relevant perspective on some of the issues I will be dealing with at the MOD.
It is already clear to me that being a minister at the MOD will be unlike anything I have done before.
I recognise that defence of the realm is the first duty of government.
So it is a great privilege to be working in the Ministry of Defence with some of the best, brightest and bravest, people that our country has to offer.
And, in that context, I would just like to pay tribute to my predecessors and good friends, Peter Luff and Sir Gerald Howarth, whom many of you have got to know well. Both have been most gracious in offering me their full support in this new role.
So I come to the department not representing any vested interests, but with a clear focus on my job.
And that is to do my best for the men and women of our armed forces who rely, sometimes for their very lives, upon the equipment and support for which I am now responsible.
But I am also determined to do my best for British taxpayers, who are hard pressed, especially at the moment, and deserve effective and efficient government.
And I am determined to do my best for the British economy, to ensure where possible that the defence equipment sector plays its part in the growth agenda for Britain: to recruit British engineers; to encourage British technology; and to develop British exports.
Growing business in Britain to contribute to Britain's defence: generating the equipment and support that our armed forces need to protect the country; and generating jobs and revenue for the UK that can help balance the cost of defence to the Treasury and in the final analysis, the taxpayer, where the financial burden ultimately falls.
With shrinking defence budgets in many developed countries, I understand how difficult it is out there for the defence sector.
And I am under no illusion that the world of defence equipment, procurement and support is simple and straightforward.
Together we face unique and difficult challenges.
These cannot be met by government alone, or by business alone.
There is a clear need for us to understand each other and work together.
So my first message for you tonight is that I am here not just as a customer, but also as a collaborator, to listen, to understand and to help.
I have been given a clear mandate from the Prime Minister and the Secretary of State to encourage a strong and viable defence sector.
And that is why I am pleased that I have been given the added responsibility for defence exports, as well as for procurement, within the department.
I want to talk about that today, but let me start by outlining some of those challenges I referred to a moment ago.
These are difficult times for our armed forces as they undertake a tough transformation while continuing to operate in dangerous circumstances in Afghanistan.
Operations have to remain the number 1 priority and it will be my number 1 priority to make sure that our forces have all they need to get that job done as safely as possible.
But these are difficult times for the country as a whole and defence must continue to play its part in putting the economy on the right track.
I am fortunate to arrive at the Ministry of Defence after many of the toughest decisions have already been taken. Thanks to the courage of the Secretary of State Philip Hammond, and his predecessor Liam Fox, we now have a balanced budget for the first time in a generation.
The overheated equipment programme has been reined in and we have a deliverable path towards Future Force 2020.
This is in contrast to the previous government who operated an unfunded wish list. Those years of over-programming created a climate of uncertainty and criticism that was beneficial neither to us nor to you.
So I see my first task as ensuring that the MOD's equipment and support spending is kept within the £160 billion budget envelope we have set for the next 10 years.
We will be publishing our equipment plan in the coming months.
This will provide you, our contractors, with greater granularity than ever before about how money will be spent across the breadth of capabilities, providing a year-by-year breakdown for equipment and support.
And I hope that this will help you to build your planning on a firmer foundation.
Frankly, the defence industrial strategy, that Jim Murphy seems to think existed under the last administration, was built on the shifting sands of a fantasy programme;
Providing little certainty and therefore no ability to plan properly.
It wasn't a strategy at all, it was more of a mirage; and I don't mean the aircraft.
So I will heed his advice accordingly.
By eliminating the black hole in the defence budget, and putting the equipment programme on a sustainable basis, we are providing industry with the confidence that we can deliver the programme that will underpin Future Force 2020.
It has been tough to achieve that balanced budget, sacrifices have had to be made that, I'm sure many of us would rather we hadn't had to face.
That has meant job losses, in the armed forces, in the civil service, and yes, in the defence sector.
But this is why we can't afford to lapse from our discipline now, because that would just mean bigger cuts in the future.
Going forward, the MOD is determined to be a more intelligent customer.
Someone with whom the defence sector can do business, effective and efficient.
This links to my second priority, which is to ensure that defence procurement plays its part in the transformation programme within the MOD, to make the procurement function as efficient as possible.
Much of this efficiency should be delivered through abandoning the annual efforts of the previous administration to fit the equipment programme, often at the last minute, within that year's spending limit, pushing programmes into subsequent years, introducing inevitable cost and delay into the system.
Even the noble Admiral Lord West recognised that this was a "ludicrous" way to procure.
We need to make sure that both private sector and public sector understand what it is that we each seek to achieve from a programme and make sure those objectives are in concert rather than in conflict.
Which prompts me briefly to comment on last weekend's revelations focused on certain former senior officers claims to influence the way military equipment is procured.
I am confident that such claims are exaggerated and equipment decisions are chosen by current not former MOD decision makers. The system we have is completely robust, but we are looking at whether any rules have been broken. We are also considering the level of access we give retired officers to the MOD and ensuring we are informed of their commercial interests.
These types of issues, though, should not dissuade us from pursuing legitimate and transparent consultation with industry. It is essential that we continue to share skills and experience, bringing private sector discipline and productivity to public procurement.
That is why we are looking at restructuring DE&S (Defence Equipment and Support) to allow for the injection of new ideas and new experience from the private sector.
The government has already stated its preference for an option which establishes a government-owned, contractor-operated, or GOCO, entity.
There are legitimate concerns about this process.
Most relate to propriety, accountability and measuring performance.
That is why we have been engaging with industry in recent months to gain your input, as we explore further the options and begin to develop a commercial strategy.
And that is why we have also begun earlier this month a soft market testing exercise with potential providers to sound out their issues.
This is undoubtedly an innovative approach to defence procurement and so it is all the more important to make sure incentives are aligned, but also to ensure that the interests of defence and equipping our armed forces remain paramount.
Whatever we decide and whatever we do, I would stress that we will continue the engagement we have started with our main contractors to ensure industry is well informed and any concerns can be taken into account.
I have also been looking closely at plans within the department to reform the arrangements in place for single source procurement through the yellow book with its review board. This has remained in effect in broadly similar form since first introduced in 1968. I'll repeat that: 1968.
I know many of the companies represented here took part in the consultation around this reform earlier this year and I am grateful for the responsible way in which you recognised the merits of reform. I hope to be in a position to publish our conclusions in the next few months.
This kind of collaboration needs to be at the heart of everything we do, at every level: from prime to SME (Small and medium enterprise), from local to international, bottom up as well as top down.
I am keen to champion SMEs, just as my predecessor did.
They make a vital contribution to the national economy, but also to local economies.
Since my appointment I have visited a company in my own constituency, Grainger & Worrall, which makes engine casings for high performance cars and Formula 1, but also has some products used in defence. This was something I was previously ignorant of, despite this not being my first visit. Perhaps the company did not believe this was something they could talk about to an outsider.
This company is a medium-sized employer in a national context, but one of the largest employers within its community and its fortunes affect the wellbeing of hundreds of local people.
SMEs often provide the source of innovation and adaptation which can lead to breakthroughs in defence applications.
The Centre for Defence Enterprise (CDE) has already done some excellent work in this area to open MOD's science and technology investment to our high tech companies. And it will be holding a marketplace of some of the best SME ideas for you, our primes, on 3 December [2012].
Those SMEs who have successfully delivered innovative technology will have a chance to present their capabilities to our primes.
This will be your chance to take advantage of the MOD's investment in early stage technology, to improve the product you deliver to us, and have available for export.
I'm sure you will agree that it will be in all our mutual interests to nurture the innovation that these companies can drive. So, I would urge you to make sure you are represented at this event.
I would also ask you to consider how you can monitor better the contribution of SMEs to your own procurement for the MOD.
The government has aspirations for the proportion of procurement provided by SMEs across Whitehall. As the MOD is the largest direct purchaser in government this has particular relevance to me.
So I am keen to encourage our prime contractors to do a better job at informing my officials of the number of SMEs and the value of their contributions to contracts placed with larger companies.
And at the other end of the scale our new approach to industrial engagement encourages overseas based suppliers to invest in the UK's defence and security sector.
I will be working with overseas based suppliers through the defence and security industrial engagement policy to promote the UK as a prime location for their supply chains and for research and development investment, and technology transfer.
This policy initiative to encourage inward investment was launched this spring and has already secured its first accredited member, with another about to sign and several other overseas based contractors showing considerable interest.
My third priority, where I believe a fresh collaboration can take place, is working together to encourage your business growth through exports.
In contrast to the previous government, I am not embarrassed about responsible defence exports.
We need responsible exports and we shall be clear about the licencing regime which governs what can be sold.
I am clear that Britain's defence sector is a vital strategic asset to this country.
Not only for the vital role you play in helping to create military capability.
But also for the contribution you make to Britain's economy.
The jobs you sustain, the skills you maintain and the taxes you pay.
It is because we recognise the importance of that strategic asset that we worked so hard to ensure that the UK's national security interests were properly protected in the BAE/EADS (British Aerospace/European Aeronautic Defence and Space Company N.V.) merger negotiations, something of a major, if completely unexpected, preoccupation in my first month as a minister.
A strong UK defence sector, manufacturing, servicing, and crucially exporting, is a vital part of our strategy of rebalancing our economy so it can return to sustainable growth.
That is why the MOD is committed to supporting the defence growth partnership work led by BIS (Department for Business Innovation & Skills) and announced by the Prime Minister at the Farnborough International Air Show in July.
It builds on the successful model of joint government and Industry engagement already established for the aerospace sector. The partnership will identify ways to remove barriers to growth and enhance the competitiveness of the UK defence sector.
This will contribute to the overall approach set out earlier this year in our National security through technology white paper, working to enable UK-based industry to be competitive and provide the best value for money in meeting our defence and security needs, as well as helping you to export successfully.
But defence exports are unlike other products:
They are more than simple sales of hardware;
They are high value, highly regulated and play an important role in foreign policy as well as just contributing to balance of payments;
Fellow governments are partners;
For us in our pursuit of bilateral relationships and in pursuit of national security and international stability;
For you, in terms of industrial and technological co-operation.
So what can government do better?
First, we can optimise your prospects for export success in the formulation of our own acquisition plans;
This is about acquisition processes that will take better account of the commercial landscape, building in exportability;
This needs a new system for building robust business cases, setting out why more readily exportable capabilities are also in the interests of UK defence.
Second, we can help to make sure that UK products are the best and most advanced on the market;
Making sure the wider package on offer to our allies is as attractive as it can be.
Export success depends on more than just the hardware on offer and I will back you in meeting the wider requirements of our allies. For instance, by providing the capacity, wherever possible, for training alongside UK forces, or helping you to provide long-term equipment support and the responsible transfer of technology.
Without the first rate innovation the UK defence industry creates, the MOD cannot fulfil its mission of defending the nation.
But innovation is also key to exports in the long run.
It will be impossible to sustain this innovation without sustaining the science and engineering skills on which it is built.
It is our intention to sustain investment in defence science and technology, halting years of decline in this spending, to ensure our armed forces continue to use state of the art techniques and equipment.
That is why, in one of my first acts as a minister, I signed a concordat for the MOD to support the exciting Bloodhound project which hopes to smash the land speed record in a cutting-edge vehicle, driven by an RAF pilot, with support from the army's Royal Electrical and Mechanical Engineers, and using Typhoon test engines from the RAF.
This MOD support is specifically to inspire young people to study maths and science at school, becoming the engineers of the future that you, and we at the MOD, so urgently need.
Encouraging engineers and scientists in Britain to make the most of their innovative talent is critical for our future export prosperity.
Finally, we can intervene when necessary, banging the drum for British products whenever ministers are overseas, from the Prime Minister down, to a degree that Labour completely neglected to do in their years in government, with some notable exceptions.
William Hague told us last week, to the incredulity of the party conference audience, that he is already the first Foreign Secretary since we were last in government to have made bilateral visits to Canada, New Zealand and Australia, 3 of the Five Eyes grouping, our closest defence partners. None of his Labour predecessors did so.
I can assure you that this whole government is energised to help you create opportunities to sell your world leading products and services.
Promotion activity in government is led by the Defence & Security Organisation within UK Trade & Investment, who you will all know well, and with whom I am already working closely.
It makes sense to combine responsibilities for defence procurement and for exports within MOD.
My role will be to enable both.
In concluding I want to re-emphasise my commitment to maintain a dialogue with you.
When it comes to cutting bureaucracy and helping you on exports, I am not just listening, but acting.
When it comes to developing science and engineering skills and supporting innovation, I am not just listening, but acting.
And, when it comes to developing the best way ahead for reform of acquisition and the future of DE&S, I am not just listening, but acting.
I want the MOD to be a world-leader in defence acquisition, so that other nations look at the UK model as an exemplar.
The only way we are going to achieve this is with your support.
Thank you.
Published 16 October 2012