Nato: the case for collective defence in the 21st Century
Speech by Philip Hammond, Secretary of State for Defence.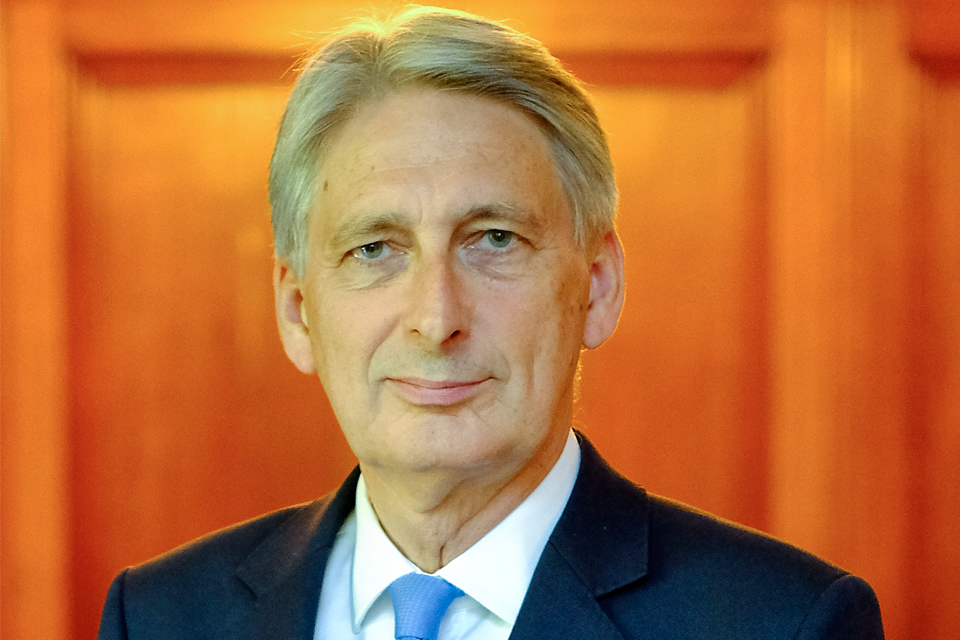 Introduction
First let me begin by thanking Brent Scowcroft for his words of introduction.
It is an honour to be introduced by someone with such a record of service to this country.
I know that Gen Scowcroft has recently highlighted the importance of taking care of the transatlantic relationship as we go through difficult times, that is very much the focus of my speech today.
And if the announcement of a $500 billion budget cut doesn't count as difficult times, I don't know what does.
Seventy years ago this month, in January 1942, Winston Churchill was in the United States for the Arcadia conference; the conference that set the strategy for the allied victory in the Second World War.
The despatch of US Army, navy and air forces to Britain was imminent; marking the second time in a century the United States had come to the aid of the democratic nations of Europe in time of need.
And it wouldn't be the last time, by the end of the decade, this trans-atlantic alliance would be formalised in the North atlantic treaty organisation (Nato) the most powerful military alliance ever to exist, its primary mission to defend its members against a new threat to the free world, the threat of Soviet Communism.
Today, here at the Atlantic Council, now 50 years old and formed to promote trans-atlantic co-operation, I want to talk about the future of Nato, why it remains important, and how it can respond to the budget pressures that all its members are facing.
The North Atlantic Alliance
There are 3 central arguments I want to make:
First, that collective defence is the only practical response to the world we live in; a world in which the unpredictable and diverse threats we face cannot be dealt with by any single country acting alone; and where the economic and fiscal challenges we face mean our only hope of sustaining relative defence capability is through effective collective action.
Second, that however pressing the growing importance of the Asia-Pacific region is to the United States, the alliance between the US and the countries of Europe is, and will remain, of vital interest to both continents.
There may be times when our interests diverge, but they will be far outnumbered by the times when our interests are held in common.
The fact that other regions are growing in power and influence is a reason to strengthen north atlantic bonds rather than weaken them.
Third, that Nato is the best vehicle to advance our shared security agenda, it is established, proven, and based on shared values.
But as effective as Nato can be, Afghanistan and Libya have shown that the alliance as a whole, and the contribution of some of its members, falls short of what our collective defence requires; in terms of capability, in terms of the balance of contribution, and in terms of the will to deploy.
In times of economic austerity, fixing these problems will mean finding smarter ways of working together to get greater capability from the resources that exist.
The anglo-american relationship
But before I make these arguments, as this is my first visit to the United States as Defence Secretary of the United Kingdom, I want to take a moment to reaffirm the special bonds that unite our two nations.
The bonds of culture and history; the bonds of commerce and business and of a prosperity underpinned by free markets and competition.
Bonds of friendship between our peoples; and bonds created by our shared values, freedom of speech and conscience; democracy and the rule of law.
A rule of law base on the Magna Carta, signed nearly 800 years ago at Runnymede in my own Parliamentary Constituency (and fittingly commemorated to this day by a memorial erected there by the American Bar Association).
Both Britain and the United States have strong and special relationships with other individual countries, with some of whom we share many of these common bonds.
But the anglo-american relationship remains unique, proven and time honoured, particularly when it comes to our defence relationship.
It was Churchill who warned in his famous speech of 1946 in Fulton, Missouri that a fraternal association between our two nations would not be enough in the face of the challenges of the erupting Cold War, that together we needed to usher in a new type of defence relationship based on integration between our nations and with our allies of doctrine and weapons systems.
My predecessor was a committed advocate of the trans-atlantic relationship.
He and I may be different in style, but on this issue (as on many others) we are at one on substance and I would not want to leave anyone in any doubt that my commitment to that relationship is equally strong and equally deep.
So let me set out why I believe we need to strengthen the bonds of our collective defence in this new era.
Collective defence
In placing the North Atlantic Treaty before the Senate, back in April 1949, President Truman observed that:
The security and welfare of each member of this community depends upon the security and welfare of all. None of us alone can achieve economic prosperity or military security. None of us alone can assure the continuance of freedom.
So it was in 1949, so it remains today.
International terrorism, nuclear proliferation, failing states, resource depletion, the security consequences of a changing climate, this is a world of diverse and evolving threats, all of which have a global dimension.
And in a globalised society there are no corners left to hide, hoping that bad things happen to someone else.
The fact is, in this era of austerity, when budgets across the democratic world are being squeezed, none of us, not even the United States, can afford, in the long-term, the astronomical resource commitment required to deal with every threat from every source concurrently and with certainty.
So, collective defence is the only rational and long-term sustainable posture.
Shared future
But this is about more than mutual defence, some "alliance of convenience".
It is about an alliance of principles too; the mutual interest that comes from being democratic, open, trading powers who believe in freedom of speech and thought and the rule of law.
The adoption of dynamic capitalism in the Asia-Pacific Region and in South America is creating movement in the tectonic plates as relative economic power shifts south and east.
It is unsurprising that the mature economies of North America and Europe look beyond the north Atlantic area, and particularly into the Pacific, to ensure their prosperity and indeed their national security.
But even if we nations of the North Atlantic Alliance find ourselves sometimes in economic competition, there is also a strong logic to our continued co-operation.
It is in all our interests that the emerging powers become responsible members of the international community, observing the norms of behaviour and international law that have been established over the past half century to provide stability to the global system.
And it is in all our interests that the arteries of global trade are kept free, open and running.
For example, our joint naval presence in the Arabian Gulf, something our regional partners very much appreciate, is key to keeping the Straits of Hormuz open for international trade.
The Royal Navy will continue to play a substantial role as part of the Combined Maritime Forces, both at the Headquarters in Bahrain, and through our mine countermeasure vessels which help maintain freedom of navigation in the Gulf.
Disruption to the flow of oil through Straits of Hormuz would threaten regional and global economic growth.
Any attempt by Iran to close the Straits would be illegal and would be unsuccessful.
Just one very real and very current example of where US and European vital interests coincide outside the north Atlantic area.
Reminding us, yet again, why, as attention naturally drifts to the Asia-Pacific region, Europe and America have more reason to work together rather than less.
Because we are natural partners and Nato is a strong and durable expression of that partnership.
But like any relationship, that partnership must not be taken for granted. From time to time, it will need a little attention to deliver for all its members.
Now is one of those times.
So let me turn to the challenge ahead of us.
The challenge
The successful response of the alliance to the crisis in Libya, has reconfirmed the utility of Nato, in delivering military force in a coalition and serving the needs of international security.
When the United Nations Security Council passed resolution 1973, who did they think would implement it?
When sustained multinational action was required, Nato was the only realistic coordinating mechanism.
Nato provides a ready structure for joint and combined operations which it is impossible to replicate quickly elsewhere.
Members can contribute to operations using existing protocols and structures.
Other partners outside the Alliance can be swiftly and effectively accommodated, as both the Libya operations, and ISAF operations in Afghanistan show.
That is why Nato remains the most powerful alliance in the world and the most successful tool for collective defence ever invented.
But at the same time, Libya and Afghanistan have highlighted the significant difficulties we face in ensuring that Nato continues to serve the needs of collective security.
In the course of the past year, two US Defense Secretaries have felt the need to express their concern about the future of Nato.
Both Robert Gates and Leon Panetta, each in their own way, has asked fundamental questions about the future of the alliance.
Why does the alliance struggle to generate deployable capability from the huge forces nominally available to it?
Are we seeing the beginning of a two-tier alliance with some allies less willing to participate in operations than others?
And the $64,000 question: How long will public opinion in those nations who invest proportionally more in defence capability be willing to subsidise the defence of those who invest less?
The questions were clearly and fairly posed from this side of the pond.
So, how should the European side of the alliance respond?
Econocmic reality
First, with frankness.
We have to recognise that a problem exists in order to solve it.
And what the problem is:
Too many countries are failing to meet their financial responsibilities to Nato, and so failing to maintain appropriate and proportionate capabilities.
Too many are opting out of operations or contributing but a fraction of what they should be capable of.
This is a European problem, not an American one.
And it is a political problem, not a military one.
But the second thing we have to be is realistic.
The economic and fiscal circumstances in which most developed countries find themselves makes this problem difficult to fix in the short term.
In his message to the Senate in 1949, President Truman talked of security and economic prosperity.
Recognising a central historical truth, that military power and economic power are inseparable.
Back then, the 'Marshall Plan' and Nato were parts of the same strategy, a strategy to rebuild European power so that it could assist the United States in the containment of Soviet communism.
Forty years later the Cold War was won largely because the Soviet economic system could not sustain the investment in defence required to match Nato's power.
Without strong economies and stable public finances it is impossible to build and sustain, in the long-term, the military capability required to project power and maintain defence.
That is why today the debt crisis should be considered the greatest strategic threat to the future security of our nations.
In the United Kingdom, the government is tackling the budget deficit we inherited and a defence programme that was overheated and unrealistic.
We have had to make some tough decisions to get the programme back on track and sustainable in the long-term.
As a result, the British armed forces that will emerge from our defence review will be formidable, flexible and adaptable, supported by the fourth largest defence budget in the world, meeting our Nato responsibilities and equipped with some of the best and most advanced technology in the world. Pound for pound one of the world's most capable fighting forces.
The United States itself, is having to rein in defence expenditure as a strategic imperative to bring budget deficits under control.
The baseline from which the Pentagon is reducing is clearly in a different league to other Nato members.
But the action being taken by the UK, by the US and other allies to bring their fiscal positions under control is itself a strategically essential underpinning to future sustainable defence capability.
So the simple truth is clear: across the alliance, aggregate defence expenditure is certain to fall in the short term and, at best, recover slowly in the medium term.
More money is not going to be the answer.
The challenge is to maximise the capability we can squeeze out of the resources we have.
Prioritising ruthlessly; specialising aggressively and collaborating unsentimentally.
Necessity drives innovation and it breaks down barriers.
With budgets so tight, allies need to revisit approaches and ideas that might previously have seemed politically unacceptable.
The Secretary General's smart defence points the way to how this is likely to be achieved.
The goal in these straitened times is to deliver greater capability that is, crucially, available for operational use.
Smart defence
Let me suggest three ways we can make this happen.
First, this work needs to begin, and begin now, with an objective and clear-sighted assessment of the current state of Nato's collective competence.
This needs to take account of what we know of reductions that are already planned, how these impact on current capabilities and how well these capabilities are supported and able to be sustained.
We should stack that assessment up against Nato's stated level of ambition, which is still less than one year old.
That will enable us to identify the gap that we need to tackle.
This will not be a comfortable exercise, but we need to start telling ourselves what our potential adversaries will already have worked out.
Such an analysis will also provide a basis from which we can collectively direct the drive towards a number of capacity enhancing actions: greater pooling and sharing of capabilities; mission, role and geographic specialisation; greater sharing of technology; co-operation on logistics; alignment of research and development programmes; and more collaborative training.
This is not an exhaustive list, but contains what are likely to be the most promising ideas.
Second, we need to deal with the sensitive issue of political solidarity.
Alliance solidarity, particularly the article 5 commitment, remains sacrosanct.
But we may need to think again about how like-minded allies can operate better together for non-article 5 operations.
It seems odd that non Nato nations can use Nato's SHAPE HQ and assets to undertake EU operations, so called Berlin Plus, yet Nato allies who want to undertake operations are unable to do so if there is no consensus at 28.
We must find a way to allow the assets of the alliance, including the command structure, to be used by the few on behalf of the many to implement the will of the wider international community.
Third, we need to build on the ability of non-alliance members to contribute to Nato operations.
Both Libya and Afghanistan have shown how agile Nato can be in incorporating the contributions of outsiders.
We should capitalise on this experience in making it easier to for non Nato nations and key potential partners, such as Sweden, Australia, Qatar, UAE, Japan and South Korea, to contribute to Nato's operations; to fight as well as facilitate, often without the caveats that some alliance members insist upon.
Building defence partnerships
That is why another part of making smart defence a success should be making the alliance more flexible, encouraging collaboration among groups of members, including with partners outside the alliance, which could have the effect of boosting the overall capability of the alliance.
Such an approach allows natural bi-lateral partnerships and regional groupings to flourish and crucially has the capacity to add value to the capabilities available to the alliance as a whole.
Britain is actively pursuing such collaborative initiatives.
The new Northern Group of nations, which includes the Baltic and Nordic countries, Germany, Poland and the Netherlands, as well as the UK, is part of this process for us.
The Franco-British Defence Treaties, signed last year, herald another deepening partnership for the United Kingdom.
The decision by France to rejoin Nato's integrated command structure has opened the way for much wider defence co-operation between our two countries which should deliver capability available to the Nato alliance as a whole.
More widely, since the publication of our Strategic Defence and Security Review last October, we have signed three defence Treaties, 26 Memorandums of Understanding and many other subordinate agreements with nations we see as key long-term partners, including Nato members like France and Turkey and emerging powers such as Brazil and Vietnam.
All of these relationships will enhance, not diminish, Britain's ability to contribute to Nato.
This is an on-going programme, we are currently negotiating other agreements with a range of other key allies and this is in addition to our extensive and intensifying defence co-operation with America.
Britain's commitment to retain our nuclear deterrent means that our collaboration with the US, which is historic, broad and deep, will continue and strengthen.
We will be working closely with the US on a bi-lateral basis over the decade ahead as we regenerate our carrier strike capability, to the significant benefit of Nato. And I look forward to signing an agreement with Secretary Panetta later today that will set out how we will take that partnership forward.
Our approach of building a network of targeted co-operation with key partners, within and outside of the Nato alliance, is aimed at making smart defence real.
We think it shows what can be achieved when major defence nations put their minds to it and when circumstances demand it.
There are many different ways of working together and we should not be afraid to explore initiatives that add value to the capability of the alliance as a whole.
But for these initiatives to benefit the alliance, the capability that is produced has to be additional and it has to be deployable.
As the going gets tough, we must resist the temptation of "cosmetic" capability and focus resolutely on that which is real.
Conclusion
In conclusion ladies and gentlemen, the solidarity of the Nato alliance is something we have come to take for granted over the decades.
Of course there have been tensions from time to time, but that is always true within even the closest families.
What Secretary Gates and then Secretary Panetta have done is remind us that the alliance cannot rest forever on the post 9/11 surge in US defence spending. And there could scarcely have been a more timely day to make that point.
In the absence of a "crock of gold" anywhere in sight, that means we must renew our vows, and resolve to work smarter, to deliver more with less, by working ever more closely together.
Doing so will provide reassurance to each other and to those who observe us.
And the Chicago Summit provides the perfect opportunity.
It will also offer the chance for the Nato allies to demonstrate the same resolve in drawdown from Afghanistan, and in post 2014 support for ANSF, as they have in prosecuting the campaign.
The Europeans need to reassure the US that we are serious about defence; the US need to reassure Europe that you are not going away; and Nato as a whole needs to reassure the world of our solidarity and continued commitment to our own, and to the world's security.
It is worth recalling that 20 years ago some powerful voices were questioning the continuation of Nato in the aftermath of the fall of the Berlin Wall.
We should therefore take some considerable satisfaction in the fact that Nato has proven itself both robust and flexible over the years, flourishing as its membership has grown, and its strategic concept has changed.
But now, perhaps, more than ever the challenge of renewal is urgent.
We have seen unfold over the last few years the most severe economic crisis to engulf the countries of the North Atlantic alliance since the 1930s and it is not over yet.
And when all of us face the same inexorable pressure to reduce deficits; when defence must compete for a share of a shrinking pot of money, it becomes ever more difficult to justify to our citizens delivering security for those who seem reluctant to value it by investing in it themselves.
So the wake up call has come!
Now, let's work together to ensure that the resourcefulness that has allowed us to triumph in adversity in the past, is used to turn this fiscal challenge into an opportunity.
An opportunity to work more closely and effectively together.
To strengthen and renew the Nato alliance as it enters the next phase of its proud history.
Published 5 January 2012