Speech delivered by Peter Luff, Minister for Defence Equipment, Support and Technology.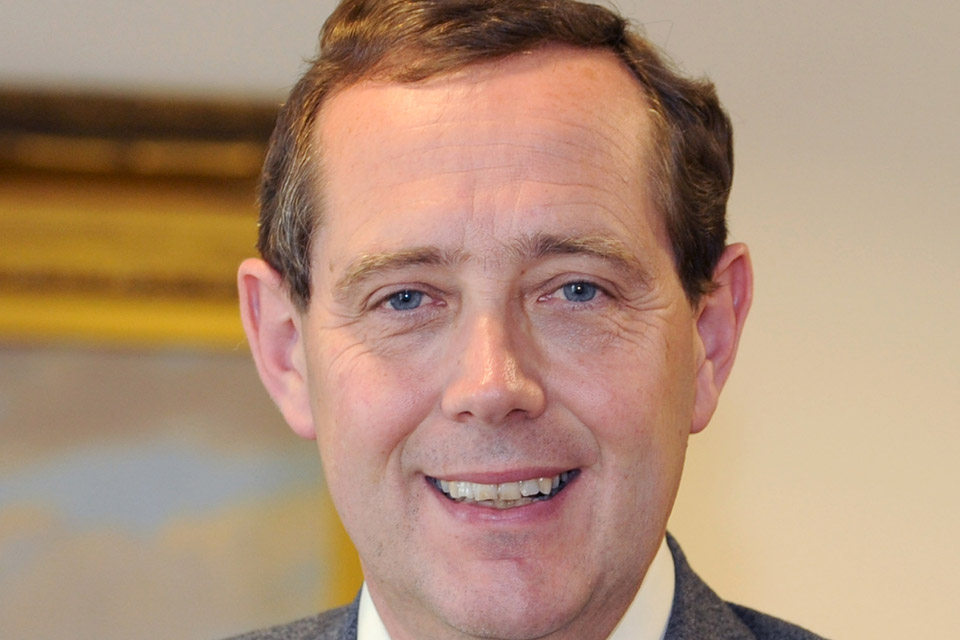 Thank you Stephen [Intellect] for that introduction, and for inviting me to speak tonight.
I'd also like to thank Lockheed Martin UK for sponsoring this evening's dinner.
But I particularly want to thank everyone in this room who is supporting operations in Afghanistan and has helped to bring operations over Libya to a successful conclusion.
Almost literally overnight you helped us field capability to get success in that campaign.
I'd particularly like to highlight the success of Eurofighter Typhoon in that campaign.
It proved itself to be a highly capable aircraft.
I know that many of Intellect's members work on C4ISTAR, something the public knows little about.
It's the unseen link between teeth and tail.
But the effect is there for all to see.
Our mission in the skies above Libya would not have been possible without cutting-edge C4ISTAR.
Our ability to target and direct munitions on the enemy, not on civilians, was C4ISTAR in action.
It gave us a strategic edge and we're grateful for your support.
What I'd like to talk about this evening is in three parts.
I'd like to share my strategic priorities with you.
I remember when the former Chief of the Defence Staff, Sir Jock Stirrup, made the first of many regular calls on me, looked me in the eye in his inimitable way and barked, "Well Minister, what exactly are your strategic priorities?"
His words have echoed in my mind ever since because strategic priorities really matter.
I'd like to outline the overlapping mechanisms which I believe will deliver these priorities.
And building on one of those mechanisms and playing to your interests, I'd like to focus on technology.
How we encourage it; exploit it; and support it.
It was Liam Fox's firm view that my role must include science and technology.
And it was made clear to me on day one in the job that my Ministerial title should include "technology", but broadly defined so that it included science and innovation, to which I am deeply committed.
This stems from a personal interest in science and technology, I've often said that if I had my time before politics over again, I think I would have been a civil engineer.
But it's also because defence challenges need cross-disciplinary solutions from scientist, analysts, and engineers.
Because ultimately it's the scientists, analysts and engineers who give our armed forces a battle-winning edge that protects our men and women in uniform.
So I take defence science and technology very seriously.
Of course, science and technology doesn't exist in a vacuum in defence.
When we came into office our economic inheritance was fast becoming a national security liability.
It would have been hypocritical had defence not helped to reduce the fiscal deficit.
This was compounded by an unaffordable equipment programme.
This had to come to an end, which requires us to take some difficult decisions.
But the fact is now, for the first time in a decade if not longer, we've brought the MOD's future plans and budget broadly, and I emphasise broadly; we're not there yet; we still need to take hard decisions, back into balance.
But it still allows us to spend around £150 billion on new equipment and its support over the next decade.
This doesn't mean the challenges have receded.
When things go wrong, the media blames the MOD and we blame industry for things which are not really industry's fault.
I believe that customers get the suppliers they deserve, just as management gets the workforce it deserves.
Our armed forces and the British taxpayer deserve better.
I have an objective which is to make us a better customer. A tougher, more intelligent customer. One who prizes true value for money over perfection at all costs.
Who wants British suppliers to compete in the global market, not rely on a significant yet shrinking domestic market.
And your long-term viability relies on helping us become one.
That's why priorities matter.
So here are my 5, interwoven, strategic priorities.
My first priority is to acquire the equipment, support, and technology we need at the right time, and at a price we can afford.
In order to achieve this I must, second, construct a sustainable, credible, equipment and support programme; and third, ensure that the MOD's acquisition process has the right people and systems to help them do that.
Only when these are in place can I, fourth, win the confidence of the rest of government and support of a sceptical public weary of high profile acquisition failures; and so, fifth, enable and support industry to be healthy and competitive with special emphasis on high technology, SMEs, and exports.
Delivering these priorities requires several overlapping mechanisms.
They range from things like:
process (with the Materiel Strategy)
co-operation (particularly with, but not limited to, the US and France); and
involvement (such as the new Defence Suppliers Forum and the separate one for SMEs. And the SME forum is really delivering outcomes for me)
To things like:
incentive (be it profit, innovation, or exports)
and I have to make sure my own organisation can make the cultural changes (where "good enough now", not "perfect later" is our mantra)
And things like:
the power of sanction (through the newly-established Major Projects Review Board)
controlling costs by reviewing - as we have - single-source procurement
and clarity and honesty which the white paper, which I told the House of Commons today we will publish next month, is designed to bring, and I'll come on to that at the end
It also includes cross-government working in areas such as security, space, and cyber, which I know many of your members are engaged in.
But technology underpins so much of what we do in defence: encouraging it, exploiting it, supporting it.
The world is more technologically enabled than ever before, and the global pace of development and availability is accelerating.
Britain's armed forces need access to the latest technology to defeat evolving threats.
Thankfully, this country has a long and proud history of invention and innovation.
Pure research by UK scientists continues to push at the very limits of mankind's knowledge.
The country's research base is among our greatest national assets, and vital for our future.
In these testing times, we must play to our strengths as a nation.
I was very glad when, just last month, the government allocated an additional £50 million for a new research and technology hub to exploit the commercial possibilities around the exciting new material graphene, which certainly will have defence and aerospace applications.
That's why, despite enormous pressure on public spending, government funding of £4.6 billion a year for science and research programmes has been protected in cash terms until 2015.
The same logic applies to defence.
Delivering the adaptable armed forces we need requires us to have a strong defence science and technology industry.
That's why, despite the enormous pressures on the defence budget on top of the wider financial challenges, I expect to see defence science and technology rise slightly in cash terms over the current spending period.
Now that's not perfect, and in my view it is not enough.
But in the current circumstances it's the best I can do.
This is not perfect, I would like to increase investment, not least to compensate for the big reductions made by the last government.
So this is as good a result as anyone could reasonably expect.
There are three important reasons why defence science and technology fared better in the CSR (comprehensive spending review) period than most.
First, because it gives us a critical advantage over potential adversaries, and is saving people's lives as I speak.
Second, it can help to deliver better value for money.
And third, we believe that defence science and technology can lead our economic recovery, not least through exploitable Intellectual Property; the opportunities to collaborate, for example with France; and the chance to make that economic recovery an export led one.
All three come under my strategic priorities.
But how do we encourage, exploit, and support technology in practice?
Once again, having clear priorities helps enormously.
While Afghanistan remains our main effort in defence, we need to balance the immediate application of expertise on today's battlefields with long-term research focused on potential future conflicts.
We have decided that our investment should concentrate on developing capabilities and countering threats in priority areas such as autonomous systems, sensors, new materials (including nanotechnology), cyber, and space.
Our in-house scientists at the Defence science and technology laboratory (Dstl), have encouraged innovation in Synthetic Biology and Data Intensive Systems by funding joint calls with Research Councils.
And innovative techniques such as Dstl's Horizon Scanning programme will help us to anticipate technological shocks, and to spot opportunities.
But real success is measured by our ability to translate ingenuity into combat edge in the field.
And the balance has shifted in recent years.
Defence science and technology still has an important role to play.
For example, we've just seen things like Super Bainite, a new armoured steel which could be used on future armoured vehicles.
Or the Common Defensive Aid System which is a great example of Dstl working with industry to improve safety for air crews, and providing better value for money.
But spin-in from the wider commercial area now exceeds spin-out from government.
We in government must therefore engage more effectively with you in industry and universities, especially those who are new to defence, to deliver the next generation of military equipment and technology.
So you Intellect members have an incredibly important role to play.
I would encourage all of you to engage with the MOD's Centre for Defence Enterprise (CDE) in Oxfordshire, run by Dstl.
The CDE gives industry greater visibility of our requirements and challenges; it's a potentially quick route into the defence market, and particularly for SMEs; and doing so can increase market awareness of a particular capability.
And, in partnership with the Technology Strategy Board, we have launched the Defence Special Interest Group whose aim is to enhance innovation and exploitation of science and technology in the UK supplier base, particularly though cross-fertilisation between the defence and non defence sectors.
So there are successes on which we are going to build.
And we will make our plans to do so as transparent and stable as possible so you can bring your unique skills to bear, and plan your research investment with greater confidence. Which brings me neatly to our plans for the future.
As you know, earlier this year we published our green paper on 'Equipment, Support, and Technology for Defence and Security'.
I was grateful for Intellect's thoughtful contribution to the consultation.
I'm sorry that the white paper has taken a little longer than we anticipated, but we had to take account of a lot of other changes first.
We have reached a consensus in government about our approach, and it's now more a question of timing than substance.
And even without a white paper published, I think most of you understand the general thrust of our intentions.
To use the market where we possibly can while protecting our national security and sovereignty requirements (although we expect these to be limited).
To only use the defence budget for necessary and affordable defence capability.
And as I said earlier, to provide strong support for technology investment, and exports while creating the right conditions for growth.
We must make it easier for SMEs to engage in defence.
And I know Intellect members will be particularly interested in the improvements we are making in the new FATS (Framework Arrangement and Technical Support) arrangement.
They'll be set out in the white paper.
We're planning to engage a larger community of specialist expertise and I'm hugely encouraged by the level of response to our recent advertisement.
Fighting for a global level playing field is also part of my remit, and I hope that the recent treaties with the US and France will go some way towards doing just that.
Looking further ahead, I think we have three main challenges.
First, I don't doubt for one moment the benefits of blue skies and long-term research.
It balances our focus on the here and now, and is the best guarantee that the here and now of 10 to 20 years' time can be met with confidence.
For instance, and of interest to Intellect members, a good deal of cyber research has been done in our universities in the last two decades.
So now that cyber has come to the fore as a top-tier security risk.
We in defence and security need to find better ways of working with the people who know what potential opportunities and threats will emerge in the next two decades, people in our excellent universities.
That's why we've introduced defence sponsored PhDs where candidates will investigate common interests and share the results.
Second, how do we get the balance right between the here and now, and our future needs?
There are many options, not least closer co-operation with partners like the US and France.
Third, we must become better at communicating the importance of committing scarce resources to invest in defence science and technology.
I mentioned the power of C4ISTAR earlier, and also its invisible nature.
We must help people understand why technology which can't be seen or touched is as vital as tanks, ships, or planes.
Or why retaining skills like systems engineering and systems integration is essential for future growth.
I think the new Joint Forces Command established in the 'Levene review' will help in this regard.
Ladies and Gentlemen, I hope I've been able to convey my passion for defence science and technology.
I couldn't hope to do my job without it.
It's helping to save lives on the frontline as I speak.
The technology industry is a vital part of our economy, and we will do all we can in government to encourage its growth.
In return, I need you to keep investing in defence science and technology, and your support to deliver the equipment our armed forces need, at a price the taxpayer can afford.
Published 14 November 2011