2011/06/25 - Armed Forces Day
Speech delivered by Minister for the Armed Forces in Plymouth, South Devon on Saturday 25 June 2011.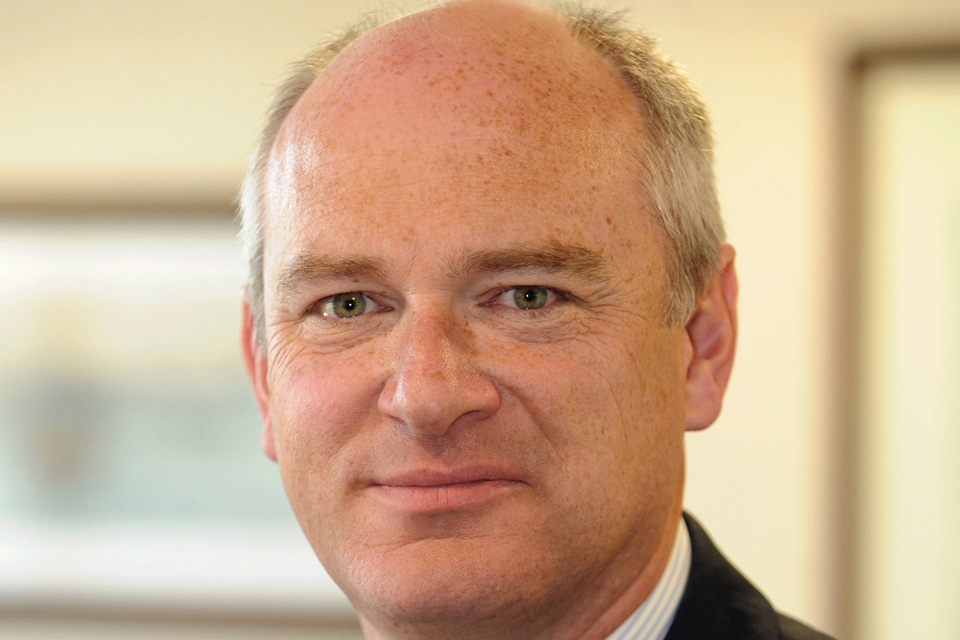 It's an honour to be here in Plymouth to celebrate Armed Forces Day.
With members of our Armed Forces who represent the very best that this country stands for.
With their friends and family.
And with veterans whose service we will never forget and always honour.
This is the day when the rest of us can show our patriotic support for all these heroes, and their outstanding contribution to this country.
Because in this country, the respect we have for our Armed Forces is deeply embedded in our national make-up.
As a Devon MP with long-standing ties to Defence, I've been privileged to witness the professionalism and courage of our Armed Forces at first hand.
Indeed, there are few families who are not touched in some way by our Armed Forces - even simply by taking pride in the work they do to defend us.
And what all of us recognise - and what links the generations - is that those who serve stand for honour and sacrifice; they put themselves after others; their country before self.
Plymouth has a proud military and maritime tradition.
From Drake to the Civil War; from the 'Glorious Revolution' through two World Wars, the sons and daughters of Plymouth have been at the heart of our nation's history.
Today, Plymouth men and women are serving on the front-line once more - in operational theatres worldwide, often in difficult and dangerous conditions.
The Royal Marines from Headquarters 3 Commando Brigade and 42 Commando are in Afghanistan in force.
So too are their colleagues from 30 Commando Information Exploitation Group.
And the Gunners from 29 Commando Regiment Royal Artillery are providing their usual formidable support.
So behind the flags, parades, and other events up and down the country to mark Armed Forces Day, we should remember that, as we speak, in this country and overseas, these brave people are putting their lives on the line - on the ground, in the air, and on the oceans - to keep us safe and to build a better world for our children.
We must also remember that each one of our soldiers, sailors, and airmen is also a wife or a husband; a father; a mother; a son or a daughter.
They do not choose this vocation for an easy life, and the pressure on their families is considerable.
So I want to thank all those who support their loved ones in the Armed Forces - through good times and bad.
And let's not forget that 15% of today's Armed Forces are Reservists who, time after time, have come to Britain's aid by supporting the Regulars, and remain integral to the future of Britain's Defence.
Nor should we forget the Cadets, or the adult volunteers who can show them the virtue of commitment and the rewards of success as our youngsters prepare for life as responsible citizens.
Of course, those serving in our Armed Forces will one day move into the larger family of veterans.
Armed Forces Day is a celebration of our veterans' community too, whatever their age.
This means everyone from the 20 and 30 year-olds who have returned from operations in Afghanistan in their prime of life and are seeking new challenges on civvy street, to the older veterans who are part of our nation's living history.
They all have so much to offer.
And they are a constant reminder to younger generations that preserving our way of life and the things we hold most dear is sometimes hard won, and never guaranteed.
Finally, I mentioned Plymouth's proud military tradition earlier.
The warmth and hospitality the city has shown our Armed Forces, our veterans, cadets, and their families over the years, has been outstanding, and truly demonstrates the historic link between the military, the city, and the nation.
So I am delighted to announce that the City of Plymouth will host the fourth Armed Forces Day national event on Saturday 30 June 2012!
Armed Forces Day is coming home, and it's richly deserved.
I have no doubt that - with its superb maritime location and historic ties; and with full support from local authorities, the local veterans' community, serving military personnel, and you the public - Plymouth will put on a tremendous show.
I wish you every success in hosting the 2012 national event.
Ladies and Gentlemen, one of the marks of any civilised nation is the way it supports and respects those who fight for their country, and their families.
They are an integral part of who we are as a nation, and an inspiration to us all.
Let us honour that commitment by showing our support in Plymouth today.
Published 25 June 2011