Sanctuary and Energy Awards 2010
Speech by Lord Astor of Hever DL, Parliamentary Under Secretary of State.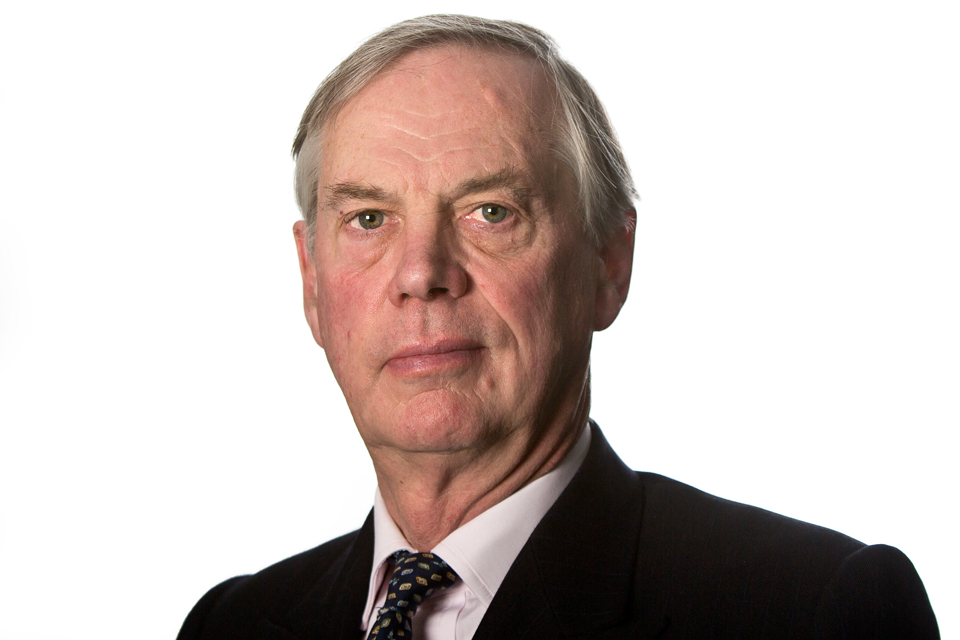 Thank you David [David Olney, Deputy Chief Executive, Defence Estates] for that kind introduction.
I was once introduced as "Lord Astor of Heaven", so I'm pleased you avoided that trap!
Good afternoon ladies and gentlemen.
The Prime Minister has said that he wants this to be the greenest government ever.
And we are absolutely committed to achieving this.
But the public rarely equate defence with being environmentally friendly; with nurturing, protecting, and conserving.
As a farmer, I have always taken a close interest in the management of the Defence Estate, so I know this to be patently untrue.
That's why I am delighted to be presenting this year's Sanctuary and Energy Awards which shine a light into the tremendous work that defence is doing in these areas.
The awards recognise the achievements of teams and individuals across defence who have 'gone the extra mile' to make a real difference to heritage, fauna and flora, and conservation management across the estate.
And the inaugural Energy Awards recognise people's efforts to conserve energy and cut carbon emissions.
The award citations will be read out in a few minutes, and I hope you enjoy hearing them as much as I've enjoyed reading them.
But I'd like to use this opportunity to say a bit more about the new government's commitments, and offer some observations on the awards.
Before I do, let me just make some wider observations about the work of Defence Estates.
I know that delivering a service can often be a thankless task.
People take it for granted when things are going well, but you will soon hear from them when they're not.
But it's right not to rest on our laurels, if 95% of surveyed properties in the UK are either standard 1 or 2, that is excellent news, yet it also means that 5% is not up to standard.
It doesn't mean that 95% of people are totally satisfied either.
Improving the quality of life for service personnel and their families matter, so let me thank all those concerned for their efforts to raise the bar still further.
Defence Estates also does a great deal for defence by taking a sustainable approach to our estate.
For example, the positive PR and income you generate by giving film and television programme makers access to locations, personnel, and equipment, from 'Songs of Praise' to 'Myths of UFOs'!
On behalf of the Ministerial Team, I want to thank everyone connected with the Defence Estates organisation for all that you do.
I am also delighted to launch this year's Sanctuary Magazine, the MOD's annual conservation magazine, which for the first time will be solely available online.
The magazine is unique.
The articles are fascinating and show that this department cares about nature conservation, heritage, and public access to the estate.
The stewardship of the Defence Estate is clearly in good hands.
And I'd like to thank the Editor, Clare Backman, for producing another outstanding edition.
The Coalition agreement states unequivocally that climate change is one of the gravest threats we face, and mitigating and adapting to this change is one of the government's central priorities.
It is a challenge which every part of government must rise to; defence is no exception.
For example, we are committed to cutting emissions from greenhouse gases and reducing our carbon footprint.
The department has done well, and I applaud all those who helped us to deliver the government target of a 12.5% reduction in CO2 emissions two years early.
It is the same story with the condition of our Sites of Special Scientific Interest, we've met our targets ahead of the formal target date.
The Prime Minister has talked at length about his vision of a 'Big society'.
He describes it as being "about government helping to build a nation of doers and go-getters, where people step forward not sit back, where people come together to make life better.
There is no better example than the thousands of people who make up the large and dedicated network of volunteer conservation groups, and whose conservation management skills are widely admired.
Or our people and partners working together and taking initiatives towards the goal of a more sustainable environment and a more engaged society.
As I said earlier, I am very proud of what's being done across the estate, but we're here today to honour the people who have gone that little bit further in conservation and smart energy use.
And a few themes caught my eye as I read the award citations.
You've challenged assumptions, you've taken decisions, and you've made changes that have led to positive benefits for the environment and, in many cases, saved the taxpayer considerable sums of money!
You were told that it was impossible to reduce energy consumption, or improve a Site of Special Scientific Interest in a danger area, yet you went ahead, you found answers, you delivered solutions.
This must have been satisfying, there's nothing like telling a big business that it's got it wrong!
We need champions who marshal good arguments and who are persuasive.
There are obviously some strong characters here amongst the award winners!
And while most people do want to make a difference, it sometimes needs champions to encourage and enable this change.
Broad behavioural change is essential if we are to sustain the improvements that you have started.
Yes, we need the technology of building energy management systems, for example, but the changes will only stick if our people modify their own behaviour.
When they do, the results are impressive: over quarter of a million pounds in reduced energy costs at just one RAF station.
Today we honour the best of the best in the MOD's approach to the environment.
Agility, lateral thinking, and responding to change are the hallmarks of today's winners.
And with these qualities, I believe that defence can lead the way across government.
Indeed, as the second largest landowner in Britain, we must.
With some 240,000 hectares, 45,000 buildings, and areas of outstanding natural beauty, we have the raw materials.
Because of the financial situation we have been left with, we will need to do more with less across defence.
That's why the work that all of you do, and which we are recognising today, is such an important part of our future.
Thank you again, and over to you David for the formal presentations.
Published 12 October 2010