Future Maritime Operations Conference
Speech by Sir Nick Harvey Minister for the Armed Forces.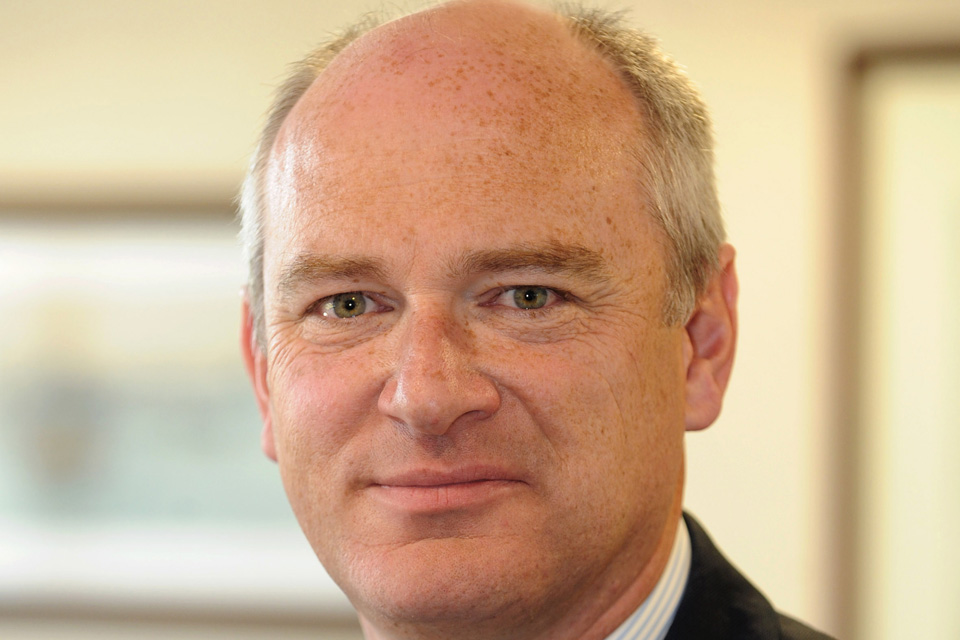 Good morning and thank you, Michael, for inviting me to speak.
It is a great pleasure to make my first set piece speech as Minister for the Armed Forces at RUSI's Future Maritime Operations Conference.
The last time I spoke at RUSI was back in January, and how long ago that seems! I discussed the possibility of a hung parliament where no single party had a majority, and also the need for the MOD to be robust with the Chancellor when he came knocking at the door for help with the budget!
Of course, now that I find myself in coalition government, I'm all in favour harmonious inter-departmental partnerships.
I'm also delighted to share the platform with the First Sea Lord, Admiral Stanhope.
And I strongly support his view that defence is a team game; his thoughtful remarks on what's required of modern naval forces today and what they are likely to be called upon to deliver in future, should give this conference plenty to discuss.
The last liberal minster to be closely involved in reforming the armed forces was the Minister for War, Richard Haldane, who greatly reformed the army for the challenges that lay ahead of it in the 20th century.
He also made the famously poor prediction in 1907, four years after the Wright Brothers took to the skies, that "the aeroplane will never fly".
So I am pleased that as we undertake a fundamental look at our armed forces to ensure that they are fit for the 21st century, we have liberals in government once again, we'll help to drive the change we know is needed, but we will be careful not to predict the future with absolute confidence.
In opposition, both the Conservatives and Liberal Democrats agreed that we needed a more comprehensive review than just a defence review.
That the nature of the threats we face required us to reconsider the distinction between security and defence.
Our only difference was semantics: the Conservatives proposed a 'Strategic defence and security review', an SDSR.
And we proposed a 'Strategic defence and security review', an SDSR.
But coalition is all about give and take so we got electoral reform, and an SDSR it is!
The serious point is this: we're having an SDSR, not three single service reviews, led by the requirements of foreign policy; and of course necessarily informed by the financial situation.
The Defence Secretary has likened conducting a defence review while engaged in Afghanistan to building a ship while still at sea.
And Afghanistan remains our top priority.
Liberal Democrat colleagues and I supported the initial intervention after the events of 9/11; we supported the significant deployment in Helmand in 2006; and continue to support the mission today.
We are in Afghanistan out of necessity, not choice, under a UN mandate.
So let me pay tribute to the contribution of all personnel currently deployed there.
As Admiral Stanhope and I have both seen at close quarters during our visit there, they are doing a magnificent job on our behalf.
We have to fulfil our operational commitments in Afghanistan, but we must also adapt our Armed Forces to face the changing international outlook and the future character of conflict, making a clean break from the mindset of the Cold War.
After 12 years without a defence review, when our armed forces have at times been overstretched, with legacy equipment programmes from the Cold War that are of less relevance today, and in our current economic and financial circumstances, an SDSR is long overdue.
I'll come on to the SDSR presently, but let me be quite clear from the outset: change is coming.
As the Foreign Secretary said last week, "put simply, the world has changed, and if we do not change with it Britain's role is set to decline with all that that means for our influence in world affairs, for our national security and for our economy."
He highlighted 5 key ways in which the world has changed: economic power and opportunity shifting to countries like Brazil, India, and China; the widening circle of international decision making; the increased complexity of protecting our security; the changing nature of conflict; and the emergence of a networked world.
These five changes will inform our clear, focused, and effective foreign policy, and will also shape the role for defence and security.
Our focus will be on our national interest, but this will be an enlightened national interest which recognises our response to the risks and threats we face will necessarily require us to operate as part of the wide international community, using all levers at our disposal, in NATO, in the EU, in the Commonwealth, and with partners far and wide.
That is why, some of what we in defence do will take on a new salience.
Put bluntly, prevention is better than cure.
Aspects related to conflict prevention, deterrence, and defence diplomacy need to be considered carefully as part of the SDSR in order to ensure that across government we are using our resources effectively. We must be clear and focused about the effect that Defence is designed to deliver.
Our armed forces can do many things to support government policy more widely.
But when considering fundamental reform we must do so with their primary mission in mind.
That is to maintain the capability to apply lethal force where needed so that political decision makers have the widest possible range of choices when making strategic decisions to protect the security of our country, our Overseas Territories, and our interests.
Our armed forces protect our citizens and territory by delivering this in two ways.
Firstly, by deterring and containing threats; preventing possibilities from becoming actualities.
Secondly, when deterrence and containment have failed, when diplomacy is exhausted, and as a last resort, by using lethal force.
On deterrence, let me say this.
The current policy of maintaining the UK's essential minimum nuclear deterrent remains unchanged.
The 'Trident value for money review' is looking at whether this policy can be met while reducing the cost of successor submarine and ballistic missile systems, including by shifting the balance between financial savings and operational risk.
The work will cover: the programme timetable; submarine numbers; numbers of missiles, missile tubes and warheads; infrastructure and other support costs; and the industrial supply chain.
But we do ourselves a disservice if we confine the concept of deterrence to nuclear weapons alone.
After all, deterrence is about applying power to influence potential adversaries, mitigate risks, and address threats without recourse to war.
In pursuing our national interest and protecting our national security, we must also remember the powerful deterrent effect of our conventional forces, particularly in the context of our military alliances.
Recently we've perhaps failed fully to recognise this.
So we want the SDSR to change that, to take a fresh look at what we are going to do to dissuade aggression, and how we might do this better.
Of course, establishing the basic reason for having armed forces needs to be placed in the context of global threats, now and in the future.
You will understand if I focus on the maritime aspects today, although our response to these threats often requires co-ordinated action on land, in the air, and in cyberspace, as well as at sea or under it.
This country is the world's sixth largest trading nation, although we've only got 1% of the world's population.
The history of this island nation is, in large part, the history of our maritime trade, carried on the waves of British exploration and expansion.
That trade's always been dependent on merchant ships to move goods around the world; the power of the Royal Navy to deter those who would threaten the lifeblood of our economy; and of course the seafarers down the ages who have made all of this possible.
That's as true today as it was in the days of Drake, Rodney, and Nelson.
The international shipping industry is responsible for moving around 90% of transportable world trade.
95% of this trade passes through just nine chokepoints like the English Channel, and the Straits of Gibraltar and Malacca.
While the population of the world has doubled in the last 40 years, maritime trade has quadrupled.
But such growth has its sinister twins.
The threat of piracy has re-surfaced in the public's consciousness.
Human trafficking is now the fastest growing criminal business in the world, the vast majority of which relies on transport by sea.
Maritime drug trafficking continues to grow, with most of the cocaine on the streets of Britain's towns and cities understood to have arrived here after an Atlantic crossing.
Just last month, HMS Manchester snared a drugs haul in the Caribbean that could have been worth £1.5 million on the streets here.
In strategic terms, energy security is equally important, with the import of liquefied natural gas by sea providing a rapidly increasing proportion of our energy supply, 35% by 2030.
And let's not forget the crucial humanitarian aid that the Royal Navy has delivered around the world in places like Haiti.
So the socio-economic case for maritime security makes itself.
How does that impact our Naval forces?
Where British interests and the defence of the UK have no geographical boundaries, we must have the ability to project power, influence and, if necessary, military force around the world.
Instability in one corner of the globe can quickly affect everyone.
If they ever did, our national interests no longer stop at the White Cliffs of Dover, Gibraltar, or the Falklands, important though all of these are.
The international outlook we face is sobering, the environment challenging and the threats growing.
It's a complex picture, characterised by uncertainty.
So we will need a broad, flexible and integrated defence posture.
We will need to be smarter about when and how to deploy our military power (whether that's diplomacy, training, deterrence, containment, or use of force); which tasks we can do in alliance with others; and what capabilities we will need as a result.
The main aim for Defence in the SDSR will be to ensure that Britain's defence is based on a clear definition of our strategic interests, an assessment of our role in NATO and other partnerships, the threats we face, the military capabilities we need to protect our interests, and the programmes we need to deliver those capabilities.
So, as I've said, we must begin with our foreign policy priorities, reflecting our interests.
The establishment of the National Security Council (NSC) allows us to have a full debate and ensure that departmental priorities align with our conclusions.
We must make the right judgements on the environment in which we will protect and promote those interests, in particular the threats and risks.
The MOD is playing a full role in work, under the auspices of the NSC, to establish a prioritised register of those risks which will be a key element of the 'National security strategy'.
Decisions on the capabilities required will be based on this overarching strategy.
We are determined to understand fully the operational and resource implications of the options.
The Secretary of State has therefore directed the MOD to undertake a range of detailed studies on specific capabilities and force structures.
I would like to share a little of our early thinking.
Taking forward the work of the green paper published under the last government, the early indications are that our armed forces will need to be:
More agile and adaptable.
More mobile, strategically, operationally, and tactically.
Better integrated across land, air, and sea with improved access to ISTAR.
And better integrated with the other levers of national power and influence, at home and abroad.
But they will also have to have less emphasis on weight, and more on accuracy of firepower.
They will need to be less focused on scale when contributing to multinational operations, with the emphasis moving to quality.
And we should have less duplication of capabilities held in large numbers by our NATO allies.
We will begin to move to conclusions as our strategic posture becomes clearer and we can test our work against the agreed policy baseline to produce a balanced force structure and risk assessment.
The Secretary of State set out the MOD's approach in all of this here at RUSI last month.
First, relevance, our posture and capabilities must be relevant to the world we now live in.
Second, realism, resources are tight for the country as a whole and defence is no exception.
We cannot insure against every imaginable risk so we will need to decide which risks we are willing to take and which we must meet head on.
Third, responsibility, as a nation, we have a duty to give the men and women of our armed forces our full support in return for the selfless service and sacrifice they are prepared to make in our name.
We must ensure that they have what they need to do what we ask of them, and that they and their families are looked after properly during and after service.
Ladies and gentlemen, the Foreign Secretary said he wants foreign policy to "run through the veins of the administration", and we're determined to reflect that as we set a clear direction for our defence policy in coming years.
Britain has always been an outward looking nation.
A trading nation, open to new ideas, unafraid of change.
At times in our history, we have been responsible for the global commons.
Now, in the 21st century, we share that duty as part of the international community.
The sea lanes are still vital arteries in our economy.
As the Defence Secretary has indeed said, and the First Sea Lord repeated this morning, at a time when the threat of disruption on the high seas is increasing, "this is no time for Britain to become sea blind."
For that, we require a maritime capability in the 21st century that allows us to project power, influence, and force in a way that would not otherwise be possible.
But it must be within a sustainable defence programme, able to address the needs of today and prepared for tomorrow, on behalf of the whole defence team.
This is our duty to the people of this country, to our allies, and to the men and women of the armed forces I'm so proud to represent.
Published 7 July 2010