Vehicle Excise Duty rates for motorhomes
Published 11 March 2020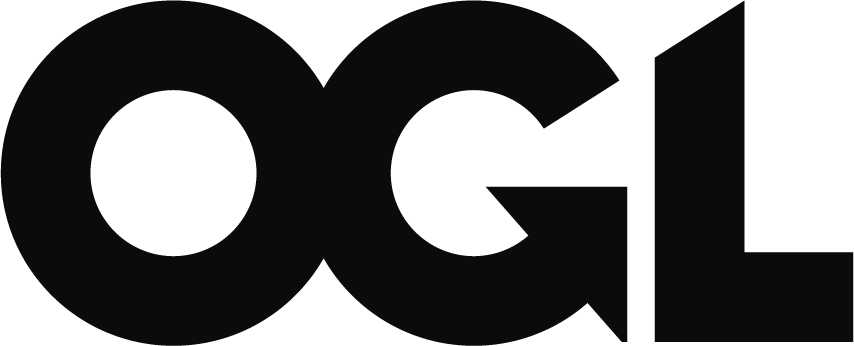 © Crown copyright 2020
This publication is licensed under the terms of the Open Government Licence v3.0 except where otherwise stated. To view this licence, visit nationalarchives.gov.uk/doc/open-government-licence/version/3 or write to the Information Policy Team, The National Archives, Kew, London TW9 4DU, or email: psi@nationalarchives.gov.uk.
Where we have identified any third party copyright information you will need to obtain permission from the copyright holders concerned.
This publication is available at https://www.gov.uk/government/publications/vehicle-excise-duty-rates-for-motorhomes-from-12-march-2020/vehicle-excise-duty-rates-for-motorhomes
Who is likely to be affected
This will affect owners of motorhomes (type approved M1SA) first registered from 12 March 2020.
General description of the measure
From 12 March 2020, new motorhomes (type approved M1SA) will no longer need to provide their CO2 emissions figure when they register the vehicle. As a result, new motorhomes will be included in the Private/Light Goods VED class or the Private HGV VED class if they weigh over 3,500kg.
Then, from 1 April 2021, VED for new motorhomes will be aligned with the Light Goods Vehicle VED class M1SA vehicles are defined as motor caravans in Part A of Annex II to Directive 2007/46/EC. The minimum requirement is that a motor caravan includes seats and a table; sleeping accommodation; and cooking and storage facilities.
Policy objective
This measure ensures that new motorhomes with the latest engine technology do not attract significant VED increases as a result of Commission Regulation (EU) 2017/1151. This requires any multi-stage build, including those type approved M1SA, to record the carbon dioxide (CO2) emissions and fuel consumption on their certificate of conformity.
Background to the measure
This measure was announced at Budget 2020 and will be legislated for in Finance Bill 2020.
Detailed proposal
Operative date
The change in the law will apply from 12 March 2020.
Motorhomes (type approved M1SA) first registered prior to 12 March 2020, with an eligible CO2 emissions figure, will pay graduated VED as a petrol or diesel car.
Current law
Section 1 of the Vehicle and Registration Act (VERA) 1994 provides for the charging of VED. Section 2 of VERA provides that VED in respect of a vehicle of any description is chargeable by reference to the applicable rate specified in Schedule 1 of VERA.
Proposed revisions
Paragraph 1GA, Schedule 1 to VERA will be amended to exclude vehicles which are M1SA type-approved, as defined in Pt 5.1 of Annex II to Directive 2007/46/EC.
Summary of impacts
Exchequer impact (£m)
| | | | | | | |
| --- | --- | --- | --- | --- | --- | --- |
| | 2019 to 2020 | 2020 to 2021 | 2021 to 2022 | 2022 to 2023 | 2023 to 2024 | 2024 to 2025 |
| Impact | Negligible | -15 | -20 | -25 | -30 | -35 |
These figures are set out in Table 2.1 of Budget 2020 and have been certified by the Office for Budget Responsibility. More details can be found in the policy costings document alongside Budget 2020.
Economic impact (£m)
This measure is not expected to have any significant macroeconomic impacts.
Impact on individuals, households and families
This measure will have a positive impact for individuals first registering a new motorhome (type approved M1SA) from 12 March 2020 onwards, as this measure will reduce their tax burden.
This measure is not expected to impact on family formation, stability or breakdown.
Customer experience is expected to stay broadly the same as there is not expected to be any complex change for affected individuals. To support individuals with this change, we will provide clear guidance to update of these changes.
Equalities impacts
It is not anticipated that there will be impacts on groups sharing protected characteristics.
Impact on business including civil society organisations
This measure is expected to have a negligible impact on businesses that own or sell motorhomes through changes to how motorhomes are registered and their VED treatment. One-off costs include familiarisation with this change. There are not expected to be any on-going costs.
There is expected to be no impact on civil society organisations.
Customer experience is expected to stay broadly the same as there is not expected to be any complex change for businesses. To support businesses with this change and to mitigate the impact of this change, DVLA will provide clear guidance to update affected businesses of this change.
Operational impact (£m) (HMRC or other)
There will be negligible financial impact on operational costs for the Driver and Vehicle Licensing Agency (DVLA) and no additional administrative costs for affected motorhome keepers.
Other impacts
Wider environment impact and carbon assessment: This will reduce the tax liability on motorhomes, which are relatively highly polluting vehicles. However, as motorhomes only comprise less than 1% of total vehicle registrations, the impact is limited. Furthermore, from April 2021, motorhome VED liabilities will be based on their CO2 emissions figure.
Other impacts have been considered and none have been identified.
Monitoring and evaluation
This measure will be evaluated and monitored through the DVLA vehicle licensing data.
Further advice
If you have any questions about this change, please contact CEU.Enquiries@hmtreasury.gov.uk.