Information to help departments create a more agile work culture, with modern environments and flexible working standards in the Civil Service.
Details
Smarter working is a concept that has evolved in government over a number of years and is continuing to improve and change with new technological developments and as we learn more from best practices adopted. In response to Civil Service Reform in 2012, the Cabinet Office launched The Way We Work (TW3) - a smarter working initiative that started government on its journey to modern ways of working, environments and technology. It became the foundation on which our new Government Hubs are being built.
The delivery approach adopted by TW3 was primarily through a framework of principles, leadership engagement, support and active encouragement for departments to adopt smarter working. A Smart Working Code of Practice, known as PAS3000 was published through the British Standards Institute and it remains the benchmark that many departments and wider Civil Service organisations are aspiring to reach.
Because of the significant benefits that are starting to be seen across government smarter working became government policy in July 2018. The Government Estate Strategy put an obligation on all departments and their Executive Agencies to implement smarter working by the end of 2022, with 70% doing this by the end of 2020. A smarter working programme has been established within the Government Property Agency (GPA) to support and challenge departments (as well as wider Civil Service organisations) in implementing smarter working and achieve the ultimate goal of making the Civil Service a great place to work. Details on the programme mission and vision are below and key documents are provided for further information.
Mission: We will transform the Civil Service into a great place to work and an employer of choice through a smarter working environment that empowers staff to make the right decision about where and when to work; optimising the use of the workplace and technology and realising savings for the taxpayer. This will improve productivity with a focus on outputs and enable a better work life balance for all.
Contact Email: gpasmartworkingqueries@gpa.gov.uk
Related content
Government Estate Strategy [Smart working: the quiet revolution](https://civilservice.blog.gov.uk/2016/01/21/smart-working-the-quiet-revolution/] Civil Service SW blog 2019 Smarter Working Awards Brilliant Civil Service Smarter Working animation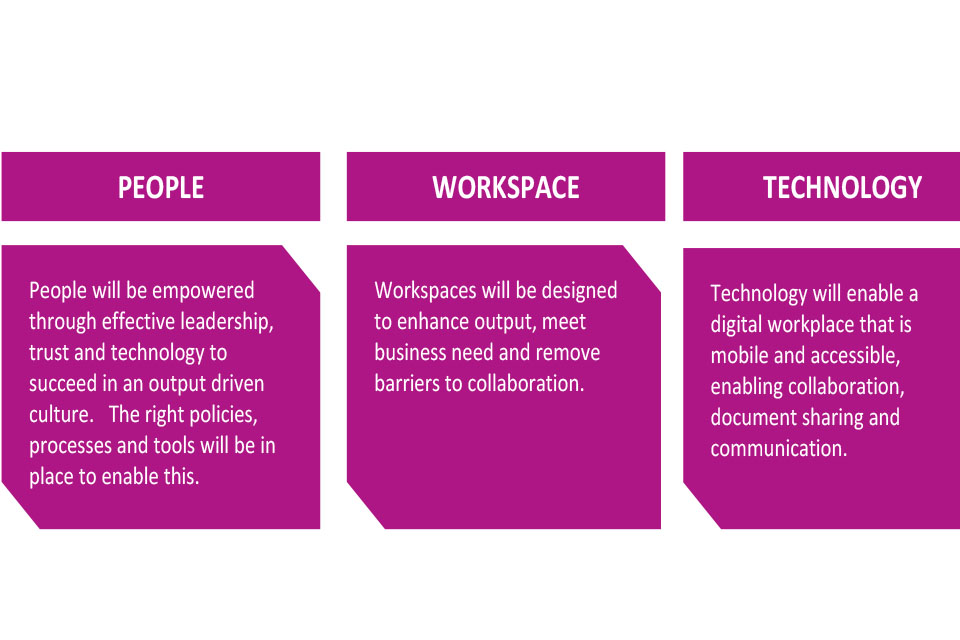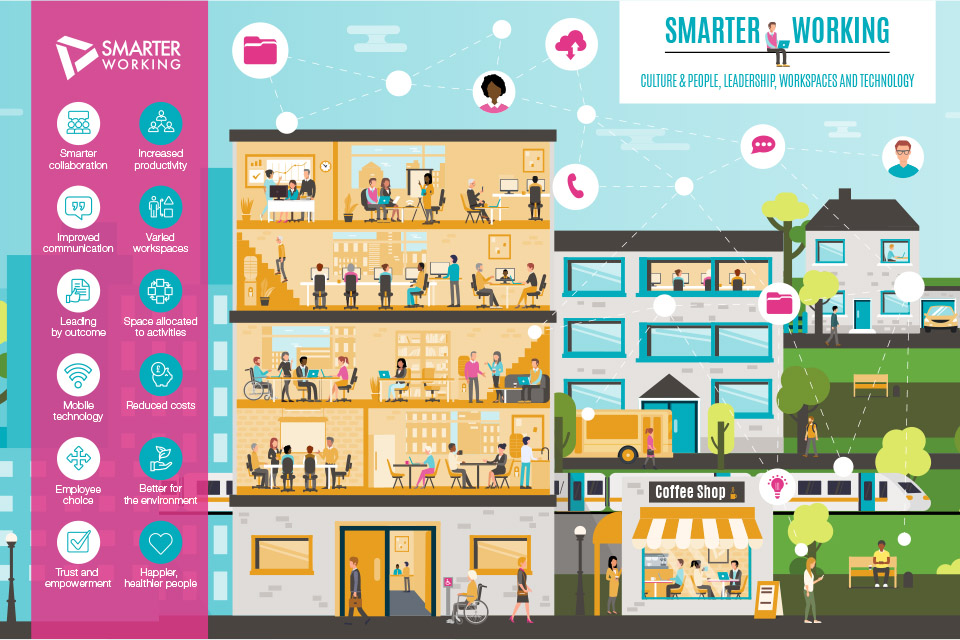 Published 1 January 2004
Last updated 20 August 2019
+ show all updates
Content updated.

First published.