Relevant convictions for waste and installations environmental permits
Updated 22 March 2019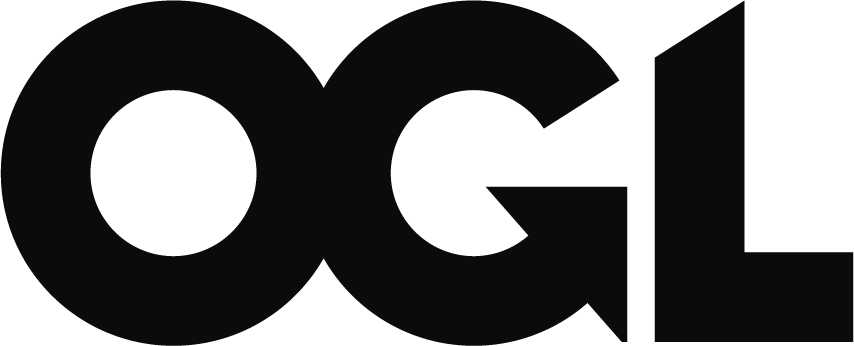 © Crown copyright 2019
This publication is licensed under the terms of the Open Government Licence v3.0 except where otherwise stated. To view this licence, visit nationalarchives.gov.uk/doc/open-government-licence/version/3 or write to the Information Policy Team, The National Archives, Kew, London TW9 4DU, or email: psi@nationalarchives.gov.uk.
Where we have identified any third party copyright information you will need to obtain permission from the copyright holders concerned.
This publication is available at https://www.gov.uk/government/publications/relevant-conviction-guidance-for-permit-applications-for-waste-activities-and-installations-only/relevant-convictions-for-waste-environmental-permits
1.

Who you must tell us about

You must tell the Environment Agency if you, or anyone connected to the permit holder, has been convicted of one of the offences listed in this guidance.

For companies and other corporate bodies, you must tell us about:
the company
directors, managers, company secretaries or similar officers
other companies, if a director or company secretary of your company were officers of that company when they were convicted
For individuals, you must tell us about:
the individual
companies for which the individual is a director, manager, secretary or similar officer
For partnerships, you must tell us about:
any of the partners
partner convictions related to another business as well as the partnership
2.

Convictions you must tell us about

If a conviction is spent, you do not have to tell the Environment Agency about it. See what counts as a spent conviction.

You must tell us about unspent convictions under the:
Animal By-Products (Enforcement) (England) Regulations 2013
Animal By-Products (Enforcement) (Wales) Regulations 2014
Anti-social Behaviour, Crime and Policing Act 2014
Bribery Act 2010
Control of Major Accident Hazards Regulations 1999 and 2015
Control of Pollution (Amendment) Act 1989: Section 1, 5 or 7
Corporate Manslaughter and Corporate Homicide Act 2007
Criminal Finances Act 2017
Criminal Damage Act 1971
Customs and Excise Management Act 1979: Section 170 and 170B
End-of-Life Vehicles Regulations 2003
End-of-Life Vehicles (Producer Responsibility) Regulations 2005
Environment Act 1995: Section 110
Environmental Permitting (England and Wales) Regulations 2007, 2010 and 2016
Environmental Protection Act 1990
Finance Act 1996 (Landfill Tax offences under Schedule 5 Part 4)
Food and Environment Protection Act 1985: Section 9
Fraud Act 2006: Section 1
Hazardous Waste (England and Wales) Regulations 2005
Hazardous Waste (Wales) Regulations 2005
Health and Safety at Work etc. Act 1974
Landfill Disposals Tax (Wales) Act 2017
Legal Aid, Sentencing and Punishment of Offenders Act 2012 section 146
Modern Slavery Act 2015
Pollution Prevention and Control (England and Wales) Regulations 2000
Proceeds of Crime Act 2002 Part 7
Producer Responsibility Obligations (Packaging Waste) Regulations 2007
Public Order Act 1986
Restriction of the Use of Certain Hazardous Substances in Electrical and Electronic Equipment Regulations 2012
Scrap Metal Dealers Act 1964 and 2013
Serious Crime Act 2015
Taxes Management Act 1970: Section 106A
Theft Act 1968: Sections 1, 8, 9, 10, 11, 17, 18, 22 and 25
Transfrontier Shipment of Waste Regulations 1994 and 2007
VAT Act 1994: Section 72
Vehicles (Crimes) Act 2001: Part 1
Waste (England and Wales) Regulations 2011: Regulation 42
Waste Batteries and Accumulators Regulation 2009
Waste Electrical and Electronic Equipment Regulations 2006 and 2013
Water Resources Act 1991: Sections 202 and 206
You must also declare any unspent convictions under similar Scottish and Northern Irish legislation.
3.

What counts as a spent conviction

Offences committed by corporate bodies do not become spent as the Rehabilitation of Offenders Act 1974 does not apply to them.
| Sentence | Becomes spent |
| --- | --- |
| Fine | One year from the date of conviction |
| Community order | One year from the last day of the order |
| Prison up to and including 6 months | Prison term plus 2 years |
| Prison for between 6 and 30 months | Prison term plus 4 years |
| Prison for between 30 months and 4 years | Prison term plus 7 years |
| Prison for longer than 4 years | Never |
| Conditional discharge | At the end of the probation order |
| Absolute discharge | Immediately |
If you were under 18 when you were convicted, the spent times are different. Contact us for more information.
We may still consider spent relevant offences - but only if we believe it is necessary so that justice can be done.
The relevant offences may change if the law changes. This information is for guidance and is not a complete statement of the law.
4.

Contact us

General enquiries

National Customer Contact Centre
PO Box 544
Rotherham
S60 1BY

Monday to Friday, 8am to 6pm.

The impact of COVID-19 means you may experience some delays in responses.