Powered transporters
Updated 13 July 2020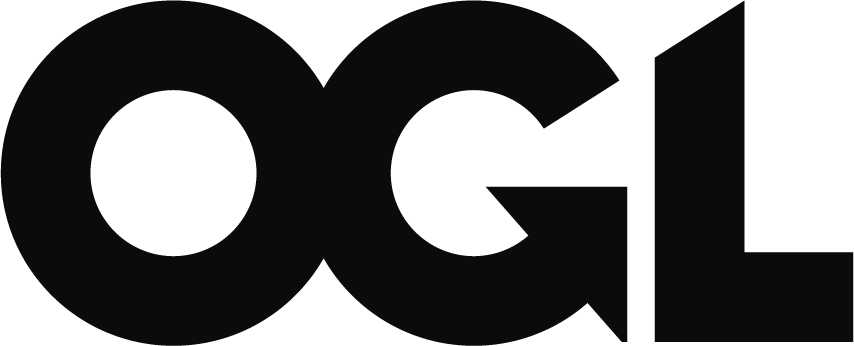 © Crown copyright 2020
This publication is licensed under the terms of the Open Government Licence v3.0 except where otherwise stated. To view this licence, visit nationalarchives.gov.uk/doc/open-government-licence/version/3 or write to the Information Policy Team, The National Archives, Kew, London TW9 4DU, or email: psi@nationalarchives.gov.uk.
Where we have identified any third party copyright information you will need to obtain permission from the copyright holders concerned.
This publication is available at https://www.gov.uk/government/publications/powered-transporters/information-sheet-guidance-on-powered-transporters
The government has begun trials of e-scooters
Trials are for approved rental e-scooters only. The rules for private e-scooters and other powered transporters have not changed and are as follows.
If you use an e-scooter illegally, you could face a fine and penalty points on your licence, and the e-scooter could be impounded.
1.

Summary

"Powered transporters" is a term used to cover a variety of novel and emerging personal transport devices which are powered by a motor, including e-scooters.

This information sheet aims to provide guidance to users and purchasers of these vehicles, as well as to help retailers, manufacturers, hirers, and importers to understand the law about their use.

Given how powered transporters are motorised and designed, they fall within the legal definition of a "motor vehicle". Therefore the laws that apply to motor vehicles apply to powered transporters.

It is illegal to use a powered transporter:
on a public road without complying with a number of legal requirements, which potential users will find very difficult
in spaces that are set aside for use by pedestrians, cyclists, and horse-riders; this includes on the pavement and in cycle lanes
Any person who uses a powered transporter on a public road or other prohibited space in breach of the law is committing a criminal offence and can be prosecuted.
It is legal to use a powered transporter:
on private land with the permission of the land owner
2.

What are powered transporters?

The term "powered transporters" covers a variety of novel personal transport devices which are mechanically propelled (propelled by a motor) as well as or instead of being manually propelled. It includes e-scooters, Segways, hoverboards, go-peds (combustion engine-powered kick-scooters), powered unicycles, and u-wheels.

This term does not include electrically-assisted pedal cycles (EAPCs), which have their own regulatory framework.
3.

What law applies to the use of powered transporters?

There is no specially-designed legal regime for powered transporters. This means that they are covered by the same laws and regulations that apply to all motor vehicles.

The definition of "motor vehicle" as set out in the Road Traffic Act 1988 is "any mechanically propelled vehicle intended or adapted for use on roads". There is case law confirming that powered transporters fall within this definition (see section 8 of this information sheet).

The law aims to ensure safety, consistency, and environmental sustainability in the manufacture and use of motor vehicles. Failures to comply with these rules are criminal offences for which users can be arrested and prosecuted.
4.

Where can a powered transporter be used legally?

You can use powered transporters on private land to which the public does not have access without legal restrictions. The permission of the owner or occupier of the land must be obtained however.

In other spaces various laws and regulations restrict the use of motor vehicles, including powered transporters. The way in which they restrict the use of powered transporter depends on where that use takes place.
4.1

Pavements and other pedestrian-only areas

It is an offence to use powered transporters on the pavement. By section 72, Highway Act 1835 it is an offence to ride on, or to lead or draw a carriage on a pavement. This rule applies almost all vehicles, with special legal exceptions for mobility scooters and wheelchairs.

In addition, powered transporters are forbidden from using footpaths. A footpath is a public right of way over land which may only be used on foot (as opposed to a bridleway or a carriageway). Mechanically-propelled vehicles are forbidden from using footpaths by section 34 Road Traffic Act 1988.
4.2

Cycle lanes, bridleways, and restricted byways

Powered transporters are prohibited from using cycle tracks, cycle lanes on roads, or other spaces dedicated to pedal cycle use only (section 21(1), Road Traffic Act 1988). EAPCs and mobility scooters are exempt from this ban.

In addition, powered transporters cannot be used on bridleways or restricted byways (section 34, Road Traffic Act 1988).
4.3

Public roads

For motor vehicles to use public roads lawfully, they must meet a number of different requirements. These include insurance; conformity with technical standards and standards of use; payment of vehicle tax, licensing, and registration; driver testing and licensing; and the use of relevant safety equipment.

If the user of a powered transporter could meet these requirements, it might in principle be lawful for them to use public roads. However, it is likely that they will find it very difficult to comply with all of these requirements, meaning that it would be a criminal offence to use them on the road.
4.4

Other spaces

Some of the same restrictions set out above apply to other spaces which are nevertheless accessible to the public, such as car parks, public squares which are not restricted to pedestrian use, privately-owned roads, industrial estates, and university campuses.

There are no statutory restrictions on the use of powered transporters on private land which is not accessible to the public. The permission of the owner and/or occupier of the land will be required however.
5.

Can I manufacture powered transporters?

There may be certain designs which are capable of meeting the construction requirements. If manufacturers consider that their design does meet them, they can submit the vehicle to the Driver and Vehicle Standards Agency for Motorcycle Single Vehicle Approval.

If the vehicle passes, then it can be registered and used on the road, but other conditions which apply to any other vehicle with the same number of wheels will apply to the powered transporter.
6.

Can I sell or hire powered transporters?

It is not illegal to sell powered transporters, but responsible vendors will give customers accurate information about the legal restrictions on their use.

Criminal offences can in many circumstances be committed by people "causing or permitting" the use of vehicles in breach of the statutory requirement, as well as by users themselves (for example sections 87 and 143, Road Traffic Act 1988). Companies considering leasing or hiring out powered transporters should bear this in mind.
7.

Can I be prosecuted for using a powered transporter?

Breaches of the law relating to motor vehicle use are generally criminal offences. Local police forces enforce the law, and, together with the CPS where relevant, are responsible for prosecuting offenders.

The potential penalties depending on the nature and gravity of the offence, and sentences range from fines and penalty points to disqualification from driving. Those use powered transporters dangerously or under the influence of drink or drugs can also be convicted of offences leading to imprisonment. Offences related to the standard of driving and speeding also apply.
8.

How have the courts applied the law to powered transporters?

The courts have consider the application of the law relating to motor vehicles in 3 recent cases in particular:

The High Court found that a Go-Ped, which is a scooter powered by an internal combustion engine, was a motor vehicle in the statutory framework. Mr Saddington was therefore required by law to have a driving licence and third party insurance when using one on the road.
Winter v DPP - [2002] EWHC 1524 (Admin)
The High Court considered the use of a 'City Bug' electric scooter, and whether its user was bound by the compulsory insurance requirements. It found that it was and that the appellant had been properly convicted of the offence of driving a vehicle without insurance.
The High Court considered the situation of Segways in the statutory framework. It found that the appellant had been properly convicted under the Highway Act 1835 of "riding" on the footway, or of "driving or leading a carriage" on the footway. The Segway was a carriage either by analogy to other forms of carriage (like bicycles) or because it was a motor vehicle, which by operation of statute is a carriage.
10.

Legal information

This guidance is covered by the terms and conditions that apply to all GOV.UK content.

December 2018