NHS bursary reform
Updated 27 January 2017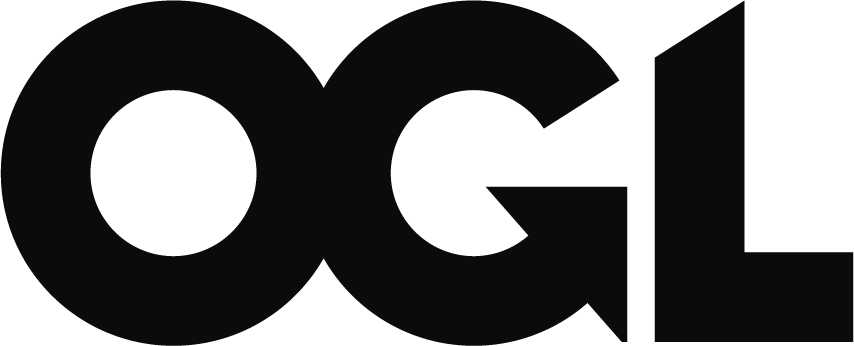 © Crown copyright 2017
This publication is licensed under the terms of the Open Government Licence v3.0 except where otherwise stated. To view this licence, visit nationalarchives.gov.uk/doc/open-government-licence/version/3 or write to the Information Policy Team, The National Archives, Kew, London TW9 4DU, or email: psi@nationalarchives.gov.uk.
Where we have identified any third party copyright information you will need to obtain permission from the copyright holders concerned.
This publication is available at https://www.gov.uk/government/publications/nhs-bursary-reform/nhs-bursary-reform
From 1 August 2017, new nursing, midwifery and most allied health students will no longer receive NHS bursaries. Instead, they will have access to the same student loans system as other students. This applies to new students on pre-registration courses (those which lead to registration with one of the health professional regulators).
Students who already have a degree and are planning to undertake a nursing, midwifery or allied health profession subject as a second degree will now also have access to student loans through the student loans system.
Courses affected:
Nursing (adult, child, mental health, learning and disability)
Midwifery
Dietetics
Occupational therapy
Orthoptics
Orthotics and prosthetics
Physiotherapy
Podiatry/chiropody
Radiography (diagnostic and therapeutic)
Speech and language therapy
Operating department practitioner
This change applies only to new students.
New students are defined as starting a course:
for the first time on 1 August 2017 or later
on 1 August 2017 or later, having withdrawn from or abandoned a previous higher education course in the 2016/17 academic year or an earlier academic year
on 1 August 2017 or later, as a full time student, having transferred from a previous part-time course or full-time distance learning course which started before 1 August 2017
Deferment from previous years
Students who applied for a place on a course that started in 2016/17 but deferred to September 2017, will be affected by the new arrangements.
Students who started courses in 2016/17 and then had to defer for significant reasons, for example, maternity leave or illness, will continue under the current bursary system. It will be for the NHS Business Services Authority in agreement with the Department of Health and Health Education England to determine appropriateness for deferment.
Transitional arrangements
We carried out a consultation on how to successfully implement these changes.
As set out in the consultation response, transitional arrangements have been established for particular programmes.
Applications for the bursary element for postgraduate, dental hygiene and dental therapy courses as well as part-time students will need to be made through the NHS Business Services Authority
Postgraduate courses leading to registration and dental hygiene/dental therapy students
The government will continue to provide a bursary for tuition and maintenance to meet the full costs of the course for a capped number of new students starting in 2017/18.
Part-time students
The government will continue to provide a maintenance bursary for part-time courses for the duration of the course for a capped number of new students starting in 2017/18. Part-time students will have access to tuition fee loans through the standard student finance route.
Students who change from part-time to full time courses during their study will no longer be eligible to receive the NHS maintenance bursary from the date of the changes. Students will then need to apply to the Student Loans Company to receive support for living costs.
Academic year 2018/19
The government in due course will set out arrangements for dental hygiene, dental therapy and postgraduate courses leading to registration that start in 2018/19.
Subject to a wider consultation on part-time undergraduate maintenance loans, the plan is for new nursing, midwifery and allied health students beginning part time courses from 2018/19 onwards to apply for both tuition and maintenance loans through the Student Loans Company.
Repaying student loans
Repayment terms are the same as for other students who have taken out a student loan at university. Graduates become eligible to pay back their loans in the April after they graduate, and then they will have to pay back only 9% of their earnings over £21,000 a year. Any outstanding loans are written off after 30 years. For example, a newly qualified nurse or allied health professional earning £21,700 would pay back £5.25 per month.
Read more about repaying a student loan on GOV.UK. The Student Loans Company also has further information on loan repayments and the Funding Clinic has lots of information about student finance.
Additional funding
The NHS Business Services Authority will provide additional funding for some nursing, midwifery and allied health professional students because of the compulsory clinical placement required by these courses.
Eligible students may be able to access the following:
a non-repayable grant of £1,000 per year if they have child dependants
exceptional support of up to £3,000 per year in the case of severe hardship
support for excess travel and dual accommodation expenses incurred by attending practice placements
The NHS Business Services Authority website will provide further details about when funding applications can be made well in advance of the start of the 2017/18 academic year.
Students with child dependants
Students who meet the eligibility criteria and have eligible child dependants can apply for the Child Dependants Allowance of £1,000 per year for each year of study (pro rata if studying less than full-time). The payment is not related to the number of dependants.
The annual payment is to ensure students are able to continue to study and attend practice placements. The payment is not related to students incurring costs due to childcare arrangements.
Severe hardship
There will be an Exceptional Support Fund of up to £3,000 available for eligible students facing severe hardship. The NHS Business Services Authority will be administering this scheme and further details will be available shortly. This is in addition to sources of exceptional hardship funding support which students may be eligible for at their university of study.
Travel and accommodation costs
Students who are on an eligible programme will be entitled to claim travel and accommodation expenses incurred over and above daily travel costs to university. The costs must be related to essential practice placements.
Those with dual accommodation can claim £55 per night for commercial accommodation, such as a hotel or bed and breakfast, and £25 per night for non-commercial accommodation, such as staying with friends or family.
Why changes to funding have been made
The funding reforms will help to secure the healthcare workforce, by:
enabling universities to offer up to 10,000 extra training places on pre-registration healthcare programmes
offering students around 25% more upfront financial support while studying - for example, a single student on a 3-year programme would receive approximately £2,000 more each year on a student loan compared to an NHS bursary
improving access to pre-registration undergraduate study for those from disadvantaged backgrounds
giving students with an existing qualification the chance to get funding for a second degree
Find out more about careers in health