Modern slavery and public health
Published 7 December 2017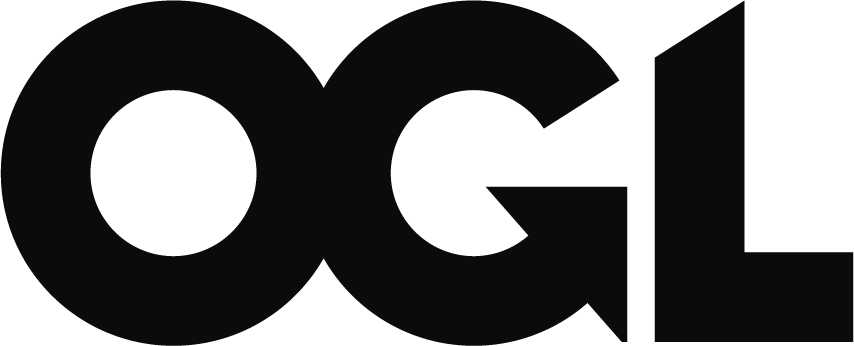 © Crown copyright 2017
This publication is licensed under the terms of the Open Government Licence v3.0 except where otherwise stated. To view this licence, visit nationalarchives.gov.uk/doc/open-government-licence/version/3 or write to the Information Policy Team, The National Archives, Kew, London TW9 4DU, or email: psi@nationalarchives.gov.uk.
Where we have identified any third party copyright information you will need to obtain permission from the copyright holders concerned.
This publication is available at https://www.gov.uk/government/publications/modern-slavery-and-public-health/modern-slavery-and-public-health
Authors
Elizabeth Such (ScHARR, University of Sheffield), Claire Laurent (Public Health England) and Sarah Salway (Faculty of Social Sciences, University of Sheffield)
Introduction
Modern slavery is a human rights violation and has severe consequences for the health and wellbeing of survivors. It is an exploitative crime that impacts on physical and mental health and has public health implications. The role of public health in addressing modern slavery has not been fully articulated in the UK. This project addressed this gap by asking the following questions.
What is the case for public health engagement in addressing modern slavery?
What are the components of a 'public health approach' to modern slavery?
What are the gaps in understanding, approach and practical action in public health on the issue of modern slavery?
Methods
A 'rapid evidence assessment' [footnote 1] was conducted between January and August 2017. The researchers used various methods, including an abbreviated systematic review, consultation with stakeholders and an internet search of practice-relevant material.
The systematic review used targeted and specific terminology including 'forced labour', 'human trafficking' and 'servitude' in the search for relevant scientific literature in 4 electronic databases published from 2000 to 2017. In total 17 papers were judged to provide rich evidence and discussion on the topic. Data from the review papers were systematically extracted onto an electronic template and synthesised to identify the main, recurrent themes across the studies [footnote 1].
Consultative discussions were held with 32 individuals from stakeholder organisations, including the police, the third sector, Department of Health, academics and public health professionals.
In addition, a bounded internet search was conducted to identify examples of practice-based materials, training and guidance intended to advise, steer and direct public health professionals, clinicians, local authority professionals, allied health professionals on modern slavery. Evidence from all 3 activities is synthesised below.
Findings
The case for involvement
1. The scale and reach of the problem
Modern slavery is a global phenomenon that is both inter- and intra-national. It affects large numbers of people as victims and society at large [footnote 2] [footnote 3] [footnote 4] [footnote 5] [footnote 6]. Multiple industries are affected by modern slavery across the global economy [footnote 2] and it cuts across social divisions such as age, gender and nationality [footnote 3]. Although most of the research identified emanated from the US, all global regions are touched by modern slavery [footnote 7]. Data are, however, incomplete. Many authors and consultees recognised the necessity and difficulty of estimating the true scale [footnote 5] [footnote 6] [footnote 8] [footnote 9] [footnote 10] [footnote 11] [footnote 12] [footnote 13]. The National Crime Agency estimate the number of people in modern slavery are in the 'tens of thousands' annually in the UK [footnote 14].
2. The health consequences of the problem
Modern slavery has a range of serious health consequences at an individual and population level. Many authors highlighted the often catastrophic effect of the many types of slavery on individual health, both physical and mental [footnote 2] [footnote 4] [footnote 10] [footnote 15]. For population health, the nature of exploitation and their contexts result in a range of consequences. For example, physically demanding forced labour combined with long working hours (for example, domestic, agriculture, manufacturing) results in high incidence of physical injury; sexual exploitation brings with it high prevalence of sexually transmitted infections [footnote 3] [footnote 5].
Trafficked people commonly experience poor mental health with high prevalence of post-traumatic stress disorder (PTSD), anxiety and depression [footnote 15] [footnote 16]. It was noted that more and better epidemiological studies were required in the field if well-informed mechanisms of identifying, referring and caring for this population were to be established [footnote 17].
3. Human rights and equity
Modern slavery is a human rights violation that severely limits victims/survivors access to health-promoting resources [footnote 4] [footnote 5] [footnote 11] [footnote 13] [footnote 15] [footnote 17]. Authors and consultees also noted how modern slavery causes extreme health inequalities and disproportionately affects people in more vulnerable circumstances, such as children and young people, undocumented migrants and people living in poverty [footnote 3] [footnote 4] [footnote 5] [footnote 12] [footnote 13] [footnote 18]. Survivors experienced high levels of unmet health needs and poor access to health services [footnote 6] [footnote 18] [footnote 19].
4. Opportunities to make a difference
The project uncovered several opportunities for public health to make a difference to the anti-slavery agenda. Leaders in public health are in a position to influence statutory and third sector engagement by talking about modern slavery (for example, housing associations, schools and allied health professionals) and raising public awareness.
In addition, many victims of slavery come into contact with statutory authorities, including healthcare, during their exploitation [footnote 2] [footnote 3] [footnote 5]. Health professionals – broadly defined – have a central role to play in better identifying and attending to victims; as recognised in recent e-Learning and guidance initiatives by Department of Health and a 'pocket guide' by Royal College of Nursing [footnote 20].
5. The 'added value' of a public health approach
The case for public health engagement in dealing with modern slavery was made with reference to the limits of law enforcement, particularly in meeting the needs of survivors [footnote 3] [footnote 4] [footnote 6] [footnote 19] [footnote 21]. It was noted that the public health community had considerable knowledge and experience of addressing cognate complex areas, such as intimate partner and sexual violence, from which good practice could be developed and applied [footnote 2] [footnote 17], for example, in the field of trauma-formed care [footnote 3] [footnote 5] [footnote 22].
An emergent approach to public health engagement in modern slavery
There was no universally endorsed 'public health approach' to modern slavery described in the literature or in consultation with stakeholders. However, the research revealed some component elements of public health engagement. These broadly align with the central anti-slavery goals recognised nationally and internationally: prevention, protection and prosecution (the 3 P's).
1. Prevention
The research highlighted that the preventative focus of public health could be usefully applied to modern slavery [footnote 4] [footnote 13]. Prevention was viewed in various ways, including intervening when individuals become victims. There is a growing range and volume of material providing guidance on identifying victims of modern slavery by health and other professionals/practitioners.
Several papers noted the potential of a public health approach to extend beyond intervening once exploitation has occurred [footnote 4] [footnote 6] [footnote 19]. Work in the US noted the importance of developing individual and community awareness and capacity to resist situations that give rise to slavery [footnote 4]. Several papers in the review also recognised the upstream determinants of modern slavery – especially poverty and forced migration – and highlighted the need for policy level and global system change to reduce the demand for and supply of exploited labour [footnote 4] [footnote 6] [footnote 13] [footnote 19].
2. Protection
The research revealed the difficulty of disentangling prevention and protection [footnote 19]. Primarily, protection from a public health perspective focussed on victims' needs to access appropriate care and security in a post-slavery situation and developing a coherent health system and social care response [footnote 11] [footnote 17]. Research studies in health care settings endorsed victim-centred approaches to care that included culturally competent and trauma-formed care [footnote 17]. The research also revealed that there were many barriers to protection of survivors. Mistrust of statutory services fuelled by stigma, fear of law enforcement and experiences of discrimination were evident [footnote 3] [footnote 6] [footnote 10] [footnote 11] [footnote 18] [footnote 19].
3. Prosecution
Modern slavery has been largely viewed as a law enforcement issue in policy, practice and research [footnote 6] [footnote 9] [footnote 19] [footnote 21]. The emergent literature reviewed highlighted how this constrains meeting the needs of survivors and addressing serious individual and population health impacts [footnote 9]. A public health focus can help rebalance this.
Further developing a public health approach to the issue of modern slavery
1. Partnerships
The project revealed a fourth 'P' that enabled success across the other 3: partnerships [footnote 5] [footnote 6] [footnote 10] [footnote 11] [footnote 19] [footnote 21]. This included working across agencies to, for example, coordinate health professional training, distribute public health intelligence, initiate research, and identify improved systems of care for survivors [footnote 2]. Partnership working is a strategic goal of the UK Anti-Slavery Commissioner [footnote 23] and is evident in examples of public health engagement in modern slavery in some locations across the UK, for example, in the English West Midlands. Public health is well placed to provide leadership across partners, especially in the coordination of services, as advocates for survivors and in terms of public health intelligence [footnote 12].
2. Employing more holistic understandings of modern slavery in public health
Modern slavery is a relatively new conceptual proposition that includes a range of exploitative practices across a range of contexts and people and reads across several complex legal fields (for example, immigration and employment law). The research highlighted the need to view modern slavery as a constituted 'cycle' [footnote 9] of phases often across different geographies across which health risks and opportunities to intervene accumulate [footnote 19]. This is a challenge to services, particularly because of the particularly vulnerable circumstances of survivors. Nevertheless, public health is well placed to lead the way in intervention design and testing.
3. Developing the public health workforce
The research identified that modern slavery was an issue currently at the margins of public health policy and practice [footnote 5]. There is a need to better communicate what modern slavery is and why it is a public health issue to the public health workforce; including local authority staff.
Next steps for public health in England
Next steps for public health leaders
DPH and the ADPH to play a more central role in:
raising awareness of modern slavery among the public health and wider local authority workforce and the general public
identifying and publicising local populations, industries and business and local areas at risk of modern slavery
contributing to national-level discussions about future of anti-trafficking and modern slavery policy (for example, the form and nature of the National Referral Mechanism).
PHE to lead nationally on presenting the case for modern slavery as a public health issue and to promote this agenda within the work of Inclusion Health and Migrant Health leads within regional PHE centres.
PHE, Department of Health and NHS England to work in partnership to represent the interests of population and survivor health in modern slavery policy and support the design of effective, coordinated responses.
National PHE to develop and refine relevant guidance and protocols to assist survivors using materials and knowledge gained from cognate areas, for example, intimate partner violence.
PHE, DPHs and ADPH to promote existing high quality anti-slavery training and awareness resources the public health workforce (for example, e-Learning for Healthcare modules) and to contribute to building bespoke public health-focussed professional development packages.
Next steps for public health partnerships
Local authority public health staff to ensure they are involved in, or develop new, local strategic partnerships to address modern slavery in their area.
Local authority public health staff to play a central role in conveying the public health implications of modern slavery to partnership members.
PHE nationally to develop and distribute advice and guidance to local areas on how to develop and maintain effective anti-slavery networks at the local/regional level.
Next steps for the wider public health workforce
Professionals (for example, local authority staff, primary care workers and health visitors) to undertake awareness training on modern slavery and to ensure professional development includes detailed explanations of the circumstances of modern slavery survivors, their complexity and the range of issues to consider when working together to meet need (for example, fear, shame, stigma).
Frontline staff to assess their working practices for opportunities to detect and intervene in potential cases of modern slavery, based on advice, guidance and training.
Managers to examine existing policies, practices and procedures for opportunities to incorporate anti-slavery goals into frontline job roles, for example, based on the principles of Making Every Contact Count.
Next steps for public health intelligence and research
Local public health intelligence professionals and leaders to mobilise existing knowledge about the public health consequences of modern slavery.
Researchers to move beyond the 'victim; examining, for example, perpetrator profiles and the characteristics of localities and contexts where modern slavery thrives.
Researchers to lead on conceptual development that incorporates the dynamics of risk and resilience for different people in different places (for example, men and boys internationally trafficked for forced labour).
Public health intelligence leaders and researchers to document and disseminate 'case examples' of public health engagement in anti-slavery work.
Researchers to:
collate and review existing victim identification materials for consistency, appropriateness, acceptability and sensitivity
test their effectiveness in different settings and with different users
Definition of modern slavery
Modern slavery is defined as the recruitment, movement, harbouring or receiving of children, women or men through the use of force, coercion, abuse of vulnerability, deception or other means for the purpose of exploitation. It is a crime under the Modern Slavery Act 2015 and includes holding a person in a position of slavery, servitude forced or compulsory labour, or facilitating their travel with the intention of exploiting them soon after [footnote 14].
Acknowledgements
This project was funded by the Medical Research Council's Proximity to Discovery scheme. Elizabeth Such is currently funded by the National Institute for Health Research (NIHR) Collaborations for Leadership in Applied Health Research and Care (CLAHRC) Yorkshire and Humber. The views expressed are those of the authors, and not necessarily those of the NHS, the NIHR or the Department of Health. Sincerest thanks are extended to Anh Tran, Knowledge and Library Services, PHE; Karen Saunders of PHE West Midlands; Ravi Jaipaul, PHE and Dr Hannah Lewis, University of Sheffield.
References