LACA employer and employee guide to inclusion at work
A guide by Leaders as Change Agents (LACA) to help deliver better inclusion, fairness, opportunity and value for every UK employer and employee.
Details
About Leaders as Change Agents (LACA)
The Leaders as Change Agents board was a volunteer business-led government-sponsored expert committee which operated between April 2019 and December 2023. The board was co-chaired by Emer Timmons OBE and Denis Woulfe OBE.
The board's work was focused on championing diversity, inclusion, opportunity, and fairness. The content produced by the team was designed to be of value to all UK businesses.
About the guide
The LACA Employer and Employee Guide was produced by a team of volunteers to help CEOs and their teams implement polices that provide better diversity, inclusion and opportunity that is fair and balanced for all.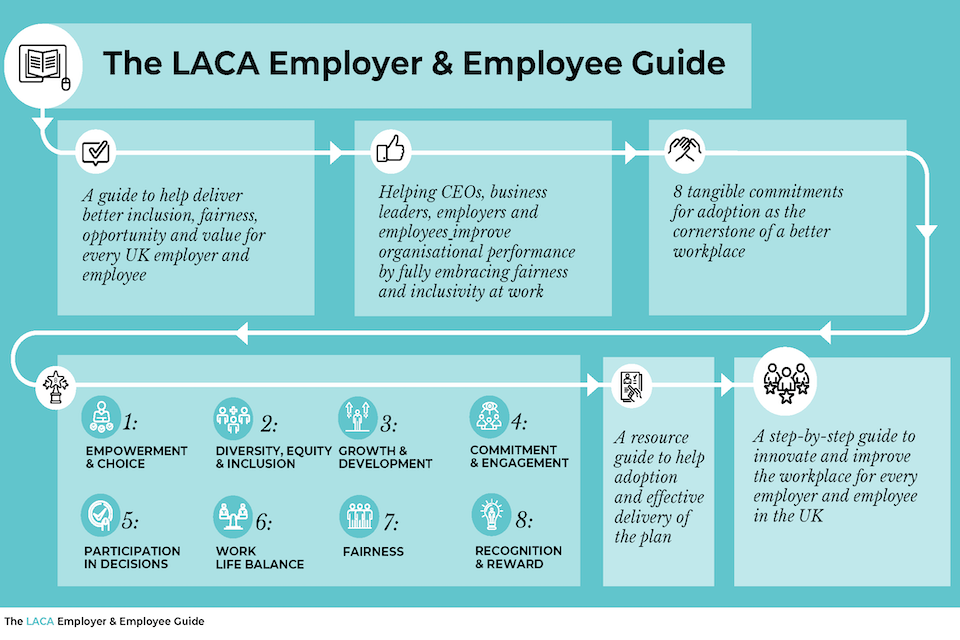 Published 1 February 2022