Kickstart Scheme employer resources
If you've been offered Kickstart Scheme funding, you can use these resources to show your support for the scheme.
Details
When you sign up to the scheme you can promote your support and involvement using these branding guidelines and assets.
When it comes to telling people about the benefits Kickstart Scheme provides, we want to present a clear and consistent message. Kickstart Scheme's brand strategy reflects and promotes our values and culture, is conveyed through our standards of working and is represented by our campaign identity.
The materials in this pack have been prepared to give you information and guidance on the campaign so you can amplify it through your own channels and networks.
Request an alternative format
Email accessible.formats@dwp.gov.uk if you need any of the Kickstart Scheme documents in an alternative format.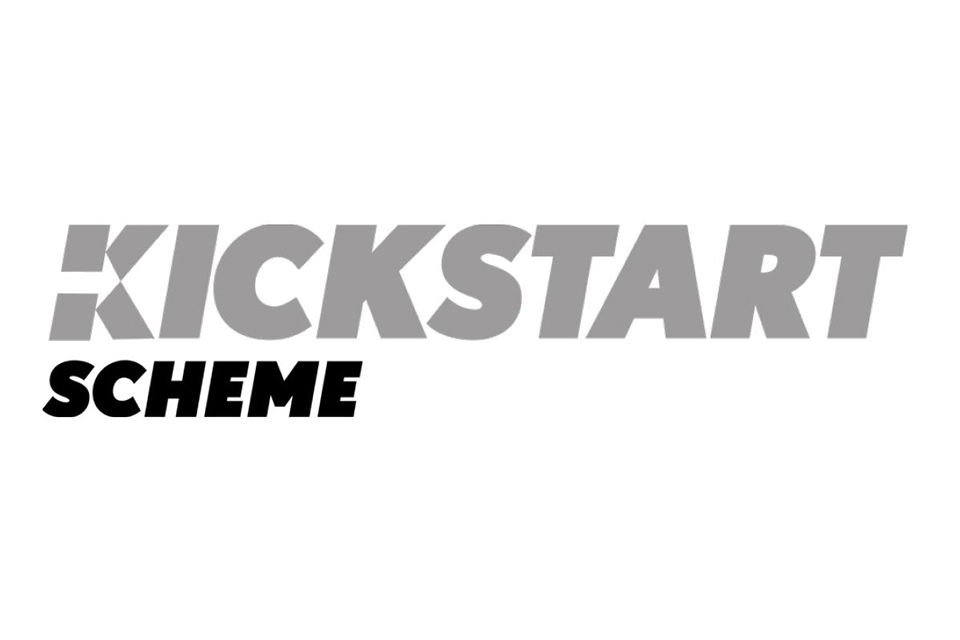 Published 2 September 2020
Last updated 23 February 2021
+ show all updates
Added more Kickstart Scheme graphics and added updated Welsh brand guidelines.

Updated brand guidelines. They now include a section on brand representation and usage.

Updated 'Guidance on choosing a Kickstart gateway' PDF and HTML documents because employers no longer need a minimum of 30 job placements to apply directly. They can choose to apply online themselves or through a Kickstart gateway already working with the scheme.

Added updated version of the 'Tips for making a successful Kickstart Scheme application' document.

Added Kickstart Scheme template to adapt with your data and logo, to show your involvement with the Kickstart scheme.

Added 'Tips for making a successful Kickstart Scheme application' and 'Guidance on choosing a Kickstart gateway'.

Added brand guidelines in PDF format.

First published.