Corporate report
Humberhead Peatlands restoration LIFE+ project
Find out how LIFE+ EU funding is helping Natural England and partners to restore the Humberhead Peatlands.
Documents
Details
The EU's LIFE+ programme awarded Natural England a grant of £2.3 million for the Humberhead Peatlands restoration LIFE+ project. The Doncaster East Internal Drainage Board added £1.9 million to the project. There was also a contribution from Natural England.
This funding will be used over 3 years to:
increase the area of peat bog habitat under active restoration
improve rare habitats which support sensitive wildlife and plants, for example nightjar, hobby, cotton grasses, bog mosses and wild cranberries
support research and monitoring of the bog's bird and insect populations
Work to restore the peatlands will also have wider benefits. These include:
a reduced risk of flooding as a greater volume of water will be stored
an increased level of carbon dioxide being absorbed from the atmosphere, which will help prevent climate change
Further information
Find out more from the: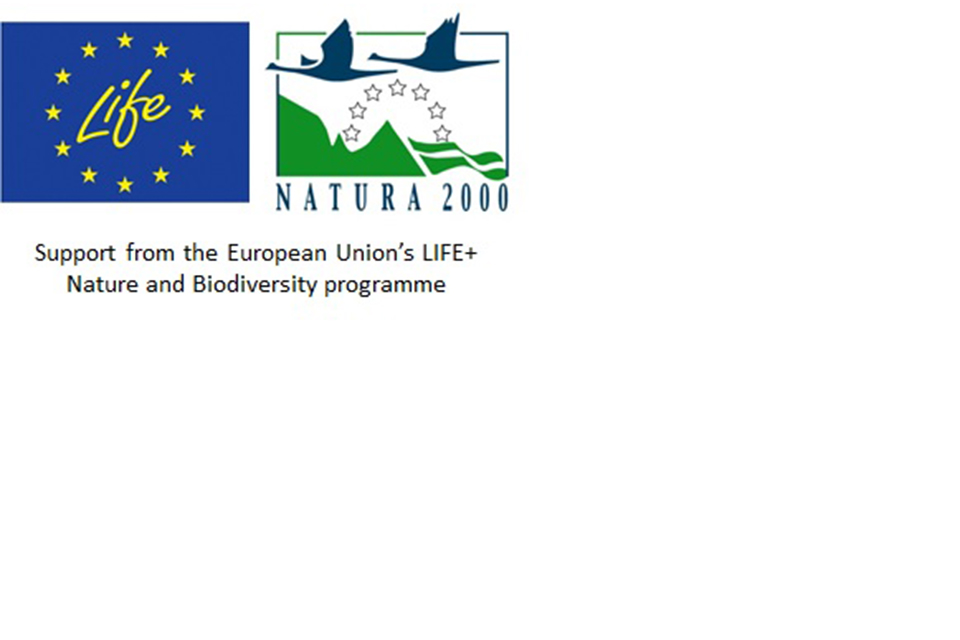 Published 27 January 2015
Last updated 15 September 2016
+ show all updates
Added link to the project's new website. Content removed to avoid duplication.
Added invitation to the mid-project workshop.
Added Moor Space project newsletter.
First published.