Charity Commission policy on restitution and the recovery of charitable funds misappropriated or lost to charity in breach of trust
Published 23 May 2013
Applies to England and Wales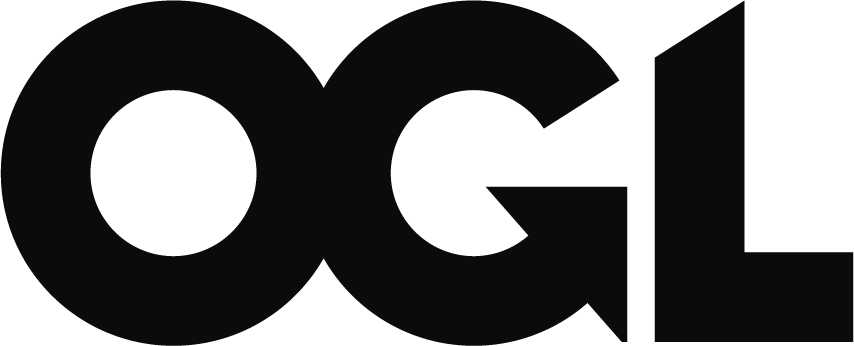 © Crown copyright 2013
This publication is licensed under the terms of the Open Government Licence v3.0 except where otherwise stated. To view this licence, visit nationalarchives.gov.uk/doc/open-government-licence/version/3 or write to the Information Policy Team, The National Archives, Kew, London TW9 4DU, or email: psi@nationalarchives.gov.uk.
Where we have identified any third party copyright information you will need to obtain permission from the copyright holders concerned.
This publication is available at https://www.gov.uk/government/publications/how-we-ensure-charities-meet-their-legal-requirements/our-policy-on-restitution-and-the-recovery-of-charitable-funds-misappropriated-or-lost-to-charity-in-breach-of-trust
Trustees are responsible for the administration and management of their charity and this involves them acting to an appropriate standard and taking proper steps to obtain redress when things go wrong. This is particularly so where serious losses to the charity arise as a result of wrongdoing.
Most trustees are volunteers and unremunerated for their work. Consequently they will not normally be held responsible for honest actions reasonably undertaken even if mistaken. A higher bar exists for remunerated trustees and those possessed of special skills and expertise. However trustees will be held accountable for deliberate or reckless behaviour amounting to misconduct and occasioning serious losses to their charity. Trustees may look to the commission to consider giving them specific advice, exonerations or consents on how to deal with these issues.
In these circumstances and to ensure that public trust and confidence in charity is maintained the commission may intervene in a charity's affairs.
1.

The commission takes very seriously cases where property is lost to charity as a result of serious wrongdoing by charity trustees or others involved with a charity

Trustees are responsible for the management and administration of their charity.

Trustees should run their charity as they think best to achieve its purposes for public benefit provided that they do so within the limits of their powers, the requirements of charity law and do what a reasonable body of trustees would do.

But trustees also have responsibility for the property of the charity, for protecting it and ensuring it is only used to further the charity's purposes.

It is in the interests of the public including as donors, tax payers and beneficiaries that where charity property is lost to charity as a result of serious wrongdoing by charity trustees or others involved with a charity, that the commission considers seriously how to address this in accordance with its risk framework.
2.

Serious wrongdoing by charity trustees and others

To include:
trustees or others gaining personally from the charity through deliberate or reckless acts carried out in breach of trust including the misappropriation of charity property and the receipt of unauthorised benefit from the charity
trustees recklessly making very poor decisions in circumstances in which they are not properly advised or informed or take irrelevant factors into account which result in significant losses to the charity
3.

It is primarily the responsibility of the trustees to recover the property lost to the charity

Trustees should consider what steps to take to recover the property in the best interests of the charity. They should take and consider legal advice, the economic prospects of success and recovery to the charity, and the proportionality of their actions. Commission consents or advice to be sought where necessary or appropriate. However:
trustees may have been involved themselves or be too involved in the factors that have led to the loss to be able to do this effectively
trustees may have a conflict of interest or loyalty which means they are unwilling to take steps
the charity may have insufficient funds for the trustees themselves to take action or the charity may no longer exist
4.

Where the trustees are unable or unwilling to do so, and the amount involved is significant and the breach of trust is sufficiently serious, the commission will not hesitate to use its powers of intervention and remedy to secure the recovery of lost funds

To include:
giving regulatory advice to trustees on the discharge of their duties and responsibilities
considering opening a statutory inquiry and using its powers of protection and remedy
directing the trustees to take legal advice about what steps might be available to them
appointing replacement trustees who are not involved or conflicted who can consider how to recover the property
appointing an interim manager to identify the loss and to consider the recovery of property
freezing or restraining the disposal of charity property
5.

In appropriate cases and exceptionally, the commission will consider bringing legal proceedings in the public interest with the Attorney General's consent to recover funds lost to charity

In considering whether the commission will take legal action in the public interest it will:
take account of the strength of the legal claim, the ability of those responsible to repay the sums involved and the proportionality of dealing with the matter this way and the optimum use of public funds
consider the impact on the charity including any adverse impact on its ability to carry out its purpose effectively, on its beneficiaries and on its ability to raise funds to do this
take account of the importance of volunteers to a healthy charity sector and the impact on people's ability to volunteer if they may be held personally liable for mistakes
take account of the importance in maintaining public trust and confidence in charity and its deterrent effect in ensuring that charitable funds which have been lost as a result of serious wrongdoing are recovered for charity