How to join Cloud Video Platform (CVP) for a video hearing
Published 15 May 2020
© Crown copyright 2020
This publication is licensed under the terms of the Open Government Licence v3.0 except where otherwise stated. To view this licence, visit nationalarchives.gov.uk/doc/open-government-licence/version/3 or write to the Information Policy Team, The National Archives, Kew, London TW9 4DU, or email: psi@nationalarchives.gsi.gov.uk.
Where we have identified any third party copyright information you will need to obtain permission from the copyright holders concerned.
This publication is available at https://www.gov.uk/government/publications/how-to-join-a-cloud-video-platform-cvp-hearing/how-to-join-cloud-video-platform-cvp-for-a-video-hearing
1.

About CVP hearings

Before you join the hearing, you should be in a private and quiet area so that people do not hear your conversation and to reduce excess background noise. See this guide on what to expect when joining a video or phone hearing.

It is a criminal offence to record a court hearing. You should not record the video or audio or take screenshots of your hearing.

If you have any problems using CVP, contact the court dealing with your hearing, the courts details will be in your hearing notice.

If you're joining a CVP hearing about a criminal case, skip any steps on entering a PIN in this guide. You do not need a PIN number to join your hearing.
2.

Joining on your computer
2.1

Compatible browsers

For the best experience, you should use the latest version of Google Chrome.

CVP supports most browsers and depending on its version, the ability to share your screen and different files.
| Browser | Version | Sharing features |
| --- | --- | --- |
| Google Chrome | 43 and later | share your screen and share different files |
| Mozilla Firefox | 38 and later | share your screen and share different files |
| Opera | 23 and later | share PDF files only. screen-sharing is not supported |
| Edge | 20.10240 and later | share PDF files only. screen-sharing is not supported |
| Safari | 20.10240 and later | share PDF files only. screen-sharing is not supported |
| Internet Explorer | 10 and later. You'll also need Flash Player 11 and Active X plug-in | share PDF files only. screen-sharing is not supported |
2.2

Connecting to a CVP room from a browser

1. Close all browsers and tabs and open a new browser window. For the best experience maximise the browser window

2. Copy the address (URL) for the CVP room from the email sent to you arranging the hearing. Paste the address (URL) into the address bar of your browser and press 'Enter'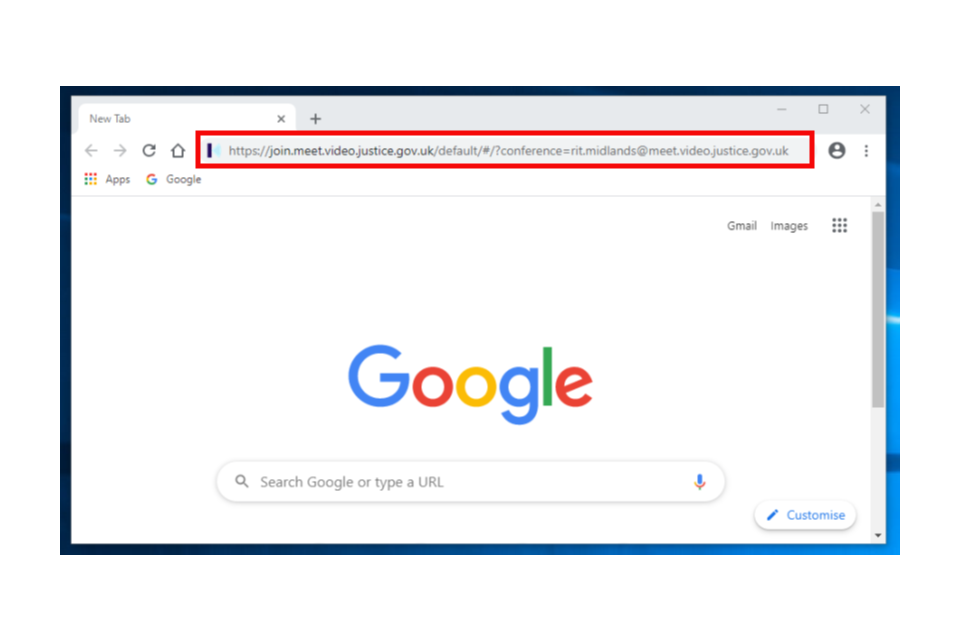 3. This window will open (see image below). Type your full name into the name box. Your name will be visible to all other parties. For cases where party names are not to be shared, please use the alias given to you by the court i.e. Witness A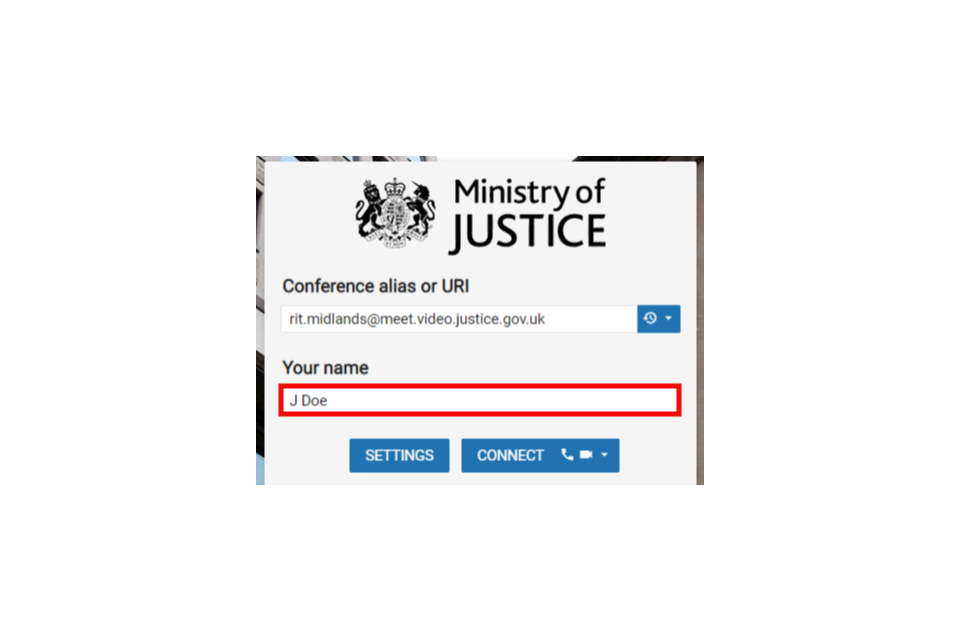 4. Select audio and video by clicking the downward arrow at the bottom right of the window and clicking the top option, then click 'Connect'
5. In the window that opens, check that both Microphone and Camera are set to 'Default'. You should now see yourself in the preview video screen in the middle of the screen. Press 'Start'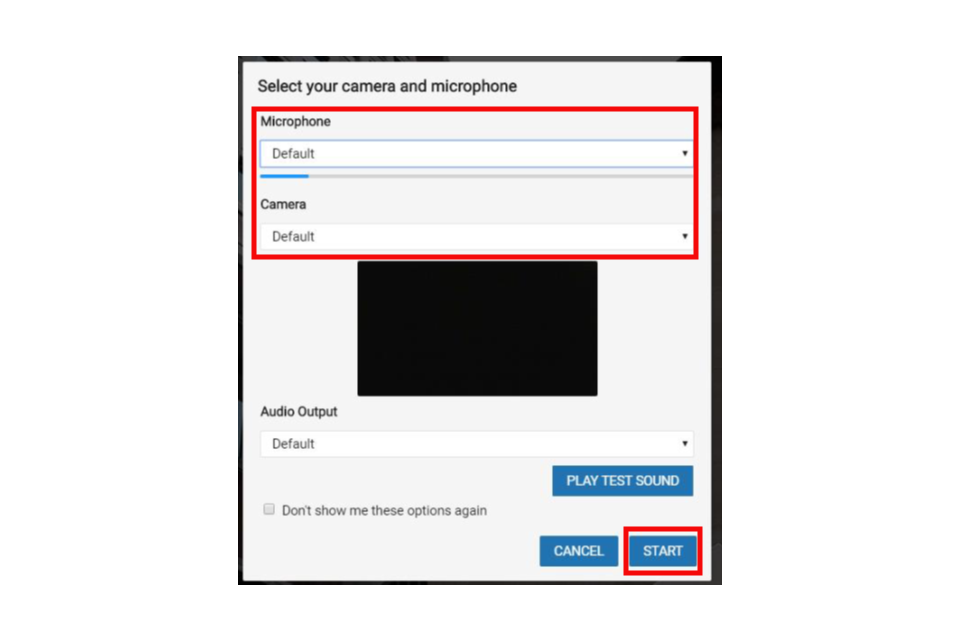 6. Select 'Guest' as your role and press 'Connect'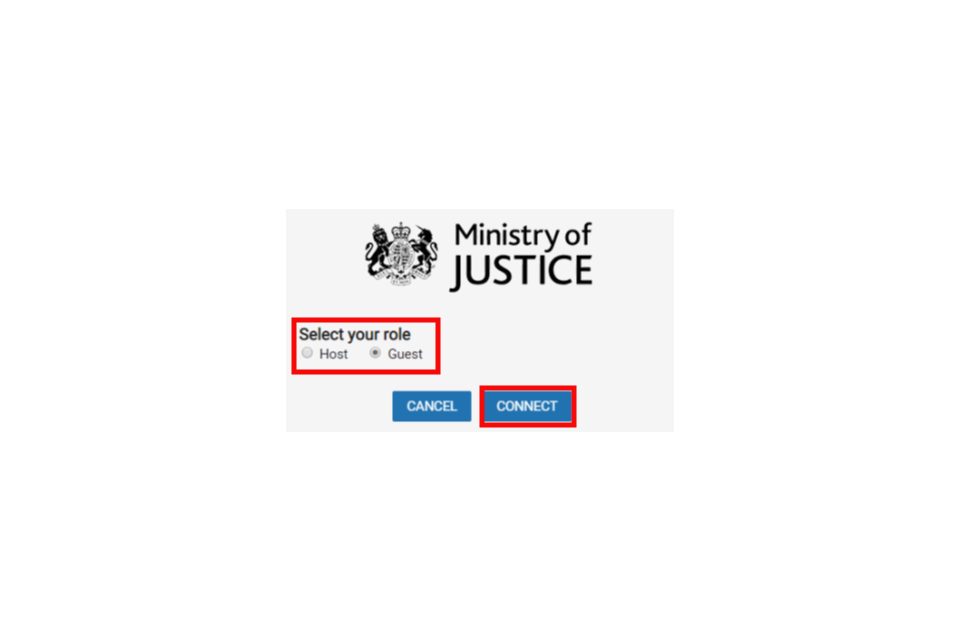 7. Enter your PIN from the email you received, if prompted and press 'Connect'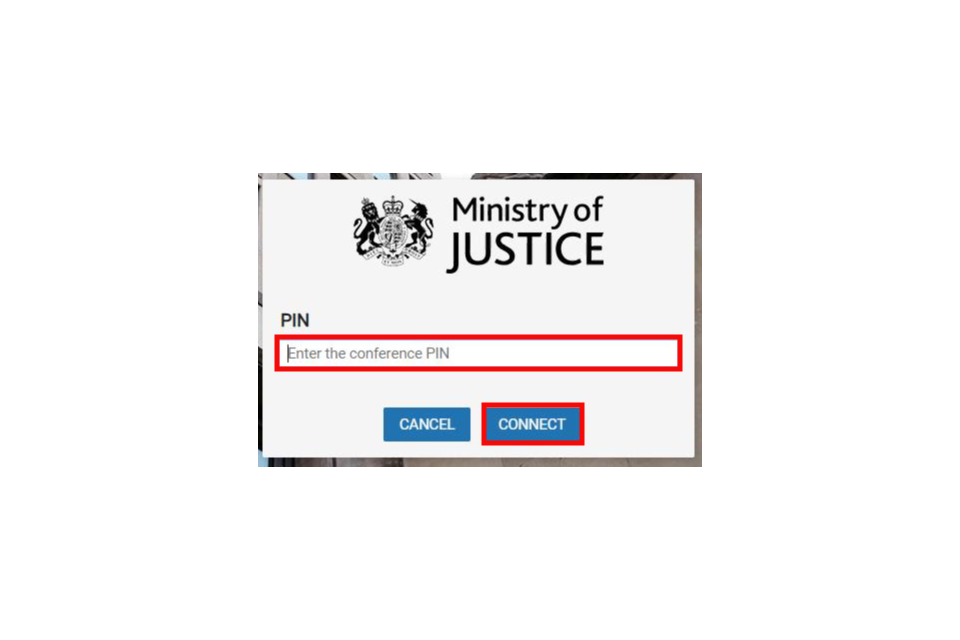 8. You will be placed into a digital waiting room until the court opens the conference. You can mute your microphone or turn off your camera using the buttons at the bottom of the screen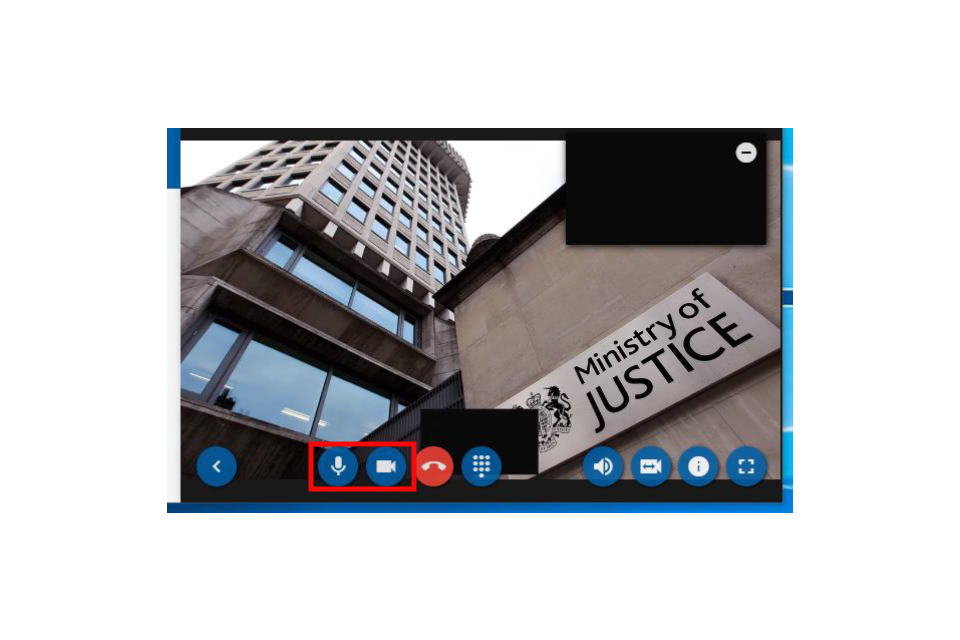 9. If connected as 'Host', you can mute participants by hovering over their name and clicking on the 'mic' symbol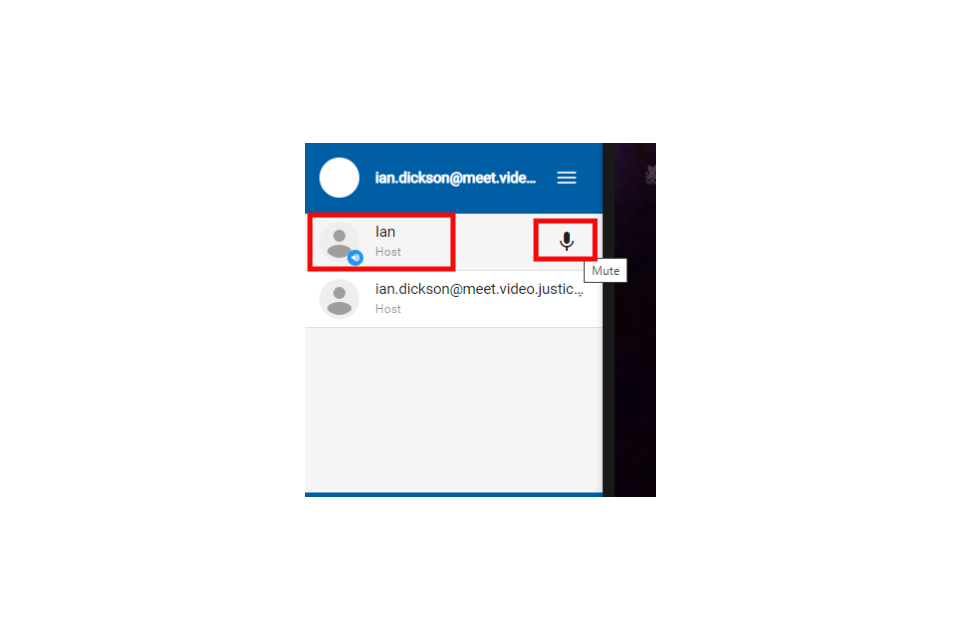 10. If you click on a participant, you will get the option to disconnect that participant from the proceeding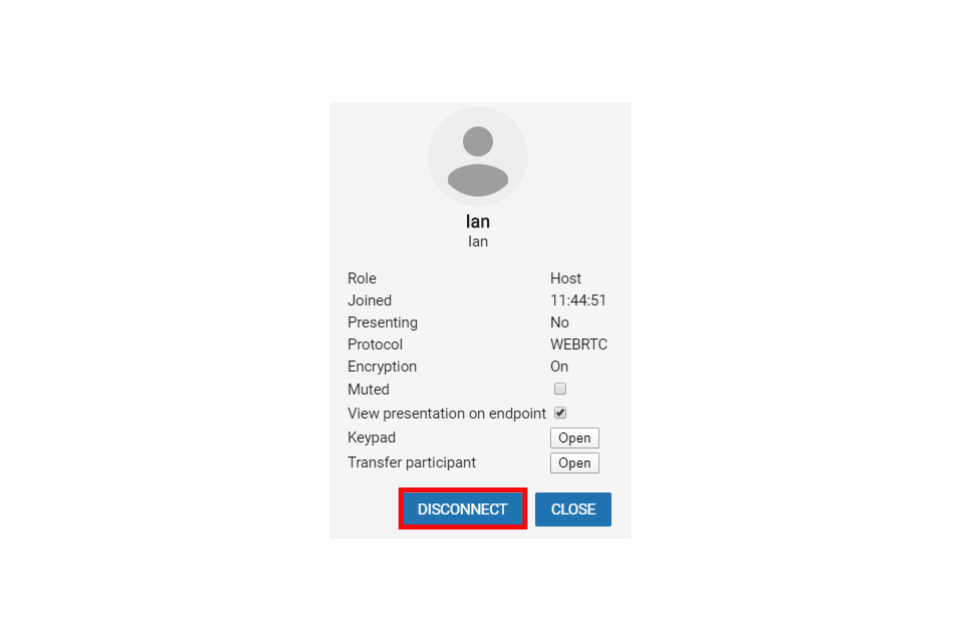 11. Additional 'Host' functions can be accessed using the triple bar symbol on the top right of the screen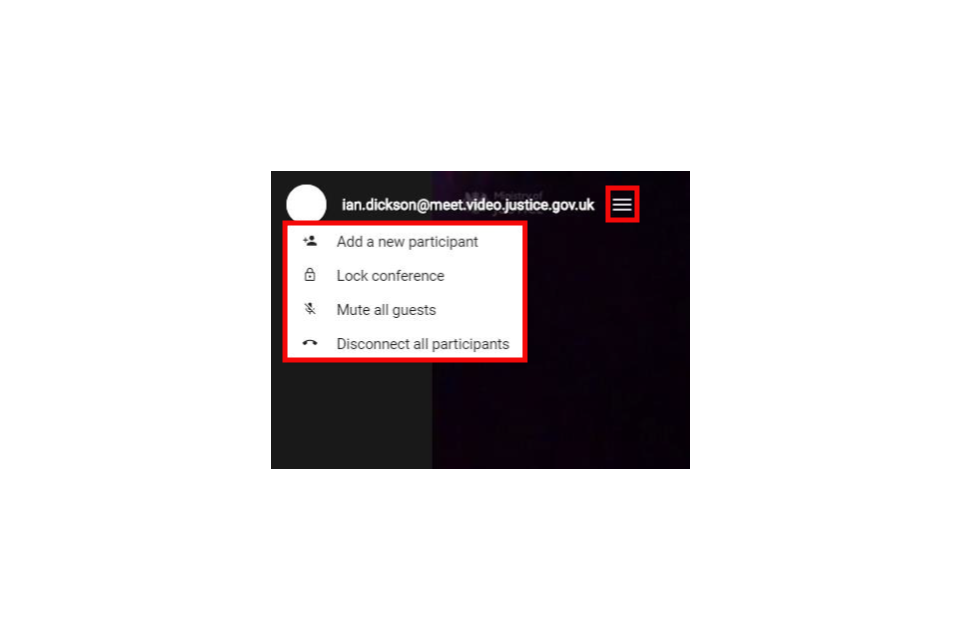 Functions include: Add a new participant, Lock the room, Mute all guests and Disconnect all participants
12. To maximise the video screen, click the blue arrow to the bottom left of the window, this will minimise the chat window. Chat functions should not be used for CVP hearings so no messages should be posted using this facility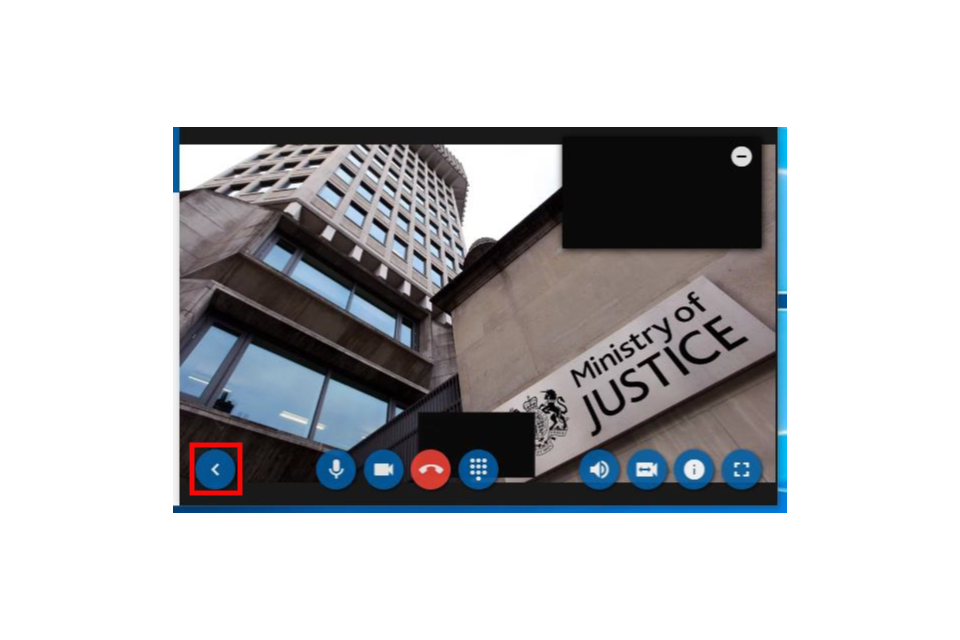 13. Once your hearing has finished, the judge will release you. You should then exit the CVP room by clicking the 'hang up' button at the bottom of the screen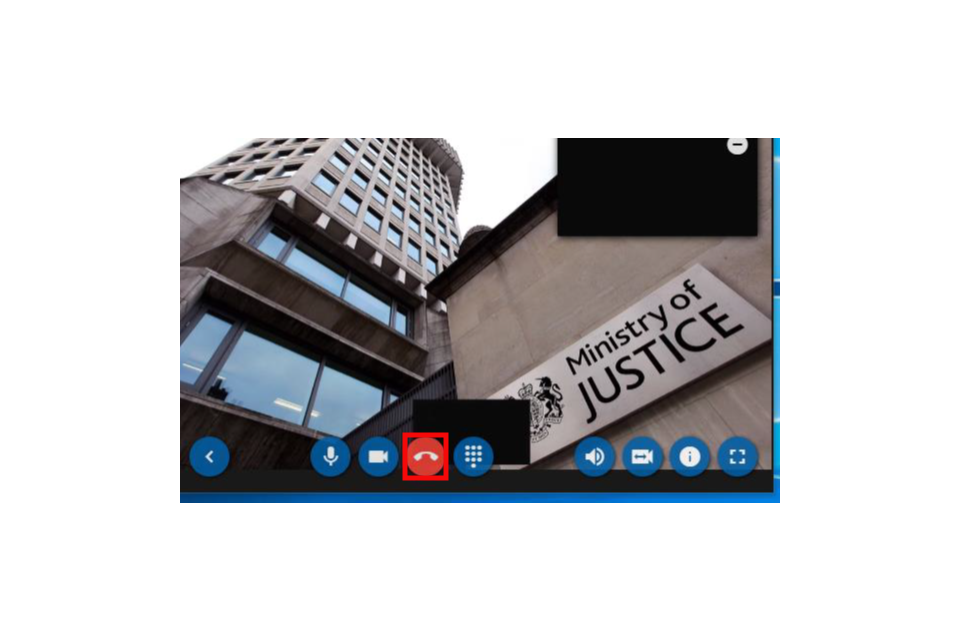 2.3

If you have problems with CVP

If you experience any issues connecting to the CVP room, please check the CVP Troubleshooting document attached to your booking email. If this does not help, the booking email also contains contact details for the court dealing with this hearing. If you experience issues with audio or video, please follow the instructions below to increase bandwidth.

1. Go to 'settings'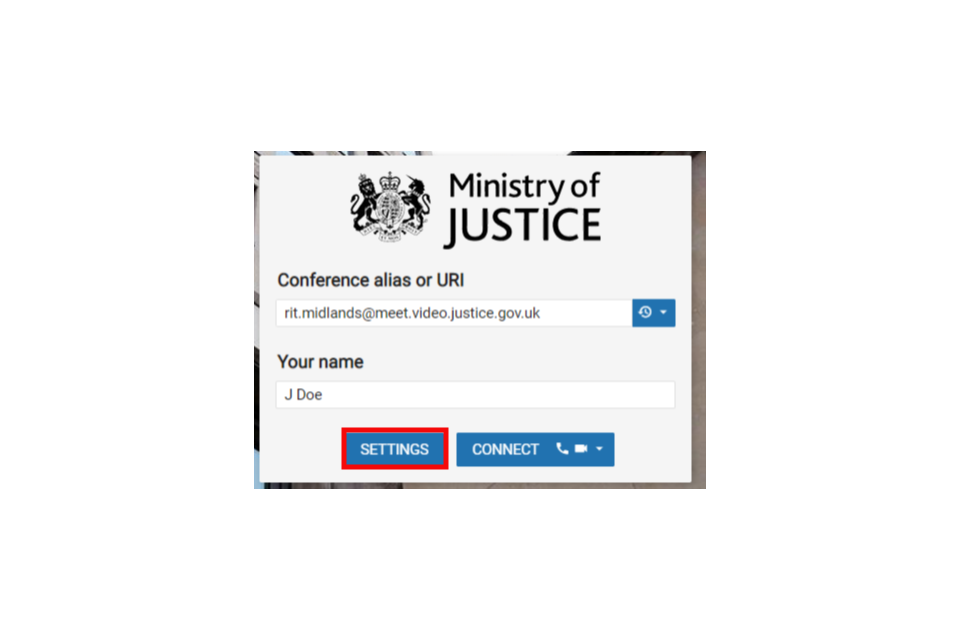 2. Set bandwidth to maximum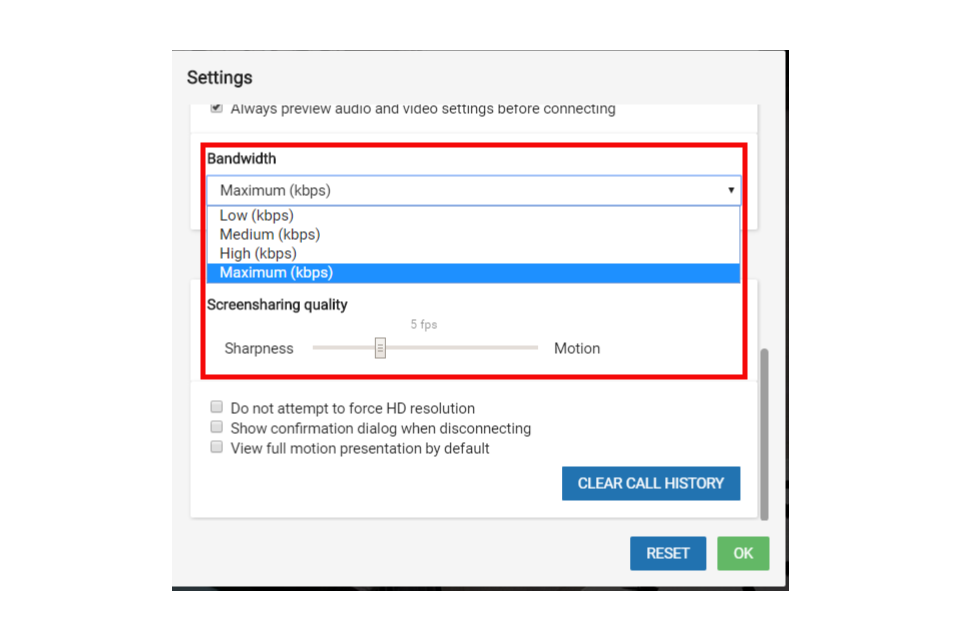 3.

Joining on your mobile or tablet

Use these instructions to download the Cloud Video Platform mobile application on either your Android or Apple smartphone or tablet device.
3.1

Downloading the application

1. Download the application from your device's application store, for Android users, this is called 'Play store' and 'App store' for Apple users

2. Search for the 'Pexip Infinity Connect' app. You may find 2 versions of this app with different icon colours.

3. Download the app in a black and white icon. Do not download the app with the same name in orange as it will not let you join the hearing. 4. If the app asks you to grant it access to your device, give it access to your camera and microphone.

3.2

Joining your hearing

1. When you open the app, you should see this welcome screen. Enter your name
2. Press 'Ok'
3. Press the green camera button to begin a video call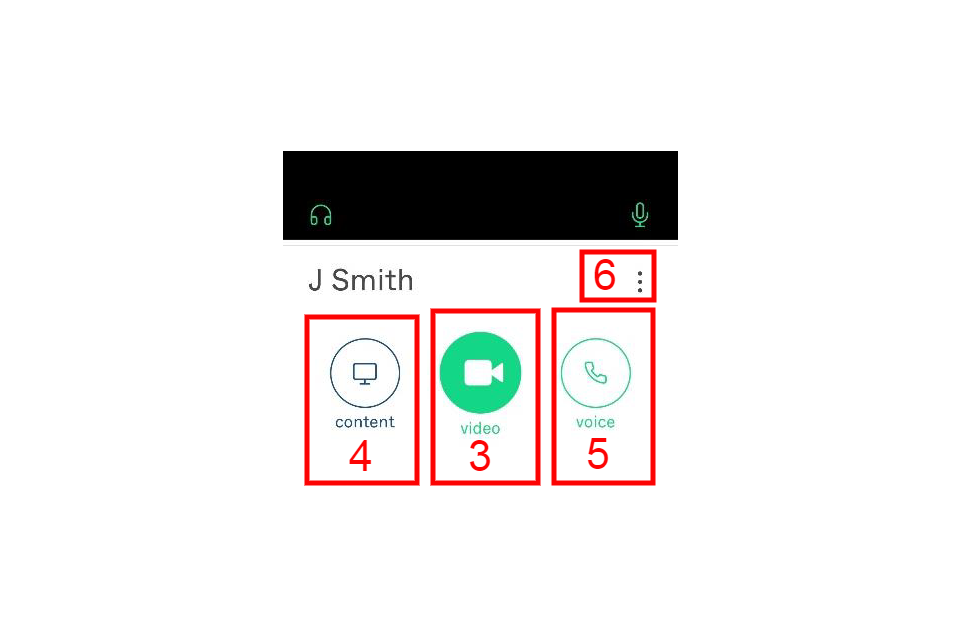 4. and 5. You do not need to use the 'content' and 'voice' features
6. The settings menu labelled 6 will give you additional options for your camera, headset and microphone. See the settings menu below for more information
7. Copy and paste the hearing room URL from your hearing notice into the URL bar
8. Press the green camera button
9. Enter the guest PIN from your hearing notice.
10. Press 'Join'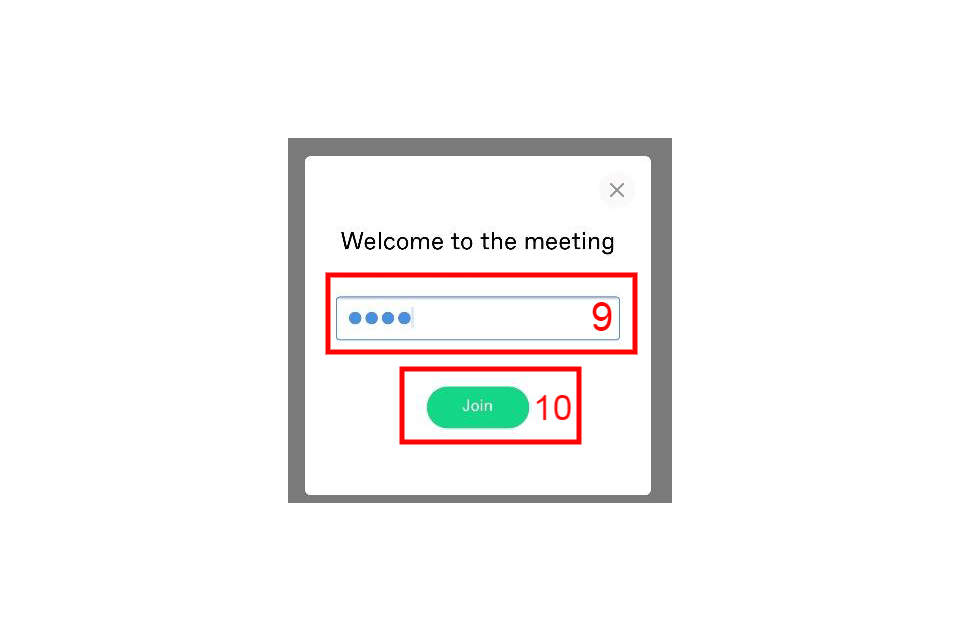 11. If the 3rd option down is 'Headset', press it and select 'speaker' if you are not using a headset.
3.3

Keypad functions

You will see a number of icons that you can click on during the hearing.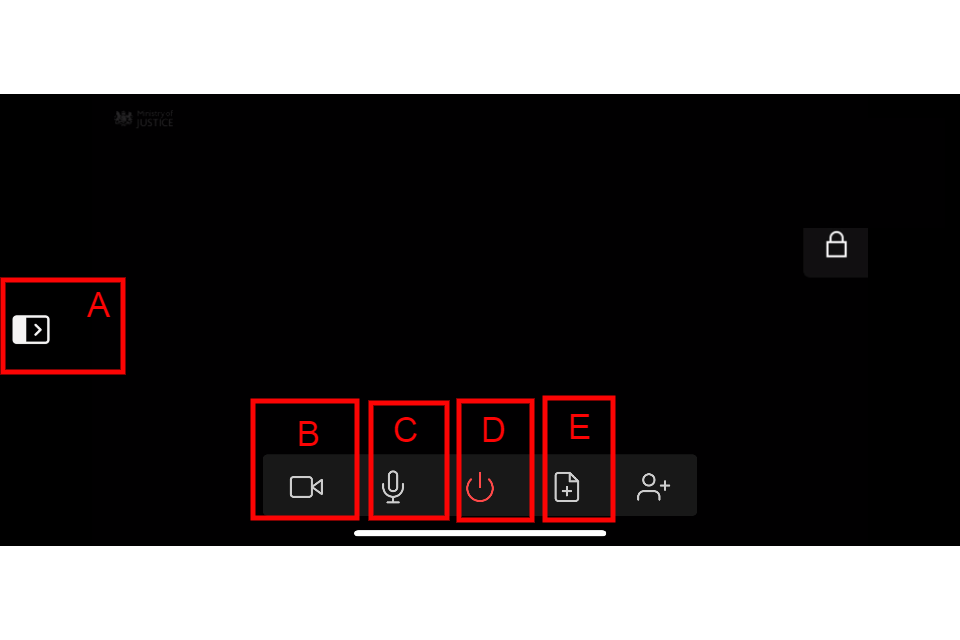 Icon A will show or hide the sidebar
Icon B will turn your camera on or off
Icon C will turn your microphone on or off
Icon D will disconnect the call. Only use when instructed by the judge or panel
Icon E allows you to share content such as pictures and documents
4.

Video tutorials

See below video tutorials on joining a criminal hearing in a magistrates' court and Crown court using CVP.

Join a magistrates' court criminal hearing using CVP

Join a magistrates' court criminal hearing using CVP

Join a Crown court criminal hearing using CVP