Research and analysis
Hen harrier tracking update
Updated 30 August 2018
© Crown copyright 2018
This publication is licensed under the terms of the Open Government Licence v3.0 except where otherwise stated. To view this licence, visit nationalarchives.gov.uk/doc/open-government-licence/version/3 or write to the Information Policy Team, The National Archives, Kew, London TW9 4DU, or email: psi@nationalarchives.gsi.gov.uk.
Where we have identified any third party copyright information you will need to obtain permission from the copyright holders concerned.
This publication is available at https://www.gov.uk/government/publications/hen-harriers-tracking-programme-update/hen-harrier-annual-tracking-update
Hen harrier data update: August 2018
(30 August: A number of errors have been brought to our attention in the file originally uploaded, for which we are grateful. These have now been corrected.)
In September 2017, Natural England published data from its hen harrier radio and satellite tracking programme.
Natural England can now provide better detail on the location of the last known transmissions from tags fitted to hen harriers tracked by satellite (ODS, 11.9KB).
On 25 August 2018, the Fitzpatrick Institute of African Ornithology, Aberdeen University and Natural England presented a paper of the data analysis at the International Ornithological Congress. Read the abstract of the presentation.
For transparency, Natural England is also publishing radio data (ODS, 10.4KB) collected between 2002 and 2008.
You can download the OpenDocument Spreadsheets (ODS) to your computer to see the data.
Species sensitivity
Natural England will not publish increased resolution data for 17 birds for the following reasons:
to avoid attracting people to roost and nesting sites
to reduce potential harm to the conservation of hen harriers at published locations
Hen harrier tracking update: September 2017
For 15 years Natural England has tracked hen harriers to research their dispersal behaviour using a combination of radio and satellite devices.
The satellite tracking devices are lightweight transmitters. These are harnessed to the back of fledgling harriers. The devices can work for at least 3 years and locate any tagged bird to an accuracy of within 150 metres. This accuracy is dependent on the tag being able to recharge using solar energy at least every 48 hours.
Between 2002 and 2017 Natural England tracked 158 individual hen harriers of which:
6 were still alive in 2017
16 died of natural causes
3 were known to have been persecuted
The fate of the remaining 133 is unknown.
See the hen harrier combined tracking data sheet (updated September 2017) (ODS, 16.3KB).
Radio tracking data from 2002 to 2006
Early radio tracking technology recorded 99 birds. Figure 1 shows the location of birds from this data.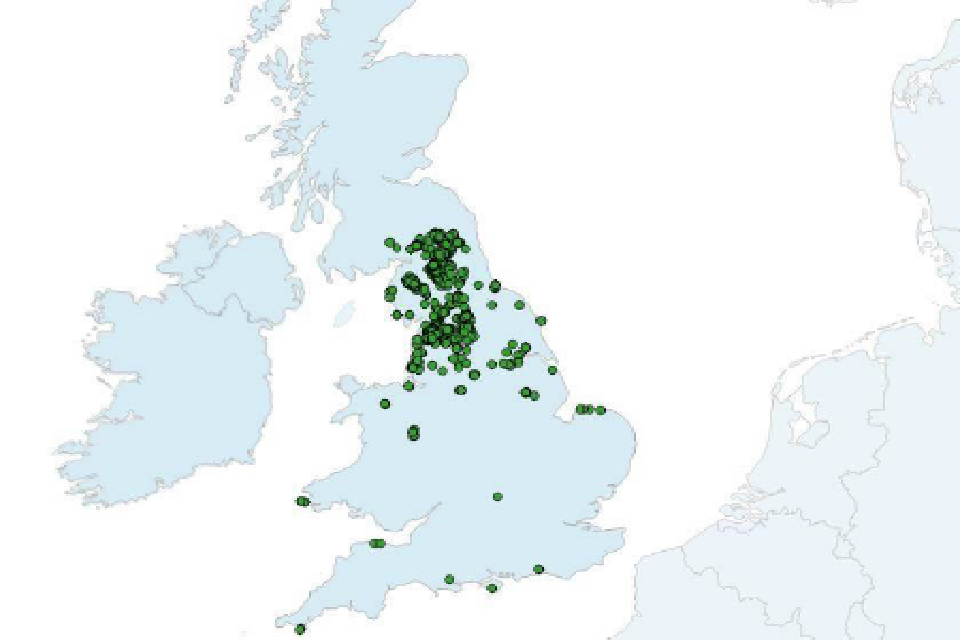 Observations were made from birds fitted with wing tags and radio tags. The limitation of this technology does not provide a complete picture of bird movement.
Satellite tracking data from 2007 to 2016
Figure 2 shows the movement of birds obtained from the satellite tracking data covering 59 birds.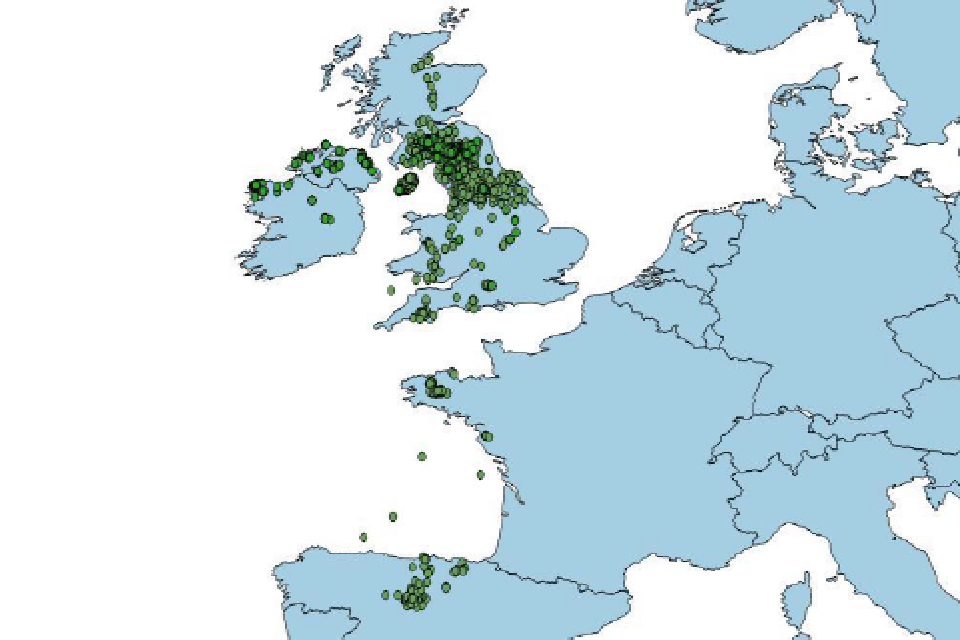 Hen harrier dispersal from 2002 to 2016
Combined radio tracking and satellite tracking data shows the movement of hen harriers. Figure 3 shows movement of all the tracked birds across the UK and Europe.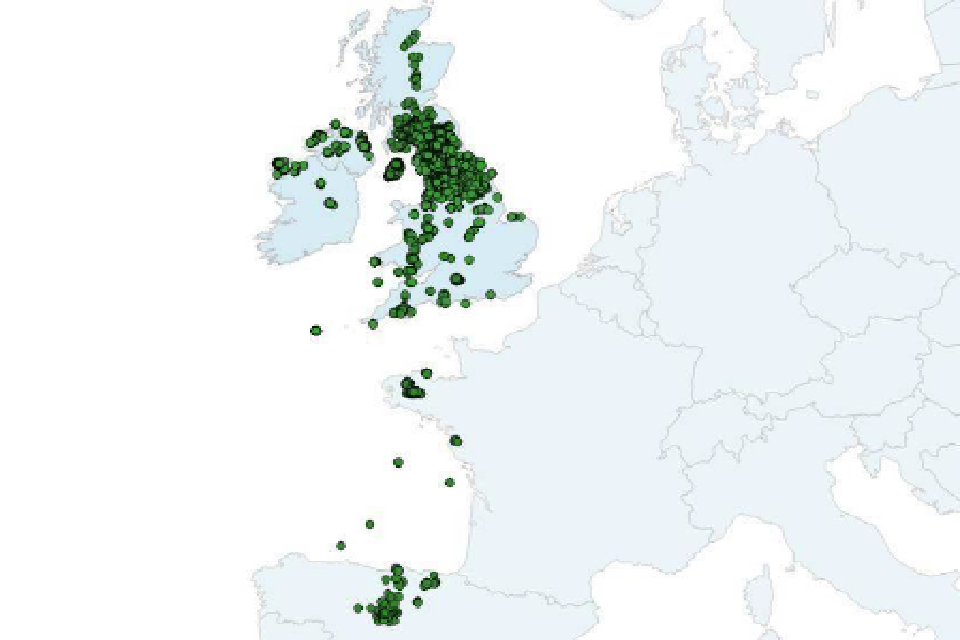 More information
Read more about the initial findings from the hen harrier tracking programme 2007 to 2014.